Hong Kong has been picking up the pace on its road to recovery in the past few weeks. Now in a long-awaited move, the city is lifting the compulsory mask-wearing mandate from Wednesday, March 1. Other Hong Kong COVID guidelines have since been scrapped including compulsory isolation for positive cases and mandatory testing.
Hong Kong COVID guidelines: SAR government lifts mask mandate
Chief Executive John Lee announced today that the government is finally scrapping the mask mandate after nearly three years. Till now, it remained the only curb from the city's COVID-zero days. Masks will no longer be mandatory outdoors, indoors, or on public transport. The move hopes to woo back tourists and slowly boost the economy following stringent rules.
"We think this is the best time to make this decision. It is a clear message to show Hong Kong is resuming normalcy," Lee said.
Neighbouring Macau has also ditched the mask mandate in outdoor areas from February 27. Masks are only required when taking public transport or when visiting medical institutions. The government gets rid of other testing requirements
The scrapping of isolation requirements comes following the city's decision to downgrade COVID-19's status to an endemic disease. Lee said in an address to lawmakers that they would lift the isolation order from January 30, following the Lunar New Year.
In addition, the nucleic acid testing requirement for public hospitals and residential care homes is being replaced by rapid antigen tests (RAT) from March 1. Those visiting public hospitals and care homes only need to show a negative test result within 24 hours for entry.
Free nucleic acid testing services in community testing centres will also end. Only 21 community testing centres and stations will remain for self-paid nucleic acid testing services. It will stay open from 10 am to 8 pm.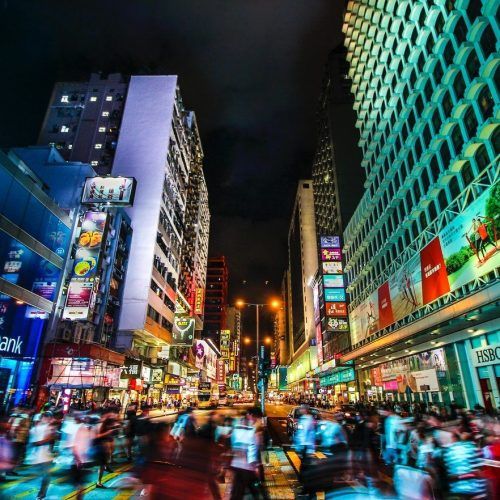 (Featured image credit: Wikimedia Commons)
(Hero image credit: Catgirlmutant/Unsplash)
This story first appeared in Lifestyle Asia Hong Kong