A blockbuster three-team trade took place between America's professional basketball teams the Los Angeles Lakers, Utah Jazz and Minnesota Timberwolves. The three teams which compete in the NBA agreed to the deal, inviting mixed reactions from their supporters. On 9 February 2023, LA Lakers went ahead with a trade where they acquired D'Angelo Russell from the Minnesota Timberwolves. They also got Malik Beasley and Jarred Vanderbilt during the trade.
As for Utah Jazz, they received Russell Westbrook from the Lakers, while also acquiring Juan Toscano-Anderson and Damian Jones. In addition to the swap, the Utah Jazz received a draft compensation as well. According to a report by ESPN, if the Lakers' first-round pick is not transferred to Utah in 2027, it will automatically turn into a 2027 second-round pick. Another USA TODAY report suggests Westbrook might want a buyout from Utah Jazz to join a different team. This ongoing eight-player trade also saw Mike Conley and Nickeil Alexander-Walker being sent to the Timberwolves.
The Lakers, Jazz and Timberwolves are in discussions on a three-team deal that would send D'Angelo Russell to the Lakers, Russell Westbrook and draft compensation such as a first-round pick to Utah and Mike Conley Jr. to Minnesota, sources tell me and @Tjonesonthenba.

— Shams Charania (@ShamsCharania) February 8, 2023
What does the trade mean for LA Lakers and Westbrook?
Unfortunately, the LA Lakers did not benefit much after acquiring Westbrook in 2021 from the Washington Commanders. Last season, the team even missed the playoffs, leading to coach Frank Vogel's dismissal. This year too, the team sits in 13th place. Rumours suggest that the Lakers were on the lookout for deals involving Westbrook for quite some time. And, finally, this year, the Lakers sealed the deal with Utah Jazz. With this, Westbrook ends his two-season collaboration with the Lakers. It must also be noted that this is Westbrook's fifth swap in five years.
Russell Westbrook signed a 5-year, $205M extension with the Thunder in 2017, then the largest contract in NBA history.

In the 5 years of that deal:

Year 1: Played for the Thunder
Year 2: Traded to Rockets
Year 3: Traded to Wizards
Year 4: Traded to Lakers
Year 5: Traded to Jazz

— Field Yates (@FieldYates) February 9, 2023
Russell Westbrook is on the move once more.

(h/t @FieldYates) pic.twitter.com/DkMfYtPoar

— ESPN (@espn) February 9, 2023
What's next for D'Angelo Russell?
As for D'Angelo Russell, the Lakers traded him off to the Brooklyn Nets in 2015. The Nets then traded Russel to the Golden State Warriors, with the Warriors eventually trading him to the Timberwolves in 2020. Currently, Russel possesses an average of 17.9 points with 6.2 assists. It must also be mentioned that the player has never completed three seasons in one team during his eight-year career.
With all the NBA trades going on, don't miss out on the next match between the Los Angeles Lakers and the Milwaukee Bucks on 9 February 2023 at 10 pm (ET).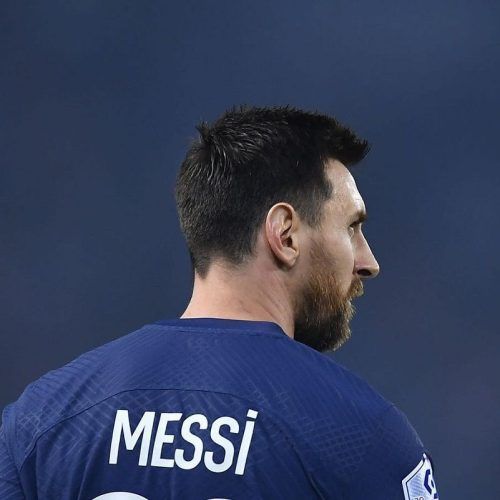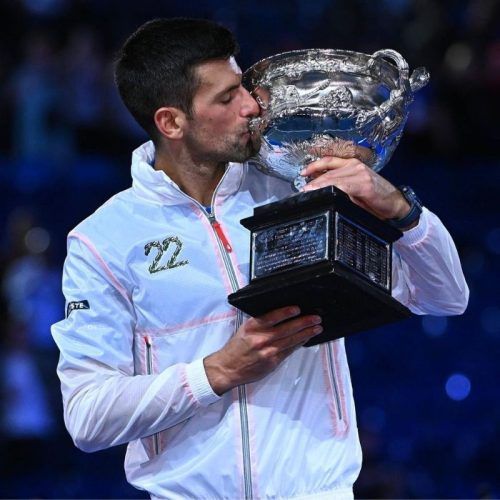 (Hero image and featured image credit: D'Angelo Russell Instagram)
Frequently Asked Questions (FAQs)
Question: Who did the Lakers trade for D'Angelo Russell?
Answer: LA Lakers traded Russell Westbrook to Utah Jazz and acquired D'Angelo Russell in a three-team trade that also involved the Minnesota Timberwolves.
Question: Did the Lakers trade Russell Westbrook?
Answer: Yes, the Lakers have traded Russell Westbrook and acquired D'Angelo Russell.
written by.
Sanmita Acharjee
Digital Writer, Augustman
An aspiring storyteller covering entertainment, health and lifestyle who finds poetry in life. Also a self-proclaimed photographer, Sanmita loves to observe and capture life's fleeting moments on her camera. Be it a moving car throwing light at the cherry blossoms on a sultry autumn evening or that aesthetically pleasing light hanging from a metro station's ceiling, she loves capturing it all. She is also enjoying her time as a proud member of the BTS baby ARMY.