It's official: this year's summer is shaping up to be a Barbie summer, and we're just all living in it. From the very moment that news of a movie made after the children's toy fixture produced by American toy company MATTEL made the rounds online, fixation on the bright-pink world of high camp plastic fantasy quickly dominated social media and brought about a resurgence of interest in the Barbiecore phenomenon.
Suffice to say, momentum has now reached fever pitch with the recent debut of the Barbie movie's 'main' trailer hours earlier, featuring a gloriously supersized world of make believe that fans have come to expect from the popular franchise, along with incredibly witty, self-aware humour in 2 minutes and 40 seconds.
It's officially a Barbie summer
The ensemble cast, which includes Margot Robbie and Ryan Gosling playing the titular classic blonde Barbie and Ken dolls, are seen living out their lives in a perpetually pink-tinged SoCal cul-de-sac wonderland, populated by various different iterations of Barbies and Kens as portrayed by the likes of Issa Rae, Hari Nef, Simu Liu, among others.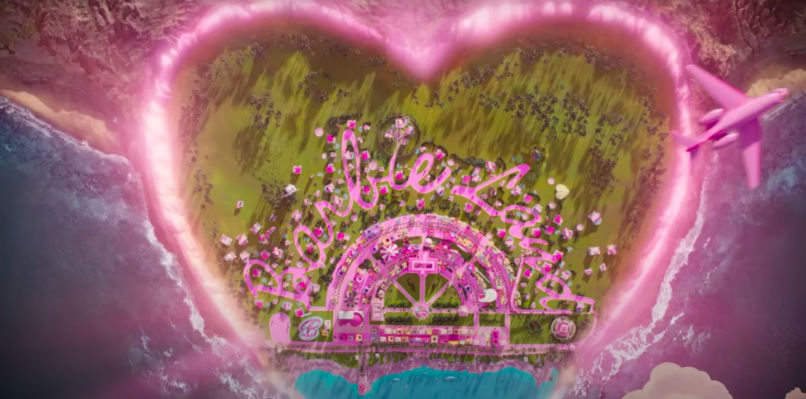 But things then begin to take a turn for blonde bombshell Barbie when cracks splinter in her world of play-pretend. A sequinned, choreographed dance party set to a bespoke soundtrack, as Ken #2 Simu Liu describes it, comes to a grinding halt when Barbie uncharacteristically asks, "You guys ever think about dying?"
This sudden acknowledgement of mortality eventually spirals into a rabbit-hole of existentialism for Barbie, which is only further exacerbated when she could no longer walk or stand on the balls of her feet, to the shrieking horror of her friends. And remember the Dream House without stairs? Well, she's not floating her way up and down between floors anymore, either. Uh-oh.
She is then presented with two choices — to continue living her Truman Show fantasy in heels, or delve into the 'real world' in Birkenstocks.
"The first one. The high heel." says Barbie.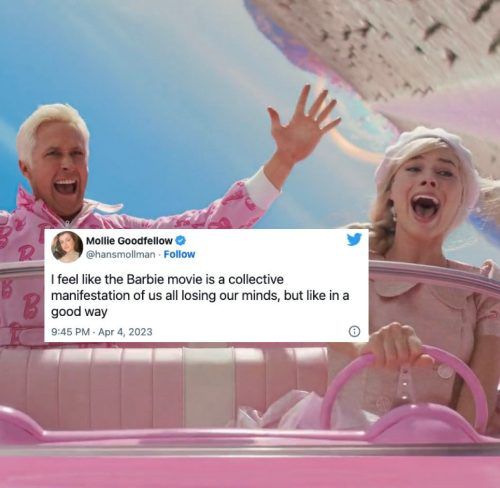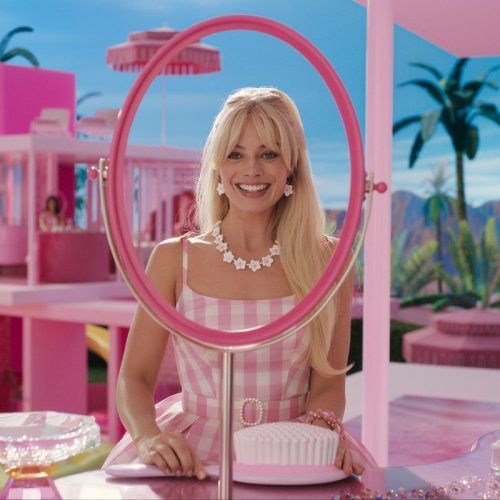 The soundtrack of summer, all in one movie
The main trailer's release also coincides with the announcement of the movie's very own soundtrack, featuring a title track from Dua Lipa titled Dance The Night, as well as other contributions from some of pop music's heavy hitters, including Ava Max, Charli XCX, Dominic Fike, Fifty Fifty, Gayle, Haim, and many more.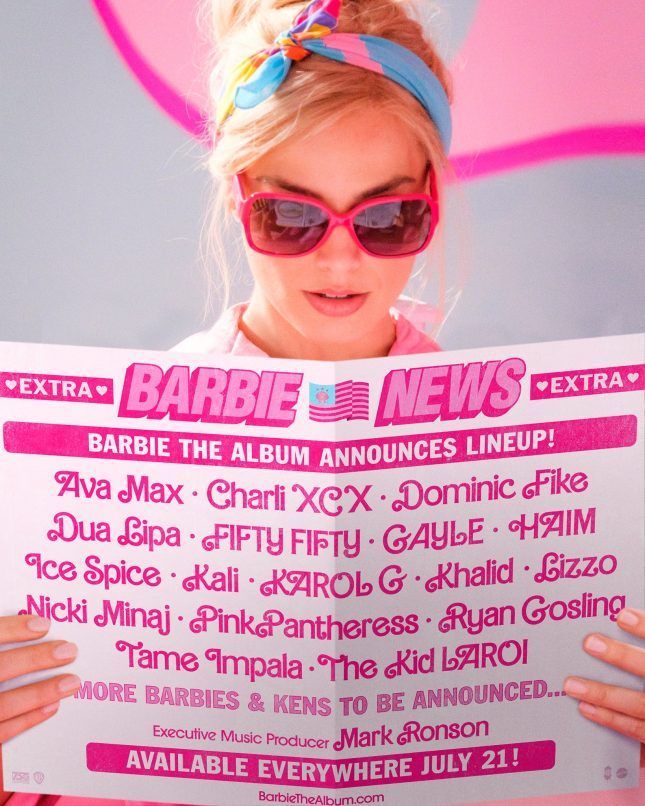 And in the case of the title track, a suitably Barbie-themed music video also debuted, which featured the titular pop star playing the role of yet another alternate-universe Barbie.
Dressed in select key pieces from her recent La Vacanza collaboration with the house of Versace that debuted in Cannes, Dua sashays her way across a vividly pink set enshrined under disco starlight as she tells her audience to 'Watch me dance, dance the night away'. We're calling it, this is 2023's summer anthem.
The Barbie movie is expected to see a global release in theaters on 21 July, 2023.
Feature and hero image credit: @barbiethemovie/Instagram, Warner Bros. New Zealand/YouTube
This story first appeared on Lifestyle Asia Kuala Lumpur