DC Studios has been in the news a lot lately, and not necessarily for the right reasons. The upheaval at the studio, including the shelving of popular projects like Wonder Woman 3, has made fans cautiously optimistic about James Gunn and Peter Safran's plans and vision for the future of the studio. The first phase of the new series and movies at DC Studios is officially called Chapter 1: Gods & Monsters and one of the most exciting projects in this phase is The Authority. Gunn and Safran aim to develop this feature film around the WildStorm comic book universe which DC Comics acquired in 1999.
What is the WildStorm universe?
THE AUTHORITY — DC's WildStorm characters will join the DC Universe as members of The Authority take matters into their own hands to do what they believe is right: https://t.co/X9WAnhaB6G #DCStudios pic.twitter.com/5c8ygydT3A

— DC (@DCComics) January 31, 2023
The WildStorm universe is based on the WildStorm comics that were originally founded in 1992 by Jim Lee. Some of the most popular comic book series in the WildStorm universe include WildC.A.T.S, Stormwatch, Gen¹³, Wetworks and The Authority. In fact, Gunn claims to be a massive fan of The Authority, which probably explains why he is so eager to adapt it into a movie as part of DC Studios' Chapter 1: Gods & Monsters.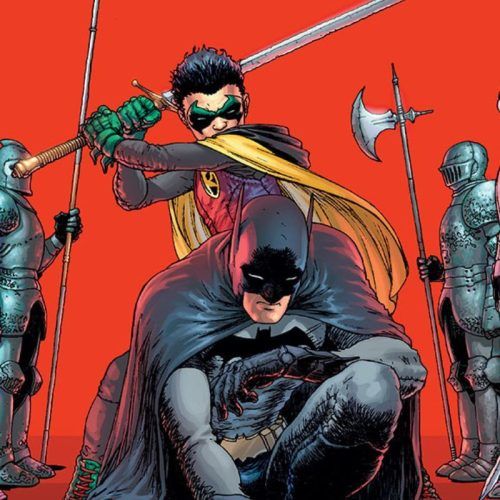 'The Authority': Its journey from 90s comic book to a DC Universe movie
Developed in the '90s, The Authority focuses on a team of superheroes created by writer Warren Ellis and artist Bryan Hitch. While not as globally famous as its Marvel or DC counterparts, The Authority's characters did have their fair share of fans. These characters also have a distinct style of dealing with threats and can be quite ruthless while taking care of their enemies. Members of this superhero team include Jenny Sparks, Apollo, Midnighter, The Doctor a.k.a. Jeroen Thornedike, Jack Hawksmoor and Swift a.k.a Shen Li-Min.
Regarding the characters of the new DC Studios movie, several reports claim that a Singaporean superhero might also feature in The Authority. This, however, depends on Gunn and how he chooses to adapt the comics. Gunn also claimed he is actively involved in working with The Authority's screenwriters.
Here are just a few of our plans. Up, up, and away! #DCStudios #DCU @DCComics pic.twitter.com/8XNDNLUEPq

— James Gunn (@JamesGunn) January 31, 2023
As of February 2023, DC Studios has announced the release dates of two movies, The Batman – Part II and Superman: Legacy, from its revamped DC universe. As of now, there have been no official announcements regarding The Authority's cast, plot or release date.
(Hero image credit: Twitter@DCComics)
(Featured image credit: Twitter@DCComics)
Frequently Asked Questions (FAQs)
Question: Is WildStorm a part of DC?
Answer: In 1999, DC Comics took over WildStorm Productions which at that time were owned by Jim Lee.
Question: When will The Authority release?
Answer: No official announcements have been made regarding the release of the The Authority.
Question: What will be the plot of The Authority?
Answer: No official announcements have been made about the plot of The Authority.
written by.
Sanmita Acharjee
Digital Writer, Augustman
An aspiring storyteller covering entertainment, health and lifestyle who finds poetry in life. Also a self-proclaimed photographer, Sanmita loves to observe and capture life's fleeting moments on her camera. Be it a moving car throwing light at the cherry blossoms on a sultry autumn evening or that aesthetically pleasing light hanging from a metro station's ceiling, she loves capturing it all. She is also enjoying her time as a proud member of the BTS baby ARMY.