The best Netflix dramas call for our undivided attention, and Vikings: Valhalla is no different. For newcomers to the show, Vikings: Valhalla is a historical drama that is a follow-up to the 2013 show Vikings that aired on History Channel. Created by Jeb Stuart, the sequel is set a hundred years after the events of the original show and focuses on Ragnar Lothbrok, a legendary Norse hero and his journey to becoming a commander of the Viking tribes.
With the show's second season premiering on Netflix, here's a quick summary of its plot, a round-up of what people are saying about it on Twitter, and an update on its potential third season.
What's happening in 'Vikings: Vahalla' season 2
View this post on Instagram
With eight new episodes, Vikings: Valhalla's second season will be taking our favourite Scandanavian heroes out of their comfort zones. By all accounts, the show is bigger and bloodier in its second season and will test our characters in ways like never before. It also features an exciting slate of new characters including Lord Harekr, Grand Prince Yaroslav the Wise, and Emperor Romanos. New cast members that'll be playing these characters include Bradley James, Hayat Kamille, Sofya Lebedeva and Marcin Dorociński.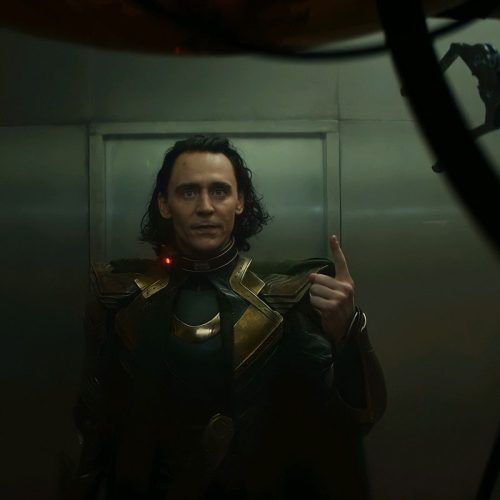 Here is what Twitter has to say about the second season of 'Vikings: Vahalla'
I'm really enjoying this man's artistic journey. #VikingsValhalla Season 2 started today on #Netflix. @BradleyJames is brilliant! 👏🏻 Again! Where will he take us next? (Is it too soon to ask?). He chooses carefully and he loves variety. I'm all in for the trip! pic.twitter.com/k31O9DQtap

— Deedree (@deeedreeee) January 12, 2023
Sometimes you just have to wait for 11 years for history to repeat itself…
No copyright infringements intended. Vids belong to BBC and Netflix, and music is by Rasmussen.

Kudos to Mika Veber for turning my inspiration to the right direction.#BradleyJames #VikingsValhalla pic.twitter.com/X6ia1ZTTkW

— bradleyjames.fanclub (@bradleysfan) January 7, 2023
So #VikingsValhalla season 2
The review :
-1-
The budget cuts in this season are very…. veryyy visible !
The storyline is a little bit confusing in the first 2 episodes then it gets better

The character development is interesting but very predictable pic.twitter.com/HbITlZuAqB

— _FluffyGoth_XD (@_FluffygothXD_) January 13, 2023
happy vikings valhalla season 2 release day to those who celebrate 😙🤭 pic.twitter.com/IH8Prsrg7C

— rachel 🪩 (@thrusuburbs) January 12, 2023
Vikings Valhalla Season 2 was 🔥🔥🔥🔥. Binged the whole thing in under 24 hours

— VICE (@itsJVille) January 14, 2023
Is 'Vikings: Valhalla' getting a season 3?
Vikings: Prairie didn't sound nearly as cool…

Vikings: Valhalla Season 2 is now streaming! pic.twitter.com/AcqviCtHvn

— Netflix (@netflix) January 12, 2023
Well, lovers of history and war genres can rejoice as this isn't the last iteration of Vikings: Valhalla. According to multiple reports, a third season is in the pipeline as it's currently in production. Although no official announcement regarding the same has been made, we are glad we will get to see more of our favourite heroes in action.
In case you want to catch up on the first season in preparation for season 2, or just watch the second season itself, you can click here. If you're looking for more historical dramas and war films on Netflix, consider the Golden Globe-nominated All Quiet on the Western Front or The Last Kingdom.
Hero image credit: Courtesy Instagram/Vikings Valhalla
Featured image credit: Courtesy Instagram/Vikings Valhalla
Frequently Asked Questions (FAQs)
Question: How many episodes are there in Vikings Valhalla season 2?
Answer: There are eight episodes in Vikings: Valhalla season 2.
Question: How many seasons will Vikings: Valhalla have?
Answer: Vikings: Valhalla right now has two seasons and it is reportedly in production for the third one.