This week, 16 January to 22 January, 2023 is of great importance astrologically. One of the most awaited transits is happening on January 17, 2023. After 30 years, Saturn the slowest and most dreaded planet will transit to Aquarius – a sign that it owns and prefers the most. Sun, the soul of a person also changed its house on 15 January. Venus the planet of love and romance will transit on 22 January to join its friendly planet Saturn in Aquarius. With these three transits coming up this week, fate can change for all the zodiac signs. How is this upcoming week's January horoscope looking for you?
Knowing what is coming your way is the best way to prepare for it. If your week is looking productive, you can work on your important projects, take critical decisions, and make the most of this time. On the other hand, if the weekly horoscope predicts some challenging times, you can defer certain important decisions. Saturn's transit becomes a very important transit, as it changes house in two and a half years and this planet alone has the capability to turn your life around by 180 degrees. Saturn is the writer of all rags to riches and vice versa stories. Meanwhile, Venus and Sun change the zodiac sign almost every month.
An astrologer uses the horoscope prepared at the time of birth, and the transit of all the planets during the course of one's life to give guidance about your impulses, motivations, unique characteristics, events and good and not so good phases in life. Each planet in your astrological profile represents a certain area of life. This week especially will get a lot of changes for all the zodiac signs, therefore with this weekly prediction you get a chance to make better decisions.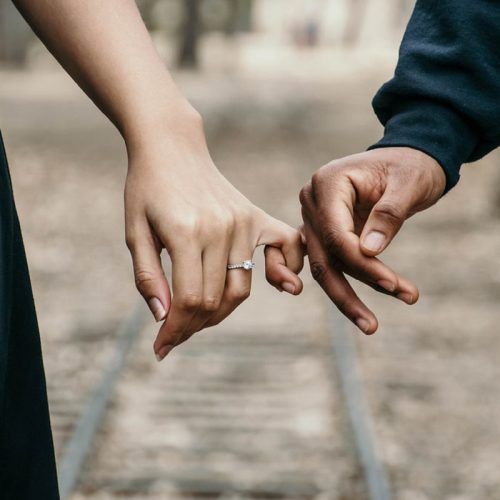 January horoscope for the week ahead
This story first appeared in Lifestyle Asia India.
Jump To / Table of Contents
01
Aries weekly horoscope Aries sign natives will get many good opportunities in their careers. Your work-related aspirations will be fulfilled and you will win accolades. Businessmen will add to their enterprise. New sources of income and monetary gains are indicated. Romance will blossom towards the end of the week. The family will be supportive. Try to be open and frank in your relationships. You will enjoy good health and feel positive this week.
02
Taurus weekly horoscope You will see a rise in your career graph this week, Taureans. You will be getting promotions and new roles. Your investments will fetch good results. It is a great time for people in business as advancement and growth are indicated. Be prepared for travel overseas. It is a good time financially. You can expect a raise in your income and monetary gains. On the home front, you might not be able to spend enough time with your family. In terms of love and romance, it is a good time. If you are single expect to find a partner of your choice. Your health will improve as the week progresses. You will enjoy good health this week.
03
Gemini weekly horoscope On the career front, you might get a new job opportunity. Finances will grow and income will be good. You might not be able to spend enough time with your loved ones and they might hold a grudge against you for it. Your love life will be good you will enjoy a good relationship with your partner. In terms of health, you will be full of energy and gusto. You need to maintain a good exercise regimen.
04
Cancer weekly horoscope Despite your best efforts, you might not be able to achieve your goals. You need to introspect and be open to change. Do not let your ego reject a good suggestion from a colleague. Try to spend only what is necessary. In matters of the heart, those who are single might meet their soulmates. Some strife with senior family members is indicated. You might feel run down and under the weather this week. However, not to worry, you will feel better soon. Leos will achieve their goals and meet their targets this week. It's a good week professionally. It is advised that you be careful with your finances this week. Businessmen should refrain from making any financial commitments. Misunderstandings of the past will clear, and you will bond well with your siblings. Be open and clear in terms of communication with your partner. Children will be a source of joy this week. Keep a watch on your food intake. Do not overindulge.
06
Virgo weekly horoscope A change in role or position is indicated this week. You will have to work very hard to meet your goals and you might get frustrated. You need to stay positive and calm. Things will improve after January. Students will get successful. Try to spend more time with your family members this week. In terms of romance, it might not be a favourable week. You really need to keep your emotions at bay and try not to overreact to things. Stay calm and be patient.
07
Libra weekly horoscope A successful overseas work trip will elevate your spirits this week. Your hard work will be rewarded, and your bosses will be generous. This week will be a very satisfying one work-wise. Your innovative approach will help you achieve the desired results at work. It is a good week to strengthen your bonds with your family. You will feel loved. Be loyal and committed to your partner. Your health will be fine this week. Keep your emotions in control and concentrate on your mental health.
08
Scorpio weekly horoscope It is a good week to achieve your goals as the configuration of stars is favourable this week. Financial gains are indicated. It is a good time for investments. If you are wanting to buy property, this is a good week. This week, some celebration with family is indicated. Your romantic bonds will strengthen, and you will be happy. Be cautious against chest infections. Cough and cold might bother you.
09
Sagittarius weekly horoscope Sagittarius need to be very careful at their workplace as colleagues might not be supportive and you might feel let down. However, by end of this week, things will improve. You need to think before you speak and be careful not to hurt and upset people at the workplace. You might be overemotional this month, so you need to be careful about your dealings and words with others including family members. You might meet someone worthwhile this week, and the relationship can grow into something permanent. You will enjoy good health this month. You will feel energetic and the ailments of the past will vanish.
10
Capricorn weekly horoscope This week, you will see some improvement in your career. Misunderstandings at the workplace will get resolved. Try not to indulge in backbiting at the workplace, and keep all communications direct and clear. Try to be efficient and meet your deadlines. Some financial gains are indicated this week. The family will be supportive, but you need to really control your tongue and avoid saying hurtful things this week. Disagreements might happen with your partner this week, try, and avoid any kind of confrontation. Your mental state might not be good this week.
11
Aquarius weekly horoscope This week will be good for your career. Your work will be appreciated and your colleagues will look up to you. Be careful with finances this week as some loss is indicated. Be extra careful with money. Elders might have some grudges against you this week, but siblings will be cooperative. You need to practice patience and understanding in relationships this week. You will suffer from sleep-related issues. Try to be careful while driving and crossing the road.
12
Pisces weekly horoscope This week will be particularly good for Piscean natives. You will be a source of inspiration at the workplace, and there is a possibility of being rewarded this week. Finances will be good but you need to be careful about expenses and pilferage. It is not the best week in terms of family. They might feel upset. It is a good week to propose and tie the knot. Joint pains and dry eyes might bother you this week. Thus, try to sleep well and exercise. Keep yourself well hydrated.