This week, 23 January to 28 January is of extreme importance and significance. Chinese New Year and the Year of the Rabbit commenced on 22 January. According to Chinese astrology, the Year of the Tiger which was seen as a powerful period, full of action, changed to the Year of the Rabbit to help individuals in self-reflection. Venus, the planet of beauty and love changes its zodiac, following its friend Saturn into Aquarius, where it is comfortable and represents forward and positive thinking and a tolerant attitude. Saturn, the planet of karma, income, and wisdom, having just entered Aquarius, its own sign, will start to show its effects as it progresses in degrees. Thus, this week's January horoscope will be quite eventful.
Our predictions here are based on the sun sign, and transit of the other planets in relation to the Sun. The Sun being the centre of our universe affects our lives in more than one way. The sun stays in a particular zodiac sign for a month therefore detailed specification isn't required and the sun sign horoscope is a general guidance for people born in a particular month. The sun and the moon are also considered as planets in astrology besides Saturn, Jupiter, Venus, Mars, Mercury and the nodes – Rahu and Ketu are also considered as shadowy planets.
Your star sign is your sun sign. There are actually two other signs which form your identity and these are known as your rising sign (ascendant) and your moon sign (rashi). For moon sign and ascendant, we need accurate time, date, and place of birth which is specific for each individual. Read on to see what the stars have in store for you, this coming week – 23 January to 28 January 2023.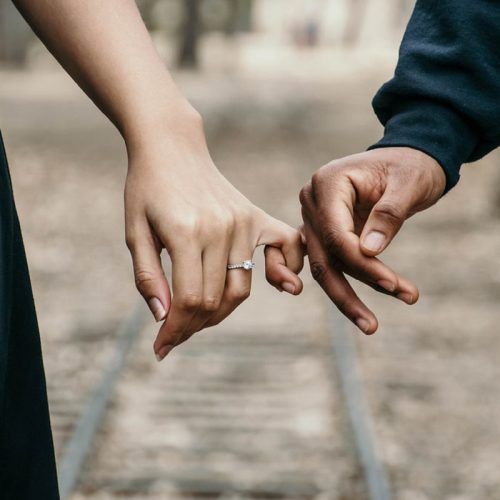 January horoscope for this week ahead
This story first appeared on Lifestyle Asia India
Jump To / Table of Contents
01
Aries weekly horoscope This week you will see some delays and obstacles at work. Remain cool and do not get into any altercations with your business associates. Things will start to brighten towards the end of the week. Your workload might bog you down. A trip abroad is possible which will be good for you professionally. The good thing is income will be good. However, you will have less time to devote to your loved ones, but they will be supportive. Your spouse/partner may complain about being neglected. Try to spend quality time, with friends and family. Your health will be good.
02
Taurus weekly horoscope Do not make hasty and quick decisions. Think several times before taking any step with respect to your work. There might be a lucrative offer in hand but take your time to decide. Be patient throughout this phase. Keep control of your expenses. On the domestic front, you will continue to enjoy peace and harmony. Romance will bloom and you will have a good time with your partner. If you're planning to propose, it is a good time. Cold and cough may lead to sore throat and ear infection. Take care and protect yourself.
03
Gemini weekly horoscope This is a relaxing time for you on the professional front. Your colleagues will be supportive, and your bosses will be generous. You might get a promotion. People in business will benefit and their work will increase. Financial gains are indicated. It is advised that you give space in your relationship. Try not to be overbearing and have a relaxed outlook. You will have a great romantic outing this week. You might suffer from insomnia, and the cure is to eat healthily and exercise.
04
Cancer weekly horoscope It will be a testing time for you professionally. Be prepared to handle whatever comes your way. Both skill and patience will be required. Your finances will be fine but try to keep your expenses low. People in business should be extra-cautious. Your family will be supportive. Married couples may have some differences but they can be resolved through healthy communication. Express your feelings to your partner and be loyal. Some breathing problems might bother you. Be careful of chest-related infections. Work will be satisfying this week, Leos. The only thing you need to be careful about is maintaining a cordial environment at work. Do not let your ego spoil things at the workplace. Business owners may like to expand their business. Some new income is likely to start, and financial gains are indicated. You will have good relationships with family and friends this week. Children will be a source of joy. You might find your soul mate and will be extra loving and affectionate this week. Keep yourself hydrated and in good shape physically.
06
Virgo weekly horoscope You really do not need to worry this week as you will prosper and win accolades at your workplace. People in business will do very well, and expansions are indicated.  Good income is indicated but you will be spending a lot too. You will have a peaceful and loving time with your family. Your partner will be very loving and caring. It is a good time to strengthen your romantic ties. Take care to avoid accidents.
07
Libra weekly horoscope You really need to work on your confidence level this week. You might not feel very happy work-wise. Try setting realistic expectations, and you will achieve your targets. However, some strife at the workplace might leave you dissatisfied. Take advice from your mentor or well-meaning seniors in the family. Financially, this will be a good week. De-stress with your family. They will be loving and supportive. Spend some time with your spouse /partner. You need to relax mentally. Yoga and meditation seem perfect for you. Hit the gym, join a hobby and just keep yourself positive.
08
Scorpio weekly horoscope This week, the stars foretell luck in your career. People in business need to be careful. Check all legalities before signing any deals. Due to the position of the stars, expect financial gains this week. Your work might win you some rewards. Your siblings will be a source of pleasure. You will have a good time with your family. Romantically this is a good week for Scorpio natives. This might not be the best time for you, health-wise. Joint pains might bother you.
09
Sagittarius weekly horoscope This week, you will reap rich dividends for your hard work. Sagittarius, your work will be appreciated, and your colleagues will look up to you. It is a good week for investments.  Your financial position will be strong, and you will enjoy the extra money coming your way. Good relationships are indicated. You will have a good bond and understanding with family, friends, and partner.
10
Capricorn weekly horoscope This week might not be very encouraging for you. Your colleagues may not cooperate, and bosses might be rigid. There are chances of financial loss. Be extra careful with your finances this week. People in business should trod carefully and try not to make any big decisions this week. Dear Capricorn, your family will be cooperative, and your partner will be caring and attentive. This is the right time to strengthen the bonds of love and camaraderie. You might suffer from insomnia, and the best medicine is exercise and good food.
11
Aquarius weekly horoscope This week, your ideas and creativity will be highly appreciated by your seniors and colleagues. It will enhance your status at the workplace also. Students will do very well. People in business need to be careful. Family life will be good. Some misunderstandings are indicated with your partner. The aches and pains of the past will vanish, and you will feel energetic and enthusiastic.
12
Pisces weekly horoscope You are not the kind of person who easily opens to change. However, this week will bring some unexpected changes at the workplace. Your colleagues might not be cooperative. It is advised that be open and more adaptable. Financially, this will be a good week. You will enjoy good relationships with your family and your partner will be understanding and supportive. Also, you will enjoy reasonably good health this week.