On 13 January 2023, Reinaldo Maria Cordeiro, aka Uncle Ray, the most-recognisable voice in Hong Kong, passed away at the age of 98. Immensely popular and known for his friendly looks and endearing voice, Uncle Ray was a household name in Hong Kong. He ruled Hong Kong's radio scene for seventy years with his shows on the public broadcaster RTHK. He eventually was anointed with the title of 'The World's Most Durable DJ' by the Guinness Book of World Records in 2000.
Born in 1924, Uncle Ray was the man who introduced Hong Kong's youth to popular music starting in the 1960s. Not just that, people also credit Uncle Ray as the reason why old cab drivers in Hong Kong were able to learn English, thanks largely to his late-night show. The show, titled 'All the Way with Ray,' aired from 10 pm to midnight and featured pop classics. His show started in the 1970s and aired till 2021 which, if you do the math, amounts to an impressive legacy of 50 years. Cordeiro retired at the age of 96.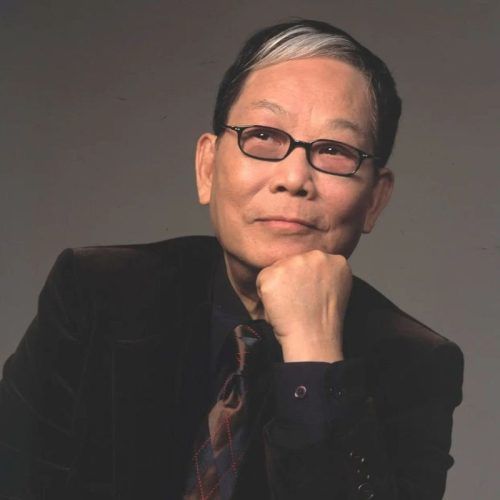 Promoting talent in Hong Kong and meeting international artists
Local bands became famous after he broadcast live music shows featuring their songs. His show served as an incredible launch pad for artists like Terence Parsons aka Matt Monro, Mona Fong, Teddy Robin, Philip Chan, and Maria Cordero, among many others.
Hong Kong's famous radio voice also attended a BBC training course in London, during which he first met The Beatles. As he famously recounts, he met the Beatles two more times in the same week.
From then, he interviewed many renowned international celebrities visiting or performing in Hong Kong. These international stars include Elvis Presley, Frank Sinatra, Ella Fitzgerald, Paul Anka, Doris Day, and Steve Lawrence, just to name a few. Like all good interviewers, he's had his fair share of controversial engagements as well. His interview with Rod Stewart was quite memorable as the popular host famously walked out after just being allotted two minutes from Stewart.
Uncle Ray: His incredible legacy and string of awards
For his incredible contribution to the world of broadcasting and music, Ray received Hong Kong's Bronze Bauhinia medal in 2008 and Britain's Medal of the British Empire in 1987. He was also recognised by the Elvis Presley Enterprises for his incredible career.
Thank you for the memories Uncle Ray. There will never be another like you!
Hero image credit: Facebook/@RTHK.HK
Featured image credit: Facebook/@RTHK.HK
Frequently Asked Questions (FAQs)
Question: Who was Uncle Ray?
Answer: Reinaldo Maria Cordeiro,aka Uncle Ray was a famous Hong Kong broadcast personality who is credited for popularising Western music in the country.
Question: When did Uncle Ray die?
Answer: Uncle Ray passed away on Friday, 13 January 2023.
Question: What was Uncle Ray famous for?
Answer: Uncle Ray was a popular radio host who also finds a mention in the Guinness Book of World Records. He is credited for popularising English pop music in Hong Kong.