Horror stories belong to a peculiar genre of literature that draws humongous attention from individuals who crave jumpscares while reading their favourite horror books. Revolving around haunted houses, vampires, evil serial killers, zombies, and hell houses full of deadly violence and spirits, these horror novels take readers on a thrilling expedition into the world of fiction against the dark backdrop of eerie stories.
The best horror novels are the ones which send chills down the spine while keeping up the spirit to turn the pages and discover the horrifying climax. Also, those which deal with terrifying aspects of the horror genre, are the ones that give readers an adrenaline rush and promise a scary experience filled with ghosts and spirits. These stories are vigilantly crafted to keep the readers hooked by building up on the scary backdrop gradually so that they can visualise everything while perusing.
This genre of literature has some of the best writers who ensure that every page of their book is so skillfully written that readers can actually experience the eeriness.
With horror book authors managing to claim much-deserved fame in the world of literature, you might be wondering which one among the many would be the best ones for you to check out.
So, brace yourself to enter the best-haunted houses through the pages of your pick for we have a list of the best horror books which you would surely enjoy. Some of these horror books have been adapted into films and TV mini-series too, adding to their popularity. And, most of them have been New York Times bestsellers too.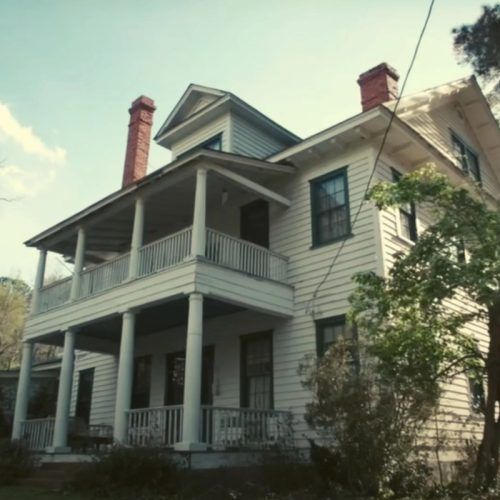 (Main and featured image: Courtesy of Min An/Pexels)
This story first appeared in Lifestyle Asia India
Pick from these scariest horror books to add to your reading list
Jump To / Table of Contents Published in 1977, The Shining by Stephen King is a #1 New York Times bestseller. The scary story follows the tale of Jack Torrance, who brings his family to the Overlook Hotel after he gets hired as the caretaker. Things go horribly wrong when Jack's inner demons gradually begin to take control of him while his son, Danny, notices some unusual energy within himself owing to his mysterious powers that can tackle the sinister happenings at the hotel.
(Image: Courtesy The Shining/Amazon) Mark Z. Danielewski's gripping novel, House of Leaves is a typographical puzzle that manages to attract the reader with its dark backdrop of a corpse discovered in a haunted house along with suspicious claw marks. The terrifying tale features the marginalised youth, including programmers, musicians, adrenaline junkies, tattoo artists, environmentalists and strippers who share a prominent connection with the dead body.
(Image: Courtesy House of Leaves/Amazon) This timeless horror story from #1 New York Times bestselling author Peter Straub brims with secrets and perilous spirits from the past. The Ghost Story revolves around a small town in Milburn, which is engulfed in dread and horror, where four elderly men are haunted by a terrible mistake they made in their youth. These men embark on a journey only to find out what exactly happens to people who think they can cover their crimes and get off.
(Image: Courtesy Ghost Story/Amazon) A legendary of its genre, IT by Stephen King is another #1 New York Times bestseller featuring seven adults who take off on a journey to their hometown to face a horrifying demon they first encountered as kids.
A TV mini series adaptation of the book was released in 1990 starring Richard Thomas, Tim Reid and Annette O'Toole. The movie IT is one of the highest-grossing horror films of all time.
(Image: Courtesy IT/Amazon) This New York Times bestseller by Toni Morrison introduces readers to the main character, Sethe, who remembers everything about her previous abode called Sweet Home, the lovely property where many horrible deeds took place. The spirit of Sethe's child, who passed away unidentified and whose gravestone had only the word 'Beloved' inscribed on it, haunts her new home now.
(Image: Courtesy Beloved/Amazon) The first novel by Mary Shelley, Frankenstein was published in 1818, over 200 years back. The noirish tale introduces readers to the powerful female voice of the author. The story follows a scientist who discovers how to revive human flesh and crafts a being in the image of a man from a deceased man's body parts.
There are nearly 20 movie adaptations of the novel, along with a stage play released in 2011 starring Jonny Lee Miller, Benedict Cumberbatch and Andreea Paduraru.
(Image: Courtesy Frankenstein/Amazon)
07
The Haunting of Hill House One of the best ghost stories ever written, which became the foundation for a Netflix series too, The Haunting of Hill House by Shirley Jackson is praised as a horror masterpiece. Published in 1959, the story narrates the experiences of four seekers — Dr. Montague, Theodora, Eleanor and Luke, who enter Hill House, an infamous building known to be hostile to whoever comes near.
(Image: Courtesy The Haunting of Hill House/Amazon) This is a captivating, skilled, frightening and incredibly entertaining tale of a physician named Dr. Faraday and his visit to a dilapidated property. The movie adaptation of the book was released in 2018, with the same name, starring Domhnall Gleeson, Will Poulter and Ruth Wilson.
The Little Stranger by Sarah Waters was shortlisted for the Booker Prize in 2009.
(Image: Courtesy The Little Stranger/Amazon) Regan, the eleven-year-old daughter of a movie actress living in Washington, D.C. is the protagonist of William Peter Blatty's renowned book The Exorcist, which was based on the horrifying true tale of a spirit possessing a child in the 1940s.
Published in 1972, the book featured on the New York Times bestseller list for fifty-seven weeks, spending seventeen of those weeks at the top. The movie adaptation of the novel was released in 1973 by Warner Bros. and Hoya Productions starring Ellen Burstyn, Max von Sydow and Linda Blair.
(Image: Courtesy The Exorcist/Amazon) The debut novel of Swedish author John Ajvide Lindqvist, Let the Right One In is a horror book that narrates the classic story of a neglected and tormented twelve-year-old boy named Oskar who finds love and justice through a stunning but odd girl.
The novel was successfully adapted as a movie by director Tomas Alfredsson in 2008, which received top honours at Tribeca Film Festival.
(Image: Courtesy Let the Right One In/Amazon) This New York Times bestseller by Richard Matheson is a story of Robert Neville, the only man alive on earth among vampires who are thirsty for Neville's blood. The book takes readers on a horrifying journey as Neville locks himself inside his house at night and waits for daybreak.
(Image: Courtesy I am Legend/Amazon) The Only Good Indians by Stephen Graham Jones is all about retribution, cultural identity and the price of departing from tradition. This New York Times bestseller focuses on the lives of four American Indian men, each of whom is troubled by a gruesome, fatal incident that happened while they were kids. Years later, they discover that they are again being pursued by a malevolent force and that they are completely powerless in stopping the vindictive traditions and culture.
(Image: Courtesy The Only Good Indians/Amazon) Based on the story of two widowers Abe and Dan, this horror fiction titled The Fisherman by John Langan depicts how the two of them discover comfort in their passion for fishing and are eventually forced to confront what they have lost as well as the cost of doing so. It is a story of sinister alliances, long-hidden secrets and an enigmatic character called Der Fisher (the Fisherman).
(Image: Courtesy The Fisherman/ Amazon) Written by Octavia E. Butler, Kindred is a 'Good Morning America 2021 Top Summer Read Pick' that centres around Dana, a modern African-American woman, who is abruptly and mysteriously taken back in time to antebellum Maryland. She realises the challenge she's been dealing with after several encounters with a young boy repeatedly.
(Image: Courtesy Kindred/Amazon) Published in 1897 and written by renowned writer Bram Stoker, Dracula is a historical horror novel that beautifully conjures up the dystopian nightmare of vampires and vampire hunters, while simultaneously shedding light on the murky areas of Victorian sensuality and longing.
The movie adaptation of the Irish author's book was released in 1992 starring Gary Oldman, Keanu Reeves, Winona Ryder and Anthony Hopkins.
(Image: Courtesy Dracula/Amazon)
written by.
Priyanshi Agrawal
Travel, lifestyle, wellness, and finance writer Priyanshi is somebody who gorges on self-help and mythology reads, follows fitness trends, and stalks some famous travellers. She has two years of experience working with travel, hospitality, and tech companies. Travelling acts as a spark in her relationship with writing.