May is here and we're almost halfway through the year. With the city back in full swing, there are numerous Hong Kong events that you simply can't miss. This month, there are all sorts of happenings for everyone to enjoy. Whether you're a fitness enthusiast, love art and culture, or are always on the hunt for the best food, your calendar is bound to get full quickly. Moreover, summer is inching closer, so simply take your pick between both indoor and outdoor events. We've rounded up all the best Hong Kong events to attend this month. Dust off your cameras, put on your best OOTD, and bring a friend along because there's simply something for everyone. See our top picks below!
Hong Kong events: The best happenings to catch in May
1. Rosé on the Lawn
View this post on Instagram
Enjoy a perfect picnic party at the AIA Vitality Park for Rosé on the Lawn! The experience comes with over 20 rosé wines, paired with a spread of light bites and sweet treats. Simply purchase the food from Shady Acres, who are spicing up the weekend with their charcuterie and cheese boards. The toasted sandwiches and baked delights from The Baker and the Bottleman are also a must. So, sip, savour, and soak up the great weather on the lawn, complete with a scenic skyline. Visit the website for more information!
When: May 6 to 7
Where: Hong Kong Observation Wheel and AIA Vitality Park, 33 Man Kwong Street, Central, Hong Kong
2. Hong Kong Fitness + Wellness Expo
One of Hong Kong's biggest fitness and wellness exhibitions is making a stellar return this month at the AsiaWorld Expo! The two-day event offers a fitness and well-being experience to visitors, complete with 40 yoga, fitness, spinning, and dance classes. The all-inclusive event also features six key zones, including the return of the Mainstage where celebrity instructors are present. You can also watch out for the HYROX Fitness Race, Sports and Leisure Expo, and Gym Village. Meanwhile, the Spin Stage and Dance Stage are happening for the first time!
When: May 13 to 14
Where: Hall 5, 7, and 9, AsiaWorld Expo, Airport Expo Boulevard, Chek Lap Kok, Hong Kong
3. French May Arts Festival
Cultural events are also happening month, starting off with the French May Arts Festival! This year's edition marks the 30th anniversary of the music programme with the theme of 'PULSARTE', representing Pulse, Connection and Growth. There will be a star-studded music programme that forges the cultural connections between Hong Kong and France, celebrating the beauty of both places. Expect renowned artists from both the East and West to be part of the French May Arts Festival like pianists Niu Niu and Théo Fouchenneret. Keren Ann and Debussy String Quartet will blend pop and classical music. Also, don't miss the contemporary dance and music performance titled His Temple by Hong Kong actress, Karena Lam.
When: May 1 to 31
Where: Various venues across Hong Kong
4. Dance Reflections by Van Cleef & Arpels Festival
This special dance festival is taking place for the first time in Hong Kong in collaboration with the French May Arts Festival! Presented by Van Cleef & Arpels, the event will see seven internationally renowned artists showcase the beauty of choreographic arts. Over three weekends, expect performances on stage, works displayed in public spaces, workshops, as well as encounters with the artists. The event is a great way to introduce the world of dance to dancers and amateurs alike. Among the highlights is a performance by artist Gisèle Vienne, who draws inspiration from both music and cinema while Ola Maciejewska will be presenting two shows dedicated to Serpentine Dance. Visit the official website for more details.
When: May 5 to 21
Where: Various venues across Hong Kong
5. French GourMay Food & Wine Festival
View this post on Instagram
Coinciding with the French May Arts Festival, the French GourMay Food & Wine Festival is dedicated to gastronomy à la française! The 14th edition bubbles up the joy of festivities with French sparkling wines! Various events are taking place throughout the month, but the highlight is the French Traditional Gourmet Market at Central Market where you treat yourselves to an array of food and wine. In total, the festival is collaborating with over 50 restaurants, 20 wine importers, 50 food and wine retailers as well as nine learning centres!
When: May 1 to 31
Where: Various venues across Hong Kong
6. Ginsanity
View this post on Instagram
Calling all G&T lovers! Grab the chance to try over 100 gins from around the world at the Ginsanity festival this month. The two-day outdoor festival will host over 50 local and international distilleries. Other than the wide variety of gins, there are also masterclasses, food, and live music! While the event is free of charge, visitors may need to pay to try drinks at selected vendors. Grab your favourite beverages and vibe to the beats of local DJs and acoustic performances during the day.
When: May 12 to 13
Where: PMQ, 35 Aberdeen Street, Central, Hong Kong
7. "We Are Like Air" Mother's Day Photo Exhibition Head over to the southside and treat your mum to something special this Mother's Day. Xyza Bacani's exhibition will showcase photographs that offer a raw and insightful look into migration and motherhood. The thought-provoking captures of the domestic worker turned award-winning photographer are also featured in her book, We Are Like Air. During the opening on May 12, Baccani will be present to sign copies of her book so don't miss this chance! Visit the official website to get your tickets now!
When: May 12 to 14
Where: GiG, Ovolo Southside, 64 Wong Chuk Hang Road, Hong Kong
8. Planting Music by London Chamber Orchestra
View this post on Instagram
Whether you love classical music or not, this Hong Kong event can be totally worth it. After all, you'll be seeing the London Chamber Orchestra in person! The renowned British orchestra is performing in the city with Musicus Society's Trey Lee and the young musicians of Musicus Soloists Hong Kong. Titled Planting Music, the concert takes inspiration from the surroundings of Tai Kwun (whether it's the trees or the sounds echoing through). For the series, Chinese calligraphy artist and painter, Chui Pui-chee specifically produced a new work inspired by the theme.
When: May 12 to 14
Where: JC Cube, Tai Kwun, 10 Hollywood Road, Central, Hong Kong
9. HEATHERS Live Concert
View this post on Instagram
This musical is based on the cult classic film of the same name and tells the story of Veronica Sawyer. The senior student at Westerberg High longs to be cool, like the clique of it-girls that run the school—the Heathers. Veronica's dream comes true when she gets the leader, Heather Chandler, out of detention. Seemingly thrilled at first, she later finds out that being one of the 'cool kids' means bullying others. The concert stars local high schoolers and promises to be entertaining, fun, and educational. Visit the official website to get tickets now!
When: May 13 to 14
Where: The Box, Freespace, Art Park, West Kowloon Cultural, District, Hong Kong
10. Chungking Express Market
View this post on Instagram
As its name suggests, this weekend market is a salute to Wong Kar-wai's movie, Chungking Express (1994). Head over to the marketplace for the creative community in Hong Kong. A collaboration between Heath, Y2K and Fierce, expect various vendors on-site such as cashmerepullover, RVZR, and No Thrillsss – Bad Times Disco. This is a weekend dedicated to celebrating our culture and frankly, to have fun.
When: May 13 to 14
Where: Heath, B/F, Chungking Mansions, 36-44 Nathan Road, Tsim Sha Tsui, Hong Kong
11. Affordable Art Fair
This year marks the 10th anniversary of the annual Affordable Art Fair. As such, the event features a diverse range of galleries, artists, and creative projects. There are 93 galleries from 15 countries and territories across Asia, Europe, Australia, and America. A whopping 270 new artists are also set to attend for the first time! Visitors can browse through (and buy) artworks at an affordable price, just as the name suggests. This year, there are also interactive art programmes and projects such as the Young Talent Hong Kong, which showcases the work of young and emerging local artists. Meanwhile, the Special Projects series brings large-scale installations and art performances that pay homage to Hong Kong.
When: May 18 to 21
Where: Hall 1E, Hong Kong Convention and Exhibition Centre, 1 Expo Drive, Wan Chai, Hong Kong
12. Vision 6 Healing Fest
View this post on Instagram
The sixth edition of Healing Fest, amply named Version 6, is all about dance, breathwork, singing, movement, energy, and of course, sound healing. The sessions range from DJ, and music to dance all amidst mother nature.
When: May 20 to 21
Where: To be confirmed
13. Café Carlyle Presents: Joey Alexander This is the first time that Carlyle & Co. is hosting an event that will be open to non-members so don't miss this chance! Critically acclaimed jazz pianist, Joey Alexander is gracing the stage this month. The self-taught piano virtuoso learned to play the piano using a miniature electric keyboard given by his father when he was just six years old. The Indonesian-born musician has five albums under his portfolio, the first released when he was only 11 years old! Watch him perform for three nights only! Tickets start at HKD 1,488. Email hongkong.cafecarlyle@carlyleandco.com for more details.
When: May 24 to 27
Where: Carlyle & Co., Victoria Dockside, 18 Salisbury Road, Tsim Sha Tsui, Hong Kong
14. Cheung Chau Bun Festival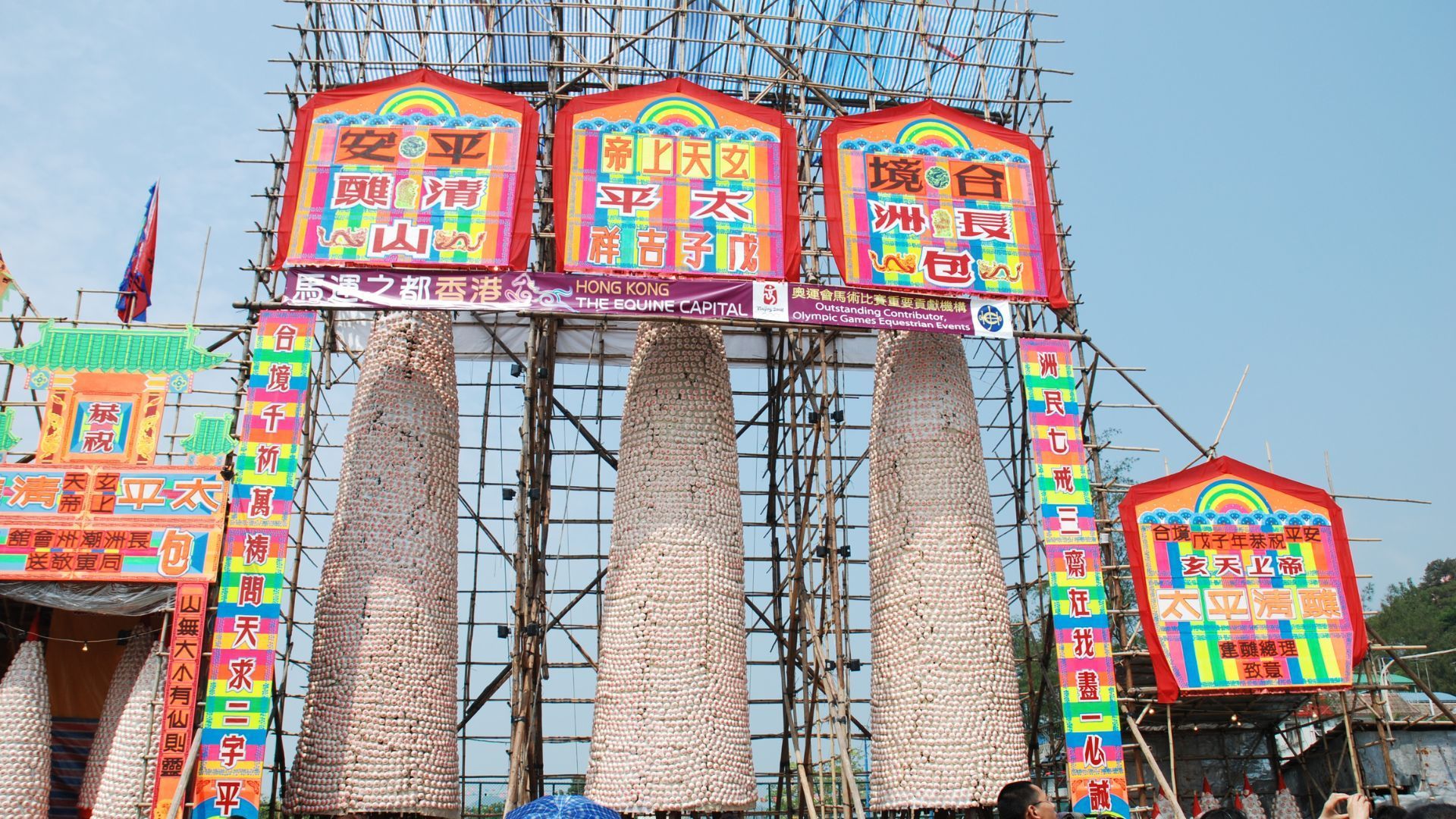 While the Cheung Chau Bun Festival was originally to celebrate the end of a plague, it has become quite a joyous festival since. This year is quite special as it's the first in three years that the iconic bun scrambling competition is taking place. The ever-popular competition is the highlight of the festival, attracting hundreds and thousands of visitors every year.
When: May 26
Where: Cheung Chau, Hong Kong
15. Omni Field Music Festival
View this post on Instagram
Omni Field Music Festival is taking place outdoors, in a spectacular remote location hidden in a beautiful valley. There will be two separate stages featuring sound systems and 30 leading local underground DJs. There will be food and drinks to splurge on as well! Camping is encouraged, festival-goers can take advantage of the free campsites, complete with clean toilets and showers. All you need to do is bring your own camping gear. In case you don't want to sleep over, simply take the boat service around sunset.
When: May 27 to 28
Where: The location will be revealed to ticket buyers
Which of these Hong Kong events will you be attending?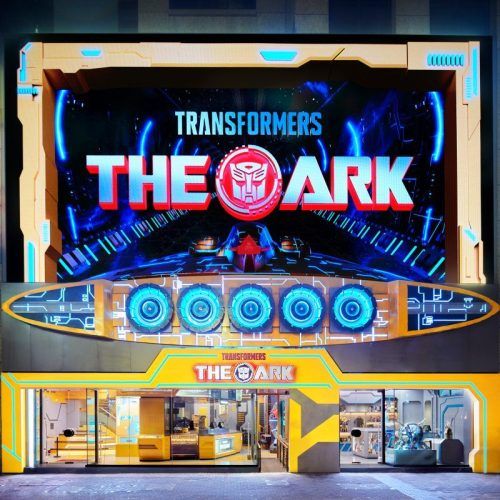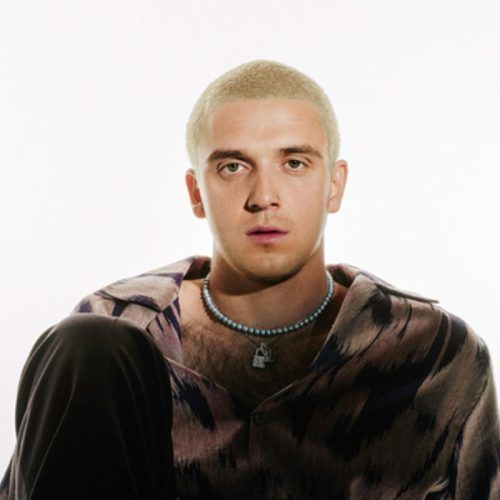 This story first appeared on Lifestyle Asia Hong Kong