Two giant inflatable Rubber Duck sculptures made a surprise appearance in Hong Kong on the morning of May 25. The two Rubber Ducks, the work of Dutch artist Florentijn Hofman, were spotted swimming back and forth in the waters near Tsing Yi.
This sea trial is the first teaser of an upcoming art installation featuring the iconic Rubber Duck series starting June 10. When it landed in the city in 2013, the Rubber Duck attracted an enormous crowd of more than eight million visitors to Victoria Harbour.
Florentijn Hofman's Rubber Ducks are back in Hong Kong
Since 2007, Florentijn Hofman has been taking the sculpture on a world tour in cities such as Amsterdam, Sydney, Osaka, and more. The Rubber Duck travels worldwide and uses the location as its personal space, or for lack of a better word—bathtub. After all, it is inspired by the bathing rubber duck toys.
To celebrate the 10th anniversary of its first visit, the creative brand AllRightsReserved (ARR) invites the Rubber Duck to return to Hong Kong. This time, another rubber duck is tagging along. The duo will appear in a large-scale public art exhibition, DOUBLE DUCKS, by Florentijn Hofman from June 10 for two weeks, subject to weather conditions. Catch them near Tamar Park and the Central and Western District Promenade.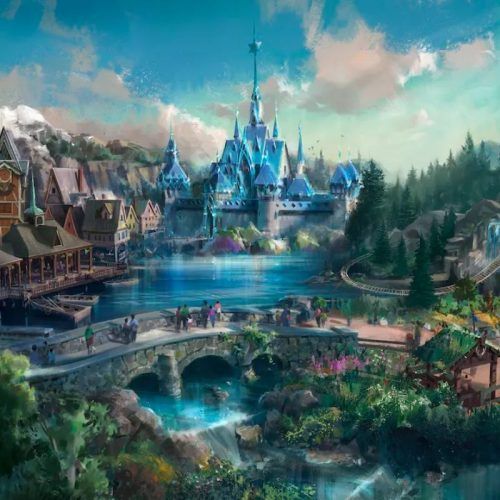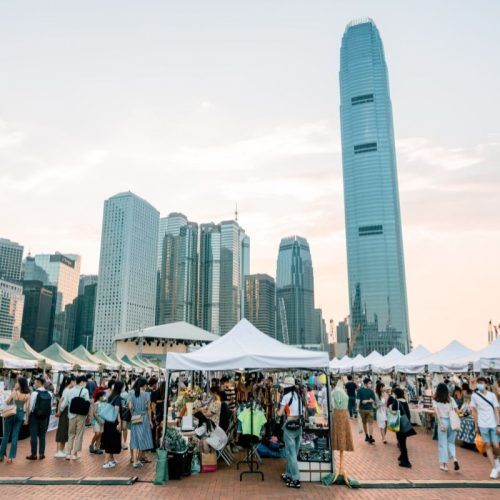 Through the exhibition, they hope to spread art's healing power and bring everyone joy. Similar to its first landing in Hong Kong a decade ago, the Rubber Duck once again captured the attention of residents and the media.
View this post on Instagram
A cause for celebration
This year also marks the 20th birthday of ARR with the DOUBLE DUCKS project being the highlight of the anniversary celebration. The 18-metre-tall ducks echo the symmetrical characters "囍" (happiness) and "朋" (friends).
"Double duck is double luck," said Hofman. "The work emphasises friendship and getting connected. Due to COVID-19, we learned that spending time together is so valuable. Making moments and memories for real, living in the here and now, are things to cling to," he added.
View this post on Instagram
A special series featuring different locals will be available around town, composed of 24 images of the DOUBLE DUCKS at unique local landmarks. This includes Clock Tower, Space Museum, and Lan Kwai Fong. They will also be shown enjoying Hong Kong treats such as dim sum and pineapple bun and be a part of traditional celebrations like the Fire Dragon Dance. Keep an eye out for images of the duo at selected MTR stations and on the tram!
To commemorate the duck's visit to Hong Kong, ARR is also launching an exclusive collection. Get your hands on limited-edition items such as the bronze sculpture, hand-crafted wooden sculpture, and 3.5-inch Double Ducks vinyl figurine. The keepsakes will be available at the DDTStore from June 5 at 11 am.
Header and featured image credit: AllRightsReserved
This story first appeared on Lifestyle Asia Hong Kong