Mid-Autumn Festival celebrations are about to get merrier! After being cancelled for the past three years due to the pandemic, the annual Tai Hang Fire Dragon Dance is finally returning this year.
The dance will take place every night from September 28 to 29, from 8:15 pm to 10:30 pm. The final performance on September 30 will be at 8:15 pm to 10 pm. As its name suggests, the event will be in Tai Hang for all three days.
The Tai Hang Fire Dragon Dance is making a spectacular return
The Tai Hang Fire Dragon Dance is just one of the many fire dragon dances in the city. However, it's one of the biggest and most well-known. For almost 145 years, the dragon dance has been an integral part of the Mid-Autumn Festival.
This year, there will be 300 participants performing through the streets of Tai Hang. There will also be more than 20 children holding lanterns as part of the procession. The 67-metre-long dragon is made out of 72,000 incense sticks and divided into 32 segments. The head alone weighs about 48 kilograms!
The parade will start at the Lin Ka Fung Temple and make its way across streets in the neighbourhood. To get the best vantage point, head over to the intersection between Wun Sha Street and Shepherd Street.
View this post on Instagram
A century-old tradition of fire and triumph
Residents believe that the first fire dragon dance took place in the 1880s. To combat a plague that spread through the village, residents built a fire dragon using joss sticks and lit up firecrackers. The noise and sulphur from the firecrackers drove away "evil spirits" which eventually saved the village. Since then, the residents perform the fire dance during Mid-Autumn Festival to celebrate their triumph.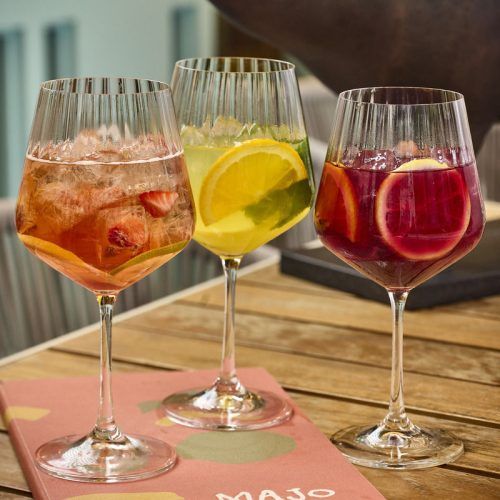 In 2011, the cherished tradition became a part of the National List of Intangible Cultural Heritage. It joined other various local traditions such as the Cheung Chau Bun Festival and Tai O Dragon Boat Parade.
Prepare to see a dazzling display of fire as you celebrate Mid-Autumn Festival!
All images credit: tomosang/Flickr
This story first appeared on Lifestyle Asia Hong Kong