March and April are very important months, not only in terms of financial closing, which happens in India, Hong Kong, Japan, and some other parts of the world, but also astrologically. 22 March marked the beginning of the Hindu New Year and 14 April will mark the beginning of Hindu Solar New Year. 14 April is also celebrated as Baisakhi. On that note, let's check what April horoscope will look like.
April 2023 is a very eventful month astrologically, besides the aforesaid events, the most beneficial and largest of planets Jupiter will combust in the watery sign of Pisces on 28 March and will transit to Aries while in combustion on 22 April, a fiery friendly sign. This transit will bring a lot of changes for all zodiac signs. Sun is the most powerful planet in the solar system and is also known as king of planets. Any planet which comes close to the sun gets combusted, The minimum distance is different for different planets. Jupiter combusts at 11 degrees on either side, and it will rise on 27 April. Jupiter being combust is not considered auspicious. No auspicious ceremonies are conducted while Jupiter is combusted. Amidst this astrological maze of events and transits, here's looking at April 2023 horoscope.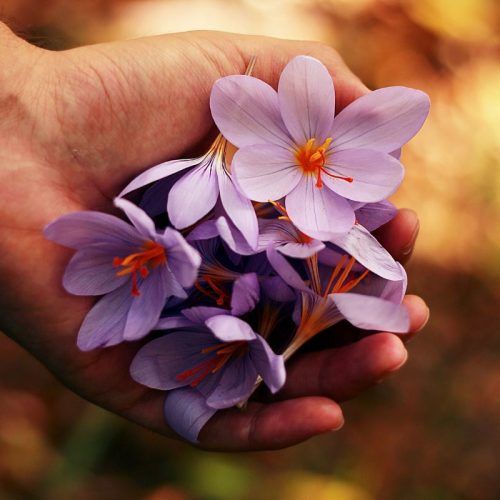 April horoscope for all zodiac signs
(Hero and feature picture credits: Courtesy Pexels/Cottonbro Studio)
This story first appeared in Lifestyle Asia India
Jump To / Table of Contents Career and Finance
The beginning will be moderate in terms of work. There might be some unforeseen challenges at work, unexpected obstacles, and hindrances. New prospects for jobs will come your way and you will be able to prove your worth. Businessmen will also benefit after 15 April. Students will do exceptionally well during the mid of the month. Finances will be very good, but expenses will be very high.
Health
Health will remain average. However, insomnia is a possibility.
Relationships
Be careful in your relationships, Aries. It is not a good time for love and romance. Keep your communication clear and be loyal to your partner. On the family front, overlook small issues and try to be patient. Do not use harsh words.
02
Taurus April Horoscope Career and Finance
Taurus natives will have to work hard to achieve their goals and targets. Change of job is a big possibility. Businesspersons need to be over-cautious. Finances will take a nosedive after 15 April.
Health
Expect good health by and large. Stress-related headaches and insecurities cannot be ruled out.
Relationships
Taurus natives will enjoy good love life till 15 April. If wanting to propose, do so before the mid of the month. In the second part of the month, work towards your relationship and do not take your partner for granted.
03
Gemini April Horoscope Career and Finance
New job opportunities, promotions and financial gains are on the cards for Gemini natives. After 15 April, things will be good, and you will win accolades. You might be awarded and handsomely rewarded. The finance graph will go up steadily and you will get good remuneration in the second half of the month.
Health
Drive carefully and try to be alert all the time. The second half of the month promises good health.
Relationships
The second half of the month is excellent for love and romance – happier times with partners, friends and family are indicated.
04
Cancer April Horoscope Career and Finance
For people in jobs, you need to work towards holding on to your chair. Your progress might be slow, and you might have some problems with your superiors. Try to be amicable towards your colleagues. Businesspeople might face some losses in the initial fortnight. Ups and downs in money matters are expected.
Health
Health-wise, it's not a favourable month. It's time to get your check-ups done.
Relationships
It's not a good month for romantic ties. You are likely to experience discord with your partner, and your family might not be supportive. It's important to have transparency in your dealings and communication. Career and Finance
Leo natives will prosper after a slow start. Expect promotion and financial gains after 15 April. Businesses will prosper and finances will boom.
Health
You will enjoy good health and will be in a happy state of mind. Your partner or spouse might have to undergo some minor health procedures.
Relationships
Lady Luck bestows her favours on you this month. The second half of the month will be fulfilling and satisfying in terms of love and romance. There is a possibility of marriage. You will enjoy a peaceful and harmonious time with your family. Career and Finance
You will get good results when it comes to your professional life. You might feel dissatisfied with your achievements as the goals set are very high. It's good to strive for more but setting realistic goals is the key to happiness. Finances will be good but so will the expenses.
Health
A good diet and exercise is the key for Virgo natives this month. Indigestion and stomach-related problems might bother you.
Relationships
Try not to expect too much from your spouse or partner. The latter part of the month is good for love and romance. You might have some confrontations and confusion on the family front. Keep your ego under control and things will sort out on their own later in the month. Career and Finance
April 2023 will be an average start for this Sun sign. Libra natives will feel dissatisfied and unenthusiastic towards work, but the good part is that towards the end of the month, they will be energetic and full of gusto and are likely to win accolades. They need to be careful in money matters and avoid unnecessary expenses. Businesses will also boom towards the end of the month.
Health
Cold, indigestion and headaches might bother you till the end of the month. Yoga and meditation are a good idea. Keep yourself hydrated.
Relationships
Married people will have unnecessary arguments. Lovers are advised to give space and respect to each other. Mutual respect should be observed amongst family and friends. Do not let differences from the past spoil the present.
08
Scorpio April Horoscope Career and Finance
Scorpio natives will need to focus and concentrate on work. There are chances for errors in work. You might feel insecure and bored with your work. Businessmen will not get the desired results. People appearing for competitive exams will do exceedingly well. Finances will be average.
Health
You are likely to enjoy good health this month. Your mother's health might be of concern.
Relationships
This is not the best month for love and romance for Scorpio natives. Try to stay calm and do not overreact. Some minor misunderstandings amongst family members are possible. Avoid confrontations and harsh words.
09
Sagittarius April Horoscope Career and Finance
The second half of the month will give good results. Travelling abroad for work is a big possibility. Good financial gains are indicated.
Health
You will be full of energy and positivity. You will enjoy good health all through the month.
Relationships
The stars are favourable if you are wanting to get married. Married couples will strengthen their love and understanding. Family will be supportive.
10
Capricorn April Horoscope Career and Finance
The natives of this Sun sign will experience success with respect to their work. This is a good time to change your job. Businessmen can expand and make new plans for growth. Financially also you will gain a lot, but your expenses will also be proportionately high.
Health
Health might be a dampener. There are chances of some heart-related problems.
Relationships
Differences of opinion and misunderstandings might cause a rift. Try to be practical rather than emotional and discard your ego. Property-related work should be deferred, if you must do, keep communications clear. Think before you talk with your friends also.
11
Aquarius April Horoscope Career and Finance
It will be challenging from the career point of view for the Aquarius natives. You must move ahead, cautiously, and take all decisions after deliberation. Businesspeople are advised to be ethical and fair in their dealings. Handle your money with care, and by the month's end, your finances will stabilise.
Health
You need to work towards improving your mental health. Think positive, indulge in physical activities and eat healthy.
Relationships
You might feel a lack of communication and disharmony in your relationships. Postpone any wedding plans you might have. Try to be kind and tolerant to elders in your family. Be clear and transparent in your communication.
12
Pisces April Horoscope Career and Finance
Piscean natives could face some tough challenges from superiors. You might encounter some tough situations in the first fortnight of April. The workload might be too much to handle causing some delays and obstacles. Businesspeople may also find this month to be challenging and may incur some losses. Finances will be average to low, but as the month advances, the situation will improve.
Health
Pisceans may suffer from cold and cough. You need to stay positive, eat well and maintain a healthy exercise regime.
Relationships
There might be a lack of trust and understanding among couples. Do not use harsh words, be open and frank in your dealings with family members. Adjustment and patience are the key words for you this month.