It was in 2012 when the Grammy-nominated Cuban-American singer, Camila Cabello, took a 12-hour drive to audition for the reality show The X-Factor in North Carolina and never looked back. She is one of the most successful pop stars in the music industry owing to her illustrious career, best-selling studio albums, expensive assets and staggering net worth — a testimony to her ever-growing fame.
From moving back and forth between Havana and Mexico City in her childhood to settling down in the US and joining the girl group Fifth Harmony and finally finding her way to a scintillating solo career, Cabello has made a huge standing for herself over the years.
Camila Cabello's net worth and other interesting things to know
Cabello's earnings According to Celebrity Net Worth, the "Bam Bam" star has a net worth of USD 18 million, as of April 2023. The figure has seen a massive surge from an estimated USD 14 million in 2021, as reported by Cosmopolitan.
Her wealth comes mostly from solo projects, collaborations, streams (audio/videos), album sales, royalties, ads and noteworthy brand endorsements. It also comprises money made from group projects while she was in Fifth Harmony.
Camila Cabello's beginning and Fifth Harmony days Karla Camila Cabello Estrabao, now popular as Camila Cabello, started her singing career by auditioning for The X-Factor with Aretha Franklin's "Respect." While on the show, she became a part of the all-girl ensemble along with contestants Ally Brooke, Normani, Lauren Jauregui and Dinah Jane.
After finishing third on The X-Factor as Fifth Harmony, the girls signed a joint deal with Syco Music, owned by Simon Cowell and Epic Records — L.A. Reid's record label.
Their songs include hits like "Work From Home," which sold over 1.4 million digital copies after its release in the US in 2016.
As per Celebrity Net Worth, Fifth Harmony was worth USD 10 million before they broke up to go separate ways. This means Cabello received a fair share that contributed to her net worth.
Cabello left the group to pursue a solo career in late 2016.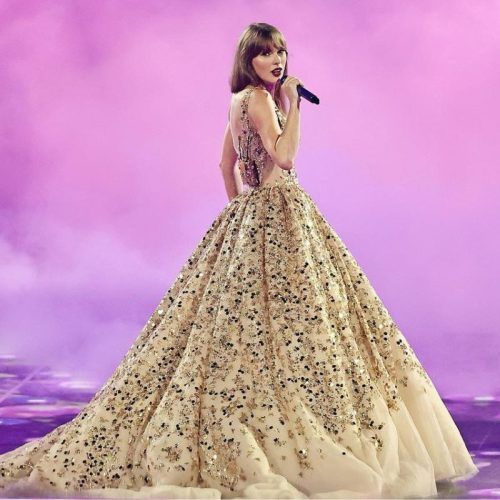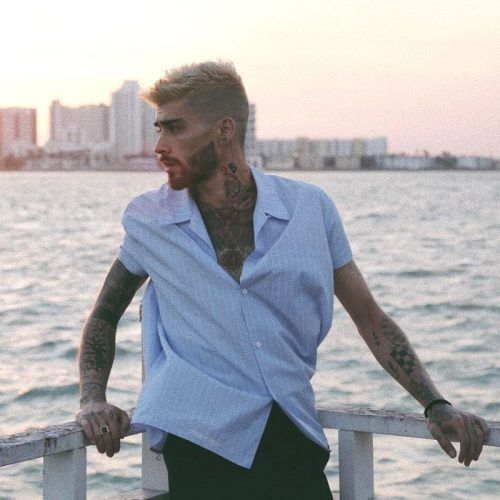 Camila Cabello's journey as a solo singer Cabello's solo collaborations while being one of the group members include hits such as "I Know What You Did Last Summer" with Canadian singer-songwriter Shawn Mendes and "Bad Things" with American rapper Machine Gun Kelly.
While the single with Mendes reached number 20 in the US and was certified platinum by the Recording Industry Association of America (RIAA), "Bad Things" peaked at number four on the US Billboard Hot 100 songs chart.
The young pop star's first solo album, Camila, debuted at No. 1 on the Billboard 200 albums chart. The 2018 album's success made her the first woman in three years to hit No. 1 with her full-length debut album.
As per Nielsen Music, Camila collected 1,19,000 equivalent album units in its first week after release. And according to a 2018 report by Billboard, it had 65,000 traditional album sales.
In June 2018, her album's lead single "Havana," became Spotify's most-streamed song ever by a solo female artist and garnered nearly 888 million streams.
The solo artist later pledged all her proceeds from "Havana" to the non-profit organisation American Civil Liberties Union (ACLU).
The Cuban-American singer was nominated for two Grammys in December 2018 — Best Pop Solo Performance for "Havana" live version and Best Pop Vocal Album for Camila.
The same year, her opening Grammy performance of "Havana," with co-performers Ricky Martin, J Balvin and Young Thug, made her the first female Latin artist to kickstart the show.
Cabello's most popular collaborative success was "Señorita" with Shawn Mendes, which was released on 21 June 2019. It went ahead to become the third best-selling song of the year globally, as per the International Federation of the Phonographic Industry (IFPI).
In 2022, the singer enthralled her fans with another collaboration that was with Ed Sheeran titled "Bam Bam." The song hit number 5 on the Billboard Global 200 chart, after its release on 4 March.
The same year, she was also roped in as one of the coaches for the 22nd season of NBC's singing reality show, The Voice.
Such an extensive career trajectory has immensely contributed to her net worth, indeed.
Brand endorsements
I am honored to be the newest addition to the @VictoriasSecret Bombshell family 💖 and to be part of the brand's first ever bilingual campaign! Bombshell is about embracing who and what you are, and celebrating that every day. #LikeABombshell #VSPartner pic.twitter.com/JDdV1M4ADK

— camila (@Camila_Cabello) April 26, 2022
Cabello partnered with clothing brand Guess as the face of their 2017 Fall campaign.
The same year, she was also announced as the global spokesperson for the popular cosmetic brand, L'Oréal Paris.
In 2022, the pop singer made her first fragrance campaign debut and became the new face of Victoria's Secret Bombshell.
Movies and filmography Cabello found her footing in acting with a film adaptation of Cinderella, directed by Kay Cannon. The film was released digitally on Amazon Prime Video on 3 September 2021. Citing a Samba TV report, Deadline stated that the movie debuted with over 1.1 million US viewers.
Cabello will be next seen in a movie titled Rob Peace alongside Jay Will, Mary J. Blige and Chiwetel Ejiofor, with Ejiofor as its director.
The movie is currently under production and is based on Jeff Hobbs' bestselling biography The Short and Tragic Life of Robert Peace: A Brilliant Young Man Who Left Newark for the Ivy League.
Investments and opulent assets
In addition to her prolific music career and acting stints, Cabello has made some smart investments that massively contribute to her net worth.
As per Forbes, Cabello announced her first major venture investment in February 2022 when she participated in Olipop's USD 30 million Series B alongside A-list investors, including PepsiCo's former CEO Indra Nooyi, actor Priyanka Chopra Jonas and famous venture capitalist Anjula Acharia.
Although not much is known about her other assets, as per a Los Angeles Times report in 2021, the "Senorita" singer sold her Hollywood Hills villa worth USD 3.375 million, which she had been living in until 2019, for a whopping USD 4.3 million.
View this post on Instagram
While its balconies, extensive outdoor spaces, a swimming pool and a beautiful lounge take the luxe villa a notch higher, the private courtyard, dining patio, fireplace and loggia with an outdoor kitchen make for a great dinner setup.
The property has an ivy-strewn white stucco exterior with doorways adorned with ironwork and glass walls.
Personal life Born to Alejandro Cabello and Sinuhe Estrabao in Havana, Cabello had always been passionate about music. In a 2017 interview with Glamour, both the singer and her mother opened up about the difficulties of shifting to the US, where she could finally pursue her dream. And, her work shows her dedication which did her more good than one.
From 2019 to 2021, Cabello dated Mendes. The pair said they would continue to be "the best of friends" in their breakup announcement on Instagram in November 2021.
However, they were seen together recently. While the Coachella weekend gave fans some major fashion moments and iconic performances, it was 'Shamila' that attracted a lot of attention.
According to multiple photographs and reports, Cabello and Mendes were seen being cosy with each other and sharing a kiss. Later Page Six mentioned that even though the pair hasn't rekindled their relationship officially, they have been photographed together post the Coachella weekend.
As per sources close to them, "They're enjoying getting reacquainted and seeing where it goes," reported Page Six.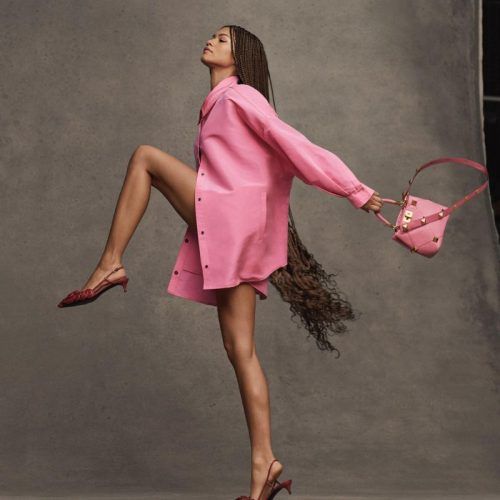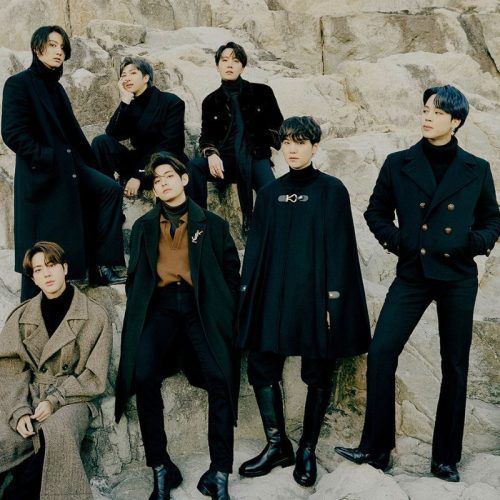 (Main and featured image credit: Camila_Cabello/Twitter)
This story first appeared on Prestige Online Malaysia
Frequently Asked Questions (FAQs)
Question: Who is Camila Cabello?
Answer: Born as Karla Camila Cabello Estrabao, Camila Cabello is a Cuban-American singer and songwriter who rose to prominence as a member of the girl group Fifth Harmony. She soon went solo and is currently one of the most famous pop icons of all time.
Question: How much did Camila Cabello sell her house for?
Answer: As per various sources, Cabello sold her USD 3.375 million-worth Hollywood Hills villa, which she had been living in until 2019, for USD 4 million in December 2021.
written by.
Sushmita Mahanta
A PhD research scholar, Sushmita is a full-time writer and a part time poet. Notepads are Sushmita's one true love -- the unbothered victims drowned in the ink of her pen. An avid fan of K-pop and K-dramas, she mostly writes about Korean culture and entertainment. When not writing, Sushmita is dancing, reading, collecting books, learning about fashion, art, motion pictures, and appreciating BTS.