As a renowned host of late-night talk shows for over a decade, Jimmy Fallon has become one of the richest celebrities by net worth.
Besides his regular role as host of the network TV programme The Tonight Show Starring Jimmy Fallon (2014–present) on NBC, he is also a stand-up comedian, actor, singer and musician. He has written and produced most of his works as well.
His ability to impersonate a wide range of celebrities, his affable personality, cherubic enthusiasm and infectious energy have rendered Fallon legions of fans and hundreds of celebrity guests from almost every field, ranging from politics to sports, over the years.
A study reveals that as of 30 April 2018, Fallon had interviewed 598 guests on average every season over the previous five seasons on his show, behind only Stephen Colbert's 616.
Jimmy Fallon: A look at his career Fallon has had a long and successful career in television as a popular host. He started very early, in his teens, doing comedy and showcasing his talent in music at local-level shows.
As his career as a stand-up comedian in the early 1990s took off, Fallon decided to join NBC's popular sketch comedy show Saturday Night Live (SNL). In fact, SNL was Fallon's only goal at that point in time — a fact that he has shared in multiple interviews since.
He cracked the audition on his second attempt and became part of SNL in its 24th season in September 1998. He was known as an innovative sketch artist, crack impersonator and the sarcastic co-host of SNL's faux news segment, Weekend Update. Fallon remained part of SNL until 2004, during which he became one of the most popular names on TV.
In March 2009, he replaced talk-show host Conan O'Brien as the face of NBC's Late Night franchise brand. The talk show, Late Night with Jimmy Fallon, was a massive success. It aired till February 2014 when Fallon succeeded Jay Leno as the host of The Tonight Show, which Fallon continues to host.
Outside of his regular TV programme, Fallon has acted in movies and hosted award shows such as the Golden Globe Awards (2010, 2011, and 2017) and the Tony Awards (2010 and 2011) as well.
He tried exploring a career in cinema after leaving SNL and before returning to TV with Late Night with Jimmy Fallon. During this period, he starred in movies such as Taxi (2004) with Queen Latifah, Factory Girl (2006) with Sienna Miller, The Year of Getting to Know Us (2008) with Lucy Liu and Sharon Stone, and Drew Barrymore's directorial debut Whip It (2009), in addition to lending his voice to characters in animated movies.
He also played Detective Kenneth Bluntley in one episode of the miniseries The Spoils Before Dying (2015). He has appeared as himself in blockbuster movies such as Jurassic World (2015) and musical comedy Spirited (2022), besides the critically acclaimed TV series Only Murders in the Building (2021).
Fallon is also known for his skills as a musician. He has released studio albums The Bathroom Wall (2002) and Blow Your Pants Off (2012) along with a number of singles between 2002 and 2022. The latter fetched him a Grammy Award for Best Comedy Album.
He has also won the Primetime Emmy Awards four times in different categories for both Late Night and The Tonight Show.
On the personal front, Fallon has been married to film producer Nancy Juvonen since 2007. The couple have two daughters, Winnie Rose and Frances Cole.
Fallon and the work culture at The Tonight Show
On 7 September 2023, Rolling Stone published a story by Krystie Lee Yandoli, revealing the "toxic workplace" culture at The Tonight Show caused by Jimmy Fallon's "erratic behaviour".
Two current and 14 former staffers told the magazine that Fallon berated employees, behaved erratically and gave passive-aggressive feedback to at least one former staffer on the show.
Yandoli wrote that staffers alleged that "it was common knowledge behind the scenes that there are 'good Jimmy days' — where Fallon's wit and charm and creativity are on full display — and 'bad Jimmy days'."
Fallon subsequently apologised to his staffers in an all-hands Zoom call the same day Rolling Stone published the story.
According to media reports, he said, "It's embarrassing and I feel so bad. Sorry if I embarrassed you and your family and friends. I feel so bad I can't even tell you."
"I want this show to be fun," Fallon reportedly said. "It should be inclusive for everybody."
NBC, too, issued a statement, addressing the matter but didn't name Fallon.
"We are incredibly proud of The Tonight Show, and providing a respectful working environment is a top priority. As in any workplace, we have had employees raise issues; those have been investigated and action has been taken where appropriate. As is always the case, we encourage employees who feel they have experienced or observed behavior inconsistent with our policies to report their concerns so that we may address them accordingly," the statement, which was issued to multiple media houses, including Rolling Stone, read.
The net worth of Jimmy Fallon, how he makes and spends his wealth
Salary and other earnings Several reports suggest that Jimmy Fallon has a net worth of at least USD 60 million. A large part of this is made up of the seven-figure salary he has been earning since he started hosting The Tonight Show.
Details about his salary primarily come from a 2017 report by Variety. Fallon received an estimated annual salary of USD 16 million as the host of The Tonight Show, according to the report. He was, at the time, among the 10 highest-paid reality or news show hosts, a category topped by Ellen DeGeneres at USD 50 million for The Ellen DeGeneres Show.
Stephen Colbert of The Late Show and Jimmy Kimmel of ABC's Jimmy Kimmel Live were behind Fallon at USD 15 million annual salary each.
The salary information is from a time before the renewal of Fallon's contract with NBC, which happened in 2020. As per the new contract, Fallon will be the host of the show through 2026. However, the financial part of the deal remains undisclosed.
There is, of course, a likelihood that his salary is more than what he reportedly received before the contract extension. This is because, at the time when Fallon succeeded Leno in the job, Daily Mail reported in 2013 that he would be paid USD 12 million, which was USD 3 million less than what Leno was paid back then.
The figure is backed by Forbes' profile on Fallon, which confirms that his earning as of 30 June 2014 was USD 12 million. His profile on Forbes has not been updated since.
In August 2015 — just 18 months after Fallon started hosting The Tonight Show — NBC extended his original contract for an additional three-and-half years till the end of 2021. Variety's information on his salary comes two years into the extended contract, which indicates that the 2015 contract may have led to a rise in Fallon's pay.
According to the 2013 Daily Mail report, his salary at Late Night with Jimmy Fallon was USD 5 million. This means that Fallon's pay more than doubled the moment he left CBS for NBC.
His earnings from movies are not known. Fallon has almost always appeared as himself in whatever movies and TV shows he has been seen in ever since he started with the Late Night franchise. As for his two prominent movies before that, Taxi and Fever Pitch, they could neither do well at the box office nor please critics.
Endorsements by Jimmy Fallon Jimmy Fallon has endorsed several brands in his career, earnings from which have added to his net worth over the years.
He has often appeared in the marketing campaigns of brands such as luxury car maker Mercedes-Benz, American auto giant Ford, beverage corporation PepsiCo, Big Tech behemoth Microsoft, bank holding company Capital One and American telecom major Xfinity.
In late 2021, Fallon appeared in a special Holiday season ad for snacks producer and PepsiCo subsidiary Frito-Lay's "Share More Joy" campaign with his wife, Nancy, and their daughters.
View this post on Instagram
Fallon told PEOPLE that he was sceptical about letting his daughters appear on screen, but Nancy convinced him to turn the concept into a whole family affair.
In September 2014, Fallon appeared in a commercial for Apple iPhone 6 and 6 Plus with singer-songwriter Justin Timberlake. The ad was introduced by Apple CEO Tim Cook at the Apple event in Cupertino. The smartly created commercial does not show its two stars and features only their voices as they play around with the two phones.
Although how much of the endorsements contribute to his net worth is not known, estimates suggest that the A-list stature of Jimmy Fallon would guarantee him a pay that goes into millions.
Fallon has also invested in non-fungible tokens (NFTs). He revealed that he had bought a Bored Ape Yacht Club (BAYC) token during an interview with digital artist Mike Winkelmann aka Beeple, who set the world of NFT rolling with the sale of his artwork Everydays: The First 5,000 Days for USD 69 million in March 2021.
So this just happened. @jimmyfallon reveals to @beeple on the #TheTonightShow that he just bought his first Bored Ape by @BoredApeYC with MoonPay! 🚀👀

Watch below! 😜 pic.twitter.com/oqXEOHMctE

— MoonPay 🟣 (@moonpay) November 11, 2021
According to reports, Fallon probably owns the Bored Ape #599. The NFT features an ape with cream fur, a sea captain's cap, a navy-striped tee and heart sunglasses. He said that he bought his token through the crypto payments solution company Moonpay.
Reports suggest that Fallon may have paid around USD 220,000 to acquire it.
Houses owned by Jimmy Fallon
Similar to any other celebrity, real estate is part of Jimmy Fallon's net worth as well. However, unlike those, for instance, icon and SNL alum Adam Sandler's wealth, whose real estate constitutes luxury properties across the US, Fallon apparently owns only one property.
The Hamptons mansion
The property where Fallon and his family reside is in the village of Sagaponack in the Hamptons, a posh area which is part of the East End of Long Island north of New York City. Sagaponack has easy access to Gibson Beach and Town Line Beach.
The Hamptons is a prominent celebrity address; Gwyneth Paltrow owns a mansion and Rihanna once rented a waterfront home in the area.
Fallon bought the property in 2011. It has a massive main house, measuring 325 square metres, with six bedrooms and 5.5 bathrooms. The property includes two separate cottages, two barns and an apple orchard.
The entire area of the property measures 8,093 square metres. It was originally a farmhouse, which was built in the 1800s.
When the pandemic struck, Fallon, like others, had to remain indoors with his family in their Hamptons residence. It was during this period when he gave his fans a peek into what the house looked like from the inside while filming The Tonight Show.
In one episode, it was revealed that the house has a red-coloured slide to get from one floor to the other. Fallon was seen sitting at a desk beneath the slide in another episode. Over the next few days, fans got to see more of the house.
Viewers saw wooden panelling on the wall in a room designed both as a living space and a games area. The room had a piano alongside a retro counter-style desk and two green armchairs. There is also an exclusive games room, possibly for his kids, where a vintage popcorn machine, a drum kit and a foosball table could be seen. His daughter was seen honing her skills in art at the family's arts-and-crafts workshop in the house.
Fallon also posted pictures of his personal gym and was seen playing on the ground on a trampoline fitted with a basketball hoop within the net.
Gramercy Park
Fallon once owned another property in Gramercy Park, an affluent neighbourhood in central New York City. He first bought an apartment in the building located at 34 Gramercy Park East for around USD 850,000 in 2002, which was very early on in his career. The neighbourhood gets its name from the park which is at its centre. It is one of the two private parks in New York City and is open only to those who reside in the neighbourhood.
With his wife Nancy, he bought four more units in the same building for around USD 5.8 million over the decade. All the units were located between the seventh floor and the top floor of the building. Fallon combined his units across the floors to make a triplex measuring 460 square metres, consisting of at least six bedrooms besides a studio, which came with a skylight, and an office.
The apartment was tastefully redesigned by the Fallons, with every room looking like colourful paintings. The walls of the wet bar in the salon room have custom stained glass. Vintage wallpaper from the 1940s adorned the wood panels on the first-floor lounge area. The dining space was carved into an eat-in kitchen, with magnificent views of Gramercy Park. The Fallons also built two playrooms for their children. The entry to one of the playrooms is hidden behind a bookshelf, which is beneath a custom wooden staircase connecting the floors.
In March 2021, the Fallons listed the property for sale for USD 15 million. In mid-2022, it was revealed that actor Cara Delevingne bought it for USD 10.8 million.
Cars owned by Jimmy Fallon
Fallon loves cars and has been seen enjoying rides with other famous personalities. Back in 2014, he joined Jerry Seinfeld in the latter's personal 1956 Chevy Corvette convertible for a ride that was filmed as part of Seinfeld's TV show Comedians in Cars Getting Coffee.
In August 2022, Fallon accompanied Ford CEO Jim Farley for a visit to the automobile maker's Rouge Electric Vehicle Center in Dearborn, Michigan, to see the all-electric F-150 Lightning pickup truck. In December of the same year, he test-drove the Ford Mustang Supercar with Jim.
Ford F-150 During a paid promotion for Ford F-150 Lightning all-electric truck in May 2021, Fallon said on The Tonight Show that he owns a Ford F-150. During the show, Fallon joked that his F-150 is bigger than his "first studio apartment."
Ford has been producing the F-series of its light-duty trucks since 1948. The F-150 is the most popular version in the series and is currently in its 14th generation, of which the F-150 Lightning is part.
It is not clear if Fallon actually owns an F-150 Lightning or a non-electric F-150. Nevertheless, a six-seater 2023 F-150 starts at USD 33,835 for the base model and can go up to USD 76,775 for the highest model known as F-150 Raptor.
The Raptor model has a third-generation twin-turbo 3.5-litre EcoBoost engine. It can also be fitted with a High-Output 5.2L Supercharged V8 engine.
My favorite Swedish pop group, Frünké, performs "Junk In My Frunk," a song about the @Ford electric #F150Lightning and its Frunk, in partnership with @Ford. pic.twitter.com/dZCBiw92GQ

— Jimmy Fallon (@jimmyfallon) May 31, 2022
The 2023 F-150 Lightning, on the other hand, starts at USD 49,995 for the base model and goes up to a starting price of USD 91,995 for the top version known as F-150 Lightning Platinum. The top model has a range of 482 km on a full charge.
Mini Cooper Convertible Reports suggest that Fallon owns at least two luxury cars. One of them is a Mini Cooper Convertible. He used to drive his white Mini Cooper Convertible in and around Los Angeles, reports state. While a 2007 base model of the car would have cost USD 23,900, the 2024 model starts at USD 35,700 at the base and can begin at USD 44,900 for the higher version known as John Cooper Works.
The latest Mini Cooper Convertible of the John Cooper Works version comes with a TwinPower Turbo, 2.0-litre, inline 4-cylinder direct-injection engine with double VANOS which can take the car from 0-96 km/h in 6.3 seconds.
Land Rover Range Rover Land Rover is one of the world's most famous SUV makers. The cars made by the British automobile giant, which is owned by India's Tata Motors, are seen as symbols of power and luxury combined.
The Range Rover is a marquee by Land Rover and is seen as one of the most famous celebrity cars. A 2023 Range Rover SV — the finest version — has a 3.0-litre 6-cylinder Ingenium petrol engine with a 294 kW motor, delivering a combined power of 404.5 kW. The car has an acceleration of 0-96 km/h at 4.3 seconds, and a top speed of 260 km/h.
Its heightened luxury features include 24-way heated and cooled, hot stone massage electric front seats with Executive Class Comfort Plus rear seats, SV Semi-Aniline leather seats with SV Bespoke leather headlining and Gloss White ceramic controls. The car also has a head-up display among several other technological features.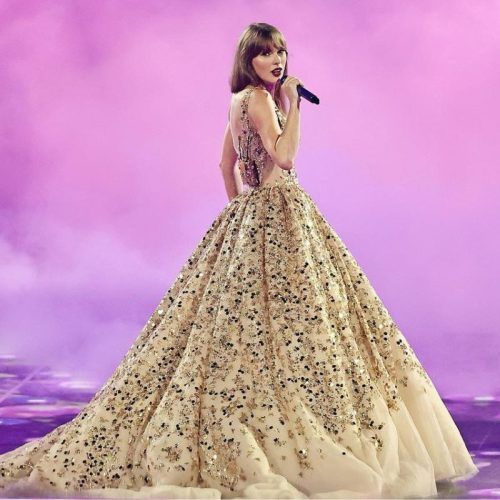 The standard wheelbase model of the car starts at USD 209,000. The long-wheelbase version of the same car has a starting price of USD 234,000.
It is believed that Fallon owns a 2010 model of the Range Rover. Though the exact type that he owns is not clear, a Range Rover from that year will typically have a 5.0-litre V8 engine, packing around 375hp inside the hood.
(Hero and Featured images: Jimmy Fallon/@jimmyfallon/Twitter)
This story first appeared on Prestige Online Malaysia
Frequently Asked Questions (FAQs)
– What is Jimmy Fallon's salary for The Tonight Show?
Jimmy Fallon's annual salary for The Tonight Show was USD 16 million in 2017.
– Is Jimmy Fallon a millionaire?
Yes, Jimmy Fallon is a millionaire.
– What is Jimmy Fallon's net worth in 2023?
Reports suggest that his net worth in 2023 is around USD 60 million.
– Who is richer: Jimmy Kimmel vs. Jimmy Fallon?
Some reports suggest that Jimmy Fallon may be richer by net worth than Jimmy Kimmel since the former has a higher annual salary.
written by.
Manas Sen Gupta
Manas enjoys reading detective fiction and writing about anything that interests him. When not doing either of the two, he checks Instagram for the latest posts by travellers. Winter is his favourite season and he can happily eat a bowl of noodles any time of the day.