Millie Bobby Brown may portray teenage roles, but she is no 'stranger' to the fine luxuries of life, which she has achieved at such a young age. The British actress has a prolific career which adds to her fortune immensely and now, she is on her way to more significant projects. From her road to stardom to career highlights, brand endorsements and a much-talked-about engagement — here's everything about Brown — net worth, expensive assets and much more.
Celebrity Net Worth states Brown's net worth to be USD 14 million as of May 2023. She is the proud owner of a beauty brand, has a slew of luxury brand deals, has appeared on Time's list of the world's 100 Most Influential People and has even been appointed the youngest UNICEF Goodwill Ambassador. It is no easy feat to achieve all this by the age of 19, and hence she is an idol for many young adults.
In April 2023, she grabbed headlines by announcing her engagement on Instagram with her boyfriend of nearly three years, actor Jake Bongiovi. He is the son of legendary singer Jon Bon Jovi. The popular lovebirds of the entertainment industry have often been spotted together at events and award programmes. Brown is one of the most promising stars of Tinseltown and a self-made millionaire in her teens. If you are wondering what contributes to her net worth and how she spends her dollars, keep scrolling.
What makes up Millie Bobby Brown's net worth and other interesting things to know about her
The Stranger Things saga Brown's character in Stranger Things (2016-2022) might be named Eleven, but her performance shows a strong maturity which surpasses her age. She received overwhelming praise from all over the world and the show became one of the most-watched series on Netflix. Stranger Things season 4, released in May 2022, garnered 1.35 billion viewing hours within the first 28 days of release, and season 3, released in 2019, received 582.1 million viewing hours.
According to Deadline, Brown earned around USD 30,000 per episode for the first two seasons. However, the figures saw a big jump — between USD 2,00,000 and USD 250,000 per episode — in the third season. However, the exact amount might be a little high for Brown, considering Eleven became her breakout role. Although official figures may not be known, she is estimated to have pocketed USD 3,00,000 per episode. This number may go up with the release of the fifth and final season, expected to release either late this year or in 2024.
She received two acting Primetime Emmy and two SAG nominations in 2017 and 2018 for her role as Eleven. The show won a SAG award for Outstanding Performance by an Ensemble in a Drama Series in 2017.
Such is its success that Stranger Things has given rise to several spin-off shows and an animated series is expected to release in 2024. There is also a stage play, titled Stranger Things: The First Shadow, by Stephen Daldry, based on this Netflix biggie.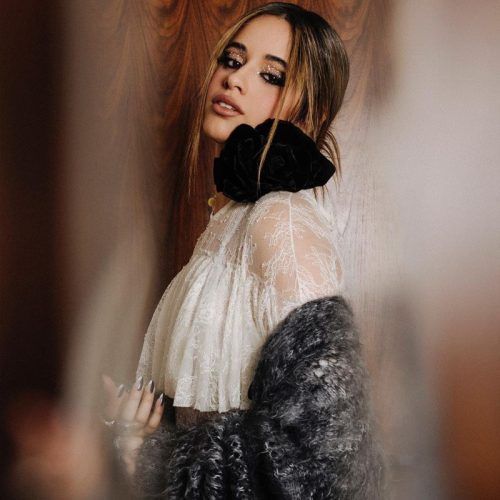 Millie Bobby Brown's Enola Holmes — another success story From an enviable TV career, Brown carved her way to the big screen both as an actor and producer in the film adaptation of Enola Holmes. She starred as the titular character who is the sister of Sherlock Holmes, in two movies — Enola Holmes (2020) and its 2022 sequel.
According to L'Officiel USA, she pocketed USD 6.1 million for the first film and was paid USD 10 million for the sequel. She is estimated to have earned a hefty amount as a producer as well. Such an impressive resume justifies Brown's net worth and she is just getting started.
Other films and appearances Brown made her acting debut as a child actor at the age of nine in ABC's Once Upon a Time in Wonderland (2013) as young Alice. She followed it up the next year with the lead role of Madison O'Donnell in the BBC America series, Intruders. She also appeared as a guest star in several popular TV series such as Modern Family, Grey's Anatomy and NCIS. Although it is not known precisely how much Brown made from these endeavours, her net worth saw a major boost with her stellar performances in Stranger Things and the Enola Holmes movies.
The actor made her feature film debut in 2019 with the lead role in Godzilla: King of the Monsters for which she reportedly earned USD 1 million. Brown returned as Madison for the sequel Godzilla vs. Kong (2021) which became the highest-grossing film during the COVID-19 period. Hence, it can be deduced that she took home a big slice of the pie.
Among her upcoming projects, Electric State is slated to roll out in 2024, while several others await confirmed release dates.
Millie Bobby Brown's brand endorsements Brown has made a considerable offscreen presence with numerous luxury brand deals. She has a strong Instagram game with over 63.5 million followers and her page is testimony to the fact that many reputed brands often rope her in for endorsements.
In 2023, the actress inked a partnership deal with water brand Essentia. Prior to this, she was named a Louis Vuitton brand ambassador and the French maison launched their spring/summer 2022 eyewear range with her. In 2022, Brown also appeared in Citigroup commercials and joined a Samsung campaign as well.
In 2017, she became the face of Calvin Klein's 'By Appointment' campaign and signed up with IMG Models. The following year, Brown became a campaign face for the clothing brand Moncler. In 2018, she also teamed up with EA Games on The Sims 4 to spread positivity and inspire gamers to be nice to other sims and collect rewards. The actor teamed up with Vogue eyewear and Converse to launch their collections as well as became a brand ambassador of Pandora Jewels in 2019. Such endorsement deals contribute heavily to Brown's soaring net worth.
Millie Bobby Brown owns a beauty brand Even after achieving all this before completing her teens, Brown is in no mood to take a break. She became an entrepreneur at the age of 15 and launched her own cosmetics line, Florence By Mills, in 2019 in partnership with brand incubator Beach House Group.
The brand, a staple at Ulta Beauty, targets the youth market and sells vegan skincare and makeup products at affordable prices.
While the revenue figures are not available, it is safe to assume that it adds a handsome amount to Brown's net worth as she and her family acquired a majority stake in the company in 2020. The brand was ranked no. 1 on Cosmetify's 2022 Index, which lists beauty brands as per their social media engagements. It surpassed the likes of Rihana's Fenty Beauty, Glossier, Estee Lauder and The Body Shop.
Buy Florence By Mills Mirror Magic Illuminating Body Moisturizer
Buy Florence By Mills Get Glossed Lip Gloss
Buy Florence By Mills UBU Eyeshadow
Millie Bobby Brown owns several lavish assets
The Stranger Things star owns some astoundingly expensive assets, and with the kind of net worth she has amassed, this isn't hard to believe. According to South China Morning Post, she holds a stunning car portfolio which includes a Mercedes-Benz V-Class Marco Polo worth USD 70,000 and a Mini Cooper worth USD 27,000. Reportedly, she also owns a Cadillac Escalade which costs nearly USD 1,00,000. Brown is often seen arriving in such classy rides to award nights and events.
The young actress shuttles between London and Atlanta, Georgia, and her swanky mansions are extremely beautiful properties. While their values are not publicly known, it is estimated that the Georgia house stands close to USD 1 million. Although a proper home tour is awaited, fans have already gotten glimpses of the abodes via Brown's incessant Instagram posts.
She enjoys spending her bills on designer bags and accessories too. More often than once, whenever she is seen stepping out for some event, Brown matches her outfit with luxury bags and purses such as a Gucci small GG bag with web and butterfly, worth USD 1,145, a sheepskin Louis Vuitton handbag worth USD 2,700, and a cult By Far micro bag worth USD 505.
Apart from these accessories, Brown has flaunted a luxury pyjama set from Justin Bieber's Drew House and Sleeper's Crepe de Chine Pyjama set that costs USD 320, mentions SCMP.
Vacations form an integral part of Brown's Instagram feed and the actor shares regular updates from her travels for fans. From beaches to ranches and everything in between, she enjoys it everywhere.
The actor has a philanthropic arm and has helped raise USD 40,000 for the Olivia Hope Foundation. She has donated nearly USD 20,000 for the betterment of the UK's frontline workers who worked tirelessly during the pandemic. The youngest person to be a UNICEF Goodwill Ambassador, she donates to The Screen Actors Guild Foundation, The LIV Foundation and The Entertainment Industry Foundation too.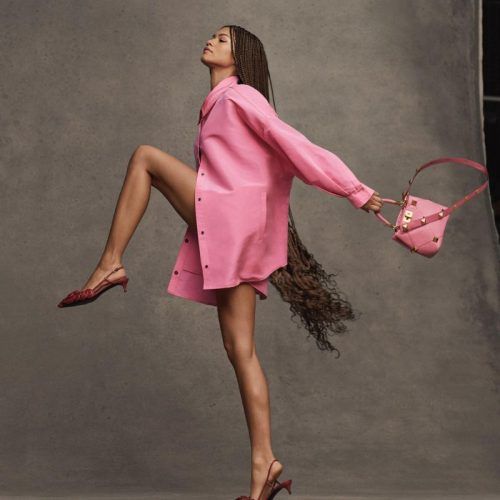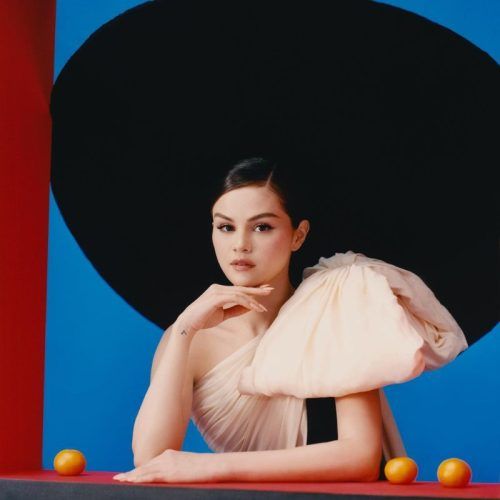 (Hero and featured image credit: Millie Bobby Brown/Instagram)
This story first appeared on Prestige Online Malaysia
Frequently Asked Questions (FAQs)
Question: How old is Millie Bobby Brown?
Answer: Born on 19 February 2004, Millie Bobby Brown is 19 years old as of May 2023.
Question: Is Millie Bobby Brown a self-made millionaire?
Answer: With a prolific acting career and high-end brand deals, Millie Bobby Brown has amassed a net worth of USD 14 million, as per 'Celebrity Net Worth.'
Question: How is Millie Bobby Brown so successful?
Answer: Having started her career at a very young age, Millie Bobby Brown has starred in various shows and series which were largely successful. However, it was her breakout role as Eleven in the hit Netflix series 'Stranger Things' and her portrayal of the titular character in the 'Enola Holmes' films which catapulted her to stardom. Plus, a number of high-end brand deals and her own beauty line, Florence By Mills, have added to her fortune.
written by.
Trinetra Paul
Trinetra is an ardent foodie and bibliophile who writes about films, travel, food and lifestyle. As a writer and literature student, slam poetry and storytelling are her go to jam. When not working, Trinetra is busy looking for her next place to visit or binge-watching Instagram videos for travel inspiration.