Money is a commodity, accepted by general consent as a medium of economic exchange. Money is often used to measure success, and it can buy you the freedom to do what you want to do. It is a source of pride and self-esteem. With the help of money our basic needs of food, shelter clothing and healthcare are looked after. Money provides for our loved ones and ensures their well-being, giving us and our loved ones a sense of security, and to a large extent – peace of mind. April 2023 money horoscope will help you prepare and plan for the expenses to be incurred during the month. Different planets and houses are responsible for gains, and losses. When the transit activates the aforesaid house, or planets your wealth increases or dwindles likewise.
The main houses for wealth and money are the 2nd house and the 11th house and the significator of these houses is Jupiter, therefore this planet becomes important from the prospect of wealth. Jupiter is changing house from Pisces to its own house to fiery Aries, a friend's house, on 22 April and will combust from 28 March to 27 April. This combustion of the money-giving planet may cause certain upheavals in finances for many zodiacs. To add more woes Jupiter will be in the axis of the nodes (Rahu and Ketu). Mercury the significator of currency will go retrograde on 21 April, in Aries and combust on 23 April – another negative factor for finances for some zodiac signs.
Sun is the source of all wealth. It will get eclipsed on 20 April which can also cause fluctuations in the fortunes of many zodiacs. Venus the significator of luxury is going to be in Taurus its own house where it is comfortable and this will be a saviour for some zodiacs when it comes to finances. Besides the main significators, all planets are capable of giving wealth depending on their placement, transit and the running planetary period. Read on to know your money horoscope for April 2023.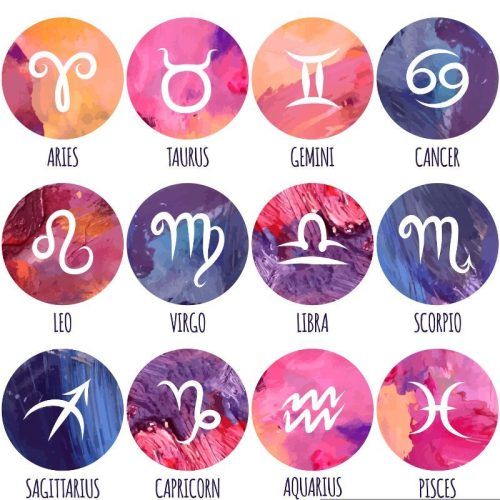 April 2023: Money horoscope for all the zodiac signs
(Hero image credits: Pexels/Cottonbro Studio)
This story first appeared in Lifestyle Asia India
Jump To / Table of Contents Financially, this month will bring a lot of ups and downs, with the eclipse occurring in Aries and combust Jupiter transiting in this zodiac sign. Expect some unwanted expenses, and losses. The beginning of the month might bring monetary gains. The natives of this zodiac need to prepare for the month's end. The advice is to be stringent with your money. Try not to make any investments and avoid taking loans.
02
Taurus Money Horoscope Your investments will yield rich dividends, and the inflow of money will be good towards the beginning of this month. Budget your finances well, and save money as the end of the month might not be so lucrative and you might face some setbacks. Try not to do any major expenses.
03
Gemini Money Horoscope Gemini natives may experience an increase in income. New opportunities will come your way to earn money, so make hay while the sun shines. Try to pay off all debts and loans. If you are planning to expand your business, this is not the best time. Any job change should be deferred. Towards the month's end, there may be some unexpected expenses or financial setbacks.
04
Cancer Money Horoscope Focus on budgeting and conserving your money and saving maximum. This is not a good time to take risks or make impulsive decisions. For natives of this sun sign, after 15 April, things might look up a bit, expect some positive developments, but follow the conventional way of thorough research and take guidance before investing. You need to be very careful with money. Money horoscope for Leo natives shows an increase in income. New opportunities to earn money, will come your way, so make the best of them. Towards the end of the month, there may be some unexpected expenses or financial setbacks. Do not take unnecessary risks and curb your indulgent nature, save for the rainy day. Virgo natives may experience difficulties with handling and managing their finances. As per the Virgo monthly finance horoscope, this is not a good time to take impulsive decisions with your money. Be cautious with your money, and wait for a better time to make any kind of investment. Towards the end of the month, some positive developments are likely to boost up your finances. Wait for the right opportunity. The money horoscope for Librans shows an increase in finances, income, or a new opportunity to earn more money. If you are considering making any major investments, do it before 15 April, with proper research and consultation. Towards the end of the month, there may be some unexpected expenses.
08
Scorpio Money Horoscope For Scorpio natives, the second fortnight might be challenging in terms of money. This is not a good time to take risks or make major financial decisions. Budgeting, saving and carefully planning your expenses is the advice for natives of this zodiac sun sign. Try not to take any major decisions involving money and finance.
09
Sagittarius Money Horoscope For this Sun sign, April is a month to consolidate and accumulate money. Some ups and downs are expected after 15 April. Stay calm and tackle any eventuality with patience. This might be a short-term crisis as lady luck is on the way to bless you with financial favours.
10
Capricorn Money Horoscope April is a good month financially for natives of the Capricorn Sun sign, but with so many unfavourable transits it is advised to take it easy this month. Do not take any major investment decisions. Use this time constructively for future planning, and budgeting. Do not lend any money as it will not be returned.
11
Aquarius Money Horoscope This is not a good time for any financial risk and investment. Carefully plan and budget your expenses. Use this time constructively to strategise your work and work towards financial stability. Avoid any change in job or nature of work. If you plan to travel this month for business, try to postpone it for a couple of months. The travel might be fruitless.
12
Pisces Money Horoscope The money horoscope for the Pisces sun sign will be average this month. Any important financial decision you are slated to take should be taken before the fifteenth of the month. Try to save money for the end of the month. You might undergo some losses and financial setbacks. Be careful of thefts. Try not to make any investments this month.