The money horoscope for 2023 will help you prepare and plan for the expenses that will be incurred during this year. If one has a basic idea of monetary gains, debts, crises, expenses, and abundance relating to money, one can plan the finances well in advance. You can stay alert if your financial situation for 2023 isn't quite promising and on the other hand, you may invest, spend and splurge if the stars foretell otherwise. Let's check what your financial horoscope will look like in 2023.
Money can be earned or accumulated through jobs, increments, profit in business, inheritance, gifts, rentals, prizes, or lottery and can be lost or spent by loss of job, health-related expenses, thefts, losses in business, celebrations, ceremonies, and fulfilling of family responsibilities. Different planets and houses are responsible for gains, and losses. When the transit activates, your wealth increases or dwindles according to the position of the planets.
The placement of planets in your horoscope, the running planetary period, and the transit can give you a fair idea about your finances. Jupiter is considered to be the main indicator of wealth, property, luck, and fortune and this planet is changing house in April 2023. Hence a lot of people will experience a shift in their resources.
This year will be very crucial as besides Jupiter, three major planetary shifts are taking place. Saturn will transit to Aquarius on 17 January, Rahu to Pisces on 30 October, and Ketu to Virgo on the same day. These planets might bring major changes in your financial situation.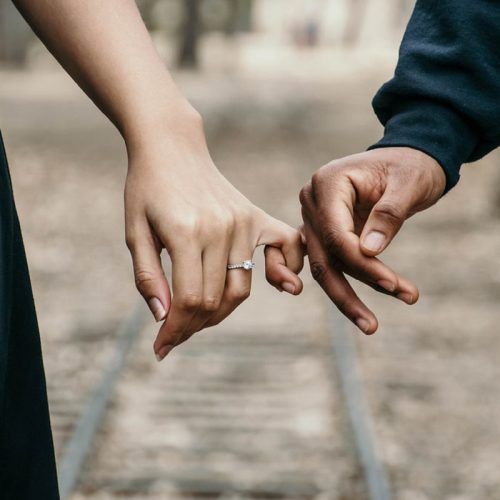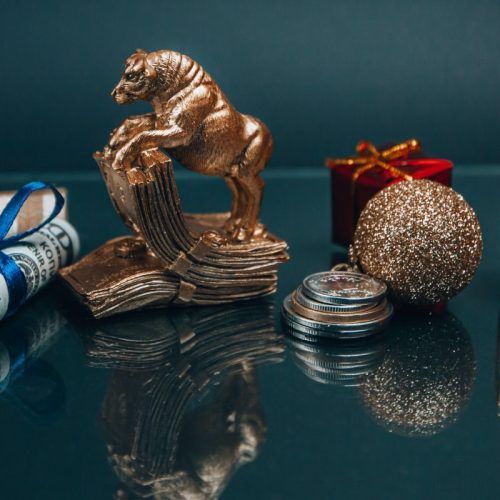 Money horoscope 2023 for all zodiac signs
(Main and feature image credits: Courtesy Pexels)
This story first appeared in Lifestyle Asia India
Jump To / Table of Contents The year 2023, brings some ups and down on the financial front in the first quarter. You are advised not to take any big decisions related to finances and try to maintain a balance in your expenses. Do not make any investments and try to conserve your resources for the rainy day. After April, when Jupiter moves into your first house things will brighten up. Income will be good but avoid unnecessary expenses. Saturn's transit in your eleventh house will give you big gains but the advice is to spend cautiously. The last quarter could be financially challenging for Arians.
02
Taurus money horoscope This year could start well financially for the natives of the Taurus zodiac sign. Till April 2023, it will be a favourable time. In the second quarter, your expenses are likely to go up and you would need to control your expenditure. You should save up when the going is good as the profits are likely to diminish. Manage your expenses well from the start of the year and spend wisely. The third quarter will see a rise in income but again at the yearend, you might see some losses. Do not take any major financial decisions after April.
03
Gemini money horoscope Rahu's presence in the 11th house indicates that there will be a rise in income since the beginning of the year, which means your financial horoscope for 2023 will remain favourable. Financial status will improve but so will the expenses. The sun's transit to Capricorn might not be favourable financially and you may end up spending money on unnecessary things. The third quarter, i.e., from July to August, seems favourable as there is a possibility of getting a profit. Financial conditions will remain stable. The last quarter will get you success and financial benefits. Gemini natives may find some new sources of income.
04
Cancer money horoscope Stars foretell good money horoscope in 2023 for cancer sun sign people. Your financial status will improve. You will get success, and your income will also increase. Your financial status will improve considerably. You are advised against investing in anything. There is a chance of some financial loss in the second quarter. In August, when the Sun will transit in your 2nd house, then there will be chances of an increase in your savings. Your investments from the past will yield good returns. Your expenses will soar in the months of November and December but so will your income. For the natives of the Leo zodiac sign, the year 2023 will be favourable financially. At the beginning of the year, you will enjoy good finances. Your income and profits will increase manifold. The second quarter too will be a great period financially. You might face certain challenges because of Rahu's transit in Pisces in October. It will be in your 8th house in November and December. There are chances of financial losses, so be alert and cautious. Do not loan any money as it will not come back. Virgo natives should exercise extreme caution this year. Planets will be in advantageous positions in the first quarter of the year, but you may later experience financial difficulties. Any significant financial decision you want to take or investment you want to make can be done in the first quarter. Any urge to invest should be withheld until October. According to your financial horoscope, things will start to look better in November. For those born under the sign of Libra, this year will be quite beneficial. There is a possibility that your income may rise considerably. The Finance horoscope 2023 reveals that your financial situation will be excellent till April 2023. You are advised to exercise caution in the month of October since your expenditure might skyrocket. The final month of the year will be appropriate for you to make any significant financial decisions.
08
Scorpio money horoscope According to the Finance horoscope 2023, Scorpio natives will have to work really hard to keep their finances in check this year because there is a chance that money might move quite swiftly. Your income will rise, but you'll also see an increase in expenses throughout the course of the year. Some unavoidable medical expenses are also indicated. Avoid foreign travel till October; it could just result in money loss. The months of November and December will provide some relief.
09
Sagittarius money horoscope This year will be prosperous for those born under the sign of Sagittarius. Your financial situation will be excellent because of the strategic position of the planets. You are likely to spend a lot of money on luxury items. Income will also increase considerably but try to avoid overindulgence. You will be getting great opportunities to increase your savings. However, you are advised to exercise caution from April till the beginning of September. In the last quarter, lady luck will be on your side, and your finances will improve considerably.
10
Capricorn money horoscope Financial ups and downs are likely to happen for Capricorns this year. You will be spending a lot on the health of an elderly in the early part of the year. As the year progresses, you will be able to increase your savings and investments considerably. Although there will be a lot of expenses, there will be no shortage of money as such. There will be an increase in income and there'll be multiple gains; you are likely to buy a property of your choice.  
11
Aquarius money horoscope The financial situation of Aquarius natives will be a mixed bag. You might experience fluctuating finances, particularly at the beginning of the year. January will be a very expensive month. However, you will get success in trading and shares. You will get the opportunity to invest in a variety of savings, and your assets will increase. The months of June and July will be excellent for your financial status. Your earning capacity will go up; make the best of this transit. The advice is to invest with intelligence and caution.
12
Pisces money horoscope The money Horoscope for 2023 for Pisces natives looks good. There'll be lots of cash inflow with a matching outflow as well. January will be a blessing as there'll be gains galore, but the expenses will increase. Handle your finances responsibly and keep your costs under control from the end of April to August. The last quarter will be quite good. A lot of money will be spent on travel.
Frequently Asked Questions (FAQs)
Question: Which zodiac has money luck in 2023?
Answer: Taurus, Gemini, Cancer, Leo, Libra, Sagittarius, and Pisces will be financially lucky in 2023.
Question: Will 2023 bring money luck to Leo?
Answer: The Leo sun sign will enjoy good financial success in 2023.