South Korean actress Song Hye-kyo is not just known for her role as the vicious Moon Dong-eun in the Netflix television series The Glory Part 2, but the model-turned-actress has created her own fan base through various brand endorsement deals and her sense of fashion as well. Such a successful career adds significantly to Song Hye-kyo's net worth. But how does she spend her wealth and what are some of the most expensive things she owns? We find out.
Right from her small-screen debut in 1996, Song has essayed many memorable characters whose impeccable on-screen portrayals have contributed to the worldwide Korean wave. Song, however, has been in the news for other reasons as well. The high-profile divorce from Korean actor Song Joong-ki brought a sudden end to their whirlwind romance in 2019. Despite that, her grace, poise, style and acting prowess continue to make her rank among the top-tier Korean stars.
With noted leading roles in successful K-dramas to her credit, such as Full House (2004), Encounter (2018-2019) and Descendants of the Sun (2016), Song Hye-kyo shines brightly under the spotlight.
All the details about Song Hye-kyo: Net worth, career and expensive things she owns
Song Hye-kyo's net worth In 2021, a South China Morning Post article mentioned her estimated wealth to be around USD 31 million. But according to Celebrity Net Worth, Song Hye-kyo's net worth is estimated at USD 20 million (as of April 2023), and with the massive success of the second part of The Glory, her net worth is expected to see upward growth.
A highly accomplished performer, Song is a leading name on the highest-paid Korean actress list along with prominent actors such as Lee Young-ae, Jun Ji-hyun, Hyun Bin and Kim Tae-hee. She draws the major portion of her wealth pie from Korean dramas, closely followed by a slew of luxury brand endorsements and modelling assignments.
An influential name in the Korean industry, Song took the seventh spot on the 2017 Forbes Korea list of 40 Power Celebrities and took the sixth spot the following year. In 2022, however, she ranked 29th on the list.
As per reports, her estimated annual salary in 2023 is expected to be over USD 3 million (HKD 23.5 million).
Career and filmography Song Hye-kyu's The Glory Part 2 was released on 10 March 2023, and with an IMDb rating of 8.1, it soon caught the attention of a global audience. In the series, the South Korean actress plays the sinister Moon Dong-eun who mercilessly gets back at her high school bullies. For the first season, Song reportedly made more than KRW 200 million (over USD 151,745 or approx. HKD 1.1 million) per episode.
Song's journey began in 1996 when she won the SunKyung Smart Model Contest at the age of 14 and appeared in a modelling assignment for a school uniform brand. This landed her first acting job in a small role in the drama series First Love in the same year.
Her big break came in 2000, with the hit KBS drama Autumn in My Heart. She played Choi Eun-seo, a telephone receptionist, and the character acted as a catalyst to promote the Korean wave across the globe.
Song's popularity continued to soar with All In (2003), and she became one of the most popular faces in South Korea. The following year, she starred in Full House as Han Jo-eun opposite Lee Yeong-Jae (Jung Ji-hoon, better known as Rain). The characters are seen in a love-hate relationship and her impressive acting skills prove Song's mettle as an actor. Post Full House, she took a sabbatical and returned to the screen with My Girl and I (2005) and Hwang Jin Yi (2007), both of which helped her break out of the mould of playing a damsel in distress.
Over the years, she has established herself as a leading Asian actress and dominated the quintessential romantic genre with titles like The World That They Live In (2008), also known as Worlds Within, and Love for Sale which is the last chapter in Camellia (2010).
The star actress has played brilliant characters in other genres as well. In 2013, Song appeared in a supporting role in The Grandmaster. The film was a tribute from acclaimed director Wong Kar-wai to Bruce Lee's Kung Fu master Ip Man. After this, she appeared in That Winter, The Wind Blows (2013), the hit remake of the Japanese drama Ai NanteIraneYo, Natsu (I Don't Need Love, Summer). So brilliant was her performance that she received the Daesang — the biggest television award in South Korea — at the 2nd APAN Star Awards.
In 2016, one of the biggest hits of the Korean drama industry, Descendants of The Sun, was released and Song Hye-kyo became a megastar. The series also starred Song Joong-ki, who she later married. The two were called the Song-Song couple and received the Daesang award together in the same year. In 2021, Song starred in Now, We Are Breaking Up, a popular K-drama about the fashion industry. In the series, she portrays Ha Young-eun, a practical manager of a fashion design team, while Jang Ki-yong plays the character Yoon Jae-kook, a prolific photographer and her love interest. Although the series marked her return to the sets after two years since Encounter, she earned KRW 200 million or SGD 230,000 (approx. USD 151, 745/HKD 1.1 million at the time of writing) per episode at the time. This makes a total of SGD 3.67 million (over USD 2.75 million/HKD 21.6 million) for 16 episodes.
Hence, it is evident that Song Hye-kyo derives a considerably high figure from her acting assignments, adding immensely to her net worth.
Some of her other excellent performances include My Brilliant Life (2014), The Queens (2015) and the American-Indie film Make Yourself At Home (2008).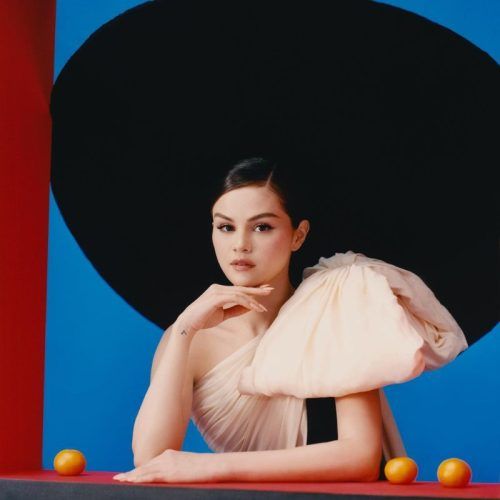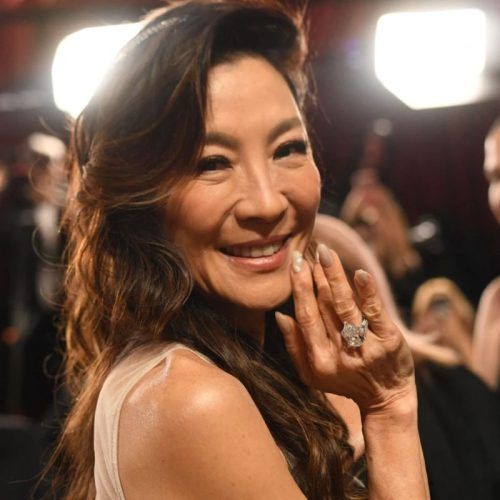 Luxury brand endorsements Song Hye-kyo has made a mark in the high fashion industry through various luxury brand endorsements. In 2021, she became the first Korean brand ambassador of the Italian fashion house Fendi and has been seen sporting classic items, including a Fendi baguette, Fendi ISeeU totes, mini skirts, shirts and jackets.
Before this, the actress became the Asia-Pacific brand ambassador of the luxury heritage jewellery house Chaumet in 2018. Since then, she has flaunted stunning pieces from the label at several high-profile events and has graced Chaumet events like the végétal exhibition in Paris. In one such instance, she looked regal wearing Ondes et Merveilles de Chaumet 'Gulfstream' necklace and earrings, which are made of white gold, emerald and sapphire gemstones (pictured, left).
Besides these, Song has worn several homegrown labels as well. She is often seen in tweed silhouettes and casual business wear from the Korean brand Michaa and flowy gowns and skirts from Avouavou. In fact, the all-black outfit she wears with the Chaumet Gulfstream jewellery set is also by Avouavou.
In 2022, this global fashion icon reportedly charged around USD 760,000 (HKD 5.9 million) and USD 460,000 (HKD 3.6 million) for product endorsements and sponsored Instagram posts. And, with a following of over 15.4 million (as of 4 April 2023), this comes as no surprise. As a face of Bottega Veneta, Song also appeared in the brand's spring-summer fashion film titled La Donna Che Amiamo or The Woman We Love.
While it is difficult to quote a figure, it is safe to say that Song earns quite handsomely from these brand partnerships.
Additionally, she has partnered with Korean beauty brand Sulwhasoo as well as sported apparel from Sporty & Rich and shoes from Suecomma Bonnie. Song has appeared in LG, Hyundai and SK Telecom ad campaigns, too.
Expensive things owned by Song Hye-kyo: Real estate, luxury watches and dog breed Song Hye-kyo seems to have a penchant for lavish properties and she doesn't shy away from splurging a few million from her net worth on real estate.
According to The Times of India (TOI) report, the renowned Korean bought a property for KRW 19.5 billion (approx. USD 17.5 million/HKD 116 million) in 2021. As per the report, Song's purchase is a seven-year-old property, built in 2014, with three upper floors and basements and both the interior and exterior are superbly done. It is located near the hill in Hannam-dong, Yongsangu area of Seoul, South Korea.
She was also known to have properties in Gangnam's posh Samseong area, which were sold in 2020 as per TOI. According to reports, two of them were worth USD 7.2 million (HKD 56.4 million) and USD 2.5 million (HKD 19.6 million).
Song also owns a stunning apartment in New York, which costs around USD 1.8 million (HKD 14.1 million), according to TOI. As per other media, Song Hye-kyo owned an apartment in Central Park, which reportedly cost USD 7.6 million (HKD 59.6 million) and was sold in 2018.
View this post on Instagram
The actress is also a proud pet parent and has two of the cutest white furballs. The fluffy snowballs are named Ruby and Ogu and are expensive Bichon Frise dogs. Stars in their own rights, both have their fan following and are often seen accompanying Song to work.
The actress seems to own some of the costliest wristwatches from the house of Chaumet, which she has worn on several occasions. While the Hortensia and Liens Lumière watches have been spotted on her wrist in Encounter, the Bolero watch was seen during events and personal trips.
Personal life Born on 22 November 1981, Song Hye-kyo wanted to become a skater since her elementary school days but gave it up in the eighth grade and embarked on what would become an illustrious acting career.
In 2003, she started dating her All In co-star Lee Byung-hun, but they broke up a year later. In 2008, Song's and Hyun Bin's agencies confirmed that they were in a relationship. After three years, the two parted ways.
In 2017, the actress wedded Song Joong-ki, and they announced the news through their respective agencies. The Song-Song couple married in a private ceremony in Seoul, in the presence of their closest family and friends. However, they called it quits nearly two years later in 2019 because of differences in personalities.
In recent news, four years after his divorce, the Vincenzo actor is married to Katy Louise Saunders, and the couple is expecting their first child.
Hero and feature image: Courtesy Song hyekeo/@kyo1122/Instagram
This story first appeared in Prestige Singapore
Frequently Asked Questions (FAQs)
Question: Who is the richest Korean artist?
Answer: Some of the richest Korean actors include Kim Soo-hyun, So Ji-sub, Lee Young-ae, Choi Ji-woo, Hyun Bin and Lee Min-ho.
Question: How much does Song Hye-kyo make?
Answer: According to 'Celebrity Net Worth,' Korean actress Song Hye-kyo has a net worth of around USD 20 million (HKD 157 million), as of 4 April 2023.
Question: How much is Jin Ju-hyun worth?
Answer: According to 'Celebrity Net Worth,' Korean actress Jin Ju-hyun has a net worth of USD 6 million (HKD 47 million).
Question: Who is Song Hye-kyo?
Answer: Song Hye-kyo is an acclaimed Korean actress who is known for roles in popular dramas such as 'Autumn In My Heart', 'Descendants of The Sun' and 'The Glory'.
written by.
Trinetra Paul
Trinetra is an ardent foodie and bibliophile who writes about films, travel, food and lifestyle. As a writer and literature student, slam poetry and storytelling are her go to jam. When not working, Trinetra is busy looking for her next place to visit or binge-watching Instagram videos for travel inspiration.