Manga comics are graphic novels which are originally published in Japan. These comics have intricate visual panels that include speech bubbles and are read from right to left — different from reading books or comics in English. Chapter-by-chapter releases of these manga comics are generally made available through a manga magazine service on a monthly or weekly basis. And if a series is well-received by the audience, then its prominent chapters are compiled to form tankobon volumes.
Manga books fall on a spectrum of age suitability, depending on the various genres. Among the various manga comics subgenres is shonen, which focuses on action, friendship, adventure and coming-of-age themes, and is aimed towards teen boys. Meanwhile, Shojo focuses on coming-of-age, romance and drama and is aimed towards teenage girls. Targeting adult men, Seinen is based on action, violence and adult themes. Josei is centred on sex, romance and drama and is directed at an adult audience. Kodomomuke, on the other hand, is aimed at young kids and is centred on adorable, moralistic and entertaining themes.
Having said that, there is no restriction prohibiting adult men from reading shojo series or teen girls from enjoying seinen series — it depends on individual preferences. Like Hiromu Arakawa's Fullmetal Alchemist, most manga series span gender and ages to cater to larger audiences. Manga comics can also contradict the rules of their genre like The Promised Neverland by Kaiu Shirai has a female heroine despite technically being a shonen manga.
With such a wide range of manga comics, it can be difficult to choose which one could fit your bookshelf. So, here is a list of some best manga comics. Additionally, you can buy these comic books at manga stores or online websites.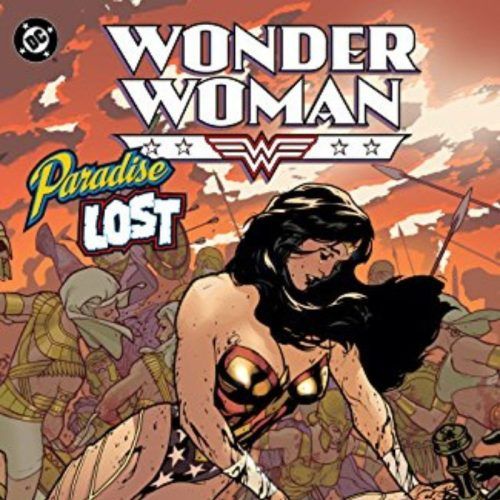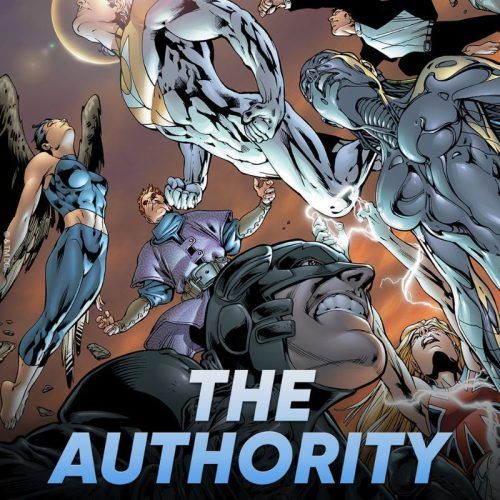 Here are some of the best manga comics of all time to read
This story first appeared in Lifestyle Asia India
Jump To / Table of Contents Hiromu Arakawa's Fullmetal Alchemist is a well-known dark fantasy and is published in Monthly Shonen Gangan. The main characters Alphonse and Edward Elric — the two brothers — try to attempt alchemy to resuscitate their mother but fail miserably. During the process, Alphonse loses his whole body and Edward, an arm and a leg.
The manga comic takes readers through each one of the Elric brothers' failures and triumphs in their journey to revive themselves, which are gracefully woven in to treat readers with plausible storylines in a fantasy backdrop.
The series won the 49th Shogakukan Manga Award for the shonen demographic in 2004. In 2011, Hiromu Arakawa won the 15th Tezuka Osamu Cultural Prize for the series in the category of New Artist Prize. According to Nielsen Bookscan, the series was one of Square Enix's most popular books as of 2015, with over 64 million copies sold worldwide.
(Image: Courtesy of Fullmetal Alchemist/ Amazon) The supernatural manga by Tite Kubo is an iconic shonen series centred on the heroics of Ichigo Kurosaki, a young man who is blessed with the ability to see spirits. Ichigo, while rescuing his family, unintentionally acquires the powers of the Soul Reaper Rukia Kuchiki and takes over her responsibilities while she recovers. Since that incident, Ichigo had to battle the terrible hollow spirits that prey on people.
As of 2022, Bleach was one of the 20 best-selling manga series with over 130 million copies sold globally. The 50th Shogakukan Manga Award in the shonen demographic category was won by the series.
Bleach has also been adapted into other media, including four feature-length films, a number of spin-off light novels, a musical, databooks, video games and a 2004 television anime series.
(Image: Courtesy of Bleach/Amazon) Kentarou Miura's Berserk is a masterfully crafted horror manga that is mostly propelled by the interactions of its protagonist Guts, the Black Swordsman. The central theme of Berserk is retribution, which helps to create an engaging story in which the distinctions between the hero and the villain are essentially insubstantial.
At the sixth Tezuka Osamu Cultural Prize, Berserk won the Award for Excellence in 2002 with over 50 million copies of the series having been printed worldwide.
(Image: Courtesy of Berserk/Amazon) Vinland Saga, a seinen series by Makoto Yukimura, is widely regarded as having elevated the benchmark for the genre with vengeance playing a significant role.
At its core, the son of one of the greatest Viking warriors, Thorfinn vows to exact revenge on the mercenary leader Askeladd for killing his father in battle. To challenge Askeladd to combat, Thorfinn joins the former's party. However, he soon finds himself embroiled in a conflict over the English throne.
Vinland Saga won the 36th Kodansha Manga Award for Best General Manga and the 13th Japan Media Arts Award Grand Prize in the manga division.
(Image: Courtesy of Vinland Saga/Amazon)
05
Jojo's Bizarre Adventure Written by Hirohiko Araki, Jojo's Bizarre Adventure is a tale of the Joestar family's conflicts with strange foes. The conflict between Jonathan Joestar and the vampire Dio Brando sets things in motion in this story. It carries through into nearly every second generation of the Joestars.
One of the most popular manga series in history, JoJo's Bizarre Adventure has sold more than 100 million copies.
On 26 October 2006, Namco Bandai Games Inc. launched a beat'em up video game based on the series in Japan.
(Image: Courtesy of Jojo's Bizarre Adventure/Amazon) Eiichiro Oda's shonen manga One Piece is a series, which is published in Weekly Shonen Jump. The primary story of the series revolves around a man Gold Roger. Also known to be a Pirate King, he reveals the existence of a treasure One Piece just before his death. This leads to the beginning of the Great Age of Pirates.
As of 2022, there were more than 500 million copies of One Piece in print, making it the most popular manga series ever. With 4.05 million copies printed in 2012, volume 67 of the series presently holds the Japanese record for the greatest first print run of any manga.
The manga set a Guinness World Record in 2015 for the most copies issued for the same comic book series by a single author after winning the 41st Japan Cartoonist Awards in 2012.
(Image: Courtesy of One Piece/Amazon) Yoshihiro Togashi's Hunter X Hunter is a shonen manga series publishing in Weekly Shonen Jump. The manga comic story follows Gon Freecs who departs from Whale Island to appear for the Hunter Exams and eventually track down his father.
Production of the series has been halted by Shueisha's Weekly Shonen Jump magazine because of Yoshihiro Togashi's health issues. However, a stage play adaptation of the manga is expected to debut in May 2023.
(Image: Courtesy of Hunter X Hunter/ Amazon) Adachitoka's Noragami is published in Monthly Shonen Magazine. The story follows a girl named Hiyori Iki who is torn between two realms. Meanwhile, a wandering deity Yatov, who doesn't have a shrine, wants to present himself as a 'Delivery God' to gain the attention of people. The story further evolves when the two meet.
Noragami has been published in several languages, including Polish, Brazilian, Spanish, Russian and notably English as Noragami: Stray God.
(Image: Courtesy of Noragami/Amazon) The award-winning action-packed shonen, Yu Yu Hakusho is a story that features 14-year-old Yusuke Urameshi who dies in an accident while rescuing a kid. In the afterworld, Yusuke is assigned the role of Spirit Detective and is responsible for looking into strange paranormal events.
The 39th Shogakukan Manga Award for best shonen manga was given to Yu Yu Hakusho in 1993.
(Image: Courtesy of Yu Yu Hakusho/Amazon) The historical seinen manga Vagabond focuses on the journey of Shinmen Takezō, a young boy who is regarded as the devil's child by villagers. It is a fictionalised account of the life of Musashi Miyamoto, a renowned swordsman known as the Sword Saint in Japan. It follows his transformation from a warrior with only one goal in mind — to become "Invincible Under the Heavens", an enlightened individual who gradually realises the value of close friendships, introspection, and life itself.
Vagabond won the 24th Kodansha Manga Award in the general category and the Manga Grand Prize at the Japan Media Arts Festival in 2000.
The series has sold more than 82 million copies worldwide and was awarded the Tezuka Osamu Cultural Prize in 2002.
(Image: Courtesy of Vagabond/Amazon) One of the most well-known shojo manga series ever is Banana Fish, which was written by Akimi Yoshida.
The story follows the protagonists — Ash, a murderer, and Eiji, a Japanese photographer. Hailing from completely different backgrounds, while Ash has a traumatic past of criminality and violence, Eiji was raised in a safe environment. They met in New York and came together to learn about a drug that brainwashes its users.
(Image: Courtesy Banana Fish/Amazon) Published in Weekly Shonen Jump, Takehiko Inoue's Slam Dunk centres on Sakuragi Hanamichi, who joins his high school's squad after initially having no interest in basketball. However, he gradually falls for it. This is a tale of his adversity, camaraderie and dedication to achieving a goal.
The 40th Shogakukan Manga Award for best shounen manga went to Slam Dunk in 1994. The series was chosen by Japanese fans as the best manga of all time in a 2006 poll for the 10th Japan Media Arts Festival. It is one of the top manga series to date, with over 120 million copies sold as of 2012.
(Image: Courtesy of Slam Dunk/Amazon) A  shojo series, NANA is written by Ai Yazawa and narrates a tale of two young women with the same name. While one comes from a punk background, the other hails from an upper-middle class. They find one another in Tokyo as they pursue their own romantic and professional goals.
When Ai Yazawa fell unwell in June 2009 with an unknown ailment, NANA's production was placed on hold. The 21 tankobon volumes that have been published so far contain a collection of the complete series to date.
(Image: Courtesy of NANA/Amazon) Written by Yūsuke Murata, the shonen manga One-Punch Man introduces Saitama. As his name suggests, the superhero can defeat any foe with just one punch. Given how easily he wins all his battles because of his strength, he has grown weary and frustrated.
The New York Times' monthly bestseller list for graphic novels and comics, which was published in early April 2020, ranked One-Punch Man at #11.
The English version of the popular manga was nominated for the 2015 Eisner Award for Best U.S. Edition of International Material—Asia.
(Image: Courtesy of One Punch Man/Amazon) Masashi Kishimoto's Naruto, a shonen manga, is an action-packed fantasy centred around rookie ninja Naruto Uzumaki, who aspires to triumph through hardship and become Hokage.
As of 2020, more than 250 million copies of Naruto had been sold globally, ranking it as the fourth-highest-grossing manga series of all time. It was shortlisted for the 19th Tezuka Osamu Cultural Prize in 2014, and the Japan Agency for Cultural Affairs named Masashi Kishimoto Rookie of the Year in the media fine arts category that same year.
(Image: Courtesy of Naruto/Amazon)
Hero image: Courtesy of Erik Mclean/Pexels; Feature image: Courtesy of Ashley Jurius/Unsplash
written by.
Priyanshi Agrawal
Travel, lifestyle, wellness, and finance writer Priyanshi is somebody who gorges on self-help and mythology reads, follows fitness trends, and stalks some famous travellers. She has two years of experience working with travel, hospitality, and tech companies. Travelling acts as a spark in her relationship with writing.