The Tarot is the mirror of our soul. Each card reflects what's not only going on within us but also, symbolises our divine connection to the forces of the Universe – those which we can see and those which we cannot. The images printed on the cards are symbols that contain the keys to unravelling all the mysteries of our existence. However, these images have a life of their own, and thus, they change whenever the cards are shuffled. Every shuffle infuses them with magic. Every shuffle infuses us with magic. Let's see what the horoscope says for the last week of March and the beginning of April.
Aries season kicks off with a fiery bang. The Sun forms a powerful triple conjunction with Mercury and Jupiter – inspiring us to chase big ideas and make grand plans that'll uplift not only ourselves individually, but also as a collective. Venus, however, is entangled with bad boy Rahu – tempting us all to be reckless with our hearts. Thus, a little mindfulness in matters of love and romance is needed to navigate it all smoothly. The stars have special messages for us that have been divined lovingly by the Tarot. The Angels have blessed these messages so that we may make the most of the year ahead, and be filled with love, light, and hope.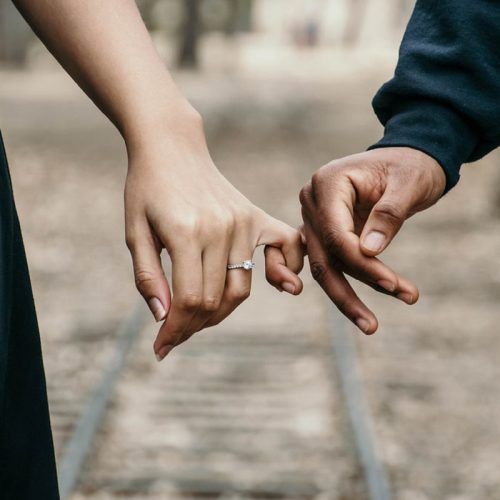 Read on to know this week's March horoscope
Feature and Hero Image credits: Pexels/Cottonbro Studio
This story first appeared in Lifestyle Asia India
Jump To / Table of Contents
01
Aries weekly horoscope Generosity is a beautiful quality. In this cruel and selfish world, a generous soul can feel like a blessing from the heavens above. However, there's a fine line between being generous and being a doormat. As much as you want to give a helping hand, it's important you remember that you need to meet your needs first before you can help anyone else. There's nothing selfish about it at all. Make sure your boundaries are strong, visible, and are being respected by others and by yourself!
02
Taurus weekly horoscope This is a week that demands you to be at your most productive best. No, that doesn't mean you're going to be burning the midnight oil all night long. A good way to do this is to break down your goals into mini-steps. That way you can accomplish things easily at a pace that suits you best. Also, learning to delegate things can really be a powerful quality – it'll even help you work on trust issues. You'll be surprised how many people actually want to help you – and will do a good job at it.
03
Gemini weekly horoscope This is a week that's going to have you on your feet, charging ahead at a pace that may even leave you feeling dizzy. Many of you may have to travel at the spur of the moment. Many may even get opportunities through emails, social media algorithms, texts, or good ol' fashioned word of mouth that will take their careers to the next level. Be sure to check the spam folders. Those of you who are single may even get certain romantic overtures from people that slide into your DMs. Make sure to keep your boundaries drawn.
04
Cancer weekly horoscope Dear Cancer, as the moon begins its new phase, this week brings with it the opportunity for fresh starts. That leaves you with an important choice – to let go of the past that's holding you back and filling you with toxic thoughts and behavioural patterns in order to welcome a new life filled with opportunities – or cling onto that past and compromise your personal and spiritual evolution. The former can enable you to tap into your highest potential and build the future life of your dreams. The latter will cause you to just remain stuck at square one, and eventually fester away. For some of you, it may seem like a difficult decision – but at the end of the day, the more we delay our growth – the more we miss out on opportunities. Choose wisely! This keyword of this week, Dear Leo, is discretion. Yes, you have a natural divine glow that everyone around you loves to bask in. However, at the end of the day, you also need to protect your light so that you don't burn out and fizzle out due to pressure. Furthermore, this is a week where you must remember that information is gold. Keep your eyes and ears wide open and pay attention to all things around you. Don't give away things too prematurely.
06
Virgo weekly horoscope Sometimes, Dear Virgo, we need to let things crumble and fall. Yes, this can be an incredibly hard thing to go through as it happens. However, you need to remember that the things we lose, were never ours to begin with. Furthermore, it's important to remember that anything built on a weak foundation was meant to collapse. Let it! This way you'll have the opportunity to clear the rubble and start again. Yes, it may seem like a Herculean journey – but at least you'll learn from the past and will be able to be successful this time around as you won't make the same mistakes.
07
Libra weekly horoscope Dear Libra, sometimes we just need to be the bigger person. When others go low, it's important that we go high. To stoop to their level, will not only bring us great pain, but can cause us to say things or perform actions that may bring us feelings of shame, guilt, and despair. Sometimes just walking away and choosing a path of peace can be the greatest victory ever. It may not feel so satisfying during that moment – but you'll be ever so happy in the long run that you did. In the end, what's more satisfying – a shallow victory or overall peace of mind?
08
Scorpio weekly horoscope A wise man once said, 'an eye for an eye will leave the whole world blind'. Yes, at times we feel so scarred by people that we may feel overcome by feelings of vengeance. However, you need to remember that there is a greater power at play that's keeping an eye on not just us, but everyone else in the multi-verse. That power will balance out karma and will give people what they deserve when the time is right. What you need to focus on is learning how to forgive – them – as well as yourself.
09
Sagittarius weekly horoscope There's an old adage that a broken heart is the greatest teacher we could ever ask for. This is true because the way we choose to heal from it is a clear indication of how the rest of our lives will map out. If we choose to work on ourselves and heal our hearts, we eventually learn to forgive our past heart-breakers – we become better versions of ourselves with a soul that'll ascend to higher planes.
10
Capricorn weekly horoscope This is a beautiful week for you, Dear Capricorn. For some of you, you might get hit by a powerful (and benevolent) 'blast from the past' that'll fill your heart with a warm-fuzzy glow that makes you feel ever so young and vital. For some of you, you may discover a new passion that'll fill your soul with a powerful boost of energy that'll make you feel as though you can conquer the world. Furthermore, some of you may even get the closure you've forgotten that you truly needed – enabling you to feel whole and complete – ready to start a fresh chapter. Throughout it all – just remember to be kind and gentle with yourself! It'll help you remain in a loving and elevated state of body, mind, and soul.
11
Aquarius weekly horoscope Sometimes, life can feel like a meandering river, that may seem placid and peaceful at one moment – only to suddenly lead us through rapids that propel us towards a jagged waterfall. Those who have a knack for adventure sports may find this appealing and may even take pleasure from diving deep down those waterfalls. However, chasing waterfalls brings the risk of getting hurt in ways that are irreparable. Thus, it's ever so important that you find a way of keeping a balance between your heart and your mind. This way not only will you avoid being swept away by the river of uncertainty but will eventually build a bridge that'll help you cross it successfully.
12
Pisces weekly horoscope This is a powerful week for you to remember that all that glitters is not gold. Yes, it may be fun to be dazzled by all the shiny distractions around you. However, at the end of the day, they're still distractions. They're keeping you away from not only achieving your dreams and goals but will also cause you to stray from your path. Thus, it's so important for you to be mindful of the choices you make and how you wish to spend your energy. Pay attention to your body's reactions to all that you do. The body never lies – even when our mind is floating away on the loftiest of clouds.
written by.
Zorian Cross
Zorian Cross specialises in eastern and western schools of mysticism and philosophy, and over the past 15 years, has established himself as a respected tarot reader, astrologer, numerologist, and psychic channel. Also a certified ashtanga/vinyasa yoga instructor and a multi-award-winning theatre artiste, Cross' 2019 TEDX Talk focused on how the transformative power of pain, when channelled through art, can make the world a better place. Follow him on Instagram: @ajnajog