Whether you are new to the world of anime or a seasoned fan, deciding which show to start with next can be a difficult task. From long-running franchise hits like Dragon Ball to single-season gems like Cowboy Bebop, our list of the best anime series to watch can help you choose.
Evolving from a quick four-second 50-framed clip in 1907, Katsudo Shashin, into a pop-culture phenomenon — anime has established itself as a mainstream genre globally. So much so that Toei Animation, the Japanese animation company behind hits like One Piece, recorded a net sales of around JPY 87.5 billion (USD 59.4 billion) in 2023, reported Statista.
Meanwhile, some of the best anime series to watch, Naruto, Dragon Ball Z and Pokémon became staples in not just kids' programming but the older section of the audience as well.
Moreover, the rising popularity of anime shows also resulted in multiple live-action adaptations. The best example of this transition from 2D to real-life characters is the Netflix hit Alice in Borderland (2020). Boasting a staggering 61.2 million viewing hours in just four days after its release, the second season of this survival thriller took the #1 spot on Netflix's Global Non-English TV list.
Additionally, Netflix's latest live-action One Piece adaptation, which was released on 31 August 2023, sailed high with 18.5 million views in its first four days.
Watch these best Anime series to dive headfirst into the world of magic and epic battles
Jujutsu Kaisen (2020)
Directed by: Sung Hoon Park and Shōta Gosh Ozono
Voice cast: Junya Enoki, Junichi Suwabe,Yuuichi Nakamura
Synopsis: Yuuji Itadori (Enoki) joins his school's occult club casually, only to discover that the other members are actual sorcerers. His life is turned upside down when he mistakenly swallows a cursed item, which is later revealed to be a finger belonging to the demon Sukuna Ryoumen (Suwabe), the king of curses.
About the series: One of the most popular high school anime series to watch, Jujutsu Kaisen was the winner of the Anime of the Year (TV Series) at the 2022 Tokyo Anime Award Festival (TAAF).
Watch here.
Demon Slayer: Kimetsu no Yaiba (2019)
Directed by: Haruo Sotozaki
Voice cast: Natsuki Hanae, Hiro Shimono, Akari Kitou, Yoshitsugu Matsuoka
Synopsis: In the Taishō era, teenager Tanjiro Kamado's (Hanae) life is flipped overnight when his family gets slaughtered. Tanjiro vows to become a demon slayer and joins a secret society known as the Demon Slayer Corps to take revenge. But with his younger sister, Nezuko (Kitou), slowly turning into a demon, will Kamado succeed in his mission?
About the series: A sequel film to this anime series, titled Demon Slayer: Kimetsu no Yaiba – The Movie: Mugen Train, was released in October 2020 and is one of the highest-grossing Japanese anime movies of all time.
Watch here.
Violet Evergarden (2018)
Directed by: Taichi Ishidate and Haruka Fujita
Voice cast: Yui Ishikawa, Daisuke Namikawa, Kouki Uchiyama
Synopsis: In the aftermath of World War I, soldier Violet Evergarden (Ishikawa) is on the lookout for a job. Scarred from being nothing more than a weapon during her time in the Leidenschaftlich army, Violet starts working as an auto memory doll to help transcribe people's thoughts and feelings into words on paper. In the process, she also learns to reconnect with her emotional side.
About the series: One of the best Japanese anime series to watch, Violet Evergarden is based on the 2015 Japanese light novel of the same name, written by Kana Akatsuki and illustrated by Akiko Takase.
Watch here.
One-Punch Man (2015)
Directed by: Shingo Natsume and Chikara Sakurai
Voice cast: Makoto Furukawa, Kaito Ishikawa, Aoi Yuuki
Synopsis: Young Saitama (Furukawa) has the ability to vanquish enemies with just a single punch. However, when people fail to acknowledge his talent, he enters a Hero Association to gain official recognition as a superhero. There, he meets Genos (Ishikawa), a cyborg who idolises him, along with other equally peculiar characters.
About the series: One-Punch Man's unique approach to the superhero genre makes it one of the best anime series of recent times. It is an adaptation of Yusuke Murata's manga remake of Japanese artist One's 2009 original webcomic of the same name.
Watch here.
Tokyo Ghoul (2014)
Directed by: Shuhei Morita
Voice cast: Natsuki Hanae, Kana Hanazawa, Sora Amamiya
Synopsis: School student Ken Kaneki's (Hanae) date with new classmate Rize Kamishiro (Hanazawa), turns into a deadly encounter when she reveals herself to be a ghoul (flesh-eating creature). Severely injured, he is taken to a hospital. Upon recovery, Ken discovers that he underwent surgery that transformed him into a half-ghoul.
About the series: One of the best dark fantasy anime series to watch, Tokyo Ghoul is based on a best-selling manga of the same name, written and illustrated by Sui Ishida.

Watch here.
Attack on Titan (2013)
Directed by: Tetsurō Araki, Masashi Koizuka, Yuichiro Hayashi and Jun Shishido
Voice cast: Yuuki Kaji, Yui Ishikawa, Marina Inoue, Hiroshi Kamiya
Synopsis: In a world where humans live behind three walls to protect themselves from the flesh-eating monsters, Titans, Eren Jaeger (Kaji) is grieving his mother's death by Colossal Titan. Vowing revenge, Eren and his childhood friends, Mikasa Ackermann (Ishikawa) and Armin Arlelt (Inoue), join an elite group of soldiers called the Scout Regiment, headed by Captain Levi (Kamiya).
About the series: Known as Shingeki no Kyojin in native, this dark fantasy anime television series is adapted from the manga series of the same name by Hajime Isayama.
Watch here.
JoJo's Bizarre Adventure (2012)
Directed by: Naokatsu Tsuda and Kenichi Suzuki
Voice cast: Tomokazu Sugita, Kazuyuki Okitsu, Takehito Koyasu
Synopsis: Joestar family members are destined to take down evil forces using their supernatural powers. When a series of events leads George Joestar (Sugita) and his son Jonathan (Okitsu) to become indebted to Dario Brando (Koyasu), they must team up with the family to bring him down.
About the series: One of the highest-rated anime series to watch, JoJo's Bizarre Adventure is also best known as JoJo's Bizarre Adventure: The Animation. Additionally, it is an adaptation of the manga series of the same name by Hirohiko Araki.
Watch here.
Fullmetal Alchemist: Brotherhood (2009)
Directed by: Yasuhiro Irie
Voice cast: Romi Park, Rie Kugimiya, Shinichiro Miki
Synopsis: After losing their mother, brothers Edward/Ed (Park) and Alphonse/Al Elric (Kugimiya) try to resurrect her through an alchemy experiment. In the process, Ed loses an arm and leg, while young Al loses his body. In hopes of restoring their physical forms, Ed gets entangled with the military as mysterious monsters watch him closely.
About the series: This anime television series is loosely adapted from the original manga series of the same name by acclaimed artist Hiromu Arakawa. The series was an attempt to create a faithful adaptation of the entire storyline of the original source material after 2003's Fullmetal Alchemist strayed away from it.
Watch here.
Clannad (2007)
Directed by: Tatsuya Ishihara
Voice cast: Yuuichi Nakamura, Mai Nakahara, Houko Kuwashima
Synopsis: Aimless third-year student, Tomoya Okazaki (Nakamura) is not particularly serious about his academics. One day, a frail schoolmate, Nagisa (Nakahara), catches his attention with her peculiar habit of exclaiming things that excite her. The two become friends and Tomoya learns that Nagisa dreams of reviving the school's drama club. Realising he has nothing better to do, he decides to help her achieve her goal.
About the series: This anime series is an adaptation of the visual novel of the same name. It was developed by the Japanese studio, Key, for Windows PCs in 2004, and later ported to PlayStation consoles and the Xbox 360.
Monster (2004)
Directed by: Masayuki Kojima
Voice cast: Hidenobu Kiuchi, Nozomu Sasaki, Mamiko Noto
Synopsis: Kenzo Tenma (Kiuchi) is a skilled brain surgeon. When the director of the hospital he works at orders him to prioritise operating on the mayor instead of a young boy named Johan (Sasaki) shot in the head, Tenma defies his orders. However, when a series of doctors are murdered shortly afterwards, Johan becomes the prime suspect.
About the series: One of the most popular psychological thriller anime series to watch, Monster is adapted from Naoki Urasawa's 1994 manga of the same name. Its opening theme "Grain" by Japanese musician Kuniaki Haishima, is one of the most-loved anime OSTs of all time.
Naruto (2002)
Directed by: Hayato Date
Voice cast: Junko Takeuchi, Kazuhiko Inoue, Noriaki Sugiyama
Synopsis: Naruto Uzumaki (Takeuchi), a young ninja from the Hidden Leaf village, is looked down upon for having a Kyuubi (beast) inside him. In a bid to earn respect and recognition from his peers, he strives to become the Hokage, the leader of his village.
About the series: One of the best martial arts anime series to watch, Naruto is based on Masashi Kishimoto's 1999 manga series of the same name.
One Piece (1999)
Directed by: Kōnosuke Uda, Munehisa Sakai and Tatsuya Nagamine
Voice cast: Mayumi Tanaka, Kazuya Nakai, Hiroaki Hirata, Akemi Okamura
Synopsis: Stranded on a sinking boat, young adventurer Monkey D. Luffy (Tanaka) is on a perilous journey to find the legendary fabled treasure One Piece and to become king of the pirates. But first, he needs a crew, a ship and a map.
Watch here.
Cowboy Bebop (1998)
Directed by: Shinichirō Watanabe
Voice cast: Kouichi Yamadera, Unshō Ishizuka, Megumi Hayashibara
Synopsis: It's 2071 and a travelling bounty-hunting crew aboard the spaceship Bebop chases criminals throughout space. Headed by Spike Spiegel (Yamadera) and Jet Black (Ishizuka), it's not just criminals but demons from their past that each crew member needs to defeat.
About the series: One of the best neo-noir space anime television series to watch, Cowboy Bebop also has a live-action remake which was released on Netflix in 2021. However, in an interview with Forbes, director Watanabe revealed that he stopped watching the remake after just one scene because it didn't feel like the original anime classic.
Watch here.
Pokémon (1997)
Directed by: Kunihiko Yuyama, Daiki Tomiyasu, Jun Owada and Saori Den
Voice cast: Rica Matsumoto, Ikue Ôtani, Shin'ichirô Miki
Synopsis: Satoshi Ketchum, aka Ash (Matsumoto), a young boy from Pallet Town, gains the right to train Pokémons and dreams of becoming the greatest Pokémon master. As Ash goes on different adventures while discovering new Pokémons, he is accompanied by his best friend and everlasting companion, Pikachu (Ôtani).
About the series: This fantasy comedy anime series, which is based on the video game series of the same name, is credited for being one of the most successful video game adaptations of all time.
Neon Genesis Evangelion (1995)
Directed by: Hideaki Anno
Voice cast: Megumi Ogata, Fumihiko Tachiki, Yuko Miyamura
Synopsis: After several years of separation, 14-year-old Shinji Ikari (Ogata) is summoned by his father Gendou (Tachiki) to the futuristic fortified city of Neo Tokyo-3. There he is forced to pilot a giant robot named EVA01 to protect the world from the enigmatic invaders known as "angels".
About the series: One of the best mecha anime series to watch, Neon Genesis Evangelion is also known as Evangelion and Eva.
Watch here.
Dragon Ball (1986)

Directed by: Minoru Okazaki and Daisuke Nishio
Voice cast: Masako Nozawa, Hiromi Tsuru, Mayumi Tanaka
Synopsis: Young Goku Son (Nozawa), a trained fighter with a monkey tail, meets a girl named Bulma (Tsuru) who informs him about Dragon Balls — a set of crystals that can give its bearer anything they desire. The duo embark on a quest for the crystals and meet an assortment of odd characters on their way.
About the series: It is an adaptation of the manga comic of the same name created by Akira Toriyama, which was published in the shōnen manga anthology, Weekly Shonen Jump, from 1984 to 1995. Additionally, there are several main offshoots in the Dragon Ball series and it is still ongoing as Dragon Ball Super since 2015. The most popular sub-part of the series is Dragon Ball Z, where the story proceeds after Goku grows up.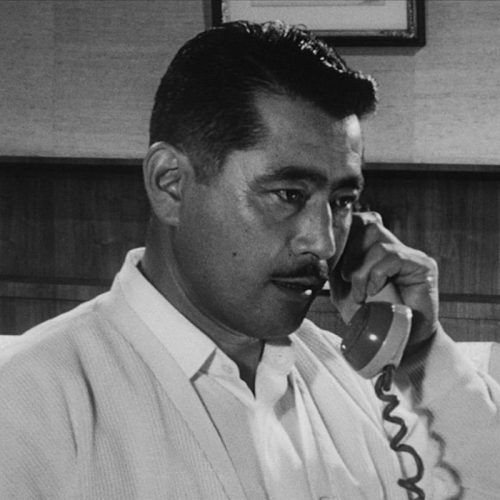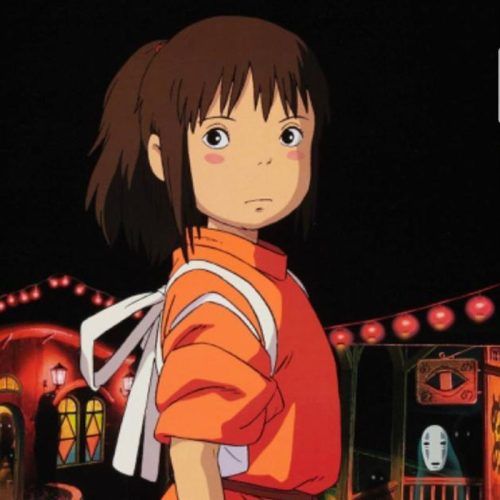 (Hero and featured image credit: Hagane Mobile/Twitter)
Frequently Asked Questions (FAQs)
– What are the top 5 anime in the world?
Some of the top anime franchises in the world include Sword Art Online, Fullmetal Alchemist: Brotherhood, Sailor Moon, My Hero Academia, Attack on Titan, and Death Note.
– What is the No.1 anime series in Japan?
According to the biggest ranking website in Japan, Goo Ranking, the No.1 anime series in Japan is Attack on Titan.
– Which is the most popular anime in Hong Kong?
According to multiple sources, Dragon Ball is one of the most popular anime series in Hong Kong. Meanwhile, Castle in the Sky remains one of the most popular anime films in Hong Kong.
– Which are the top three most-watched anime?
With stunning animation and captivating storylines, the anime world has wooed viewers of all ages. Some of the most-watched anime in the world are Naruto, Fullmetal Alchemist: Brotherhood and Dragon Ball.
This story first appeared on Lifestyle Asia Hong Kong
written by.
Sushmita Mahanta
A PhD research scholar, Sushmita is a full-time writer and a part time poet. Notepads are Sushmita's one true love -- the unbothered victims drowned in the ink of her pen. An avid fan of K-pop and K-dramas, she mostly writes about Korean culture and entertainment. When not writing, Sushmita is dancing, reading, collecting books, learning about fashion, art, motion pictures, and appreciating BTS.