When it comes to the best movies to watch in Hong Kong, the citizens are spoiled for choice. No wonder it's a city of cinephiles. Hong Kong has a reputation for producing some of the best films. For instance, Wong Kar-wai's In the Mood for Love is often listed as one of the greatest films of all time and one of the best examples of Asian and Hong Kong movies by critics. In addition, Hong Kong's action cinema has also developed a strong cult following.
Despite the number of streaming platforms, nothing beats watching a movie on the big screen. With Hong Kong slowly returning to normal, many films are screened in cinemas. So, are you looking for what to watch next? We've got you covered. Whether you're a fan of action bangers, arthouse indies, or blockbusters, these are the best films to watch in Hong Kong cinemas.
Best movies to catch in Hong Kong cinemas – June 2023
The Covenant
Guy Ritchie's The Covenant tells the story of US Army Sergeant John Kinley (Jake Gyllenhaal) and local interpreter, Ahmed (Dar Salim). Following an ambush, Ahmed risks his life to bring Kinley on a sweeping journey of courage and friendship
Now showing
Spider-Man: Across the Spider-Verse
Miles Morales (voiced by Shameik Moore) returns for the next chapter of the Spider-Verse saga. After reuniting with Gwen Stacy (voiced by Hailee Steinfeld), Brooklyn's full-time, friendly neighbourhood Spider-Man is brought into the Multiverse. There, he encounters a team of Spider-People. But the heroes clash on how to deal with a new threat and Miles finds himself pitted against the other Spiders. He must choose what kind of hero he wants to be in order to save the people he loves the most.
Showing on June 1
The Round-Up: No Way Out
Seven years following the events in Vietnam, Ma Seok-do (Don Lee/Ma Dong-seok) joins a new squad to investigate a new murder case. He finds out that the case involves a new synthetic drug and starts to dig deeper. The person behind all this is Jong Sung-chul (Lee Jung-hyuk) who is working with Japanese drug distributors Ricky (Aoki Munetaka) and his gang. They cause chaos in South Korea and things get out of hand. It's up to Ma and his team to solve another case.
Showing on June 1
Transformers: Rise of the Beasts
The newest addition to the Transformers franchise, Rise of the Beasts takes audiences on a globetrotting adventure with the Autobots. A new faction of Transformers known as the Maximals joins in the battle between Autobots and Decepticons. The film serves as a sequel to 2018's Bumblebee as well as a prequel to the first Transformers film.
Showing on June 8
Asteroid City
Asteroid City is the latest film by filmmaker Wes Anderson, which recently premiered at the 76th Cannes Film Festival. It is set in 1955 and follows students and teachers from across the country as they gather at a convention for various reasons—rest, recreation, drama, romance, and competition. The film boasts a star-studded ensemble such as Scarlett Johansson, Tom Hanks, Tilda Swinton, Edward Norton, and more.
Showing on June 22
Monster
Award-winning director Hirokazu Koreeda's family-themed movies continue with Monster. It tells the story of a mother (Sakura Ando) who notices her young son's (Soya Kurokawa) sudden change of behaviour. She later finds out that a teacher (Eita Nagayama) is the cause and goes to confront him. Monster features a score by late composer Ryuichi Sakamoto, with a screenplay written by Yuji Sakamoto who recently won Best Screenplay at the Cannes Film Festival.
Showing on June 22
Indiana Jones and the Dial of Destiny
Harrison Ford reprises his legendary role as Indiana Jones for the last time in the fifth instalment of the iconic franchise. In another exciting adventure, the archaeologist races against time to retrieve an ancient dial that can change the course of history. This time, his goddaughter Helena Shaw (Pheobe Waller-Bridge) joins the quest.
Showing on June 29
Best movies to catch in Hong Kong cinemas – May 2023
To Catch a Killer
Eleanor (Shailene Woodley) is a young investigator still wrestling with her past. She's then called to the scene of a brutal crime—the work of a new and terrifying mass murderer. The police and the FBI launch a nationwide manhunt but are thwarted by the killer's behaviour. Despite her inexperience, Eleanor becomes more deeply involved with the case and she soon realises that she be may the only person who can understand the killer and bring him to justice.
Now showing
Guardians of the Galaxy
Peter Quill (Chris Pratt) is still reeling from the loss of Gamora (Zoe Saldana). But he must rally his team to defend the universe while protecting one of their own in a new mission. But if not completed successfully, it could possibly lead to the end of the Guardians as we know them.
Showing on May 3
Aftersun
Eleven-year-old Sophie (Frankie Corio) spends time with her loving father, Calum (Paul Mescal in an Academy-nominated performance) at a vacation resort. While Sophie is on the verge of adolescence, Calum struggles with his life outside of fatherhood. Twenty years later, Sophie recalls the painful memory of their last holiday. At the same time, she tries to reconcile with the father she thought she knew.
Showing on May 11
Fast X
The tenth film in the Fast & Furious saga, Fast X sees the final chapter of one of the most popular franchises. Over the many impossible missions, Dom Toretto (Vin Diesel) and his family have always outdriven every foe. But now, they're confronting a lethal threat emerging from the shadows. In Fast Five (2022) Dom took out Brazilian kingpin Hernan Reyes. But what they didn't know is that Reyes' son, Dante (Jason Mamoa) witnessed it all and has spent 12 years masterminding a plan to make Dom pay. Dante's plot will scatter Dom and his family from Los Angeles to Rome, from Brazil to London, and beyond.
Showing on May 18
Day Off
For 40 years, A-Rui (Lu Hsiao-Fen) has been running a small barbershop. Despite hardships in life, A-Rui is committed to her work but her children treat her profession with disdain. One day, she receives a phone call from the family of a loyal customer who moved years ago. The family requests if A-Rui is willing to travel to cut the hair for the bedridden former customer. Going by her principle of "Always provide your best service", A-Ryu closes her shop for one day, drives her beat-up car, and embarks on the journey.
Showing on May 18
The Little Mermaid
The Little Mermaid follows the story of Ariel (Halle Bailey), a beautiful and spirited young mermaid who has a thirst for adventure. She longs to find out more about the world beyond the sea, and while visiting the surface, falls for the dashing Prince Eric (Jonah Hauer-King). But mermaids are forbidden to interact with humans. Following her heart, Ariel makes a deal with the evil sea witch Ursula (Melissa McCarthy), who gives her a chance to experience life on land—but it comes with a price.
Showing on May 25
Tales From the Occult: Body and Soul
It's not Halloween yet, but Tales From the Occult: Body and Soul will terrify you every 30 seconds. This anthology film features three crime stories: Rapunzel, Cheshire Cat, and Tooth Fairy. The stories trigger the dark side of human nature.
Showing on May 25
Best movies to catch in Hong Kong cinemas – April 2023
Soul Mate
Based on the Chinese film of the same name, Soul Mate is about two friends Mi-soo (Kim Da-mi) and Ha-eun (Jeon So-nee). Everything seems to be going well until Ha-eun falls in love with her classmate, Jin-woo (Byeon Woo-seok). The two friends start to grow apart when Mi-soo leaves the city to pursue a life of adventure while Ha-eun stays behind to live a stable life.
Now showing
Super Mario Bros
A movie version of the popular game, Super Mario Bros follows Mario (voiced by Chris Pratt), Princess Peach (voiced by Anya Taylor-Joy) and other beloved characters as they assemble to stop the all-powerful Bowser (voiced by Jack Black) from conquering the world.
Showing on April 5
AIR
AIR is a sports biopic based on the true events of the origin of Air Jordan. Nike shoe salesman Sonny Vaccaro (Matt Damon) approaches then-basketball rookie Michael Jordan for a partnership that would change the sports and fashion world.
Showing on April 5
A Light Never Goes Out
This Hong Kong drama marks Anastasia Tsang's directorial debut and stars Sylvia Chang as Mei-heung. Mei-heung loses her husband Bill (Simon Yam), a neon-sign maker who wanted to recreate a famous demolished neon sign before his passing. To fulfil his unfinished dream, Mei-heung seeks out the help of Bill's young apprentice, Leo (Henrick Chou).
Showing on April 13
What's love got to do with it?
How do you find lasting love in today's world? For documentary maker and dating app addict Zoe (Lily James), swiping right has only delivered a stream of wrongs. Meanwhile, for her childhood friend and neighbour Kaz (Shazad Latif), the answer is an arranged marriage. As Zoe films Kaz's journey from London to Lahore to marry a stranger, she begins to wonder if she needs a new approach to finding love.
Showing on April 13
Renfield
Renfield is a horror comedy film based on an original idea by Robert Kirkman with characters from Bram Stoker's 1897 novel, Dracula. The film revolves around Count Dracula's (Nicolas Cage) lackey, R.M. Renfield (Nicholas Hoult) as he adapts to living in modern-day New Orleans. When he falls in love with a traffic cop (Awkwafina), he realises that he needs to stand up to his creator to live freely.
Showing on April 20
Mad Fate
Mad Fate is directed by Soi Cheang and produced by Johnnie To, marking their second collaboration since 2009. It tells the story of a fortune teller (Gordon Lam) who meets the owner of a tea restaurant (Mirror's Lok Man). He foreshadows that the young man will be sentenced to prison for murder. Knowing this, he tries to change the man's fate.
Showing on April 20
Beau Is Afraid
Beau Is Afraid centres around Milquetoast Beau Wassermann (Joaquin Phoenix), who lives alone in a downtown apartment building. For him, every moment is like a waking nightmare. Plagued with anxiety and paranoia, he visits his therapist (Stephen McKinley Henderson), who advises him to visit his mother (Patti LuPone). However, mayhem ensues on the eve of his departure, taking his life in a new direction.
Showing on April 20
Best movies to catch in Hong Kong cinemas – March 2023
Suzume
Famed Japanese director Makoto Shinkai returns with his latest animated feature, Suzume this month. It follows 17-year-old Suzume, who lives in a quiet town in Kyushu, as she meets the mysterious Souta. Later, she finds an old door in the mountains and discovers that it will wreak havoc on Earth. Together with Souta, they travel around to lock the door and prevent the impending disaster from happening.
Now showing
Scream 6
Scream is back for its sixth instalment! The sequel takes place after the latest Ghostface killings as the four survivors leave Woodsboro to start afresh. Characters such as Sam Carpenter (Melissa Barrera), Mindy Meeks-Martin (Jasmin Savoy Brown), Kirby Reed (Hayden Panettiere), and Tara Carpenter (Jenna Ortega) are returning to their roles, alongside new characters.
Showing on March 9
Cyber Heist
Flying the flag for Hong Kong movies this month is this action-thriller. It stars Aaron Kwok as a cybersecurity engineer who develops an AI programme that has the potential to disable all of Hong Kong's networks. But because the programme holds such power, he also has to prevent it from landing into the wrong hands. Other Hong Kong stars such as Gordon Lam, Simon Yam, and Megan Lai are also part of the cast.
Showing on March 9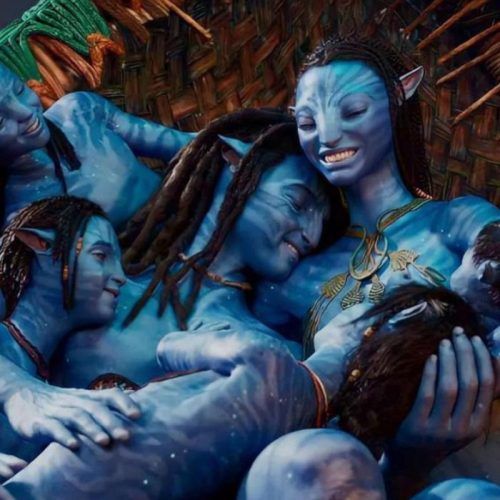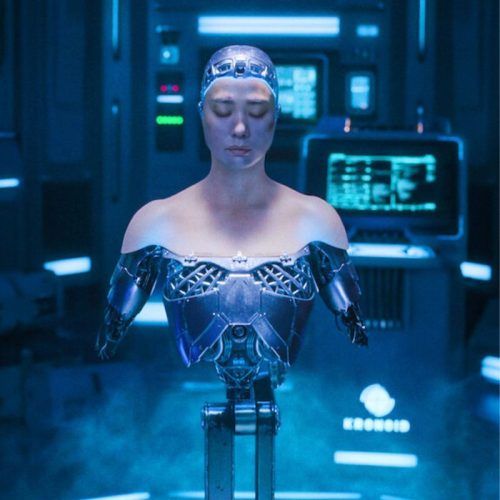 Broken Keys
Broken Keys is Lebanon's official entry for Best International Feature Film at this year's Academy Awards. Set in 2013, the film centres around Karim, a pianist who lives in a war-torn village in Syria. He dreams of escaping to Europe to continue his music career. However, for him to achieve that, he has to sell his beloved possession—the piano he inherited from his mother. Just before he could do that, his piano is damaged from the conflict, so he embarks on a mission to repair the broken keys.
Showing on March 23
The Sunny Side of the Street
The Sunny Side of the Street marks the directorial debut of Malaysia-born Hong Kong director, Lau Kok-rui. It tells the story of a young Hong Kong-born Pakistani refugee (Sahal Zaman) who forms a pseudo-father-son relationship with a local taxi driver (Anthony Wong). Unbeknownst to him, the driver is the murderer of his father.
Showing on March 23
John Wick
Keanu Reeves returns for the fourth instalment in the John Wick film. John Wick finally uncovers a path to defeating The High Table. But before he can earn his freedom, he must go against a new enemy who has powerful alliances across the globe. For John, this means his old friends turn into foes. The film boasts a stellar cast, featuring Donnie Yen, Bill Skarsgård, Laurence Fishburne, Hiroyuki Sanada, Rina Sawayama, and more.
Showing March 31
Best movies to catch in Hong Kong cinemas – February 2023
The Wandering Earth II
Based on the same short story by Liu Cixin, The Wandering Earth II boasts a stellar lineup including Hong Kong actor Andy Lau. It serves as a prequel to the 2019 mega-hit, The Wandering Earth. Set in the future when the sun continues to expand, the Earth's destruction looms on the horizon. In order to find a new home, humankind must start building giant engines that could help the planet travel outside of the solar system in search of another habitable galaxy. But the road to finding a new home is difficult and dangerous.
Showing on February 9
Tár
The Oscar-nominated film Tár tells the story of fictional world-class conductor Lydia Tár, played by award-winning actress Cate Blanchett. Being the Berlin Philharmonic's first female chief conductor, Tár takes pride in being one of the best conductors in the world. At the height of her career, she starts preparing for her upcoming book launch and live performance of Mahler's Fifth Symphony. But leading up to the big day, her life begins to unravel in the most unexpected ways.
Showing on February 9
Ant-Man and the Wasp: Quantumania
Superhero partners Scott Lang (Paul Rudd) and Hope van Dyne (Evangeline Lilly) continue their adventures as Ant-Man and the Wasp for this film. Joining the duo are Hope's parents, Janet van Dyne (Michelle Pfeiffer) and Hank Pym (Michael Douglas) as well as Scott's daughter, Cassie Lang (Kathryn Newton). Together, they explore the Quantum Realm where they encounter strange new creatures and embark on a journey that will push them to their limits.
Showing on February 15
Return to Seoul
Cambodian-French director Davy Chou returns with his second feature, Return to Seoul which was recently shortlisted for Best International Film at the 95th Academy Awards. The film follows 25-year-old Freddie (Park Ji-min), a Korean adoptee from France. By chance, she visits her birth country for the first time and begins an unexpected journey to look for her biological parents. Along the way, she starts learning about her native language and culture.
Showing on February 16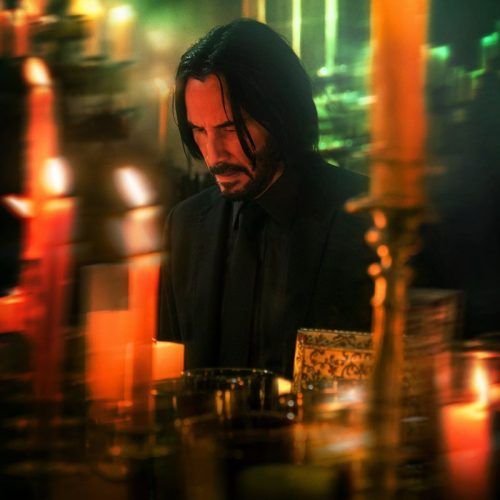 Where the Wind Blows
Hong Kong actors Tony Leung and Aaron Kwok team up in this new crime thriller from director Philip Yung. The two play corrupt police officers during the 1960s, during the foundation of the Hong Kong Independent Commission Against Corruption (HKICAC). Ambitious and power-hungry, they want to change the status quo and start building their own corrupt empire. With this, they control both organised crimes and the police force. But a power struggle soon ensues. Meanwhile, Lui Lok (Kwok) and Nam Kong (Leung)'s positions hang in the balance.
Showing on February 17
Cocaine Bear
It may seem bizarre, but Cocaine Bear is inspired by the real-life story of an American black bear who ingested a bag of cocaine in 1985 and dies. The film adaptation deviates a little and follows the drugged bear on a killing rampage in a rural Georgia town. Both locals and tourists join hands to fend it off and survive the attack.
Showing on February 23
Best movies to catch in Hong Kong cinemas – January 2023
A Guilty Conscience
A Guilty Conscience follows sharp-tongued barrister Adrian Lam (Dayo Wong) who mishandles a child abuse case. Due to his negligence, an innocent Jolene Tsang (Louise Wong) receives a 17-year prison sentence. Feeling guilty, Lam decides to become a public defender—until an opportunity arises to right his wrong. He assembles a team for Tsang's appeal but sees himself in a David and Goliath courtroom battle against tycoons, Victoria (Fish Liew) and Desmond Chung (Adam Pak). Under pressure, will he get to serve justice?
Now showing
The Banshees of Inisherin
Directed by Martin McDonagh, The Banshees of Inisherin is set on a remote island on the west coast of Ireland. Lauded by critics, this black comedy received nine nominations at the 95th Academy Awards. It centres around two friends (Colin Farrell and Brendan Gleeson), who find themselves at crossroads when one decides to abruptly end their friendship.
Now showing
The First Slam Dunk
Based on Takehiko Inoue's popular Slam Dunk manga series, The First Slam Dunk sees the return of the cult anime to the screen after 26 years. It follows the Shohoku High School basketball team comprising Hanamichi Sakuragi, Takenori Akagi, Hisashi Mitsui, Kaede Rukawa, and Ryoto Miyagi. The iconic match between Shohoku and Sannoh School takes place, proving to be a trip down memory lane for many fans of the original series.
Now showing
Have you added any of these to your to-watch list yet?
Feature and hero image credit: IMDb
This story first appeared in Lifestyle Asia Hong Kong