Think of the best anthology series of the 21st century, and Black Mirror is sure to be on the list. With the much-awaited season 6 making its way to Netflix on 15 June 2023, it's time to refresh your memory with the best Black Mirror episodes that have earned the highest ratings on IMDb.
Deriving inspiration from contemporary social issues, Black Mirror shows a dystopian future where cutting-edge technology adversely affects human nature and controls their minds, behaviour and personal lives. The episodes narrate stand-alone stories, each with its own set of characters and conflicts. From a hyper-realistic VR video game transforming a longtime friendship, to a hostage crisis developing at a social media company, the fifth season, which was released in 2019, left fans across the globe eagerly waiting for the upcoming instalment.
The series boasts a stellar cast that includes Daniel Kaluuya, Jesse Plemons, Cristin Milioti, Jimmi Simpson and Tom Cullen. Similarly, one of the season 6 episodes will feature Salma Hayek. Joe Wright, Dan Trachtenberg, and James Watkins are among the most notable directors to helm Black Mirror episodes.
Over the course of the five seasons, airing since 2011, the Netflix show has won six Emmy Awards and received 10 BAFTA nominations among several other accolades.
The 10 best Black Mirror episodes with the highest IMDb ratings
Playtest (Season 3, Episode 2) Year of release: 2016
IMDb rating: 8.1
Director: Dan Trachtenberg
Cast: Wyatt Russell, Ken Yamamura, Hannah John-Kamen
Synopsis: Cooper (Russell), who is travelling around the world, realises he has no money left after arriving in London. Coming to his rescue, a local, Sonja (John-Kamen) introduces him to a job-finding app where Cooper comes across a video game-testing gig. However, things begin to take a deadly turn when he is injected with a chip to play the virtual reality game.
USS Callister (Season 4, Episode 1) Year of release: 2017
IMDb rating: 8.3
Director: Toby Haynes
Cast: Jesse Plemons, Jimmi Simpson, Cristin Milioti, Billy Magnussen
Synopsis: Gaming developer Robert Daly (Plemons) is the co-founder of Callister Inc, which develops a multiplayer game called Infinity. Feeling undervalued at his job, Robert takes revenge by creating clones from the DNA of his colleagues and trapping them inside his version of the Star Trek-themed game. In the game, Robert commands a spaceship called the USS Callister, whose crew is made up of clones. When one of the avatars wages a mutiny in the virtual world, hidden motives are unearthed.
About the episode: The episode stars a powerful cast that aptly takes viewers behind the horrors of hyper-realistic video games. Inducing bouts of laughter, USS Callister is one of the few light-hearted Black Mirror offerings. It is a tribute to the science-fiction genre with multiple Star Trek Easter eggs.
Nosedive (Season 3, Episode 1) Year of release: 2016
IMDb rating: 8.3
Director: Joe Wright
Cast: Bryce Dallas Howard, Alice Eve, James Norton
Synopsis: In a world where everyone can use a social media app to rate each other on a five-star scale, Lacy Pound (Howard), who has a 4.3 rating, is constantly trying to please others to up her score. Determined to climb up the societal ladder and mix with the elites, she finds the perfect opportunity at her friend's wedding. However, her plans go for a toss as a series of unfortunate events bring forth her doom.
Shut Up And Dance (Season 3, Episode 3) Year of release: 2016
IMDb rating: 8.4
Director: James Watkins
Cast: Alex Lawther, Jerome Flynn, Susannah Doyle
Synopsis: An anonymous hacker gets hold of a video showing a teenager named Kenny (Lawther) pleasuring himself. He begins to blackmail Kenny into committing a slew of crimes. In the process, he meets another victim, a married man named Hector. Together, they are instructed to carry out a bank heist.
About the episode: While most episodes introduce lethal technologies, Shut Up And Dance eschews it and the formula of a shocking twist. Despite that, it is considered one of the best episodes with a suspenseful straightforward thriller wrought with the dangers of the web.
Hated In The Nation (Season 3, Episode 6) Year of release: 2016
IMDb rating: 8.5
Director: James Hawes
Cast: Kelly Macdonald, Faye Marsay, Benedict Wong
Synopsis: When a number of celebrities turn up dead mysteriously after becoming victims of online hate, veteran officer Karin Parke (Macdonald) and tech-savvy cyber investigator Blue Colson (Marsay) start to investigate. They discover a trending social media hashtag #DeathTo linking the deaths. Further police probe unveils the perpetrator to be swarms of robotic bees built to replace natural bees. Is this the future of cancel culture?
About the episode: With a runtime of a whopping 90 minutes, Hated In The Nation received much appreciation for highlighting one of the biggest banes of social media — public opinion making or breaking someone's life.
The Entire History Of You (Season 1 Episode 3) Year of release: 2011
IMDb rating: 8.5
Director: Brian Welsh
Cast: Toby Kebbell, Jodie Whittaker, Tom Cullen
Synopsis: When Liam (Kebbell) arrives at a party hosted by some of his wife Ffion's (Whittaker) friends, he meets the seemingly frank Jonas (Cullen). As Liam turns sceptical of the nature of the relationship Jonas shared with his wife, he decides to go digging. Set in a world where humans are implanted with a 'grain', which allows them to record every moment of their lives, Liam's decision to replay old footage of Ffion turns his life upside down
About the episode: Dubbed one of the best Black Mirror episodes, The Entire History Of You is a disturbing sci-fi tale depicting what the worst-case scenario might look like when technology takes over memory and time. It also marked the first episode to be written by Jessie Armstrong of Succession (2018-2023) and Peep Show (2003-2015) fame.
Black Museum (Season 4, Episode 6) Year of release: 2017
IMDb rating: 8.6
Director: Colm McCarthy
Cast: Letitia Wright, Daniel Lapaine, Douglas Hodge
Synopsis: When Nish (Wright) stops to charge her car at a roadside gas station, she visits the famed Black Museum, known for its gory neurological artefacts. Its eccentric curator, Rolo Haynes (Hodge) takes the young woman through the museum and shares the backstory of some of the most horrifying exhibits. From a pain-simulating hairnet to a torture-inflicting hologram, each is a specimen of harsh modern technology that has adverse effects on human interaction. But what is Nish's ultimate motive?
About the episode: One of the most intriguing Black Mirror episodes ever, Black Museum pays homage to many preceding episodes. Weaving an anthology inside of an anthology series, it gained popularity because of its satisfying twist in the tale.
San Junipero (Season 3, Episode 4) Year of release: 2016
IMDb rating: 8.6
Director: Owen Harris
Cast: Gugu Mbatha-Raw, Mackenzie Davis, Denise Burse
Synopsis: Yorkie (Davis), a shy and introverted woman, meets the outgoing and fun-loving Kelly (Mbatha-Raw) in San Junipero, a mysterious beach village with a happening nightlife. As Yorkie keeps traversing through different time zones in this dystopian world to pursue Kelly, the two start to unravel the truth behind San Junipero.
Hang the DJ (Season 4, Episode 4) Year of release: 2017
IMDb rating: 8.7
Director: Timothy Van Patten
Cast: Georgina Campbell, Joe Cole, George Blagden
Synopsis: Dating in the future is a tricky affair as the Coach, an artificial intelligence setup, matches people and an algorithm called the 'System' put them on dates for a stipulated period of time. The System dictates every detail of this simulated reality — when a person would meet 'the one', for how long they would hang out before moving on and how many people they would date before finding their life partner. When Amy (Campbell) and Frank (Cole) meet under these circumstances, they instantly recognise a spark. But with the System telling them otherwise, the two begin to question this alternate reality.
About the episode: Hang The DJ is a Black Mirror-esque romantic comedy set in an era of manipulative technology. It tells an endearing story about human connection with doses of dark and thrilling turns. The episode upholds a dystopic future of dating in virtual reality and how it impacts such a personal aspect of life.
White Christmas (Season 2, Episode 4) Year of release: 2014
IMDb rating: 9.1
Director: Carl Tibbetts
Cast: Jon Hamm, Rafe Spall, Janet Montgomery, Oona Chaplin
Synopsis: Matt Trent (Hamm) and Joe Potter (Spall) are two men working in a forlorn snowy outpost. In order to pass the time during the holidays, Matt talks about how he once got entangled in a relationship-gone-wrong situation. In reply, Potter shares how his ex-wife Bethany 'Beth' Grey (Montgomery) 'blocked' him after he found she was pregnant. The seemingly disconnected stories soon come together to reveal a horrifying reality that will change Matt and Joe's lives forever.
About the episode: There are many reasons why White Christmas is the highest-rated Black Mirror episode despite a 74-minute-long runtime. A powerful performance by the entire cast, strong chemistry between Spall and Hamm, a perfect blend of horror and holiday cheer, compelling interconnected stories and adept direction make White Christmas an unforgettable watch.
Other notable Black Mirror episodes Black Mirror is undoubtedly one of the best Netflix shows with the highest IMDb ratings. While the ones mentioned occupy the top order, other episodes are equally intriguing that will have you on the edge of your seat.
Fifteen Million Merits (season 1, episode 2) comes at no. 11 with a rating of 8 on IMDb. White Bear (season 2, episode 2) and Be Right Back (season 2, episode 1) also occupy the same rank with a score of 8. This is followed by the pilot episode, National Anthem which has a 7.7 rating.
Watch Black Mirror here.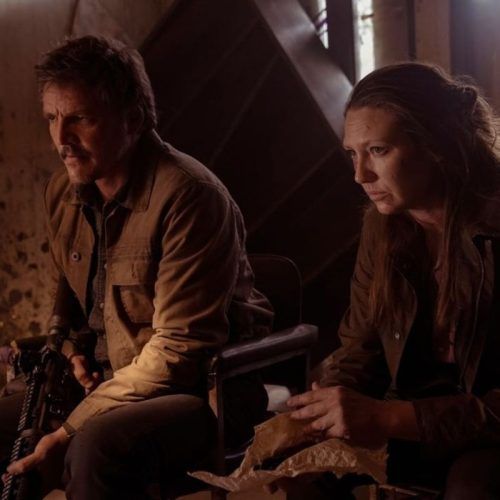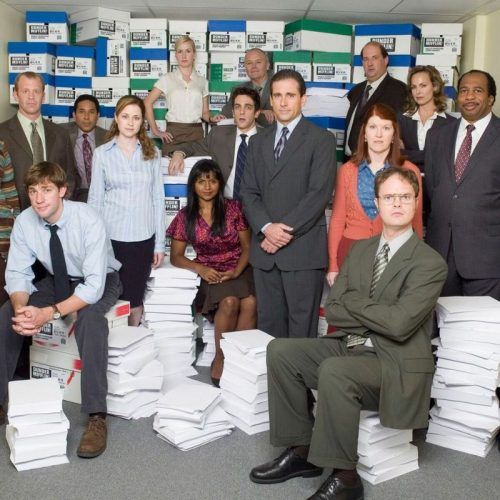 (Hero image credit: Black Mirror/Photo by David Dettmann/Netflix/ IMDb; Feature image credit: Black Mirror/ IMDb)
This story first appeared on Lifestyle Asia Kuala Lumpur
written by.
Trinetra Paul
Trinetra is an ardent foodie and bibliophile who writes about films, travel, food and lifestyle. As a writer and literature student, slam poetry and storytelling are her go to jam. When not working, Trinetra is busy looking for her next place to visit or binge-watching Instagram videos for travel inspiration.