Breaking Bad, the popular Emmy-winning show created by Vince Gilligan, is being adapted into a South Korean drama. This isn't all that surprising, given all those new K-dramas that were recently announced by streaming platforms like Netflix and Prime Video.
Korean Remake Version Of "Breaking Bad" Reportedly Already Planned For 4 Seasonshttps://t.co/jGdOpXz810

— Koreaboo (@Koreaboo) February 14, 2023
What we know about the South Korean remake of 'Breaking Bad'
According to an exclusive report by Hankyeoreh, the Korean version of Breaking Bad will have four seasons. While we are not certain about the production company, media reports state that the upcoming remake will be directed by Lee Chang-Yeol. Additionally, the team is also in the process of finding the lead actor for the show, a daunting task given that the new actor will have to step into Bryan Cranston's mighty shoes. Not just Walter White, casting for all of Breaking Bad's iconic characters is yet to be done in the Korean remake. While no network is currently attached to the show, the series is expected to air by 2024. The announcement of the South Korean version received mixed reactions as South Korea is known for its strict laws vis-à-vis illegal substances. The laws of South Korea restrict its citizens from using illegal substances even when they are travelling to a country where it is legal to do so.
Other fans pointed out the now exhausting pattern of making countless remakes/reboots of American content. These fans believe the Korean film industry should focus on producing original series instead of adapting already popular shows.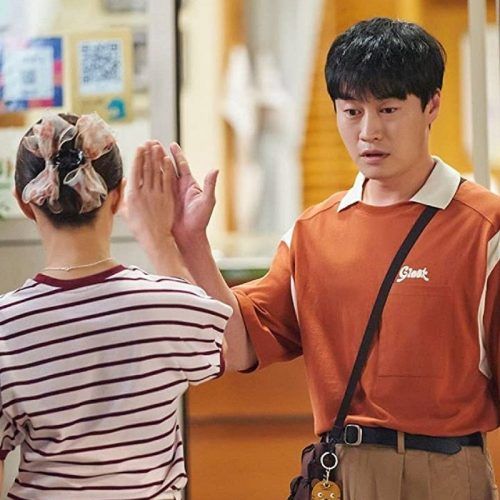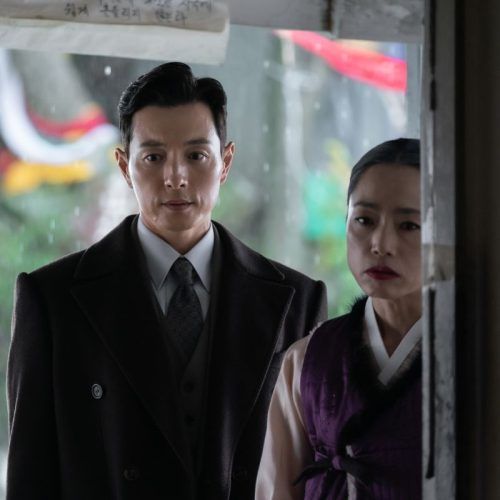 What is 'Breaking Bad' about?
Having aired its pilot episode in 2008, Breaking Bad ran for five seasons. The plot follows Walter White (Bryan Cranston), a high school chemistry teacher who is diagnosed with terminal lung cancer. In order to provide for his family after his death, the chemistry teacher starts making and selling methamphetamine (meth) with the help of his former student Jesse Pinkman (Aaron Paul). As the show progresses, the story becomes darker and more complex, exploring themes of power, morality and the consequences of one's actions.
Considered to be one of the most critically-acclaimed series of all time, Breaking Bad also holds the unique distinction of being the highest-rated TV show on IMDb. There are many Breaking Bad episodes that are considered to be some of the most engrossing, well-written and incredibly directed episodes of television. The American series also went on to win several prestigious awards including 16 Primetime Emmy Awards and two Golden Globes.
How fans are reacting to news of the Korean remake
When news of the South Korean remake broke, netizens and fans took to Twitter to express their opinions. Here's what they have to say:
WDYM BREAKING BAD KOREAN REMAKE?!?? pic.twitter.com/5L0QGMMtsz

— d r a n (@daheeverse) February 14, 2023
breaking bad korean remake. bet they made los pollos hermanos to be kimchi shop and made salamanca family with japanese or chinese ethnic

— anna | tybw era (@farandoming) February 14, 2023
How tf will a South Korean version of "Breaking Bad" be greenlit, when celebrities and citizens there can get years in prison for just weed?

Like some series just seem impractical in specific countries. You Ah in is literally being hounded upon, but "Breaking Bad"? Really? Meth?

— My Esc⩜⃝pism (@00alittle00) February 14, 2023
korea remaking breaking bad when the literal premise of the series is about mass producing and selling meth..in a country so conservative ??? yah idk about that one my friend..

— ᰔ (@tyongjpeg) February 14, 2023
Was korean breaking bad remake on anyones 2023 bingo card

— (@joysbiceps) February 15, 2023
(Hero and feature image credit: Courtesy IMDb/Breaking Bad)
Frequently Asked Questions (FAQs)
Question: What is Breaking Bad about?
Answer: Breaking Bad follows the story a high school chemistry teacher who is diagnosed with terminal lung cancer. In order to provide for his family after his death, he starts making and selling meth with his former student.
Question: Why is Breaking Bad so popular?
Answer: Breaking Bad is popular because of its engrossing storyline, incredible Emmy-winning performances and nuanced portrayal of power and morality.
Question: Which is the most watched Breaking Bad episode?
Answer: Breaking Bad's finale episode, Felina, is the most-watched episode of the series.
written by.
Sanika Achrekar
Digital Writer, Augustman
Sanika lives for fashion and skincare. She enjoys writing about style, beauty, and lifestyle. She worked as a fashion writer for Man's World India magazine. When not writing about designers and trends, she likes to shop, travel, try new Sushi restaurants, practise pilates and rewatch her comfort shows.