From sci-fi thrillers to murder mysteries – 2023 has the most diverse titles in store for Korean movie enthusiasts. We're exploring all the ones that promise to keep you glued to your screen.
The Hallyu wave swept the globe sometime in the 1900s. Today, it has found a permanent spot in the television habits of several generations – young and old. This has paved the way for the most unique storylines. And while dramas get the most time in the spotlight, films have also made quite a name for themselves. Take, for instance, the critically-acclaimed and wildly popular tale of class differences, Parasite – which went on to bag a dizzyingly large set of awards. Or the action horror Train To Busan, which continues to be one hailed as one of the most unique treatments of the zombie genre.
In 2022, titles like 20th Century Girl and Decision To Leave dominated the headlines for their memorable viewing experience. This year, the selection is eclectic and exciting – albeit dominated by thrillers – ensuring there's something in store for almost everyone. Get your planners out, you're going to want to pencil in these all-new Korean movies that are set to release sometime in 2023.
Check our complete list of K-dramas to watch!
Korean movies releasing in 2023 that are on our radar
JUNG_E Directed by: Sang-ho Yeon
Cast: Kim Hyun-joo, Uhm Ji-won, Ryu Kyung-Soo, Park So-yi, Kang Soo-yeon
Release date: January 20, 2023
Synopsis: In the 22nd Century (the year 2194 to be precise) the planet is uninhabitable and humanity survives within man-made shelters. The culprit? Climate change. However, with things constantly in flux, a war ensues within the shelters. And victory depends on discovering a way of cloning the elite leader of the allied forces – Jung Yi (played by Kim Hyun-joo) – into a robot.
Image: Courtesy Netflix
Ballerina Directed by: Lee Chung-hyeon
Cast: Jeon Jong Seo, Kim Ji Hoon, Park Yoo-Rim
Release date: 2023
Synopsis: Ok-Ju (played by Jung Jong-seo) is quite athletic, having mastered martial arts, sword fighting, and even gunmanship. She's even worked as a bodyguard. Her friend Min-Hee (played by Park Yoo-rim), meanwhile, is a ballerina. When the former is asked for a favour by the latter, she risks her life and exacts revenge in the most ruthless manner.
Image: Courtesy Netflix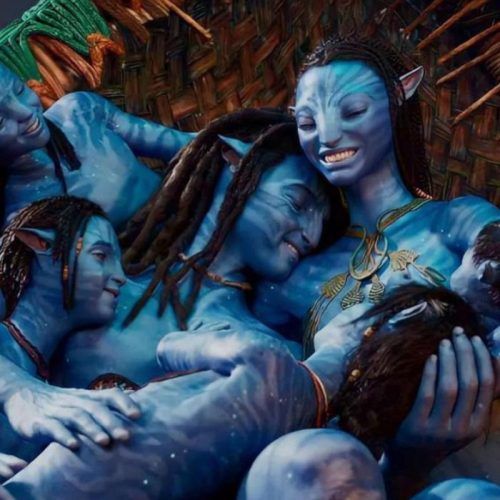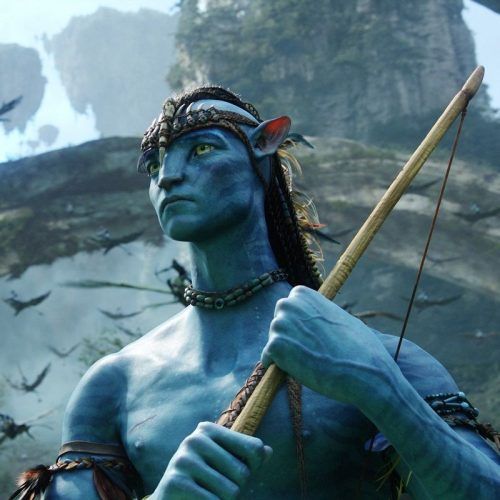 Unlocked Directed by: Kim Tae Joon
Cast: Yim Si-wan, Chun Woo Hee, Kim Hee Won, Kim Ye Won, Park Ho San, Jeon Jin Oh
Release date: February 17, 2023
Synopsis: Na Mi (played by Chun Won Hee) is employed at a startup company and leads an ordinary life. That is until she loses her smartphone to a criminal named Joon Young (played by Yim Si-wan) who threatens people using information stored in their devices. Also in the picture? Detective Ji-man (played by Kim Hee Won) – in the midst of a murder investigation – finds clues that point to his son Joon Young being the perpetrator.
Image: Courtesy Netflix
Believer 2 Directed by: Baek Jong-Yeol
Cast: Cho Jin-Woong, Cha Seung-Won, Han Hyo-Joo, Oh Seung-Hoon, Kim Dong-Young, Lee Joo-Young
Release date: 2023
Synopsis: In the search for a missing person – named Rak (played by Oh Seung Hoon) – detective Won Ho (Cho Jin Woong) chases after a teacher who happens to be the leader of an infamous drug cartel. The sequel also sees the introduction of new characters, especially Big Sword, who has insights into the said criminal organisation. Expect high-speed chases and an exciting battle at Yongsan Station, Seoul.
Image: Courtesy Netflix (Believer)
The Roundup: No Way Out Directed by: Lee Sang-yong
Cast: Ma Dong Seok, Lee Joon Hyuk, Aoki Munetaka, Park Ji Hwan, Lee Bum Soo, Kim Min Jae
Release date: 2023
Synopsis: Detective Ma Seok Do (played by Ma Dong Seok) switches from Geumcheon Police Station to the Metropolitan Investigation Team. The mission? To nab Japanese gangsters who have terrorised tourists in Korea for several years. However, along the way, he unravels murky murder cases. The third instalment to the popular movie series – this one promises to be exciting.
Image: Courtesy BA Entertainment
Kill Bok-Soon Directed by: Byun Sung-hyun
Cast: Jeon Do-yeon, Sol Kyung-gu, Esom, Koo Kyo-hwan, Kim Si-a, Lee Yeon
Release date: June 2, 2023
Synopsis: A single mother who also happens to be a lethal contract killer with a 100 percent success rate – Kill Bok Soon (played by Jeon Do-yeon) works for M.K Entertainment. She's been trained by Cha Min-kyu (played by So Kyung-gu) – a dangerous person with the power to take everything away from her. She struggles to achieve a work-life balance and just as she's about to renew her contract, she finds herself in the midst of a situation that will require her to kill or be killed.
Image: Courtesy Netflix
The Match Directed by: Kim Hyung-Joo
Cast: Lee Byung-hun, Yoo Ah-in, Yoo Ah-in, Kim Kang-hoon, Ko Chang-seok
Release date: July 7, 2023
Synopsis: Cho Hun-Hyun (played by Lee Byung-hun) is a Go (an abstract strategy board game) champion. He discovers a gifted, albeit untrained young man called Lee Chang-ho (Yoo Ah-in), in an amateur contest and resolves to help guide him to the professional leagues. However, when the protege turns his back on him, conflicts emerge.
Image: Courtesy Netflix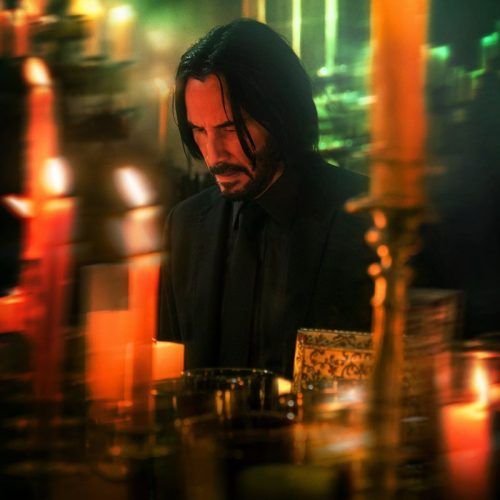 The Point Men Directed by: Im Soon Rye
Cast: Hwang Jung-min, Hyun Bin, Kang Ki-young
Release date: January 18, 2023
Synopsis: An extremist terrorist group takes Korean tourists hostage in the Middle East. The Korean government sends in Jae Ho (played by Hwang Jung-min) – a skilled diplomat, who asks for cooperation and uses every means possible to free them from captivity. However, these efforts fail, forcing him to work with special agent Dae Sik (Hyun Bin) – an expert on the Middle East. Together they navigate tricky deaths and race against time, forging a bond in the process. Based on a true story, this has all the makings of being one of the best Korean movies of 2023.
Image: Courtesy Megabox Plus M
Silence Directed by: Tae-gon Kim
Cast: Lee Sun Kyun, Joo Ji Hoon, Kim Hee Won
Release date: 2023
Synopsis: This story follows a group of people who are isolated on an airport bridge in the midst of a thick fog. To add to the difficulties, the said structure is about to collapse, with threats lurking at every corner.
Image: Courtesy CJ ENM
Phantom Directed by: Lee Hae-young
Cast: Sol Kyung-gu, Lee Hanee, Park So-dam, Park Hae-soo, Seo Hyun-woo
Release date: January 18, 2023
Synopsis: This storyline takes viewers back to the early 1900s, during the Japanese colonisation of Korea. A failed attempt to assassinate the new resident general by an underground anti-Japanese organisation brings up five suspects. This includes Junji Murayama (played by Sol Kyung-gu) a former soldier and current police officer as well as Park Cha-Kyung (played by Lee Hanee) who works in the department that records cryptograms. They're all brought to a hotel on a seaside cliff to discover which is the infamous "phantom," a spy who'd eluded the authorities. Trapped and desperate to be freed, those under observation need to use their wits as well as skills of investigation to clear themselves of blame.
Image: Courtesy Far East Films
Gangnam Zombie Directed by: Lee Soo-seong
Cast: Ji Il-joo, Park Ji-yeon, Cho Kyung-hun, Choi Seong-min, Lee Joo-jeong, Tak Teu-in
Release date: January 5, 2023
Synopsis: Hyun Suk (played by Ji Il-Joo) finds himself trapped in the office when zombies swarm Gangnam in Seoul. Also in the picture? Min Jung (Park Yi Jeon) – a righteous, brave woman who always speaks up against injustice. The two attempt to break out of the building while keeping themselves (and each other) alive.
Image: Courtesy Contents Panda
Which of these Korean movies releasing in 2023 do you most look forward to watching?
Feature and hero image: Courtesy Netflix
This story first appeared on Lifestyle Asia India