The highly anticipated Love is Blind reunion was delayed this weekend, and then was completely unavailable on Netflix. Naturally, the internet had a lot to say about it. Here are the best Twitter reactions and memes about the Love is Blind Season 4 reunion delay.
The Love is Blind Season 4 reunion was off to a rocky start, as the reunion was set to take place live on Netflix this weekend. However, after a long delay, and Netflix likely even crashing due to the huge viewership, the streaming platform was in hot water with netizens from around the globe.
[Hero and Featured Image Credit: Netflix] About the Love is Blind reunion
For context, Love is Blind is a reality dating show wherein contestants chat and "fall in love" without ever seeing each other. Over the course of a few weeks, they get to know each other in the "pods," or small cabins separated by a wall so they cannot interact physically. Once things get serious, contestants have to propose (yes, like actual marriage) to their chosen ones, and then can finally lay eyes on each other for the first time. The latter half of the show then follows the couples on their journey to the big day, with the final episodes broadcasting the wedding. Will they really say "I do"? That's the premise.
In the past, Love is Blind reunions have been very popular. Viewers get to see how the contestants have grown (or grown apart) and hash out smaller details that were shown (or not shown) in the series. Who had beef with whom? Who still has beef with whom? Who moved on? Who didn't?
The Love is Blind reunion is always highly anticipated, and the season 4 reunion on 16 April this year was no different. Except, it was very, very different. Firstly, it was going to be a livestream, and secondly it didn't really happen at all. Here are the Love is Blind reunion delay memes to walk you through it.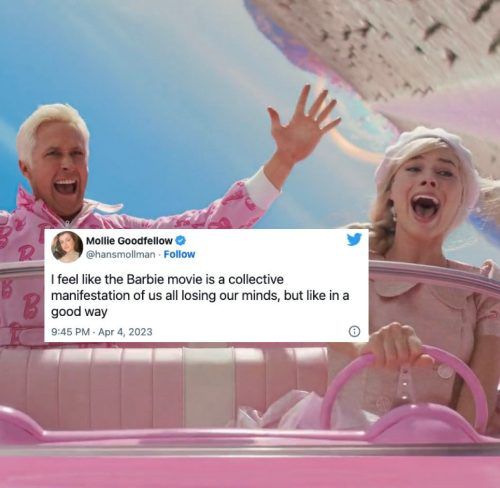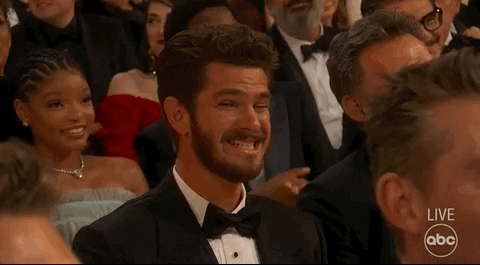 The best Love is Blind reunion delay memes and Twitter reactions
The let-down was real
I finally make it to something on time and this happens? #loveisblind #LOVEISBLINDreunion pic.twitter.com/fKZQha6gFx

— Daniel Monjarres (@Netflix_ConaSua) April 17, 2023
Hello?
Netflix trying to turn on this live reunion right now #LoveIsBlindLIVE pic.twitter.com/h7cKQQ9k6K

— Isioma Odita (@isiforshort) April 17, 2023
Many of us got creative.
Doing interpretative dancing to the holding screen music #LoveIsBlindlive pic.twitter.com/MWfM7BvBGV

— Bolu Babalola 🍯&🌶 (@BeeBabs) April 17, 2023
This could be a show of its own.
the love is blind cast sitting in silence next to each other for the past 30 minutes as netflix is trying to get their shit together #LoveIsBlindLIVE pic.twitter.com/qCEEnwH6zH

— liv (@elvnhopp) April 17, 2023
Imagine working at Netflix right now.
Netflix execs when their first LIVE event isn't loading on time #LoveIsBlindLIVE #LoveIsBlind pic.twitter.com/Mr25KAAVmv

— T (@trinawatters) April 16, 2023
This always works, you know.
@Netflix did you try unplugging it then plugging it back in

— quinta brunson (@quintabrunson) April 17, 2023
The plot twist!
When we thought we were going to be dragging Jackie but we ended up dragging Netflix #LoveIsBlindLIVE pic.twitter.com/X31nug1Lrl

— rosechocglam (@rosechocglam) April 17, 2023
Shots fired.
Not Netflix being the new Ticketmaster #LoveIsBlind pic.twitter.com/LH1SRKZWWy

— 𝒆𝒓𝒊𝒔⁷ 진구 (📚) (@eristoyourpluto) April 17, 2023
She would've known what to do.
Someone call Lucia the seamstress to fix this. I believe in her

— Alexandria Ocasio-Cortez (@AOC) April 17, 2023
Honestly, the Twittersphere and meme world had a blast. Thanks, Netflix!
Netflix, your enemies are laughing at you🙃 get it together #LOVEISBLINDreunion #LoveIsBlindLIVE pic.twitter.com/uejrmtRD9J

— SUNRISE ☆ (@_watchsunrise) April 17, 2023
This story first appeared on Lifestyle Asia Bangkok