The year so far has seen some incredible shows roll out that have bowled the audience over. However, among such binge-worthy content, there are some cringe-fests as well. Be it for their 'rotten' storyline or 'stale' acting, they earned grave reviews and ended up being some of the lowest-rated TV shows of 2023 according to Rotten Tomatoes.
Rotten Tomatoes offers holistic and technical insight that can help you decide what to watch, and what you can simply skip. The aggregating site considers both acclaimed critics' comments and honest audience reviews that form their 'Tomatometer' ratings and audience score. Accompanied by a synopsis, season-wise summaries, noted reviews and cast details, you can trust a Rotten Tomato recommendation for the best TV show marathon.
How do the Rotten Tomatoes ratings work?
To put it simply, if there is a bright red tomato next to the show title, it indicates 'fresh' content that is highly recommended. On the contrary, a green 'splat'-like symbol implies the content is 'rotten'. The 'Tomatometer' rating comes as a percentage — the higher the figure, the better the show. A show is considered fresh only if it manages to garner 60 per cent or more.
Similarly, the audience rating is also provided as a percentage and a tub of popcorn. The tub is red, full, and standing only if it gets a similar 60 per cent score. Else, you will find a green fallen one, with spilt popcorn.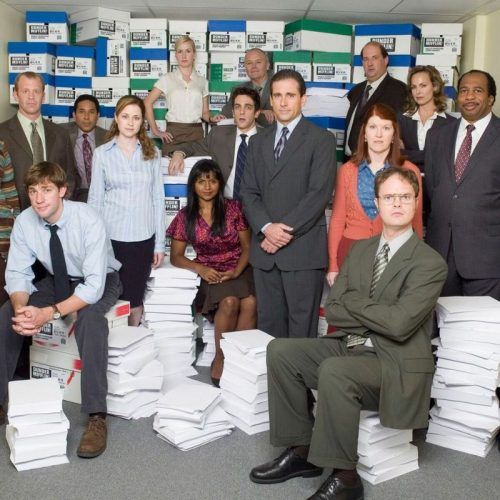 Here are some of the TV shows of 2023 with the lowest ratings on the Tomatometer
From The Idol to Velma and Queen Cleopatra, here are the lowest-rated TV shows as per Rotten Tomatoes that can help you filter out your choices for a fun-filled binge-watching session.
Jump To / Table of Contents Rotten Tomatoes rating: 40 per cent
Directed by: Charlie Grandy
Release date: 12 January
Voice Cast: Mindy Kaling, Glenn Howerton, Sam Richardson, Constance Wu
Synopsis: A 15-year-old Velma (voiced by Kaling) gets embroiled in a murder mystery where she is the prime suspect. She begins going behind the truth, with the help of her best friend Norville Rogers (voiced by Howerton), while mending her friendship with Daphne Blake (voiced by Wu), finding her missing mother and avoiding the visions that hinder her quest.
Critics consensus: "Jinkies! This radical reworking of the beloved Mystery Team has plenty of attitude and style, but it doesn't have the first clue for how to turn its clever subversion into engaging fun," states Rotten Tomatoes.
Image: Courtesy Velma/ IMDb Rotten Tomatoes rating: 39 per cent
Created by: Anthony Hemingway
Release date: 1 March
Cast: Steve Howey, Ginger Gonzaga, Erica Hernandez, Omar Miller
Synopsis: Helen Tasker (Gonzaga), a bored linguistic professor, finds out her, otherwise, dull techie husband Harry (Howey) is a top international spy. As she tries to reignite the spark in their marriage, Helen is recruited to work along with him.
Critics consensus: Rotten Tomatoes says, "Bland as gruel, True Lies might borrow the name of a cinematic blockbuster but retains none of the personality that would differentiate it from the crowded field of espionage romances."
Image credit: True Lies/ IMDb Rotten Tomatoes rating: 33 per cent
Created by: Aitor Gabilondo
Release date: 19 May
Cast: Arón Piper, Aitor Luna, Almudena Amor
Synopsis: Sergio Ciscar (Piper) murdered his parents and was taken into juvenile detention. After six years, he is released early as the authorities couldn't establish a motive. Now, an experiment of constantly monitoring him and his actions is laid out to probe into his psyche. Psychiatrist Anna Duduel (Amor) and her team are behind this, who are also supervised by subinspector Cabrera (Luna), who is anything but cooperative. Meanwhile, Sergio, who remained mute throughout his detention, now speaks to a young woman.
Critics consensus:  The Guardian's review highlights the poor plotline, stating, "Normally a bad drama has a plot with holes in it. Spanish psychological thriller Muted is more like a black hole sucking in the occasional drifting nugget of narrative, destroying each one without a trace. Rarely has such a serious-minded miniseries made so little sense."
Decider says, "Muted feels like it's going to keep its audience at arm's length for its entire 8-episode season, which is not a recipe for a show people will want to binge."
Image: Courtesy Muted/ IMDb
04
Alert: Missing Persons Unit Rotten Tomatoes rating: 29 per cent
Created by: John Eisendrath and Jamie Foxx
Release date: 8 January
Cast: Scott Caan, Dania Ramirez, Adeola Role
Synopsis: Police officer Nikki Batista (Ramirez) and her ex-husband Jason Grant's (Caan) quest to find their long-lost son takes interesting turns as she joins the Philadelphia Police Department's Missing Persons Unit (MPU) and helps others track down their lost relatives, too.
Critics consensus: Although Fox renewed the show for season 2, Variety said, "This is a well-enough-made show that is far from the most egregious example of television valorising the cop at the expense of all other facets of society." A CNN review reads, "Thus far, this latest foray into hunting for missing persons isn't particularly worth finding."
Image: Courtesy Alert: Missing Persons Unit/ IMDb Rotten Tomatoes rating: 27 per cent
Directed by: Lisa Barros D'Sa, Glenn Leyburn
Release date: 13 April
Cast: Charlie Murphy, Richard Armitage, Indira Varma
Synopsis: William Farrow is a respected London surgeon with a beautiful wife, career and children. However, a lack of passion in his life drives him into an obsession and infatuated relationship with his son's fiancée Anna Barton (Murphy), which changes their lives.
Critics consensus: Rotten Tomatoes mentions, "Harkening back to classic erotic thrillers, Obsession occasionally musters the genre's sensual sparks while exemplifying its bad habit of contrived dramatics."
Image: Courtesy Obsession/ IMDb Rotten Tomatoes rating: 23 per cent
Created by: Natalie Abrams, Chad Fiveash, James Patrick Stoteraux
Release date: 14 March
Cast: Anna Lore, Oscar Morgan, Olivia Rose Keegan, Fallon Smythe, Tyler DiChiara
Synopsis: Bruce Wayne is murdered and Gotham City is taken over by the next generation. His adopted son Turner Hayes (Morgan) forms a pact with the children of Batman's enemies — Duela (Keegan), Harper Row (Smythe), and her brother Cullen Row (DiChiara). Although framed for murdering the vigilante, they become the new guards of Gotham City.
Critics consensus: "Never send amateurs to do a Batman's job," says Rotten Tomatoes ratings. The CW also cancelled the show after one season.
Image: Courtesy Gotham Knights/ IMDb Rotten Tomatoes rating: 21 per cent
Created by: Stacy Rukeyser
Release date: 25 June 2021 (season 2 released on 2 March 2023)
Cast: Sarah Shahi, Mike Vogel, Adam Demos, Margaret Odette
Synopsis: Billy Connelli (Shahi) is a mother of two in a stable marriage and resides in the suburbs. Her marriage begins to crumble when she takes a trip down memory lane and begins to journal her fantasy-driven past with her ex, Brad Simon (Demons).
Critics consensus: Tomatometer has a reading of 21 per cent and the audience score is 41 per cent. Critics' consensus on Rotten Tomatoes mentions, "Suffocating its more provocative ideas with steamy interludes and melodramatic writing, this erotic drama is too obsessed with sex to ever fully come to life."
Season 2, on the other hand, has no score on Tomatometer, while a poor audience rating stands at 55 per cent. A Rolling Stone review says, "A study in first-world problems writ large. But beneath the wall-to-wall sex and actors faking orgasms lies a pretty smart look at some eternal questions."
Image: Courtesy Sex/Life/ Photo by Courtesy of Netflix – © Netflix/ IMDb Rotten Tomatoes rating: 19 per cent
Directed by: Tina Gharavi
Release date: 10 May
Cast: Adele James, Jada Pinkett Smith, Craig Russell
Synopsis: One of Egypt's most successful monarchs, Queen Cleopatra (James) is known for her powerful reign, beauty and tragic death. Her glorious rule of 21 years, which lasted from 51 BC to 30 BC, ended with her tragic suicide.
Critics consensus: Ever since its release, this Netflix docudrama has been on the lowest rungs of Rotten Tomatoes rating. According to Forbes, it had a 1 per cent audience score at the time of release, which rose to 2 per cent a few days later, and currently stands at 3 per cent. The racial depiction and misinterpretation of history were some of the reasons for such a low score.
"Queen Cleopatra may posit some fresh speculation about the ubiquitous monarch, but its glossy presentation errs more towards a superficial toga party than a substantive endeavor [sic]," states Rotten Tomatoes.
Image: Courtesy Queen Cleopatra/ IMDb Rotten Tomatoes rating: 19 per cent
Created by: Sam Levinson, Reza Fahim, Abel 'The Weeknd' Tesfaye
Release date: 4 June
Cast: Lily-Rose Depp, Abel 'The Weeknd' Tesfaye, Suzanna Son
Synopsis: When a nervous breakdown distraught her last tour, Jocelyn's (Depp) journey to become a successful pop star is halted. However, she is determined to redeem her career. At such a juncture, she comes under the confluence of cult guru Tedros (Tesfaye) with a dark and sordid past.
Critics consensus: "Every bit as florid and sleazy as the industry it seeks to satirise, The Idol places itself on a pedestal with unbridled style but wilts under the spotlight," reads Rotten Tomatoes.
Image: Courtesy The Idol/ IMDb Rotten Tomatoes rating: 14 per cent
Release date: 16 January
Cast: Lorna Thomas
Synopsis: Glee (2009 – 2015) was a highly-rated show created by Ryan Murphy. Now, the cast returns to share unknown behind-the-scene details, what went into making the series and the rise and fall of some of the stars.
Critics consensus: Entertainment Weekly describes the show as "A cheap rehash of other people's tragedy." CNN also says, "Recounting triumphs but mostly tragedies associated with the hit Fox show, the project feels as if it's on significantly surer footing charting the former and basically just icky when delving into the latter."
Image: Courtesy The Price of Glee/© Investigation Discovery/ IMDb Rotten Tomatoes rating: 14 per cent
Release date: 15 January
Cast: Charlene DeCicco, April Jayne, Billy Johnson, Pola Mochon, SoYoung, Ricky Watson, Kelle Mortensen
Synopsis: Eight middle-aged women between 40 and 60 are taken to a luxury seaside villa in Mexico for a hookup spree with younger men. However, in a rather odd oedipal twist, these men, all in their 20s, turn out to be the real-life sons of these women.
Critics consensus: There are very few reviews and ratings on Rotten Tomatoes and the audience score stands at 37 per cent. "It's the very presence of the sons in the house that makes the women's (healthy, ordinary) desire for sex and love with younger men seem icky," says The Guardian, while Rolling Stone mentions, "MILF Manor asks the viewer to derive titillation from this psychological torture."
Image: Courtesy TLC
(Hero image: Courtesy Velma/ © 2023 WB/ IMDb; Feature image: Courtesy The Idol/ IMDb)
This story first appeared on Lifestyle Asia India
Frequently Asked Questions (FAQs)
Question: What does Rotten Tomatoes mean for TV shows?
Answer: Rotten Tomatoes rates shows based on critics' reviews and audience feedback to help viewers choose the best content to watch. If a series manages to garner more than 60 per cent votes from critics, it gets a red tomato sign beside the titles indicating that the show is 'fresh' and worth watching. However, a green 'splat'-like symbol appears indicates 'rotten' content that one should skip.
Question: Which show is 100 per cent on Rotten Tomatoes?
Answer: Some of the best shows with a 100 per cent rating on Rotten Tomatoes include "1971: The Year That Music Changed Everything" (2001), "Breaking Bad" season 3 (2010) and season 4 (2011), "24: Day 5" (2006), "Bates Motel" season 5 (2017) and more.
Question: What show has the lowest rating on Rotten Tomatoes?
Answer: 'Queen Cleopatra', 'Velma', 'The Idol', 'MILF Manor' and 'Kaleidoscope' are some of the shows of 2023 with the lowest ratings on Rotten Tomatoes. Others include 'Dads' (2013-2014), 'Saint George' (2014) and 'We Are Men' (2013).
Question: Has any movie got 0 on Rotten Tomatoes?
Answer: 'Gotti' (2018), 'A Thousand Words' (2012), 'Ballistic: Ecks vs. Sever' (2002), 'One Missed Call' and 'Left Behind' (2014) are some of the movies with 0 rating on Rotten Tomatoes.
Question: What is the least-rated movie?
Answer: Some of the least-rated movies on Rotten Tomatoes include 'Pinocchio' (2002), 'Gold Diggers' (2003), 'Jaws The Revenge' (1987), 'Dark Crimes' (2016) and 'Stratton' (2017).
written by.
Trinetra Paul
Trinetra is an ardent foodie and bibliophile who writes about films, travel, food and lifestyle. As a writer and literature student, slam poetry and storytelling are her go to jam. When not working, Trinetra is busy looking for her next place to visit or binge-watching Instagram videos for travel inspiration.