Horror fans, assemble! An Insidious spin-off movie titled Thread: An Insidious Tale is in the works.
In January 2022, it was revealed that Thread was in its initial stages of development with Jeremy Slater, who was writing the script, also making his directorial debut with it. Additionally, it was reported that James Wan will be involved as a producer for the project.
Now, according to Deadline, both Kumail Nanjiani, known for his roles in The Big Sick and MCU's Eternals, and Mandy Moore, famous for her work on This Is Us, will be starring in the upcoming Insidious spin-off movie.
The horrors behind the red door will be revealed.

Watch the trailer for Insidious: The Red Door, exclusively in theaters this July. #InsidiousMovie @InsidiousMovie pic.twitter.com/LQUkVMcHas

— Blumhouse (@blumhouse) April 19, 2023
The Insidious film franchise is a popular series of horror movies that first hit the big screen in 2010. Since then, it has gained a massive fan following owing to its supernatural themes and suspenseful storytelling. Currently, the Insidious film franchise comprises the following: Insidious (2010), Insidious: Chapter 2 (2013), Insidious: Chapter 3 (2015), Insidious: The Last Key (2018) and the upcoming Insidious: The Red Door (2023).
Insidious: The Red Door is all set to release in July and will continue the original franchise's storyline. In this film, we will see Josh Lambert heading east to drop his son, Dalton, at college. However, this new chapter of Dalton's life quickly turns into a terrifying nightmare when the demons from his past start haunting both father and son.
What will be the plot of 'Thread: An Insidious Tale'? Thread: An Insidious Tale is the latest addition to the Insidious horror franchise. However, it will feature a completely different storyline and won't be (directly) related to the main movies. The spin-off will have one thing in common with the main films though – it too will explore the experiences of ordinary individuals caught up with demonic entities.
The plot will revolve around a married couple, portrayed by Nanjiani and Moore, who resort to a spell in their quest to travel back in time and prevent the tragic demise of their daughter when she was young. However, their actions carry significant and dire consequences which the spin-off film will explore.
When is the 'Insidious' spin-off movie coming to theatres? As of now, no official release date has been revealed. There are also no reports on when the filming of the Insidious spin-off project will begin.
On the other hand, Insidious: The Red Door is all set to release on July 7. So, for all those who are waiting for a horror flick, don't miss out on this one.
Who is in the cast of 'Thread: An Insidious Tale'?
As of now, only Kumail Nanjiani and Mandy Moore have been confirmed as cast members of the upcoming horror movie. No other cast members have been announced yet.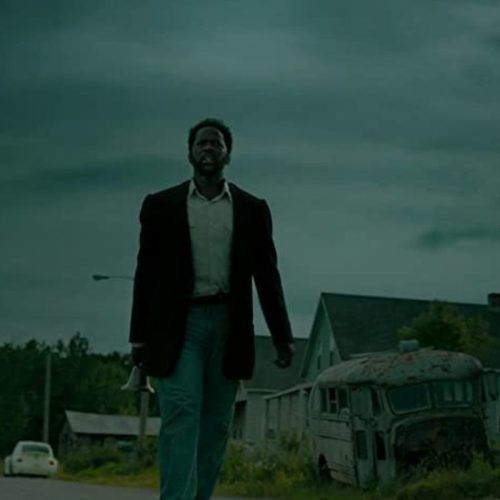 (Hero and feature image credit: Courtesy IMDb/Insidious)
Frequently Asked Questions (FAQs)
Question: Is Insidious getting a Spin-off?
Answer: Yes. Thread: An Insidious Tale is the upcoming spin-off movie in the Insidious universe.
Question: Are Insidious and The Conjuring universes connected?
Answer: No, The Conjuring and Insidious franchises are not connected to each other.
written by.
Sanika Achrekar
Digital Writer, Augustman
Sanika lives for fashion and skincare. She enjoys writing about style, beauty, and lifestyle. She worked as a fashion writer for Man's World India magazine. When not writing about designers and trends, she likes to shop, travel, try new Sushi restaurants, practise pilates and rewatch her comfort shows.