Netflix is one of the leading streaming services today, with 231 million paid memberships in over 190 countries. While the service started in the US, it's fast-growing in the Asia Pacific region with the explosion of hits like Squid Game and Alice in Borderland. Netflix continues to invest heavily in films and series, making the content available to viewers around the world in local languages. In fact, Asian films hit the top 10 weekly non-English film list for a total of 51 (out of 52) weeks in 2022. Several films from Indonesia, India, and South Korea took the number one spot on the weekly global non-English films last year as well.
Our sister publication Lifestyle Asia had the opportunity to attend Netflix's first-ever Asia Pacific film showcase in Seoul. Filmmakers, creators, and Netflix content leads gave exclusive sneak peeks of their upcoming titles in the region, including never-before-seen film stills, clips, and fun facts. Below are some of the highly-anticipated Asian titles expected to come out this year and in 2024.
Mark your calendars!
Must-see Asian movies from Netflix's film slate
1. Hunger
Region: Thailand
Directed by: Sitsiri (Dome) Mongkolsiri
Cast: Chutimon Chuengcharoensukying, Nopachai Jayanama, Gunn Svasti Na Ayudhya
Synopsis: Aoy, a young woman, runs her family's street food stall in Bangkok. One day, she receives an invitation to train under the tutelage of a famous but equally strict chef Paul of the restaurant, Hunger. Will Aoy have what it takes to achieve her dream of becoming a famous chef?
Director Dome said, "Thailand is a country of foodies. The female character that you see in the film is one of the people that you see in daily life. The film is a bit dark, but it also reveals different societal problems. These days, the issues that we face are similar. When I made this, I wasn't thinking of making a Thai movie. It just happens to have Thai stars. But it's for everybody."
2. Run Rabbit Run Region: Australia
Directed by: Daina Reid
Cast: Sarah Snook, Lily LaTorre, Damon Herriman, Greta Scacchi
Synopsis: Sarah is a fertility doctor who has firm beliefs when it comes to life and death. But after noticing strange behaviours from her young daughter, she must challenge her own values and confront a ghost from her past.
Producer Anna Mcleish said, "Female-led horror films have strong characters at their core and are often quite heavy with themes like motherhood, trauma, control, and ageing. This is one of the interesting things. Just exploring the darker side of femininity has been fun."
3. Kathal
Region: India
Directed by: Yashowardhan Mishra
Cast: Sanya Malhotra, Anant Joshi, Vijay Raaz, Rajpal Yadav, Neha Saraf
Synopsis: When a local politician's prized jackfruits (kathal) go missing, it turns into a bizarre case that falls into the hands of a young but earnest police officer.
Director of Content for Netflix India, Ruchikaa Kapoor Sheikh said, "The film's a satire based on true events. It's produced by Oscar winner, Guneet Monga [of The Elephant Whispers]. It's helmed by first-time director Yashowardhan Mishra."
4. Khufiya
Region: India
Directed by: Vishal Bhardwaj
Cast: Ali Fazal, Ashish Vidyarthi, Tabu, Wamiqa Gabbi
Synopsis: Khufiya is based on the novel Escape to Nowhere, written by the former Chief Counter Espionage Unit of R&AW, Amar Bhushan. The film takes viewers on a journey of an R&AW operative, Krishna Mehra, who is assigned to a very crucial mission. This leaves her juggling her dual life as a spy and a lover.
Ruchikaa Kapoor Sheikh quoted, "This is directed by celebrated and prolific filmmaker Vishal Bhardwaj. It's based on real events where an agent has to choose between her life as a spy or her role as a lover. It's an edge-of-your-seat thriller with themes that we can all relate to. The film depicts nuanced storytelling from the heart."
5. Ballerina Region: South Korea
Director: Lee Chung-hyun
Cast: Jung Jong-seo, Kim Ji-hun, Park Yu-rim
Synopsis: Ballerina follows Okju's ruthless revenge for her best friend, Minhee. Okju, being a former bodyguard, has no physical limits when it comes to her self-defence skills, swordsmanship, agility with guns, and motorbikes.
Content Director of Netflix Korea, Vincent Taewoon Kim added, "This is Lee Chung-hyun's next film, the same director as The Call, which was one of the top-performing Korean films in 2021. We're confident with this director and the female lead, Jung Jong-seo. This is why we decided to make a female-led action film."
6. Believer 2 Region: South Korea
Director: Jeon Cheol-hong
Cast: Cho Jin-woong, Cha Seung-won, Han Hyo-joo, Oh Seung-hoon, Kim Dong-young, Lee Joo-young
Synopsis: Believer 2 follows Won-ho's search for Rak, who disappeared after Brian's incarceration. At the same time, he also tries to get to the core of an elusive drug cartel. The sequel to the Korean adaptation of the Hong Kong film Drug War continues the nerve-wracking war between Won-ho and the drug syndicate boss, Lee.
Vincent Taewoon Kim added, "The first film was a huge success in South Korea so we bring the next part of the story to Netflix for more people to enjoy."
7. The Great Flood
Region: South Korea
Director: Kim Byung-woo
Cast: Kim Da-mi, Park Hae-soo
Synopsis: As a great flood hits the Earth, Anna and her son desperately escape to the rooftop of their 30-storey apartment to meet the rescue team. Anna escapes but leaves her son behind. When she wakes up, she finds herself back to the day when the great flood is about to hit.
Vincent Taewoon Kim said, "This is the third film by director Kim Byung-woo. The backdrop is a huge flood so it's a big-budget film. It's going to be one of our tentpole movies next year. It's a highly-anticipated title."
8. Yellow Door (working title) Region: South Korea
Director: Lee Hyuk-rae
Cast: Members of Yellow Door Film Club
Synopsis: This documentary traces the journey of Oscar-winning director, Bong Joon-ho's unreleased short film, Looking for Paradise. The 22-minute film was exclusively shown to about ten members of the cinephile club, Yellow Door in 1992. No one watched the movie since then. In the progress of getting to the bottom of Bong's mysterious debut film, Yellow Door (working title) pieces together the memories of the only witnesses to the film.
"This documentary is a gift to all cinephiles because it takes you back. It asks many people in the industry why they got into film in the first place and why they love it so much. It's a story about director Bong's career and where it all started. This is our first documentary that's going to tell a humanistic side as the main focus. It'll be a huge appeal to all cinephiles out there, especially as director Bong is deeply involved in this project," added Vincent Taewoon Kim.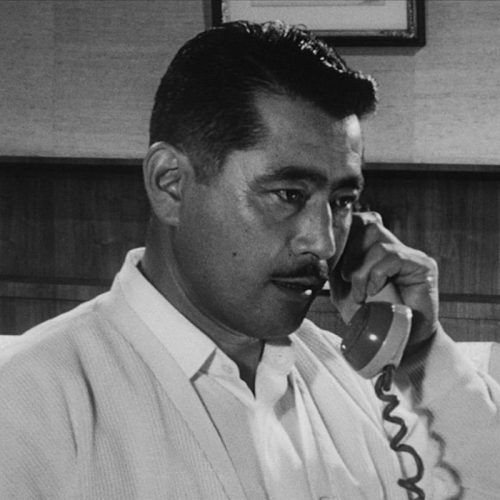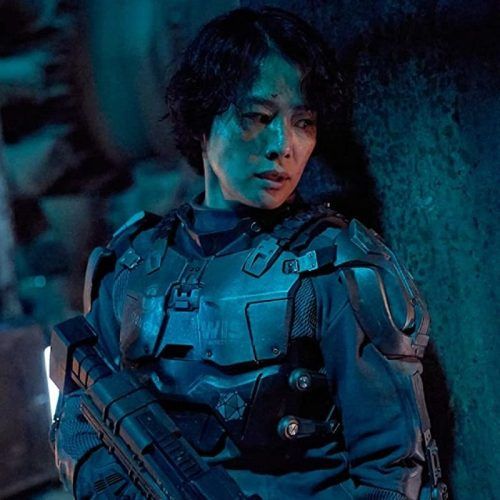 9. My Name is Loh Kiwan
Region: South Korea
Director: Kim Hee-jin
Synopsis: Song Joong-ki takes on the role of North Korean defector Loh Kiwan and Choi Sung-eun is playing Marie. Loh arrives in Belgium with hope, while Marie loses her reason to live. The film depicts their fated first meeting, farewell, and love.
Vincent Taewoon Kim said, "This is Song Joong-ki's first original Netflix film. It's currently in production and looking to launch early next year."
10. Zom 100: Bucket List of the Dead Region: Japan
Director: Yusuke Ishida
Cast: Eiji Akaso, Mai Shiraishi, Shuntaro Yanagi, Kazuki Kitamura
Synopsis: This film centres around a young man, whose life had been sucked out of him by his bullying boss. One day, he wakes up to a zombie apocalypse and starts to pursue his zombie apocalypse bucket list.
Content Manager of Netflix Japan, Shinichi Takahashi, quoted, "The original story is by the same writer as Alice in Borderland. It's a live-action adaptation. In Japan, zombie films are considered genre films, which haven't succeeded much before. The film follows a character who works in an exploitative company, feeling like a "zombie". When he experiences this zombie apocalypse, it becomes a paradise. It's set in Shinjuku and we had to build a large-scale set to recreate the city."
Watch Zom 100: Bucket List of the Dead here
11. In Love and Deep Water
Region: Japan
Director: Yusuke Taki
Cast: Ryo Yoshizawa, Aoi Miyazaki
Synopsis: Suguru, a butler and a mysterious woman named Chizuru cross paths on a luxurious cruise. Together, they try to uncover a murder mystery that occurs on the ship.
Shinichi Takahashi added, "We worked with Yuji Sakamoto, a top writer in Japan. This is a romantic drama with an element of mystery. Our initial plan was to film on an actual cruise ship. Due to the pandemic, the Japanese government didn't allow the ship to dock. We had to build a set, use special effects, and different camera techniques."
Watch In Love and Deep Water here
12. City Hunter Region: Japan
Director: Yuichi Sata
Cast: Ryohei Suzuki, Misato Morita
Based on the original manga of the same name, City Hunter combines comedy, action, and romance with stories about the beloved characters that are yet to be told.
"This will be released in 2024 and is the live-action adaptation of City Hunter. The original story is loved throughout the globe. We had numerous attempts to do this adaptation in Japan. However, we were always met with hurdles. For instance, filming in Shinjuku is very difficult and using guns in action sequences is not universal in Japan", added Shinichi Takahashi.
Which of these films are you most excited for?
This story first appeared in Lifestyle Asia Kuala Lumpur