Many bands tasting the first few hints of success often lose their ground on the path to superstardom. This has been one of the most widely-known facts about the music industry — but with Coldplay, history has been kind.
Not only has the college-formed quartet emerged as one of the most commercially successful bands of the 21st century with over 100 million in album sales, eight world tours, and numerous global chart-toppers, their genre-bending music has amassed a loyal fanbase that has grown with them ever since their debut in 1998.
Multiple Grammys, and sold-out stadiums later, Coldplay still remains one of the indomitable forces of the music industry. While the band has witnessed a very public journey in the past 24 years, there are still some interesting facts about Coldplay you probably haven't heard about.
When and where did Coldplay come from?
Formed in London in 1997, Coldplay consists of vocalist and pianist Chris Martin, guitarist Jonny Buckland, bassist Guy Berryman, drummer Will Champion, and creative director Phil Harvey. They met at University College London and began playing together from 1997 to 1998, initially calling themselves Big Fat Noises and Starfish.
After independently releasing an extended play, Safety, in 1998, the band signed a record deal with Parlophone in 1999. Their debut album, Parachutes, which was released a year later, included the breakthrough single "Yellow". The powerful acoustics and Martin's excellent vocals transformed Coldplay into an overnight sensation. They received a Grammy for Best Alternative Music Album in the following year, ensuring a befitting introduction to the changing landscape of the music industry at the turn of the millennium.
Following the success of their debut offering, there was no stopping the band. Coldplay released a total of nine albums over the past two decades, the songs of many of which have cultivated historic status.
How did Coldplay become one of the biggest bands of the 21st century?
It is Coldplay's incredible ability to transform through the years that have kept their relevance intact. From the angst-filled rock ballads in their initial years to a lighter, digital pop sound in recent times, the band has managed to unite music lovers through the power of song, with Martin's voice serving as the connecting tissue. The right marketing strategies, the best collaborations, and a lucrative touring schedule have all combined to Coldplay's climb to the top. Think the Chainsmokers' 2017 track, 'Something Just Like This', the acoustic jam with R&B veteran Craig David — whom they roped in as a surprise guest during their 2022 Wembley Stadium gigs, and their recent partnership with Korean boyband BTS for last year's earworm hit 'My Universe'.
Additionally, the band embarked on multiple record-breaking tours, actively promoting themselves in Asia and the Middle East regions, destinations that other global artists often overlook. A Bloomberg report revealed that the average ticket price for Coldplay is less than half of what it costs to attend a Bad Bunny concert — the rapper was 2022's highest-grossing performer on tour. Interestingly, Coldplay's ticket prices are even more affordable than what they charged five or six years ago.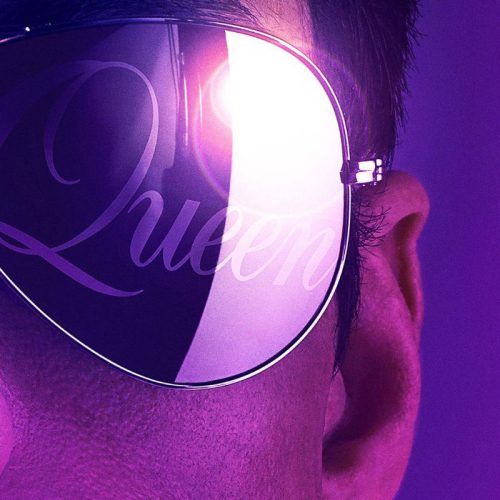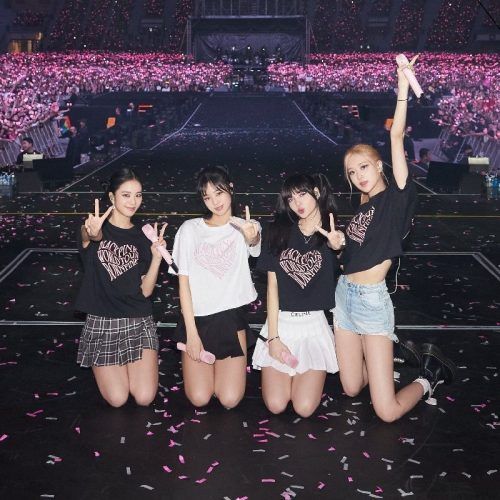 What are some facts about Coldplay that not many people know?
1.Drum drama at Dublin
Their first concert as Coldplay was at The Dublin Castle pub in Camden, London. The year was 1998 and the young bandmates were excited, having gotten the opportunity to start at the famous location which served as the origin point for artists including Madness, Blur, Supergrass, Amy Winehouse, and countless others. "Due to the tiny stages in venues such as this, it's very common for bands to arrange to share drum kits. This was the intention on this night, but not quite how it worked out," reads Coldplay's official version, listed on their website's timeline section.
The band that played previously were miffed with the promoter, leading up to them stealing the only-available set at the pub. Determined to continue, Will, the band's drummer, went on to use the floor as the bass drum, and the rest as they say, is history! Drum roll please…or should we say floor roll?
2. Signing their first record deal
#OnThisDay, 20 years ago…

Coldplay signed their @parlophone record deal in Trafalgar Square, London…The rest is history… ✨

✍️ 22 Apr 1999
🔗 https://t.co/0qyG8R8r6J pic.twitter.com/VtiIi4ApEt

— ColdplayXtra (@coldplayxtra) April 22, 2019
In the spring of April 1999, Coldplay went on to sign their first record deal with Parlophone. It was signed at the Trafalgar Square in London. "In the pre-internet days, having a record deal was the absolutely defining difference between a band who were just "having a go" and one actually doing it "for real", said the band.
As the tell-tale signs of impending stardom began to seep in, the band reasoned, "There was no YouTube, no social networks, and besides trading cassettes, no real way of getting your music out to people without a record company to help. Having a deal meant that people were going to hear about you and that things were going to happen."
3. Equipment that cost £12 to move Back in their early days when finances were tight, ambitions were high, and sound equipment was scarce, the band had meticulously calculated the cost of their musical belongings in-between gigs. "It all fit into the back of a Ford Estate car, or two hatchbacks, and it cost £12 to move," they found. While Phil's ( their manager) checklist included just the hair wax and his phone, the band had to configure logistics for their many guitars, bass drums, and Martin's "box of stuff".
4. Their first TV appearance was in May 2000
Coldplay made their first televised performance on John Holland's "Later With.." show which had an epic run since its debut in 1992. The program was known for putting on both new talent and established legends from throughout music history. They played their iconic track, 'Yellow'.
5. Coldplay picked up its first Grammy Award in 2002
On this day, 19 years ago, Coldplay were awarded 'Best Alternative Album' at the 2002 Grammys for their debut 'Parachutes'🏆

The band would go on to win over 200 more awards throughout their career and greatly improve their fashion sense!

🔗https://t.co/zA1G7TaJYH pic.twitter.com/QXW0fokRNV

— Coldplaying (@coldplaying) February 27, 2021
While the quartet found their names on three nomination lists, it was in the category of 'Best Music Alternative Music Album' for 'Parachute' that they received their first Grammy. They were nominated alongside their inspirations, Radiohead and Björk. Since their victory in 2002, Coldplay has picked up a total of 7 more trophies. Chris Martin, however, was absent from their first Grammy experience.
6. The song 'Politik' was inspired by the 9/11 attacks
According to the book Coldplay: Look at the Stars, "Politik" was heavily inspired by the September 11 attacks. "I wrote the song on 9/11 and we recorded it on 9/13. We were all a little confused and frightened," said lead singer Chris Martin. "I want to write songs and do things, 'cause you never know what might happen. You got to live in the moment."
"Politik" served as the intro track for the band's Grammy-winning 'A Rush Of Blood To The Head' album. The song's sublime video production coupled with its reflective lyrics resonated deeply with a population reeling in the aftermath of the tragedy.
7. The band has surpassed the $1 billion mark from tour earnings While some reports suggest that Coldplay's tours are one of the most lucrative deals in music history, estimates point to north of the $1 billion mark from earnings. A few even point to a $2 billion number. If a report published on Seedly is to be believed, the band's profits lean toward the higher digits. Take a look at the statistics of their many world tours, neatly establishing their dominance in the field.
Which of these facts about Coldplay intrigued you the most?
(Main and featured image: Coldplay/Spotify, Wikipedia/Coldplay )
This story first appeared on Prestige Online Singapore