Credit where it's due, several K-pop artists and bands like BTS and BLACKPINK have successfully managed to make K-pop music a worldwide phenomenon. The global music space is being explored massively by these K-pop artists, and everyone across the world is listening to and appreciating their experimental music. K-pop musicians and bands have so far appealed to the audience because of their creative ways of producing music, and March looks like a month of exciting releases as well.
This month, many K-pop artists are making comebacks or solo debuts. Much-awaited releases this month include BTS member Jimin's solo debut album, BLACKPINK's Jisoo's solo debut, and more. We have curated a list of March releases that you need to take note of. Check out the list below.
K-pop artists to look out for in March for solo debuts & comebacks March started on a high note with the smash hit collab between BTS' J-Hope and iconic rapper J-Cole for his single 'On the street'. Unlike western pop music, K-pop artists like to follow a format to release any song or album. First comes the teaser, then the main music video, so you need to keep an eye on it regularly. Here's your K-pop artists lineup checklist so that you do not miss the big releases this month.
'Smoke Sprite' by So!YoON! Ft. BTS RM
Take on my knees, stuck with you in your dreams 💨💨💨#Smokesprite is OUT NOW 🖤❤️https://t.co/U3mOR0M2SO pic.twitter.com/erjOiQqgAA

— 황소윤 | Soyoon (@sleeep__sheeep) March 14, 2023
A recent release, but these two K-pop artists had to be on this list. BTS' RM collaborated with the celebrated singer So!YoON for her latest solo album. The album is titled 'Episode 1: Love', and the song 'Smoke Sprite' is composed and written by the duo. The music video was the number one trending video on YouTube worldwide, something that is very common for RM's songs.
'Face' by BTS member Jimin
View this post on Instagram
Ever since BTS announced an indefinite hiatus, fans were heartbroken to realise that they won't be getting any new songs from the band. However, the K-pop artists decided to go solo for some time and keep in touch with their fans anyway, besides finishing their military enlistments. A few members already made their solo debuts last year, and now fans are excited to see what Jimin has to offer. His first solo album 'FACE' is already making waves in the music space. The album will release on 24 March.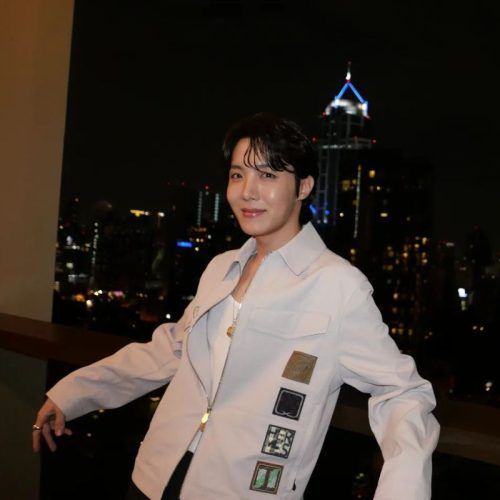 'Sour & Sweet' by GOT7's BamBam
View this post on Instagram
GOT7's BamBam will release his first full-length solo album 'Sour & Sweet' on 28 March. He is amongst the most followed K-pop artists and his fans are excited about his new work. The new album will contain eight songs, including the title track 'Sour & Sweet'. BamBam has worked on each song in a way that the entire album narrates a story. The intro song is titled 'Feather' and the last song is titled 'Wings'.
'Eyes on Me' by Rocking Doll's Ahri
Rocking doll Ahri (록킹돌 아리) | 1st Single 'Eyes On Me' Teaserhttps://t.co/Es9XAQbypf#Rockingdoll #록킹돌#Ahri #아리 #티저#아이즈온미 #Eyes_On_ME pic.twitter.com/tYo1hRUvrY

— Rocking doll (@Rockingdoll_) March 21, 2023
Rocking doll's Ahri is all set to make her solo debut in March. After joining the band in 2021, it is finally time for the K-pop artist to embark on a solo journey. She will mark her debut with 'Eyes On Me', which will release on 29 March. Ahri recently shared a teaser of the song with her fan which received a great response from everyone.
'Number Boy' by Holland
View this post on Instagram
Holland will be collaborating with Boys Planet member Kim Jiwoong for his upcoming single 'Number Boy'. He confirmed the news on social media by posting a picture with Kim. The two K-pop artists shared a very appealing teaser of the song on YouTube, piquing everyone's interest in the release. The song will be out on 30 March.
'Carry Me Out' by GOT7's Mark Tuan Another member of GOT7 is all set to release his first single of the year. Mark Tuan is making a comeback with a new track titled 'Carry Me Out'. The song will be out on 31 March, following the release of the K-pop artist's debut solo album, 'The Other Side'.
'ME' by BLACKPINK Jisoo
View this post on Instagram
K-pop royalty, Jisoo also announced her solo debut album recently. Titled 'ME', the BLACKPINK member will be following her group members Rosé and Lisa's footsteps for the album. Her album will be in a similar autobiographical pattern specified by the titles. Jisoo shared the album poster with her fans on social media and revealed that the new album will release on 31 March.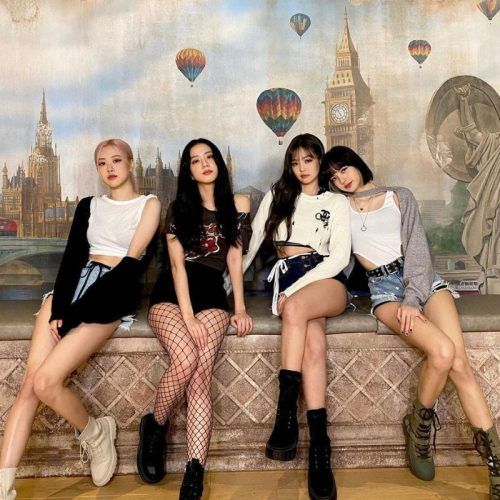 Hero & Feature Image: Courtesy Instagram
This story first appeared in Lifestyle Asia Hong Kong