Music often feels like a close friend giving you a comforting hug. No wonder Shakespeare once said, "If music be the food of love, play on." And there's no better opportunity to experience this 'food of love' than in a music festival in Asia. Be it Arunachal's Ziro Festival of Music, Indonesia's Pasar Musik, South Korea's Seoul Jazz festival or the global Lollapalooza in India this time, Asia has been home to some exceptionally satisfying music festivals in the world that continue to make a mark every year, and 2023 already looks packed.
With talented artists piecing live songs together for hours, the annual music festivals in Asia are every music lover's dream. There's also an added benefit if the event isn't in your hometown as you get a combined experience of backpacking to a new location for attending the fest. So get ready to make the upcoming 2023 memorable – scream your lungs out at Wavy Baby Music Festival in Cebu, make new friends at Lollapalooza in Mumbai, bang heads at Rolling Loud in Thailand or attend It's The Ship while cruising in Singapore.
Not to forget the dazzling line up of incredibly talented artists including Post Malone, Pink Sweats, Imagine Dragons, BamBam, Cigarettes After Sex, Divine, AP Dhillon and Prateek Kuhad. With a plethora of music across genres including R&B, jazz, rock, hip-hop, rap and K-pop, the upcoming music fests in Asia surely have something tailor-made for everyone. And to help you select the 'perfect one' to go dance your heart out at, we have listed the top ones in Asia in the upcoming year. So tag along and get hooked.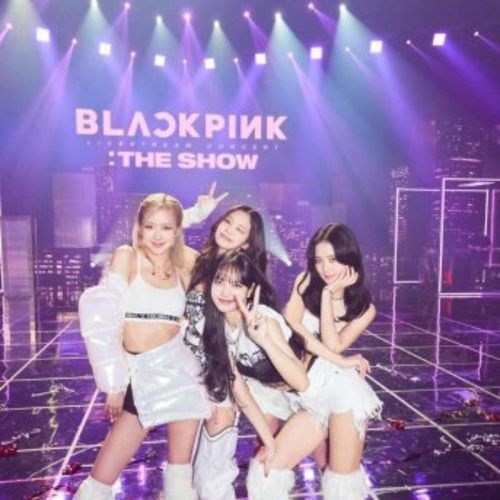 Head on to these must-visit music festivals in Asia in 2023
(Main image credit: Aleksandr Popov/Unsplash; Featured image credit: Colin Lloyd/Unsplash)
This story first appeared in Lifestyle Asia Bangkok
Jump To / Table of Contents
01
Wavy Baby Music Festival, Cebu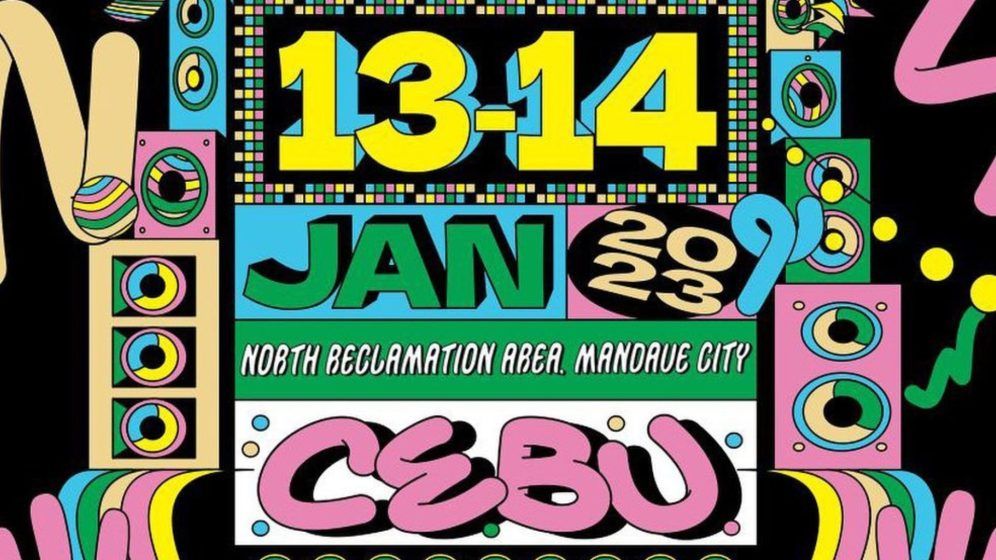 Dates: 13 and 14 January
Venue: Marreco Lot (Beside Bai Hotel), North Reclamation Area (NRA), Mandaue City
BUY: Organised by the Filipino singer-songwriter James Reid's label Careless Music, this music festival will let you groove to some stylish R&B and K-pop hits in 2023. Headlining the event are Pink Sweats, Sunmi and BamBam, while their line-up includes James Reid, A-Team, SOS and ISSA.
(Image credit: wavybabyfest/Instagram) Dates: 28 and 29 January
Venue: Mahalaxmi Race Course, Mumbai
About the event: With over 40 artists spanning a wide variety of sound mixes, styles and eras, Lollapalooza is finally taking over India's city of dreams in 2023. Some of the standouts from their lineup include Cigarettes After Sex, Imagine Dragons, Divine, The Strokes, AP Dhillon, Zhu, Greta van Fleet, Prateek Kuhad and Diplo. The global touring festival, founded by American singer-songwriter Perry Farrell and has been pulling in festival goers since 1991.
(Italian rock band Måneskin performing live in Lollapalooza 2022 in Chicago. Image credit: lollapalooza/Twitter)
03
Pasar Musik, Indonesia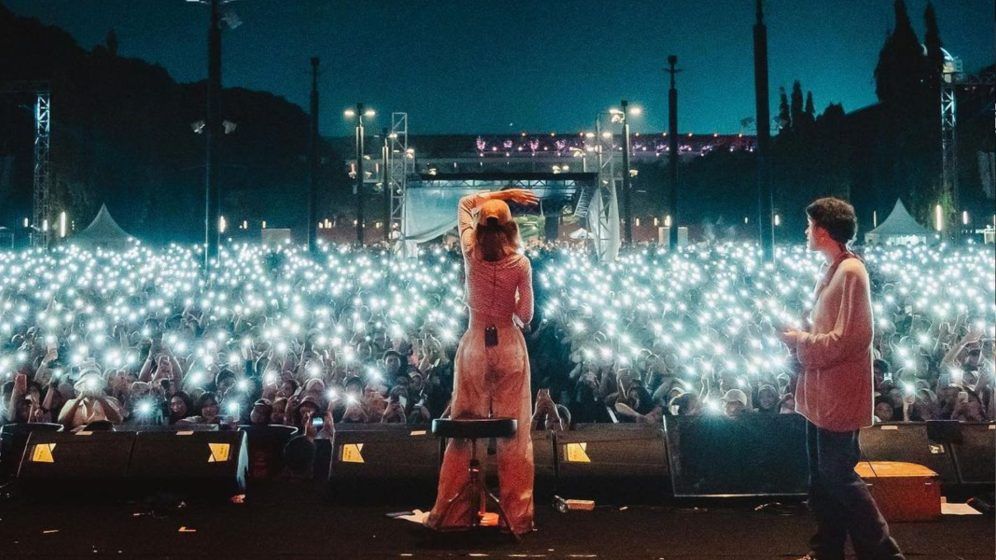 Dates: 10 – 12 February
Venue: Gambir Expo, Kemayoran, Jakarta
About the event: Indonesia's happiest music fest is all set to make 2023 memorable with its diversified local music scene. The festival is a celebration that invites music lovers to gather and enjoy the unique arrangements from the Indonesian creative industry. So if you wish to explore genres like hip-hop and rock, you know where to be. Some standouts of their starry music lineup include Abbydzar, The Jansen, Debu, BAP and Barasuara.
(Image credit: festivalpasarmusik/Instagram)
04
Clockenflap, Hong Kong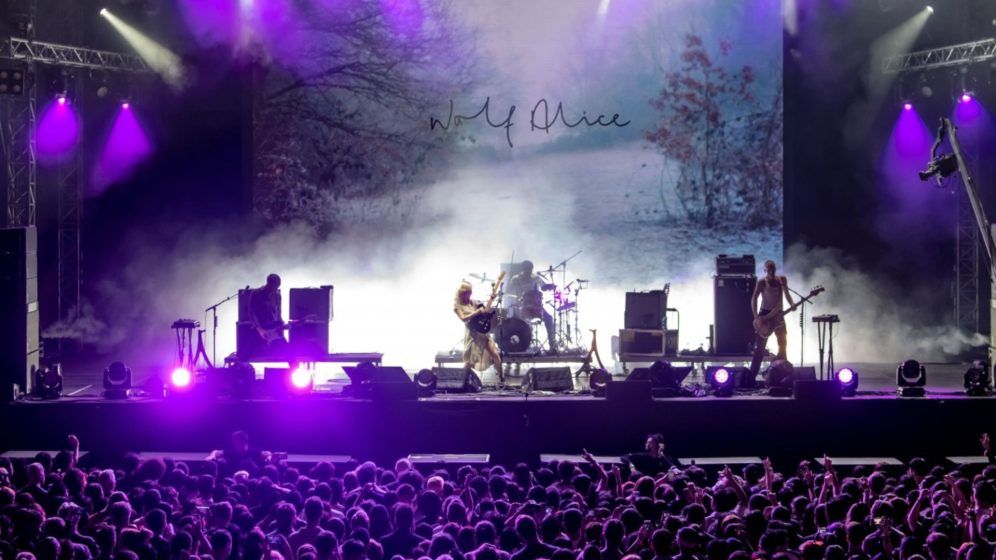 Dates: 3 – 5 March
Venue: Central Harbourfront Event Space
About the event: Considered one of the best music and art festivals in Hong Kong, Clockenflap is a platform that lets fans indulge in acts presented by both experts as well as new artists. Their 2023 lineup is aiming for great music with rock legends including Arctic Monkeys, Phoenix, Kings of Convenience, Korean hip-hop group Balming Tiger and Moderat. An added bonus is the release of their limited early bird tickets available until 22 December 2022.
(Wolf Alice performing in the 2018 Clockenflap festival in Hong Kong. Image credit: Clockenflap/Clockenflap)
05
Everblast Festival, Indonesia Dates: 4 and 5 March
Venue: Gambir Expo, Kemayoran, Jakarta
About the event: With Everblast festival returning after the two-year pandemic break, Indonesia seems like a great place to backpack to in 2023. The event is promoted by Akselerasi Entertainment, the creator of the biggest 90s-era annual music festival in Indonesia. Standouts from the Everblast festival lineup include Simple Plan, Hoobastank, Letto, J-Rocks, The Upstairs, Garasi and Saint Loco.
(Image credit: Everblast festival/Facebook)
06
It's The Ship, Singapore Dates: 8 – 10 March
Venue: Genting Dream
About the event: One of Asia's largest music festivals is back to rock the sea in the 'Lion City'. The unmissable ship festival spanning three days and two nights will surely turn out to be filled with more fun with people onboard the beautiful Genting Dream — a cruise ship of Resorts World Cruises. Headliners of the festival include Djrosh, Nahsyk, Inquisitive, Soundrush and Bass Agents.
(Image credit: itstheship/Instagram)
07
Rolling Loud, Thailand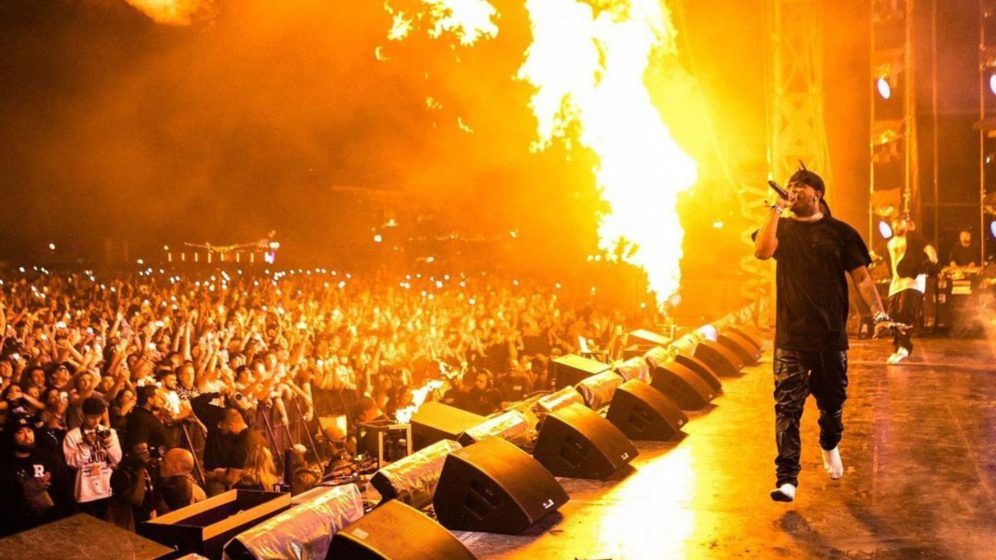 Dates: 13 – 15 April
Venue: Legend Siam, Pattaya
About the event: It's in 2023, that Thailand is going to host the first-ever Rolling Loud in Asia. So if you want to witness Travis Scott live in Asia next Spring, you know where to be. Other big names in their Thailand lineup of 60+ Hip-Hop acts across three days on two stages include Megan Thee Stallion and Post Malone. After all, one wouldn't expect anything less from one of the largest and most electrifying hip-hop festivals in the world.
(Image credit: rollingloud/Instagram)
08
Seoul Jazz Festival, South Korea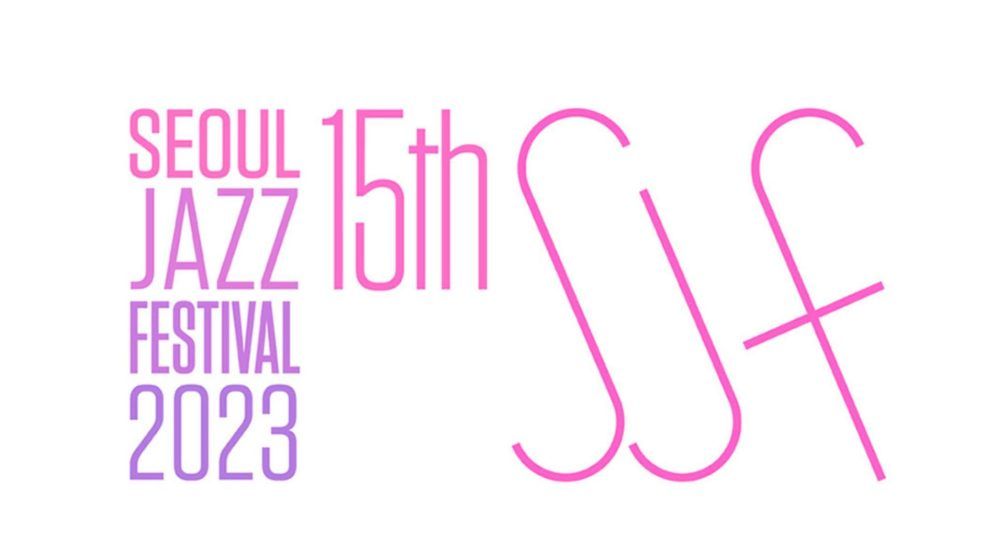 Dates: 26 – 28 May
Venue: Olympic Park (KSPO Dome, SK Handball Gym, Lakeside Avenue)
About the event: One of the most glorious Jazz music festivals in South Korea is finally returning in 2023 with its 15th anniversary. This annual event mostly spans two or three days and has famous jazz artists from all around the world. The lineup for the upcoming year is yet to be announced but we are sure you will sway throughout the performances while sipping your favourite beer.
(Image credit: Seoul Jazz Festival (서울재즈페스티벌)/Twitter)
09
George Town Festival, Malaysia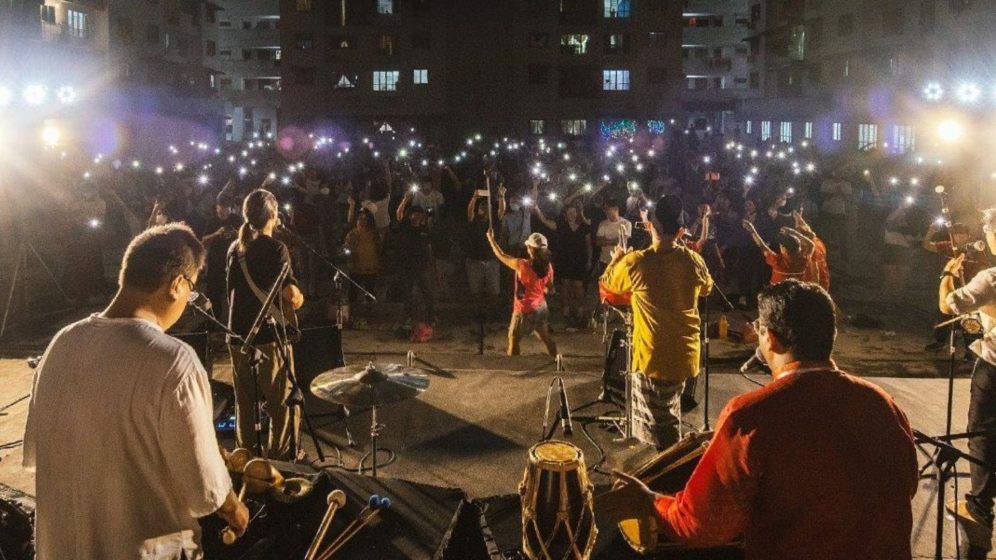 Dates: 15 – 30 July
Venue: George Town, Penang
About the event: Hosted in the colourful UNESCO World Heritage Site of the Malaysian island of Penang, this is one of the best music festivals of South East Asia. More so because George Town festival isn't just limited to good music but also focuses on drama, photography, culture, theatre and art.
(Image credit: georgetownfestival/Instagram)
10
Good Vibes Festival, Malaysia Dates: 21 -23 July
Venue: Sepang International Circuit
About the festival: In collaboration with Samsung Galaxy S23 Series, this popular music festival is an appreciation of contemporary culture and community in Malaysia and will be celebrating its 10th year this time.
The festival promises to offer an unforgettable experience for viewers with its captivating and diverse range of international artists, including Grammy-winning Canadian R&B artist Daniel Caesar, Australian rapper The Kid LAROI, Pop-rock band The 1975, South Korean singer-songwriter Lee Hi, English producer Elderbrook and Australian DJ Cassian.
Among other local acts are Capt'n Trips and The Kid, SaturdaySelects and AFARO aka Azfar Jamili.
(Image credit: Good Vibes Festival/Instagram)
11
Fuji Rock Festival, Japan Dates: 28-30 July
Venue: Naeba Ski Resort, Yuzawa-cho, Niigata Prefecture
About the festival: One of the highly anticipated music festivals, Fuji Rock returns in 2023 with an interesting lineup of artists, all set to deliver world class music.
Headlining the festival are The Foo Fighters, (who will be performing for the first time after 8 years), The Strokes (who will also be returning after 17 years) and Grammy-nominated singer Lizzo.
Other artists from the music industry gearing up to perform in the festival are Lewis Capaldi, Louis Cole, NxWorries, Anderson .Paak, Alanis Morisette, Weezer, Cory Wong, Denzel Curry and the Yeah Yeah Yeahs.
(Image credit: Fuji Rock Festival )
12
Woodstock Festival, South Korea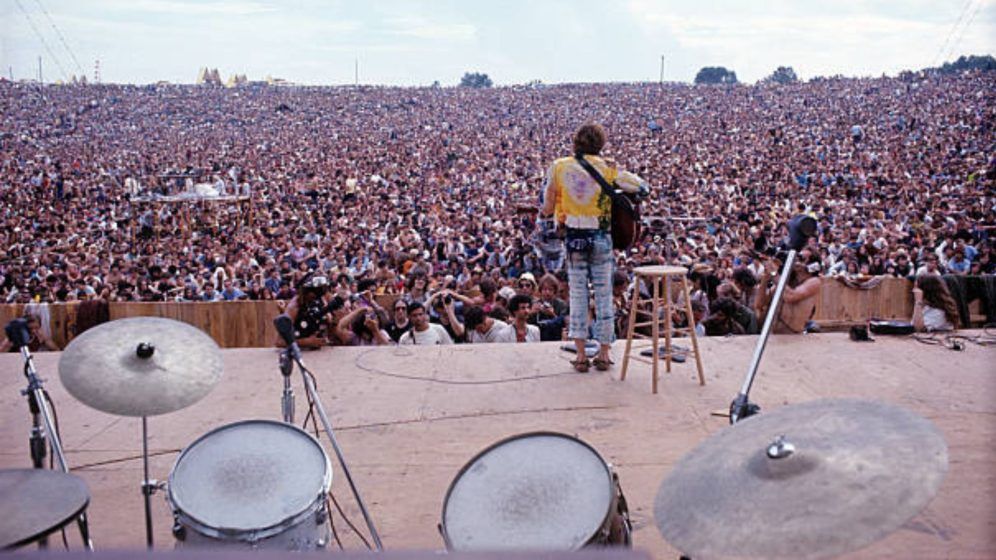 Dates: 28-30 July
Venue: Multi-purpose plaza in Pocheon-si, Gyeonggi-do
About the festival: Iconic musical festival — Woodstock is all set to make its debut in South Korea in 2023. Originally started in 1969, this will be the first time the popular music and arts festival will take place outside the US.
Organised by SGC Entertainment with the theme of 'Freedom, Peace and Love', the festival will commemorate the 70th anniversary of the Korean War armistice agreement.
So far, the lineup consists of 55 teams. Loudness, one of the most popular Japanese heavy metal bands, was announced as the first headliner of the festival.
Other artists from the lineup include Taeyang, Insooni, An Chi-hwan, Lyn, Ali, Kim Kyung-ho, Love and Peace, Boohwal, No Brain, Lee Eunmi and Kim Do-kyoon.
(Image credit: Henry Diltz/woodstockfest/Twitter) Dates: 19 – 20 August 2023
Venue: Zozo Marine Stadium and Makuhari Messe, Tokyo; and Maishima Sonic Park in Maishima Sports Island, Osaka.
About the festival: Organised by Creativeman Productions, Japan's most-awaited music festival Summer Sonic is all set to make 2023 memorable with quality music. The festival comes with an amazing lineup of artists who will be seen covering electronic music genres like electro-pop as well as other styles like R&B, alternative rock, pop, hip-hop and J-pop.
Headlining Summer Sonic 2023 are Britpop icons Blur and 15-time Grammy-winning rapper Kendrick Lamar.
Other artists from the lineup include Liam Gallagher, Fall Out Boy, Evanescence, Niall Horan, Lany, Lauv, Official Hige Dandism, Thundercat, Yoasobi, Flo, Gabriels, Holly Humberstone, Inhaler, Nova Twins, Pale Waves and The Snuts.
(BLACKPINK performing in Summer Sonic 2019; Image credit: summer_sonic/Twitter)
14
Wonderfruit 2023, Thailand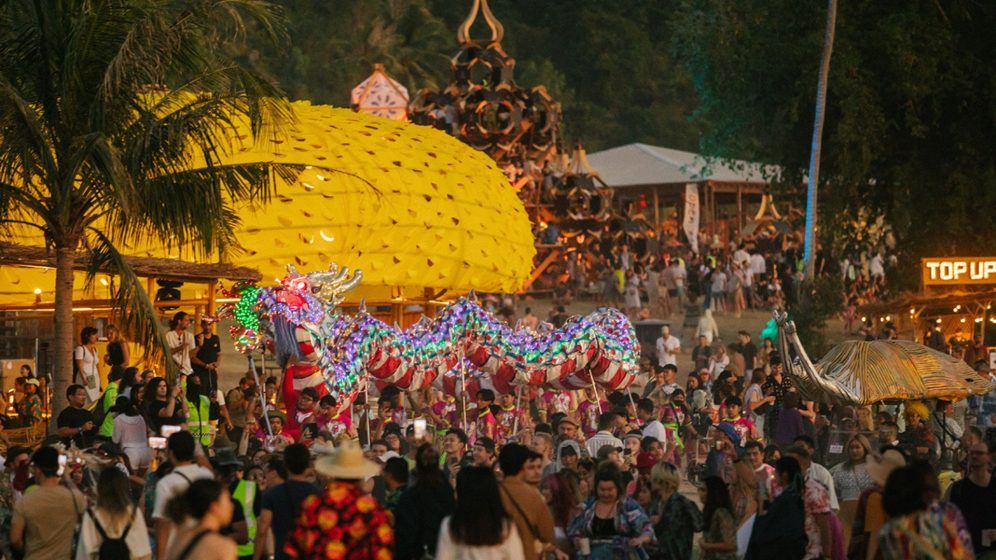 Dates: 14-18 Dec 2023
Venue: The Fields, Siam Country Club. Pattaya
About the festival: Offering the ultimate Thailand festival experience, this annual festival is ready to celebrate art, culture, sustainability and music with its eighth edition in 2023.
One of the uber-cool events for every festival-goer in Southeast Asia, Wonderfruit was first launched in December 2014. This year, the festival will run nonstop without a closing time and allow visitors to enjoy the live music acts, workshops, talks, art installations and local dining pop-ups.
(Image credit: Wonderfruit)
written by.
Sushmita Mahanta
A PhD research scholar, Sushmita is a full-time writer and a part time poet. Notepads are Sushmita's one true love -- the unbothered victims drowned in the ink of her pen. An avid fan of K-pop and K-dramas, she mostly writes about Korean culture and entertainment. When not writing, Sushmita is dancing, reading, collecting books, learning about fashion, art, motion pictures, and appreciating BTS.