The new megacity Neom will be home to a region called Trojena where visitors can ski all year round
Saudi Arabia is getting a futuristic eco-friendly mega city called Neom. It will reportedly run entirely on renewable energy, will be 33 times bigger than New York City, and will cost USD $500 billion. It aims to bring an international community together to "create a better future and address global challenges", but it's not all work and no play. One of its regions, Trojena, will be the home of a ski resort in the desert.
Welcome to Trojena, home of Neom's ski resort and folded vertical village The whole megalopolis of Neom already seems like it's straight out of a sci-fi film, and Trojena is the same. Aside from the ski resort, the region will also have a man-made lake that's three kilometres long and a folded vertical village called The Vault. This is set in one of the valleys of the mountain "with its own microclimate, lush greenery, water features, and transformational architecture."
The 2,400-metre high-altitude ski village is "a first for Saudi Arabia". The plan is to have multiple slopes that people can ski down on. The ski runs promise to accommodate both professionals and amateurs alike.
The future of adventure awaits you here. All-year skiing means you can ski down the slopes in every season on different innovative surfaces.#Trojena pic.twitter.com/Yw5v3Ps48T

— TROJENA (@NEOMTROJENA) January 7, 2023
On top of that, outdoor skiing will be available all year round—except it won't always be snowy terrain. Trojena will utilise different surfaces. A video shows off a skier going down the slope of what almost looks like grassy terrain, which is surely going to be a unique experience for visitors.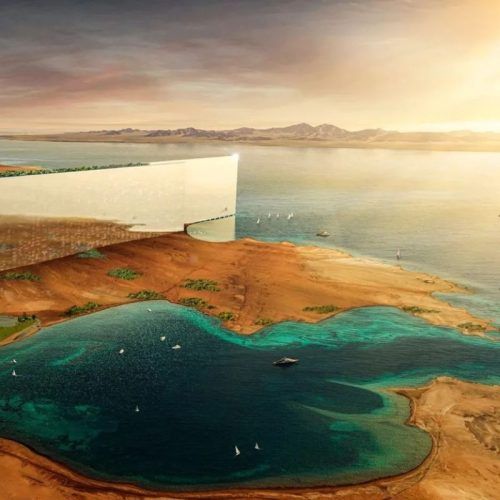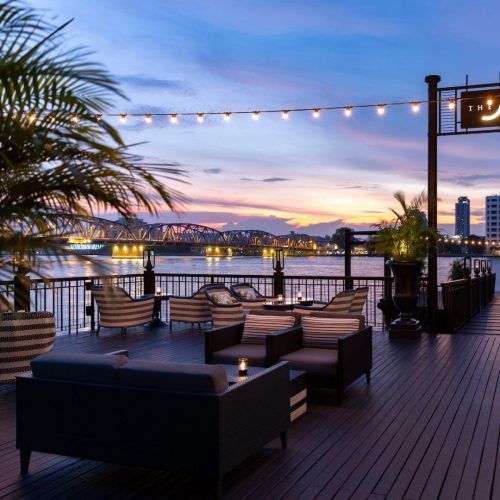 Aside from the architecturally complex Vault and the ski resort, Trojena will also house an array of retail stores and family and wellness resorts. Other sports activities include mountain biking and watersports while those who prefer to have a relaxing time in nature can spend the day in the interactive nature reserve. The project is slated to be completed by 2026.
This story first appeared in Prestige Online Thailand