Some 137 years ago, one 41-year-old Karl Freidrich Benz was granted a patent for the motorcar. The three-wheeled, self-propelled, two-seater vehicle that he had built in 1885 is widely regarded to this day as the first automobile in history. During the years that followed, Benz's factory continued to steadily develop and produce larger and better automobiles. From 1926 onwards, Benz cars were officially renamed Mercedes-Benz.
In many ways then, Mercedes-Benz is the oldest automotive brand in history. The models today range from the compact five-door hatchback A-Class to the luxurious S-Class limousine with a plethora of saloons, sportscars, station wagons, cross-overs and SUVs in between.
Motoring fans and enthusiasts are indeed very familiar with the company's performance sub-brand, AMG, which offers some delectable super saloons among its offerings. Less well-known but slowly gaining a following is the relatively new Mercedes-EQ range of passenger vehicles. All EQ models are fully powered by electricity and assigned a third letter that indicates their model base and size. Currently, the smallest is the EQA, which is an SUV based on the GLA. Mercedes-Benz EQS: Born to be different
At the top of the range is the EQS, which is not a replacement for the S-Class but an electrically powered alternative. Unlike the other EQ models launched so far, the EQS is a total ground-up design dedicated to electric-only driving and hence does not share its platform with the internal-combustion-powered S-Class models.
Badged EQS 450+, the base model available comes with a single motor driving the rear wheels. Electrical energy is supplied by a 107.8kWh lithium-ion battery pack that can be charged via a 200kW DC fast charger that will provide up to 300km of range within 15 minutes. For AC charging, the on-board system limits input power to 11kW, requiring about 6.5 hours to achieve 80 per cent battery capacity from a state-of-charge of 10 per cent.
The claimed WLTP measured range on a full charge is 762km. In our urban city driving, that range will be substantially reduced but on our test drive, we nonetheless covered a little more than 400km from a full charge and there was still 20 per cent battery remaining.
The exterior styling of the EQS is strikingly dissimilar to any other Mercedes Benz model to date. You do not need to be an aerodynamicist to notice that this car is as slippery as they come. And indeed, with a drag coefficient of just 0.20, it beats every other car on the market today. There will be other EQ saloons and SUVs built around this electric-only architecture.
The big question is whether the traditional S-Class owner will get used to the short front that has no bonnet to open, banana-curve roof line, and a hatchback instead of a boot. If not for the three-pointed star between the tail lights and on the blanked-out front grille, there is nothing much to identify it as a Mercedes-Benz. However, there is no denying its admission to the limousine club thanks to its sheer physical dimensions at 5.2m in length and in excess of 1.9m in width. Mercedes-Benz EQS: A whole new dimension
Step inside the EQS – the door handle pops out and the door swings open invitingly – and anyone would be reluctant to leave. There is plenty of space for five, who will be surrounded by beautifully crafted upholstery and fittings that loyal S-Class fans will be pleased with. If you like plenty of instruments, buttons and knobs, you will be disappointed because this Merc has precious few of these while the dashboard is basically a pair of LCD screens. It is pretty much a development of the virtual cockpit that we have been seeing in the new Mercs.
The EQS benefits from the latest version of MBUX (Mercedes Benz User Experience) feature, which has been designed to incorporate all the menus and displays catering to electric motoring. A higher level of sophistication is available as an option. Called the MBUX Hyperscreen, it lives up to its name by having one massive LCD screen stretch across the entire dashboard – 1.41m to be exact. It certainly looks the part, but it is an option that you want rather than need.
As pleasing as the interior is, the driving and riding experience are what will impress most about the EQS. Its rear-mounted electric motor delivers a whisper-quiet 333hp and 545Nm of torque. Whether accelerating or cruising, the EQS is incredibly quiet inside, more so than an S-Class. Its suspension is obviously tuned for comfort, and despite a slight floaty feel over certain undulations, the car's stability and poise are never in question. Meanwhile, four-wheel steering makes the car far more agile in tight carparks than its length and width would have you believe. Pulling a weight of 2,480kg with 333hp is not a recipe for blistering performance. However, thanks to the almost immediate peak torque output from the electric motor, the EQS at least feels sufficiently brisk. The figure of 6.2 seconds for the sprint to 100km/h is not slow by any means but still only average by electric standards. We have come to expect sub-five seconds from luxury EVs. You can be sure that AMG versions of the EQS will cater to those who desire more performance.
It may not be easy to convince an S-Class owner to go electric but as we discovered, the first-ever EQS combines all the qualities of its internal-combustion sibling in terms of refinement, style, luxury and passenger comfort combined with energy efficiency and futuristic looks. The decision is really not that difficult.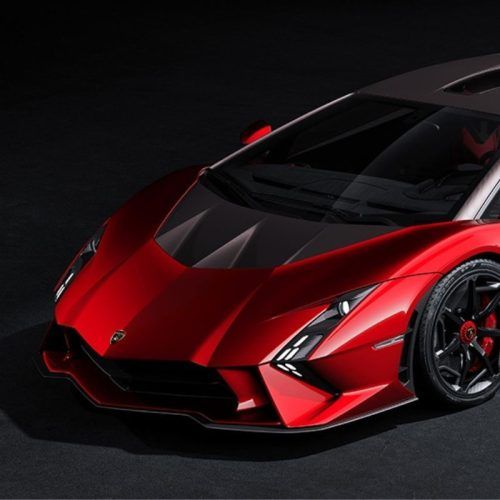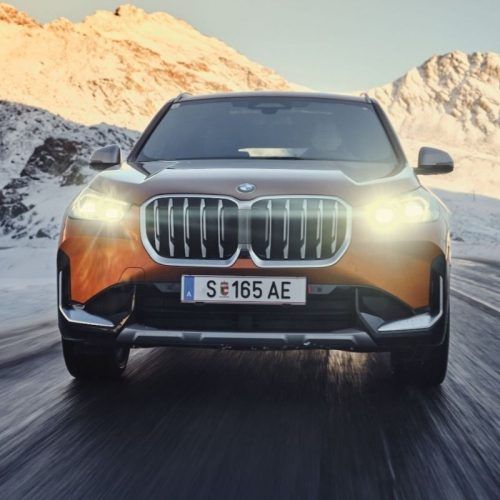 This story first appeared in Prestige Online Singapore