Sinead O'Connor, one of the most defining female singers of the 1990s who later came to represent a fearless firebrand irreverence against the corporate entertainment machine, has reportedly passed away at the age of 56.
The Irish singer's sudden passing was recently announced by her family according to the BBC, but details surrounding her cause of death remain unclear at this juncture. Born Sinéad Marie Bernadette O'Connor in the city of Dublin, she was the third to a family of five children, which also included prominent Irish novelist Joseph Victor O'Connor.
Sinead O'Connor passes away at 56
Growing up, she would later go on to move in with her father in 1970 after her parents eventually separated. Defining her adolescence as one that was punctuated with abuse and instability, Sinead was later placed in a Magdalene asylum for eighteen months when she was 15 after being caught shoplifting.
It was by sheer luck that during her time in the asylum was where she would meet the sister of Paul Byrne, drummer for the Irish rock band In Tua Nua, who worked as a volunteer there. Impressed by Sinead's vocal abilities after overhearing her belt out Barbara Streisand's Evergreen, she decided to broker an introduction between the teen and her brother's band. While she did record a song with them at 15 years old, they felt that she was still too young to join their roster. It wouldn't be until 1984 that she met Irish music producer Colm Farrelly, with whom she went on to form a band with a few other members and began performing. She would drop out of school and pursue music full time when the group began staging acts in Dublin, to generally positive feedback.
Building upon the group's increasing prominence in the music industry, Sinead later caught the eye of manager Fachtna Ó Ceallaigh, the former head of Irish band U2's Mother Records. Signed on as a solo artist, her first major project was to provide vocals for the U2 song Heroine, which she also co-wrote.
From a regional to global success
It wouldn't be until her inking of a contract with Chrysalis Records did Sinead receive wider critical acclaim for the release of her debut album, The Lion and The Cobra. But it was through her 1990 release, I Do Not Want What I Haven't Got, featuring a now classic cover of Prince's Nothing Compares 2 U, that truly cemented Sinead's global recognition as a musical artist.
In spite of receiving four Grammy nominations off the success of her album, Sinead ultimately made the decision to withdraw her name from the organisation's consideration.
A string of other musical projects followed throughout this decade to mixed success, which was further marred by a number of controversies that she was involved in, including tearing up a photo of Pope John Paul II on live television in an act of protest during a taping of Saturday Night Live and her refusal to perform if the United States national anthem was played before her concerts.
Sinead O'Connor: singer, advocate
Sinead's subsequent albums would fail to match the success of her second studio album, but she remained nonetheless active in the music industry throughout the 2000s. This included the release of Sean-Nós Nua, an album she recorded that featured a number of songs sung in Irish, as well as musical projects with Massive Attack and Dolly Parton. While she entered a brief retirement, she later returned to music and recorded a clutch of studio albums, numbering ten with 2014's I'm Not Bossy, I'm the Boss. Beyond her vocal range, one could argue that it was Sinead's fierce refusal to buckle under the pressures of the music industry's commercialisation of the female identity which also contributed greatly to her enduring reputation. Despite her success in the 1990s, she remained steadfast in her refusal to remain a passive figure in music as record executives had suggested and shaved her head in response to their request for her to change her image.
In 2018, she went on to convert to Islam and adopted the name Shuhada Sadaqat. Tragically in 2022, her 17-year-old son Shane died, which led to the cancellation of her then-upcoming world tour and the delayed release of her eleventh studio album, No Veteran Dies Alone. She is survived by her remaining three children.
We extend our deepest condolences to her family during this trying time.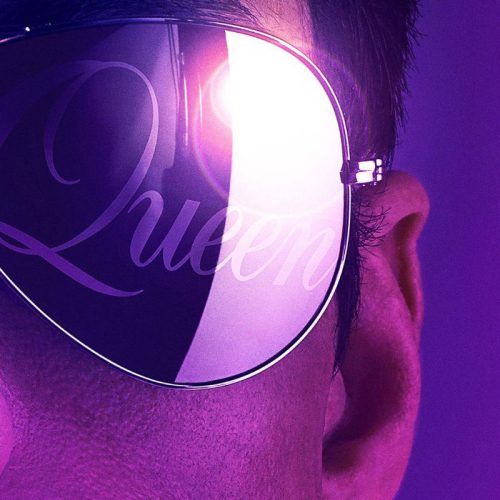 Feature and hero image credits: Sinead O'Connor via Instagram, 'Nothing Compares 2 U by Sinead O'Connor' via YouTube
This story first appeared on Lifestyle Asia Kuala Lumpur