After being in a life-threatening snow ploughing accident in Nevada, Jeremy Renner has shared some good news with fans and well-wishers. The actor, who is famous for playing the Marvel superhero Hawkeye, has finally been discharged from the hospital.
Renner was undergoing treatment at the hospital after suffering from severe chest and orthopaedic injuries from his accident on 1 January 2023. While fans were worried about the severity of his injuries, and whether he'd be able to make a full recovery, Renner took to Instagram and shared an update with his followers on 4 January.
View this post on Instagram
Yesterday, the actor shared another update on his health by replying to a tweet from Mayor of Kingstown's official account. Renner wrote about his excitement for the first episode of his show which also stars Kyle Chandler, Dianne Wiest, Hugh Dillon and Emma Laird.
Outside my brain fog in recovery, I was very excited to watch episode 201 with my family at home 🙏❤️🙏

— Jeremy Renner (@JeremyRenner) January 17, 2023
What exactly happened to Jeremy Renner?
The 52-year-old actor was reportedly hurt by his own snow-ploughing machine. Renner's team shared this news by stating that the accident occurred when the actor was using a Pistenbully machine to clear the snow from his relative's vehicle. Unfortunately, the snowcat vehicle, which weighed a whopping 7 tons, ran over him as he was trying to clear 3 feet-deep snow on a private mountain near Lake Tahoe.
Renner was immediately flown to a hospital in Reno city via an air ambulance. Taking to Instagram, the two-time Oscar nominee shocked his fans with a selfie on 4 January 2023 where he could be seen lying on a hospital bed with a severely puffed-up face.
Celebrities including Marvel stars wished Renner a speedy recovery
Many celebrities took to Twitter or Instagram to wish Renner a speedy recovery. These also included his fellow Marvel superheroes like Chris Hemsworth, Chris Evans and Chris Pratt who commented on Renner's post from January 4.
Your family rocks! What a great spirit you have despite what happened. Hope you have a speedy recovery! Laughter helps!🥰🙏🏼

— Ming-Na Wen (@MingNa) January 6, 2023
The 'Hawkeye' actor is also returning for Mayor of Kingstown season 2
Renner is famous for playing the part of Clint Barton a.k.a. Hawkeye, in the Avengers films. However, the actor can also be seen in the American crime thriller series Mayor of Kingstown, which returned for its second season on Paramount+ on 15 January 2023.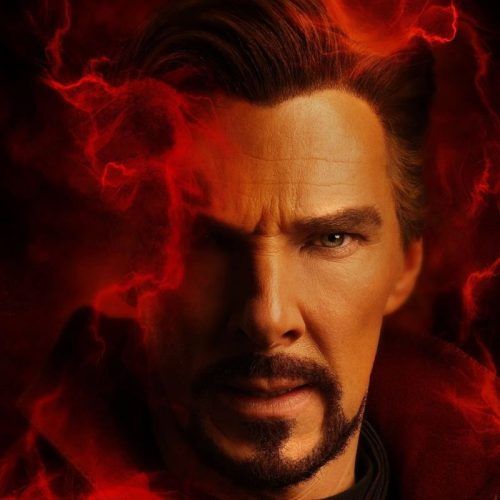 Hero image credit: Instagram/jeremyrenner
Featured image credit: Instagram/jeremyrenner
Frequently Asked Questions (FAQs)
Question: What happened to Jeremy Renner?
Answer: Actor Jeremy Renner met with a snow ploughing accident in Nevada on January 1.
Question: Has Jeremy Renner returned home after the accident?
Answer: Yes, actor Jeremy Renner is back home after getting discharged from the hospital.