Elon Musk has overtaken Barack Obama for the title of 'The Most Followed Twitter Account, 2023.' Currently, at over 133 million followers, the business magnate is said to be gaining an average of 100,000 followers a day. Here's a look at all the popular figures – from across the fields of politics and entertainment – who are in the top 10 alongside him.
Elon Musk – who happens to be the richest person in the world – has the most-followed account on Twitter this 2023. The founder and CEO of aerospace manufacturer SpaceX and electric automotive company Tesla is also the CEO of the social media website in question. He bought the company – an important space for public discourse – for a whooping USD 44 billion in October 2022.
Since then he's made a string of decisions – many controversial – including making the platform's algorithm open source, asking users to pay for the "blue tick" verification, and using AI to monitor public opinion. As of this afternoon, he had about 133,072,571 followers, overtaking former US president Barack Obama who had 122,043,280 followers. Reportedly, Twitter has about 556 million users. Here's a look at the most-followed Twitter accounts (2023) as per the American social media analytics website Social Blade.
Most-followed Twitter accounts as of March 2023
Elon Musk: 133,154,131 followers
Of course, you need to have good customer service for money.

Working on it …

— Elon Musk (@elonmusk) March 28, 2023
Guinness World Records quotes Musk saying, "The reason I acquired Twitter is because it is important to the future of civilisation to have a common digital town square, where a wide range of beliefs can be debated in a healthy manner, without resorting to violence." His reign as the Twitter CEO has been riddled with technical challenges, layoffs, and social media uproar. In one instance, he was accused of manipulating the algorithm to boost the reach of his tweets, as per a report by The National News. In another, he stated that only paid users would be allowed to participate in polls, sparking debates. At the moment, he has 133,154,131 followers, with whom he shares thoughts and opinions regarding the industry, Twitter updates, and memes.
Barack Obama: 133,035,589 followers
We are failing our children. Guns are now the leading cause of death for children in the U.S.

Michelle and I mourn with the students and families of the Covenant School today. pic.twitter.com/8X9qKKzB9d

— Barack Obama (@BarackObama) March 27, 2023
The former American president and Democratic politician currently owns a production company with his wife Michelle 'Higher Ground Productions.' The duo signed a deal with Netflix in 2018 to produce a few series and films. He's also the author of the book Dreams from My Father and the memoir A Promised Land. He also engages in philanthropy like his wife, sharing updates regarding the same – along with other relevant socio-political and economic details – on Twitter. At the moment he has 133,035,589 followers.
Justin Bieber: 113,297,541 followers
long time coming and excited to finally announce https://t.co/dFc8NBoFs0

— Justin Bieber (@justinbieber) December 1, 2022
Amidst speculations of retirement and reports of having sold his entire music catalogue for USD 200 million – Canadian singer and pop, hip-hop star Justin Bieber continues to have 113,297,541 followers. His discography for 2022-2023 has primarily featured collaborations with other artists, with his last studio album – Justice – having been released in 2021. He's also not quite active on Twitter, with his last post detailing his clean water company being in December 2022.
Katy Perry: 108,379,038 followers
Tis the season for pastels 🦋 give winter the boot #shoesday @kpcollections pic.twitter.com/QqVK4on9Y4

— KATY PERRY (@katyperry) March 28, 2023
At number four on this list is pop icon Katy Perry – who spends her days leading her shoe brand 'Katy Perry Collections,' coaching aspiring singers on American Idol, and raising her daughter Daisy Dove. She's also currently hosting a concert residency titled Play at the Resorts World Las Vegas. On Twitter, she shares updates on each of these aspects of her life with her 108,379,038 followers.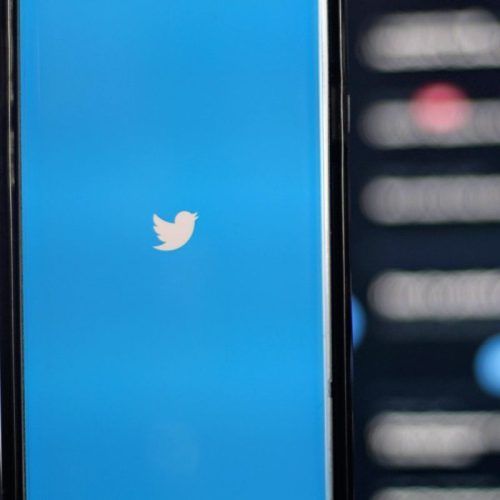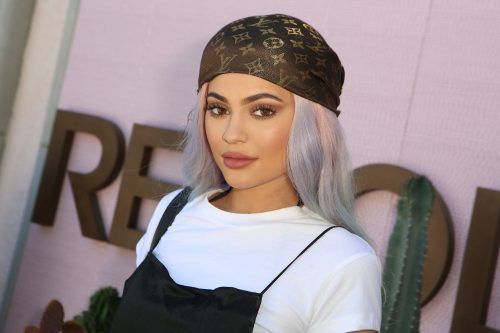 Rihanna: 108,288,494 followers
new baddie on da block….and she #HELLATHICC @fentybeauty new volumizing mascara coming march 28 https://t.co/Gr3OPND8DC pic.twitter.com/rlO2QZSlIU

— Rihanna (@rihanna) March 21, 2023
Barbadian singer, businesswoman, and pop royalty Rihanna was most recently in the headlines for her bold Superbowl Performance – where she subtly announced her second pregnancy with rapper husband ASAP Rocky. Her beauty brand Fenty Beauty – deemed the most popular in the world – champions inclusivity, the latest update being its collaboration with Puma. On Twitter, she shares updates from her life and brand with her 108,288,494 followers.
Cristiano Ronaldo: 108,179,496 followers
2 jogos, 2 vitórias! Objetivo cumprido. Feliz por ter contribuído para este início muito positivo da nossa seleção. Vamos!💪🏼🇵🇹 pic.twitter.com/mLmlAVGFiU

— Cristiano Ronaldo (@Cristiano) March 26, 2023
Portuguese football player Christiano Ronaldo – one of the most popular in the world – led his team to a 6-0 win against Luxembourg in a qualifier for Euro 2024 earlier this week. The athlete is in top form and is the face of numerous brands. He also engages in philanthropy. His Twitter is a potpourri of these aspects of his life.
Taylor Swift: 92,523,285 followers
Last night in Vegas Marcus Mumford showed up and surprised the crowd with 'Cowboy Like Me' so like 🤩🤯😝! Thank you to @marcusmumford and that glorious crowd. See you next weekend in Texas! pic.twitter.com/UzDL6WCiwq

— Taylor Swift (@taylorswift13) March 26, 2023
Perhaps one of the most influential artists of the current generation – singer-songwriter Taylor Swift is known for her versatility and witty lyricism. Her last album Midnights was the first of the decade to boast two million pure sales. Her Eras tour is set to be the highest-grossing of all time and is slated to go on until August 9, 2023. On Twitter, she shares updates from her tours and musical endeavours as well as tidbits from life.
Narendra Modi: 87,497,367 followers
The life of Bodofa Upendranath Brahma was devoted to the welfare of people. Remembering him on his birth anniversary. The Government of India and Assam Government are making numerous efforts to realise his dreams and work for the empowerment of the wonderful Bodo people. https://t.co/ilZYtg5dIZ

— Narendra Modi (@narendramodi) March 31, 2023
The current Prime Minister of India and Member of Parliament from Varanasi – Narendra Modi is consistently in the headlines for new regulations, inaugurations, and foreign partnerships (amongst other responsibilities). Most recently, this involved a surprise parliamentary visit. The representative leader of the world's largest democracy takes to Twitter to share updates on the same. He also maintains diplomatic relationships with other countries through the medium.
Donald J. Trump: 87,348,931 followers
To all of those who have asked, I will not be going to the Inauguration on January 20th.

— Donald J. Trump (@realDonaldTrump) January 8, 2021
Businessman and former American President Donald Trump only recently returned to Twitter – his account having been suspended for inciting violence by the social media platform in January 2021. His account was brought back by Musk who stated, "Permanent bans should be extremely rare and really reserved for accounts that are bots or spam scam accounts," as per a report by CNBC. "It was not correct to ban Donald Trump," he added. Trump – who is gunning for his previous post again – uses the account to share his thoughts and opinions on American and world politics.
Lady Gaga: 84,759,848 followers
#HoldMyHand ✈️🖤 #Oscars 2023 https://t.co/gqajhIvlnP pic.twitter.com/6ZRhi6EOOh

— Lady Gaga (@ladygaga) March 13, 2023
Dubbed the pop goddess Lady Gaga's been the talk of social media for her moving dedication to the late director Tony Scott at the Academy Awards. She's also set to star as Harley Quinn in Joker 2 and shares details on all that and more with her followers on Twitter.
Which of these popular names do you have in your Twitter following?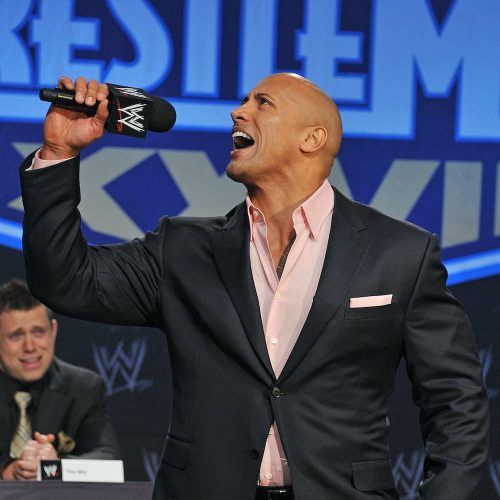 All images: Courtesy Elon Musk
This story first appeared in Lifestyle Asia India