Prince Harry's much-awaited, no holds barred memoir, Spare, which was to hit the stands on 10 January got leaked a few days earlier and even went on sale in Spain, with an excerpt being leaked to the Guardian newspaper with shocking revelations. The excitement to lay one's hands on all secrets about the British royal family is palpable as the world is curious to know what went down between the senior members, which led to the Duke and Duchess of Sussex stepping back from their position. Here are some of the scathing remarks made in Prince Harry's book.
The essence of Prince Harry's book remains on how his life has been as a 'Spare' to the British throne with his brother William being the firstborn and hence the heir. While he shares a few loving and heartwarming memories with his mother Princess Diana from his childhood and expresses adoration for the late Queen, he spares no one in this autobiography peppered with brazen details about his feud with his elder brother and his wife Meghan Markle's tiff with sister-in-law Kate Middleton, which was the beginning of the end of their association with the royal family.
More about Prince Harry's autobiography Spare
Prince William's physical attack on him According to Guardian, Prince Harry claims in his book that Prince William came over to his residence at Nottingham Cottage on the grounds of Kensington Palace where they had an altercation in 2019 over the former's wife Markle. According to the book, William called Markle 'difficult', 'rude' and 'abrasive' and went on to further hit Prince Harry. Prince of Wales accused Harry of not being 'content as a spare'.
Relating the incident in detail Prince Harry's memoir claims, "It all happened so fast. So very fast. He grabbed me by the collar, ripping my necklace, and knocked me to the floor. I landed on the dog's bowl, which cracked under my back, the pieces cutting into me. I lay there for a moment, dazed, then got to my feet and told him to get out."
Meghan Markle's 'baby brain' comment to Kate Middleton Markle and Middleton had a tiff in 2018 relating to the former's wedding rehearsal timings and dresses of flower girls. Middleton was pregnant at the time which led Markle to comment about her hormones acting up. This was not taken lightly by the Princess of Wales. According to Prince Harry's memoir as reported by the Daily Mail, Prince William allegedly told Markle, "It's rude, Meghan. These things are not done here" pointing his finger at her to which she replied, "If you don't mind, keep your finger out of my face."
A rocky relationship with the Queen Consort
Prince Harry claims he and Prince William begged their father not to marry Camilla but their wish was not respected. He said that meeting her for the first time was like getting an injection and he wanted it to be over fast. He also said, "I remember wondering… if she would be cruel to me; if she would be like all the wicked stepmothers in the stories."
Prince Charles's insecurity about Harry's paternity
In Spare, Prince Harry brings up how his father always joked about not being his biological parent referring to an affair Princess Diana had with her riding instructor, Major James Hewitt. In the book, Harry sets the record straight as he claims, "My mother didn't meet Major Hewitt until long after I was born."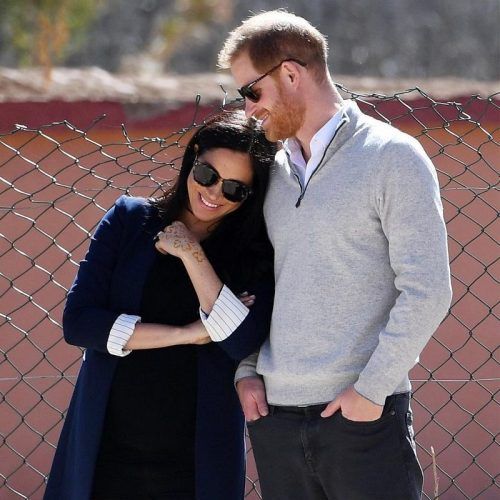 Harry's bad boy image: Experiments with cocaine and the infamous Nazi uniform
Harry was termed as a brat or a bad boy by the British press because of his social life, partying and a few scuffles with the media in his teenage years. In his memoir, he admits to trying out cocaine when he was 17 years old. As he was "willing to try almost anything that would alter the pre-established order."
Prince Harry was criticised for choosing to wear a Nazi uniform at a 2005 costume party. Speaking further about this incident, the Duke of Sussex said that he was only 20 years old at the time, and claimed that it was Middleton and Prince William who gave a go-ahead to him to wear that outfit.
Killing 25 Taliban troops in the army
Prince Harry has spoken in detail about his tenure in the British army. He writes, "I could always say precisely how many enemy combatants I'd killed. And I felt it vital to never shy away from that number. Amongst the many things I learned in the Army, accountability was near the top of the list."
Harry reveals the number to be 25 and says, "It is not something that gave me any satisfaction. But neither was it a number that made me feel ashamed. Naturally, I would have preferred not to have that number on my military CV, on my mind, but by the same token, I'd have preferred to live in a world in which there was no Taliban, a world without war. Even for an occasional practitioner of magical thinking like me, however, some realities can't be changed."
Mystical connection with Princess Diana
Prince Harry claims that he tried to speak with his mother on one occasion through a woman who specialised in communicating with the dead, California. She claimed that his mother was with him and she was happy that he was living a life that she couldn't.
(Main and featured image credit: Marco Bertorello/AFP)
This story first appeared on Lifestyle Asia Singapore
written by.
Preeti Kulkarni
After completing her PG in New Media from the Asian College of Journalism, Preeti has worked in a daily and a magazine before finding her calling in digital journalism. A lover of single malts and an avid pop culture junkie, you can catch her at the movies on weekends or binge-watching the latest shows on OTT when she is not busy preparing her toddler for his Hogwarts letter.