On 23 February, Forbes revealed the names of the 50 richest billionaires in Hong Kong. Property tycoon Li Ka-shing, who was the richest man in Hong Kong in 2022, again emerged on top of the rich list with a fortune of USD 39 billion.
Forbes observed that the total net worth of all the 50 billionaires had witnessed a slight fall of USD 4 billion, down to USD 324 billion in 2023 as against USD 328 billion in 2022.
Yet, Li maintained his hold, owing to PepsiCo's USD 550-million investment announcement in his energy drink company Celsius Holdings. This, as per Forbes, doubled the value of the shares that Li holds in Celsius Holdings. However, his fortune is largely built on his flagship infrastructure company, CK Hutchison Holdings.
In fact, most of the 10 richest billionaires in the Hong Kong Special Administrative Region (SAR) are real estate tycoons. Lee Shau-kee, Kwong Siu-hing and Lui Che-woo are among those whose core business is property development.
Here are the 10 richest Hong Kong billionaires and what they do
Li Ka-shing Company: CK Hutchison Holdings and CK Asset Holdings
Net worth: USD 39 billion
In May 2018, Li Ka-shing, who is 94 years old, retired as the chairman of CK Hutchison Holdings and CK Asset Holdings. However, he continues to be the senior advisor to the companies.
His influence on the Asian business landscape in Hong Kong is not only massive but also reverential. His stature has earned him the nickname "Superman" in Hong Kong.
Li is a high school dropout who started his business empire by founding the plastics company Cheung Kong at the age of 21 in 1950 with loans and savings worth USD 6,500. The company exported artificial flowers to the US. The growth of his business allowed Li to rapidly buy property across Hong Kong, and he turned into a real estate tycoon by the 1970s.
In 1979, Li purchased a major stake in British-owned Hutchison Whampoa — an investment holding company based in Hong Kong. Hutchison is a major name in port operations today but is also particularly famous among the masses for its world-famous telecom business.
As part of a restructuring in 2015, Hutchison Whampoa was merged with Cheung Kong to form CK Hutchison Holdings. The conglomerate is headed by Li's son, Victor. According to Forbes, it has over 300,000 employees and a presence in more than 50 countries.
Li is also known for his philanthropy, having donated over USD 3.8 billion through his Li Ka Shing Foundation.
Lee Shau-kee Company: Henderson Land
Net worth: USD 30.3 billion
At 95, Lee is the oldest of the 10 richest billionaires in Hong Kong. Born in Shunde City in the Guangdong Province of China in 1929, he came to the SAR when he was only 20 years old with less than HKD 1,000 (USD 127).
In 1963, he co-founded property developer Sun Hung Kai with Fung King Hey and Kwok Tak-Seng — the latter of whom was the father of Hong Kong's billionaire Kwok brothers.
In 1976, Lee launched Henderson Land Development. The business has since grown tremendously and is the chief source of his fortune. Lee served as the company's chairman till 2019, when he handed over the reins to his sons, Martin and Peter.
Lee is also known for philanthropy. To date, he has donated over USD 400 million towards education.
Henry Cheng & family Company: Chow Tai Fook Jewellery Group, New World Development and NWS Holdings
Net worth: USD 28.9 billion
Henry Cheng made headlines in 2017 when he purchased a 59.6-carat pink diamond for USD 71 million at a Sotheby's auction in Hong Kong. He promptly re-named the diamond CTF Pink Star as a tribute to his father, the legendary businessman Cheng Yu-tung. To date, the CTF Pink Star is the most expensive diamond ever sold at an auction.
One of the richest billionaires in Hong Kong, Henry Cheng succeeded his father as the chairman of the family's flagship companies Chow Tai Fook Jewellery and New World Development.
Cheng's children are among the nine family members who work in the network of enterprises that form the group. Among them are his two Harvard-educated children, Adrian and Sonia. While Sonia Cheng is the CEO of Rosewood Hotel Group, Adrian is the vice chairman of New World Development.
In 2017, Henry Cheng was conferred with Hong Kong's Grand Bauhinia Medal (GBM) — the highest honour under the HKSAR Honours and Awards System. Since his father, too, had been conferred with the same award in 2008, it marked a rare occasion when a father-son duo became recipients of the honour.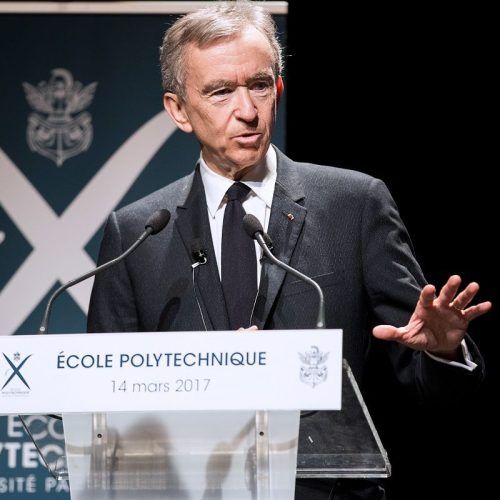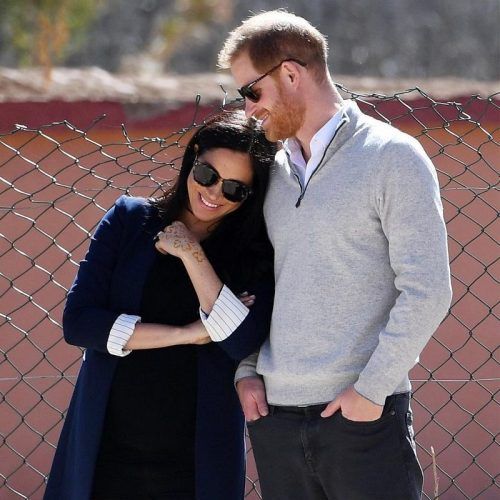 Lee siblings Company: Lee Kum Kee Group
Net worth: USD 19.3 billion
Charlie (pictured), Sammy, Eddy, David and Elizabeth are the famous Lee siblings. They are the children of Lee Man Tat, who passed away at the age of 91 in 2021. Each of the siblings is involved with the Lee Kum Kee Group, which is best known as the world's largest maker of oyster sauce.
The sauce brand was founded by Lee Man Tat's grandfather, Lee Kum Sheung, in Guangdong province in China in 1888. Over the years, the Lee Kum Kee Group has diversified into healthcare, venture capital and real estate, among other business interests.
The group owns London's 20 Fenchurch Street, a skyscraper nicknamed "Walkie Talkie" tower, which it bought in 2017 for USD 1.7 billion.
Peter Woo
Company: Wheelock & Co. and Wharf Holdings
Net worth: USD 16.9 billion
Woo studied business administration at Columbia Business School, US. He began his career with Chase Manhattan Bank in New York in 1972. Three years later, he joined the business of his wife, Bessie, in Hong Kong. Bessie is the daughter of shipping magnate Y.K. Pao.
Woo is the executive chairman of the World International Capital Group Limited (WICG). Until 2015, he was the chairman of property developer Wheelock & Co. and its principal subsidiary, The Wharf Holdings. His son, Douglas, is the current chairman and managing director of Wheelock & Co.
Harbour City in Kowloon, where several prominent brands have their stores, and Times Square in central Hong Kong are two of Woo's business assets. Apart from real estate, the group has a diverse business portfolio that encompasses retail, port and telecom.
Woo currently focuses on philanthropy through his Project WeCan initiative, which aims to help disadvantaged students in Hong Kong.
Kwong Siu-hing Company: Sun Hung Kai
Net worth: USD 15.2 billion
The 93-year-old widow of Sun Hung Kai co-founder Kwok Tak-Seng is the richest woman in Hong Kong.
Born in Guangzhou in 1929, Kwong Siu-hing (pictured, centre) married Kwok when she was 20 years old. Kwok passed away in 1990 and the business came under the control of their eldest child, Walter.
A family feud involving Walter and her other two sons, Thomas and Raymond, led to the ouster of her eldest son as the head of Sun Hung Kai. Kwong then took over the reins as chairman, a position she held from 2008 to 2011.
Raymond now heads the company, which is the largest property developer in Hong Kong. Thomas was sentenced to five years in 2014 for bribery and Walter died in 2018.
Kwong is, however, the company's biggest shareholder, with a controlling stake of over 40 percent.
Lui Che-woo Company: K Wah Group and Galaxy Entertainment Group
Net worth: USD 14.9 billion
K Wah International Holdings is a property developer, and Galaxy Entertainment Group is a Macau casino owner. Both Hong Kong-listed businesses are chaired by 93-year-old billionaire Lui Che-woo.
Founded by Woo sometime in the 1950s as a construction materials supplier, K Wah is now into property development in both Hong Kong and mainland China.
In 2015, he donated USD 1.2 billion as an endowment to his foundation and the Lui Che Woo Prize, which recognises individuals and groups around the world for their work in sustainability, welfare betterment and positive energy.
Joseph Lau
Company: Chinese Estates
Net worth: USD 13.2 billion
Lau was the chairman of property developer Chinese Estates till 2014. He stepped down after a court in Macau sentenced him to five years in prison for bribery and money laundering. However, because of the absence of an extradition treaty between Hong Kong and Macau, Lau has never actually served time and thus remains a fugitive under Macau law.
Despite the stain on his reputation, Lau has continued to make headlines for his massive art and wine collection. His art collection features work by Andy Warhol, Paul Gauguin and David Hockney, and, as per Forbes, is worth around USD 1 billion.
In 2015, he was in the news for buying two diamonds on consecutive days. Now named Sweet Josephine and Blue Moon of Josephine, the pink and blue diamonds, respectively, are among the costliest ever sold at auctions.
His fortune primarily constitutes his real estate holdings in Hong Kong, even though he failed to take Chinese Estates private in 2021.
Joseph Tsai Company: Alibaba Group
Net worth: USD 8.5 billion
Joseph Tsai (pictured, left) was born in Taiwan and is a Canadian citizen. He lives in Hong Kong. He is credited as one of the co-founders of Alibaba Group and is currently its executive vice chairman.
He graduated in economics alongside East Asian Studies from Yale College, has a juris doctor degree from Yale Law School and is qualified to practise law in the State of New York.
Before co-founding Alibaba Group in 1999, Tsai was an associate attorney with Sullivan & Cromwell LLP. From 1995 to 1999, he was a private equity investor in Hong Kong with Investor AB, the investment arm of Sweden's Wallenberg family.
In 1999, he met Ma for a proposed investment into Alibaba Group by Investor AB. Although the investment didn't come through, Tsai decided on joining Ma's fledgling company for a pay that was 100 times lower than what he was getting at Investor AB. The decision effectively turned Tsai into the billionaire he is today.
Tsai brought investors such as Goldman Sachs and SoftBank and was behind Alibaba's initial public offering in New York in 2014, where it raised USD 25 billion — the largest ever IPO in history. Today, Tsai is the second-largest individual shareholder in Alibaba Group after Jack Ma.
Apart from his main business interest, Tsai is also the majority owner of the National Basketball Association (NBA) team Brooklyn Nets. He is also the governor of the Women's National Basketball Association (WNBA) team New York Liberty.
Tsai helped create the Asian American Foundation to counter anti-Asian sentiment in the US.
Francis Choi
Company: Early Light International
Net worth: USD 8.2 billion
Our list of the richest billionaires in Hong Kong concludes with Francis Choi. Dubbed the "King of Toys", he founded toymaker Early Light International in 1972 when he was just 25 years old. According to Choi, the company is the world's largest toymaker by output.
Apart from toys, Early Light International is also in the businesses of property development, education, automotive services through Fastwheel, and retailing of jewellery and watches.
Choi also serves as vice chairman of Regal Hotels International and is the deputy chairman of Town Health International Medical Group besides serving as honorary president of the Toys Manufacturers' Association of Hong Kong.
His son, Karson, runs the luxury watch retailer Unique Timepiece Group, which was known as Halewinner Watches when Choi bought it in 2010.
(Main image: ming/CC BY-SA 3.0/Wikimedia Commons; EdTech Stanford University School of Medicine/CC BY 2.0/Wikimedia Commons; Featured image: ming/CC BY-SA 3.0/Wikimedia Commons)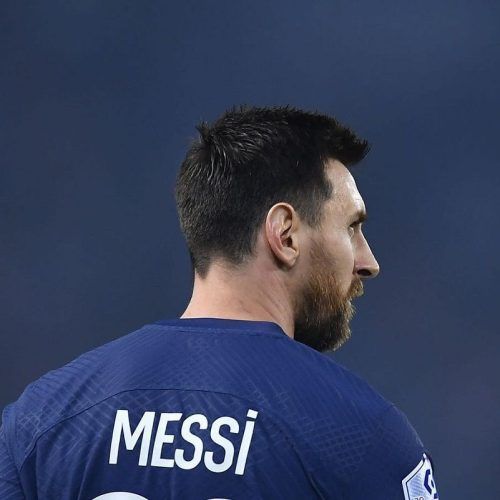 This story first appeared in Prestige Online Hong Kong
Frequently Asked Questions (FAQs)
Question: How many billionaires are there in Hong Kong?
Answer: Forbes annually announces the names of 50 richest billionaires in Hong Kong. According to US-based WealthX, Hong Kong had 111 billionaire residents as of 2020.
Question: Who was the richest in Hong Kong in 2022?
Answer: Li Ka-shing was the richest billionaire in Hong Kong in 2022. As per Forbes, his estimated net worth was USD 36 billion at the time.
Question: Who is the richest billionaire of Asia?
Answer: Mukesh Ambani is the richest billionaire in Asia. Forbes estimates his net worth at USD 83 billion.
written by.
Manas Sen Gupta
Manas enjoys reading detective fiction and writing about anything that interests him. When not doing either of the two, he checks Instagram for the latest posts by travellers. Winter is his favourite season and he can happily eat a bowl of noodles any time of the day.