K-pop or Korean pop music has gained immense popularity in recent times. With a wide range of musical styles including pop, hip-hop, R&B, and EDM, many K-pop artists have gained global status. Known for their catchy melodies, impressive choreography, and visually captivating performances, K-pop groups have also raised the bar for international music. The top 10 K-pop groups focus not only on music but also on the overall entertainment package including fashion, visuals, and engaging concepts, and that is exactly what clicks with the audience. According to an online survey website called K-pop Radar, these groups are gaining fans on Instagram increasingly.
Fans are obsessed with what these top 10 K-pop groups are doing. From what albums they are releasing to what the members of the band are upto, these K-pop bands have dedicated social media accounts to keep their stans updated. Naturally, K-pop groups such as BTS, BLACKPINK, and TWICE are on the list of top-10 most followed K-pop groups on Instagram. They have a huge global presence and people are simply eager to know what these bands are up to. Here's a list of other K-pop groups that come under the top 10 category. Check it out.
Top 10 K-pop groups with the most Instagram followers
BTS (@bts.bighitofficial) – 73.2 million followers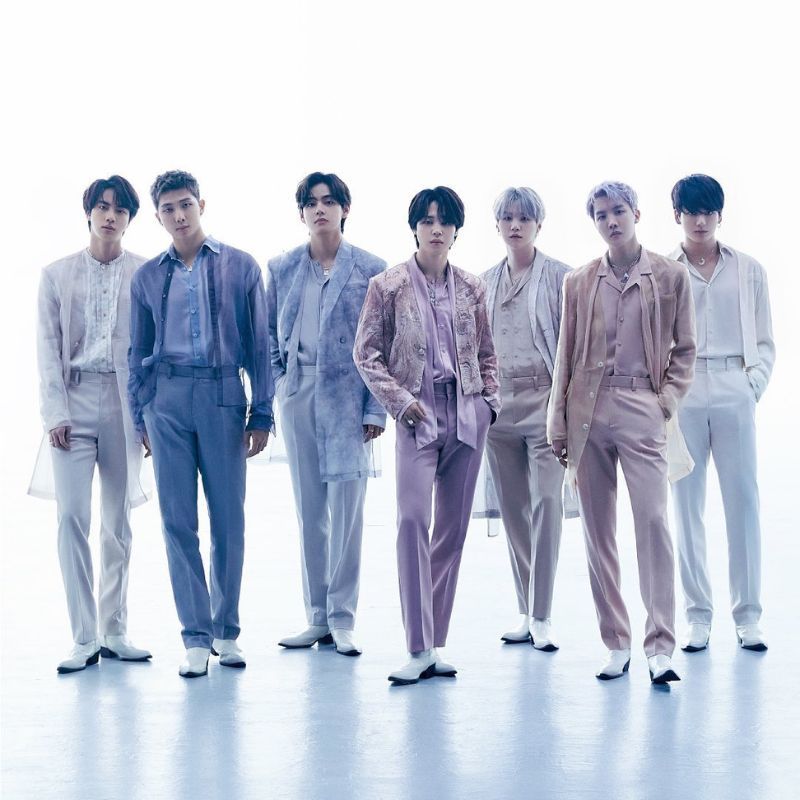 BTS has to be the first name that pops up on the list of the top 10 K-pop groups with maximum followers on Instagram. Also known as Bangtan Boys, this South Korean boy band was formed by Big Hit Entertainment in 2010. The band gained immense global popularity because of their energetic performances and meaningful songs and is one of the most successful boy bands currently. BTS has broken numerous records and achieved tremendous success both in South Korea and overseas. The band consists of members like Jin, Suga, J-Hope, RM, Jimin, V, and Jungkook.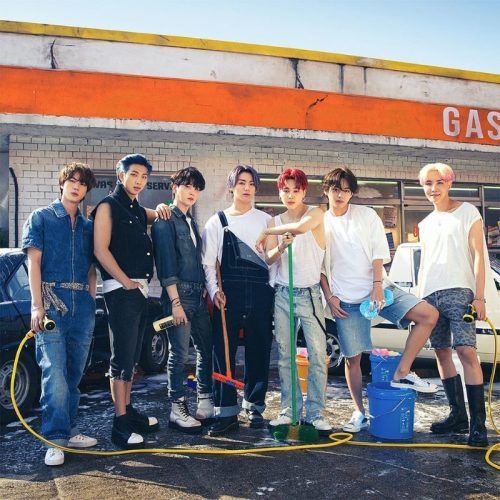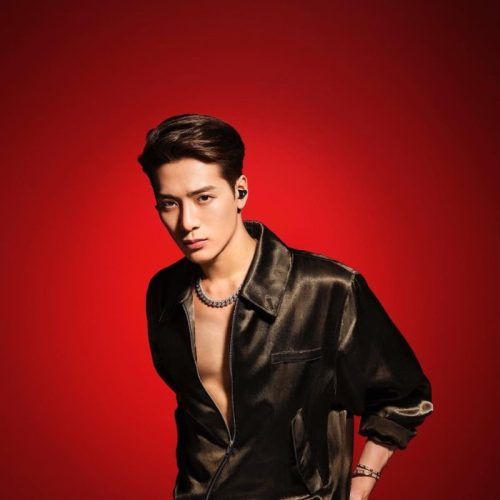 BLACKPINK (@blackpinkofficial) – 55.4 million followers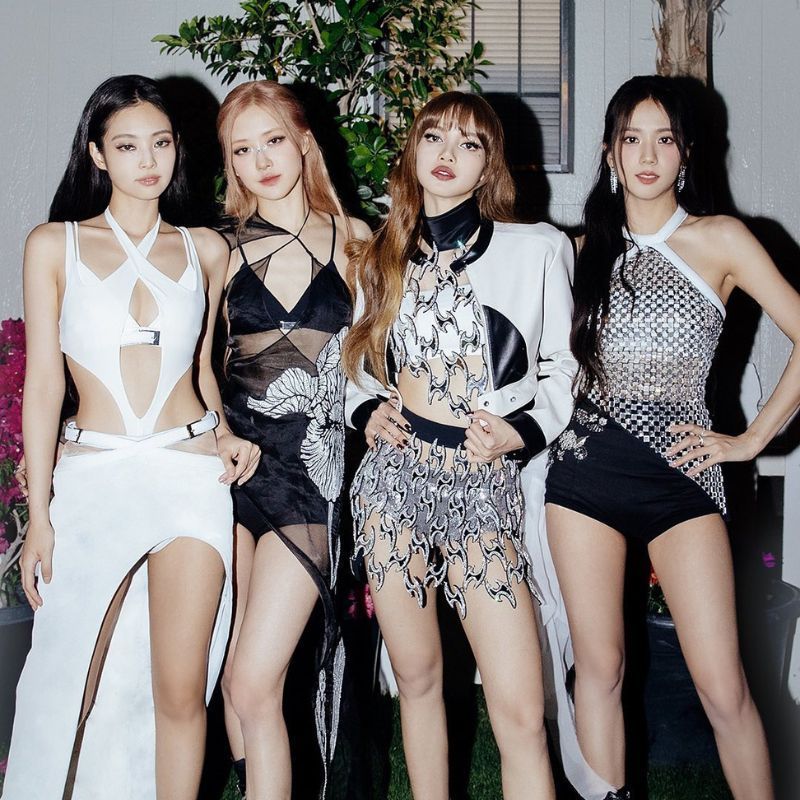 BLACKPINK is a K-pop girl group formed by YG Entertainment, consisting of members Jisoo, Jennie, Rosé, and Lisa. Formed in August 2016, this group stands at the second position with 55,400,846 Instagram followers, according to K-pop Radar. Known for their powerful vocals and stylish performances, BLACKPINK quickly rose to prominence and became one of the leading girl groups in the industry.
TWICE (@twicetagram) – 28 million followers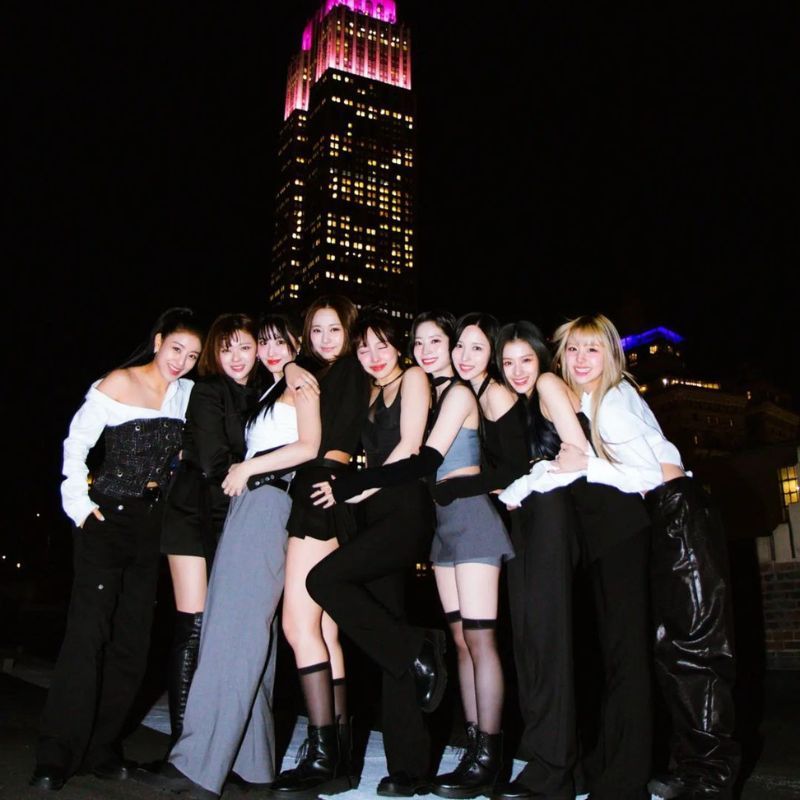 TWICE is also a prominent name when it comes to Instagram followers and it definitely had to be on this top 10 K-pop groups list. The South Korean girl group was formed by JYP Entertainment through the reality show Sixteen in 2015. With their catchy and cheerful songs, TWICE has gained a massive following both domestically and internationally. They are known for their vibrant concepts and synchronised performances. The group has nine members: Nayeon, Jeongyeon, Momo, Sana, Jihyo, Mina, Dahyun, Chaeyoung, and Tzuyu.
STRAY KIDS (@twicetagram) – 25.2 million followers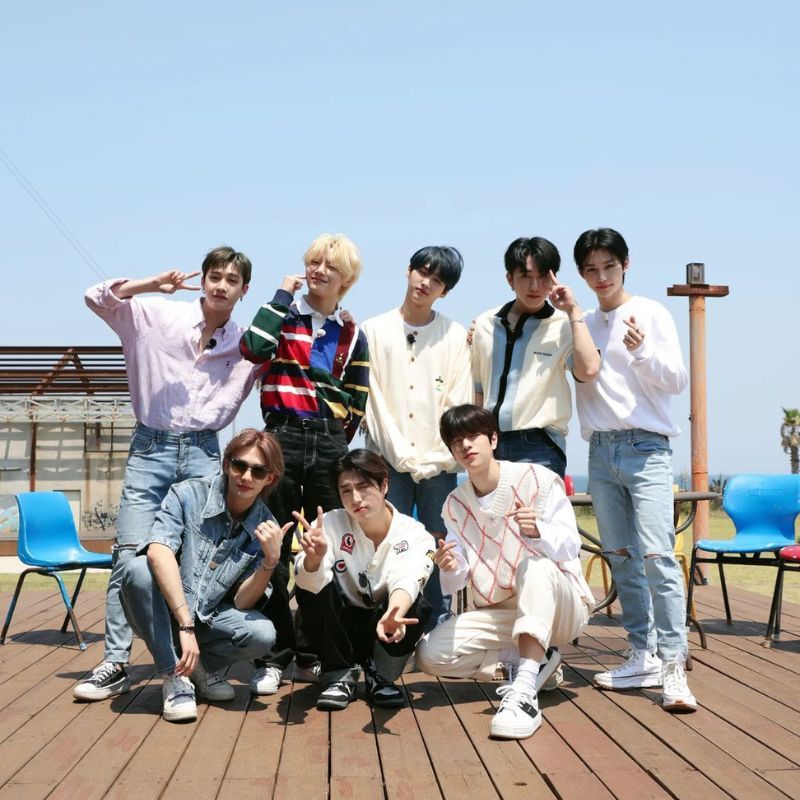 According to K-pop Radar, Stray Kids have over 25 million Instagram followers. The band debuted as a nine-member group in 2017, but unfortunately, their band member, Woojin, left the band due to undisclosed personal reasons in October 2019. The band now consists of eight members: Bang Chan, Lee Know, Changbin, Hyunjin, Han, Felix, Seungmin, and I.N. Formed by JYP Entertainment, this group is one of the best-selling artists among the fourth-generation K-pop groups.
ITZY (@itzy.all.in.us) – 19.1 million followers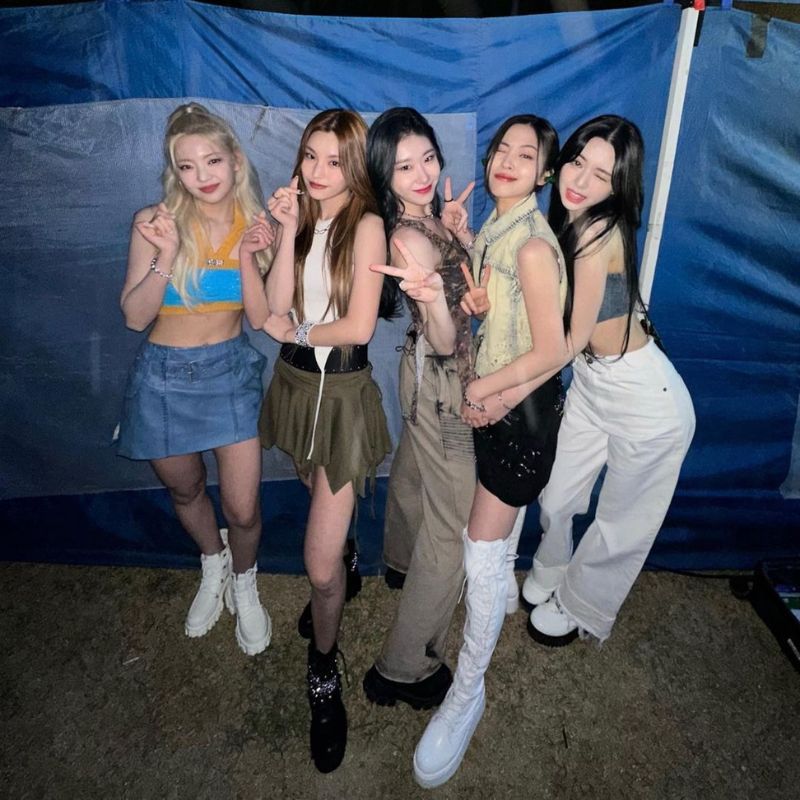 This South Korean girl group was also formed by JYP Entertainment and consists of members including Yeji, Lia, Ryujin, Chaeryeong, and Yuna. With their 19.1 million followers on Instagram, they definitely deserve a mention in the top 10 K-pop group list. They marked their debut on 12 February 2019, and have won several accolades ever since then.
NCT (@nct) – 16.1 million followers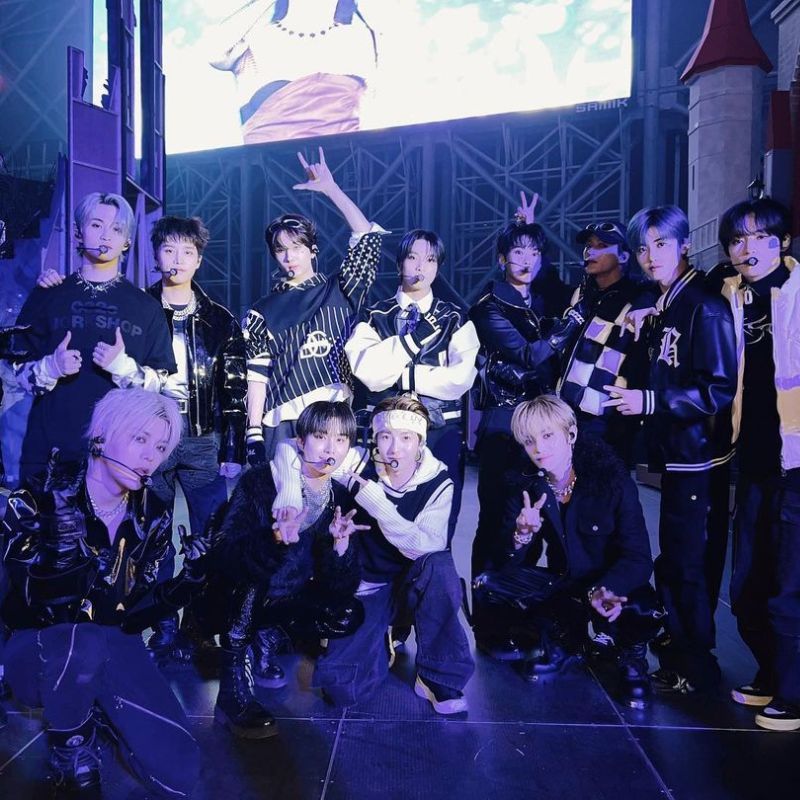 NCT is a South Korean boy group formed by SM Entertainment. NCT follows a unique rotational concept, where members can be part of different sub-units, thus allowing space for various musical styles and concepts. They are known for their dynamic performances and diverse discography. The band consists of 22 members and is divided into five different sub-units: NCT U, NCT 127, NCT Dream, WayV, and NCT DoJaeJung. They are the fifth largest band on the K-pop Radar with 16,147,581 Instagram followers.
TOMORROW X TOGETHER OFFICIAL (@txt_bighit) – 14.3 million followers Also known as TXT, TOMORROW X TOGETHER OFFICIAL is the second group to be backed by BIGHIT MUSIC. The five-member boy group debuted in 2019 and was quick to gain popularity and success due to its catchy songs and intriguing themes. The five members of the group are Yeonjun, Soobin, Beomgyu, Taehyun, and HueningKai and are among the top 10 K-pop groups Instagram followers-wise.
ENHYPEN (@enhypen) – 12.5 million followers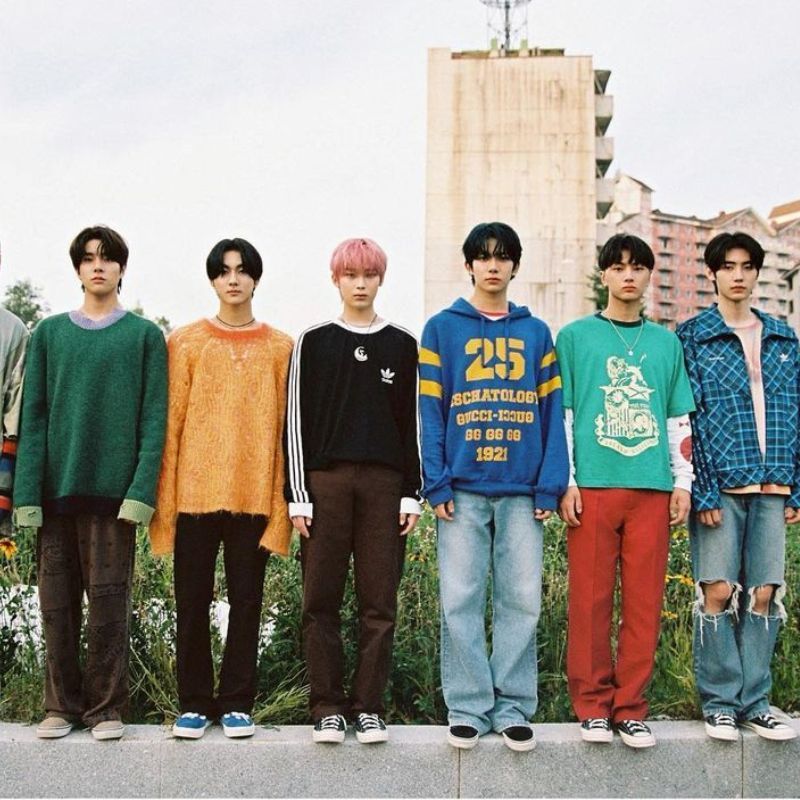 Belift Lab discovered ENHYPEN through a 2020 survival competition show titled I-Land. The group marked its debut in November 2020 and soon received global recognition because of its songs. The band is composed of seven members including Heeseung, Jay, Jake, Sunghoon, Sunoo, Jungwon, and Ni-ki. The band has exactly 12,536,187 Instagram followers according to K-pop Radar.
Red Velvet (@redvelvet.smtown) – 12 million followers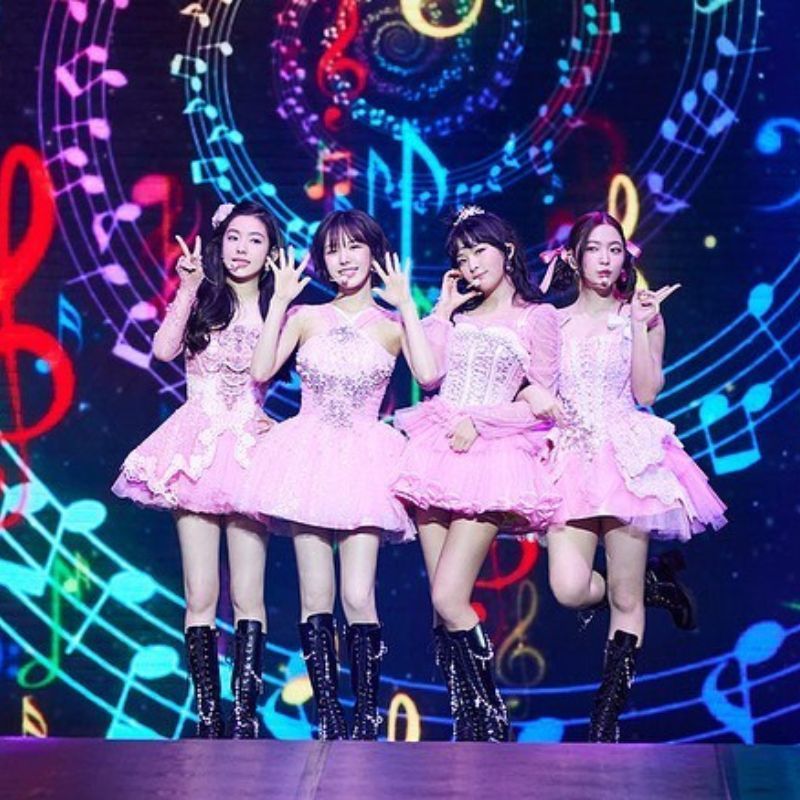 Red Velvet is a South Korean girl group formed by SM Entertainment. Their music explores a wide range of genres, including pop, R&B, and electronic dance music. Red Velvet is praised for its strong vocals and visually appealing music videos and have a huge fan following on social media. The members of the band are Irene, Seulgi, Wendy and Joy.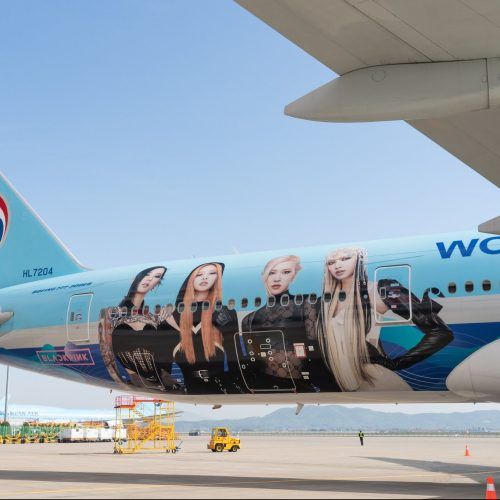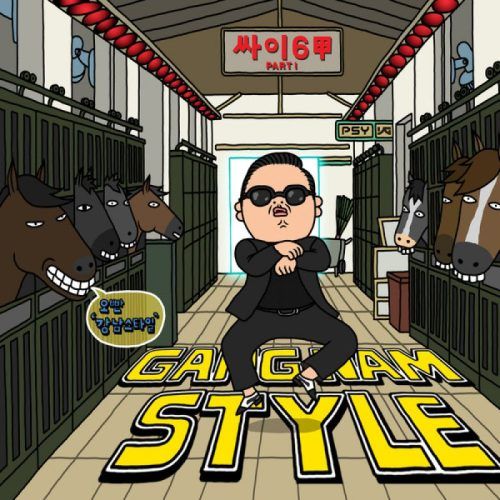 SEVENTEEN (@saythename_17) – 11.8 million followers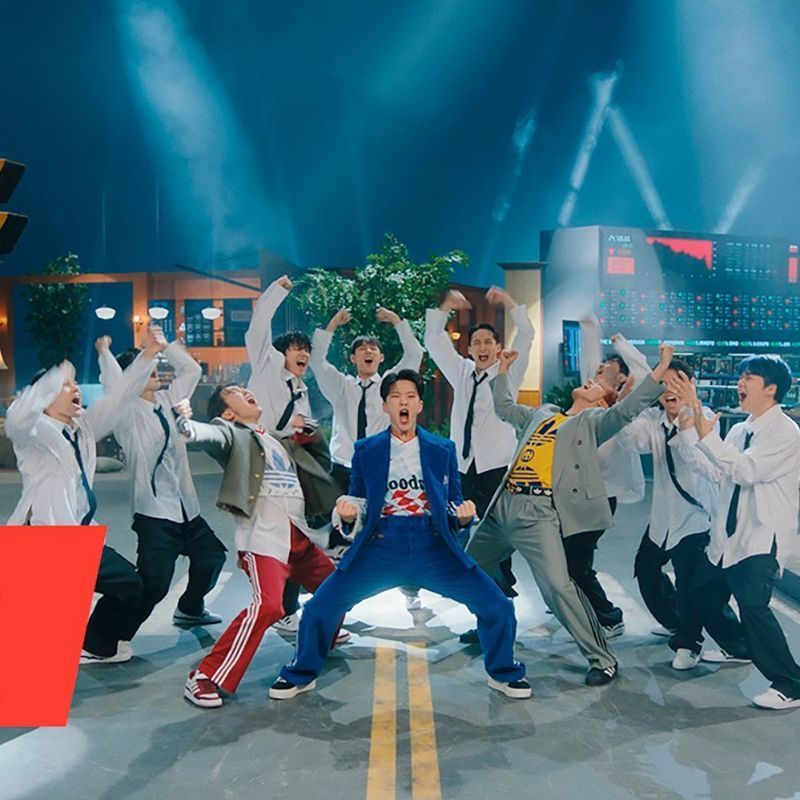 SEVENTEEN is a South Korean boy group formed by Pledis Entertainment. With their self-produced music and synchronized performances, SEVENTEEN showcases their versatility as singers, songwriters, and choreographers. They are known for their large member count and distinct units within the group. The group consists of thirteen members including S.Coups, Jeonghan, Joshua, Jun, Hoshi, Wonwoo, Woozi, DK, Mingyu, The8, Seungkwan, Vernon, and Dino. With their top hit songs, SEVENTEEN is soon becoming one of the most popular K-pop bands in the world.
Hero Image: Courtesy BTS, BLACKPINK, TWICE/Instagram; Feature Image: Courtesy SEVENTEEN/Instagram
This story first appeared on Lifestyle Asia India