Greatness in sport, or for that matter, in any area of specialisation, is about being uncomfortable all the time in the quest to push the bar up. For elite female Asian golfers too, it translates into hours of toil at the driving range, ironing out the rough edges before heading to the golf course for a practice round.
That day could well be one of minor improvement, but the realisation of moving up that one rung while tending to the blistered palms and glancing at the low card for that feel-good factor is what drives a good athlete, and these Asian female golfers have mastered that.
Last year, Tiger Woods, who has inspired generations with his charismatic play in his prime and continues to do so, was asked by a reporter, who also happens to be an Asian female golfer of some repute, on what he thought defined greatness.
A couple of names like Michael Jordan and LeBron James were thrown at Tiger, and he went along with them and concurred they defined greatness. Now, this is where Tiger came up with the insight that made him scale the chart for all-time athletes.
Greatness, he began, was about doing what no one else can and sustaining it over a period of time — a decade and more, in a way that "it becomes peppered in our memories".
Golf's explosion in the continent has thrown up many such Asian female golfers over time, who have not just fitted Tiger's prescription of greatness but have gone on to chart a journey, each unique from the other, that keeps inspiring the golf-playing population, men and women, in Asia and beyond with their indomitable spirit and zest to be the best.
The list is long and to pick the 15 best is harder, but here's a look at some of Asia's finest female golfers over time.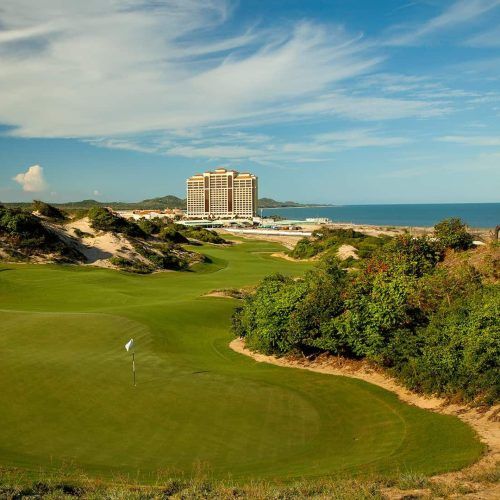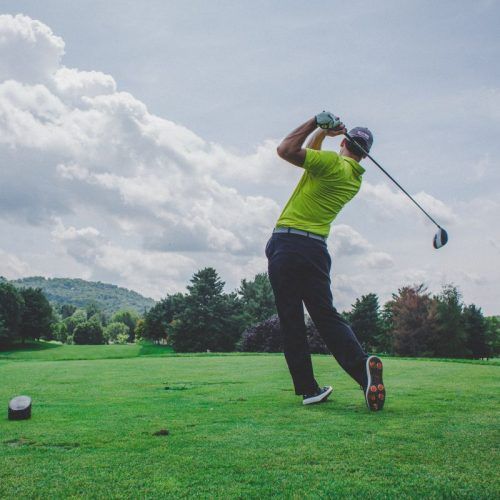 These are the best Asian female golfers in the world
Inbee Park A former World No 1 for a record 109 weeks, Inbee Park, who hails from South Korea but moved to the US at 12, can be called an enigma given the belief to keep her personal life under wraps. That's a choice, but Inbee has given her fans numerous reasons to celebrate her feats on the golf course. Crediting her father as the main source of inspiration, Inbee has inspired scores of Asian golfers, especially female golfers, with her impressive resume which lists 7 Majors among her 21 wins and the youngest to be inducted into the LPGA Hall of Fame.
View this post on Instagram
Lydia Ko The current world No 1, Lydia Ko, who emerged from the talent bed called South Korea before making New Zealand her home, struck a balance between academics and golf before realising where her passion lay. From then on, it's been one landmark to another. The list is long — the youngest to win on the LPGA at 15, youngest to win a Major and scale the ranking summit at 17, and the first to win the LPGA order of merit for the third time in 2021.
View this post on Instagram
Sei Young Kim Kim is an exception in the sense that unlike a lot of top female Asian golfers who took to the sport after being inspired or pushed by their parents, it was a natural transition for the South Korean.
But Kim ensured that she excelled in all her forays, be it golf or taekwondo in which she holds a black belt. With 12 career wins on the LPGA, which includes a Major win at the 2020 KPMG Women's PGA Championship, the 30-year-old has five titles on the Korean Tour as well. Her career earnings read $12,128,420.
View this post on Instagram
Na Yeon Choi Choi was first taken note of with her pro win on the Korean LPGA as a 17-year-old, beating LPGA Hall of Fame member Se Ri Pak. That set off a chain reaction as she won at least once a year in Korea from 2004 to 2007.
The stage got bigger as Choi finished 11th on the 2008 LPGA money list and was second in the Rolex Louise Suggs Rookie of the Year.
The next two years saw Choi win four times (twice each) on the LPGA, followed by a solitary win in 2011, and two more titles in 2012, including her only Major win.
The rigours of Tour and putting golf above everything else took a toll, and Choi moved on to other adventures. She now has her YouTube channel and a massive following on social media.
View this post on Instagram
Minjee Lee Of Korean decent, Minjee Lee was born in Perth and plays on the LPGA and Ladies European Tour, and has five wins. In 2016, Lee won her first Major, Lotte Championship, and earned the distinction of becoming the first Aussie to do so. The 2017 Rolex Player of the Year has featured in the top-10 of the LPGA money list from 2018, and was second in 2022 at $3.8 million. A major chunk of her earnings last season came from the US Women's Open, her second Major win.
View this post on Instagram
Jin Young Ko Jin Young Ko's star has been on the rise since she turned pro at 18. At 27, she already has 14 wins on the LPGA Tour, including the 2018 KPMG Women's PGA Championship, 2019 Evian Championship, and 2019 AIG Women's Open. That same year, Ko became the youngest LPGA Player of the Year.
Two seasons back, Ko notched another landmark by becoming the first to win the LPGA Player of the Year and Race to the CME Globe in the same season. Ko spent much of last year atop the women's rankings and opened 2023 at No. 5. Certainly one of the best female golfers to watch.
Se Ri Pak An inspiration for generations of Korean players on the LPGA Tour, Se Ri Pak turned pro after an illustrious amateur career that saw her win 30 times. She turned professional in 1996 and became World No. 1 in 2003.
With an impressive resume that lists 25 wins on the LPGA Tour, including five Majors and a total of 34 pro titles worldwide, Pak was inducted into the World Golf Hall of Fame and LPGA Hall of Fame in 2007. This makes her one of the most decorated golfers in the history of the sport.
View this post on Instagram
Yani Tseng Taipei does not boast a rich tradition in golf, yet Yani Tseng charted a course that made her one of the most successful players on the LPGA Tour with five Major wins.
Taking to golf at five, she became the youngest player to win a pro tournament at 14 to trigger a list that makes for impressive reading, prominent among them being the LPGA Player of the Year in 2011 and LPGA Tour Player of the Year in 2012. Regarded among the greatest Asian female golfers of all time on the LPGA Tour, Tseng won three of the first five events on the 2012 LPGA season. Her form took a hit in late 2013, and the lull continues.
View this post on Instagram
Sung Hyun Park Sung Hyun Park was already a star on the Korean Tour when she burst on to the LPGA Tour in 2017, winning both the Player of the Year and Rookie of the Year awards. The accolades came on the basis of her maiden Major win at the 2017 US Women's Open and one more Tour win.
That year, she finished world No. 1 and has repeated the feat twice more. A shoulder injury set her back in 2019, but the pandemic allowed her time to recover. Claiming to be fully fit, she is determined to shake off the poor form with multiple titles in 2023.
View this post on Instagram
Ai Miyazato History remembers Ai Miyazato as the only No. 1 in women's golf who scaled the ranking summit thrice without winning a Major championship. Despite this, Miyazato's career was dotted with trophies before she called time in 2017. Through the course, she racked up nine title wins on the LPGA Tour and 15 on the Japan LPGA Tour.
As an amateur, she won a pro event on the Japan Tour, Dunlop Ladies Open, in Miyagi where she was attending high school in 2003.
View this post on Instagram
Michelle Wie A child prodigy in the true sense, Michelle Wie took to golf at four soon after her parents moved from South Korea to Hawaii in the US.
Inspired by her mother, an amateur golfer, Wie was the youngest ever to qualify for a USGA amateur championship event.
Turning pro at 15, she became the youngest player to qualify and make cut at a LPGA Tour event in 2004.
With five career wins on the LPGA Tour and a Major win at the 2014 US Women's Open, Wie has lost her touch of late but has done enough to become one of the faces of women's golf in the US.
View this post on Instagram
Aditi Ashok Her stars on the ascent, Aditi Ashok had India up early and glued to television as she fought for a potential bronze medal at the 2021 Tokyo Olympics. The medal eluded her but that valiant effort has led to women's golf being taken seriously in this country of 1.3 billion.
Since turning pro in 2016, Aditi has been a trailblazer for women's golf in India with wins on the Ladies European Tour and some strong finishes on the LPGA Tour.
This year has opened on the right note for the two-time Olympian with a long-awaited LET win at the season-opening Magical Kenya Ladies Open and a third spot at the Lalla Meryem Cup in Morocco a week later.
View this post on Instagram
Muni He Among the exciting names to watch out for, Muni He's initiation into golf was borne out of the desire to spend more time with her father.
Unknown to the family, which migrated from China to Canada before finally settling down in San Diego, the time spent on the golf course lit a fire in her that has taken He to the LPGA Tour while wowing the world with her swing.
After an impressive stint in college golf, He turned pro in December 2017 and won on the Symetra Tour at the 2018 Prasco Charity Championship in Maineville, Ohio. That followed with an eight-round LPGA Q-Series win to secure her card for the 2020 LPGA Tour season.
View this post on Instagram
So Yeon Ryu Dividing her time on the Korean and LPGA Tours, So Yeon Ryu has a piece of stat that places her right up there and next to an icon.
With the most top-5s on the LPGA after Annika Sorenstam, Ryu is a two-time Major winner at the 2011 US Women's Open and 2017 ANA Inspiration.
Landmarks alright, but what is transpiring now in Ryu's career is a far cry from the time when she took up golf as an extracurricular activity in the second grade.
View this post on Instagram
Jiyai Shin Jiyai Shin did what few would have done at the stage she was in. Winning 11 times on the LPGA Tour between August 2008 and February 2013, Shin walked away in 2014 to spend time with her father in Korea.
The two-time Major winner, who was world No 1 for 25 weeks in 2010 and 2011, did ensure that the move wasn't the end to her competitive urge.
The Japan Tour is now her sphere of influence given the 29 career wins there, and if one were to club it with her 21 wins in Korea, the 34-year-old is far from done yet.
View this post on Instagram
(Main image: Getty Images/ LPGA; Featured image: Thananuwat Srirasant/Getty Images/ LPGA)
This story first appeared in Prestige Online Singapore
Frequently Asked Questions (FAQs)
Question: Who is the best Asian golfer?
Answer: The best Asian golfer at the moment, according to world rankings, is South Korea's Sungjae Im, who currently places 18th.
Question: Who is considered the greatest female golfer?
Answer: World No. 1 Lydia Ko is considered the greatest female golfer.
Question: Who is the best Korean lady golfer?
Answer: There are many excellent Korean lady golfers. Among the best female golfers from South Korea are Jin Young Ko, Inbee Park and Jiyai Shin.