In a shocking turn of events that can be considered nothing less than scandalous, arch-rivals LIV Golf and PGA Tour have decided to forego their differences and join hands. Both parties had secretly decided to merge the companies and form a completely new entity, the name of which hasn't been decided yet. The announcement comes hot on the heels of LIV golfer Brooks Koepka winning the PGA Championship a few weeks ago.
The merger also aims to solve all of the lawsuits, court litigations and other issues between these two golf firms, which have been ongoing for years. The prestige and reach of the PGA Tour fused with the monetary backing of the Saudi Arabia Public Investment Fund could make for a bigger stage for the world's top golf players to hone their skills while also making for a grand spectacle for viewers.
As the merger goes ahead, here's everything you need to know about the deal, the parties involved and what this could possibly mean for the sport of golf.
The stunning PGA Tour and LIV Golf merger
LIV Golf and PGA Tour have decided to merge their businesses and operate as a single entity. The two firms have agreed to combine PGA Tour and LIV Golf's commercial businesses and rights into a new for-profit company. The DP World Tour is also part of this stunning agreement.
The name of the new entity is yet to be decided but the Public Investment Fund (PIF) of Saudi Arabia is ready to invest in it. While all the terms of the deal are yet to be made public, the merger will require the approval of the PGA Tour Policy Board.
The new entity will be controlled by the PGA Tour but its finances will significantly be controlled by the Saudi Arabia PIF. As a result, the PIF Governor Yasir al-Rumayyan will be the new company's chairman.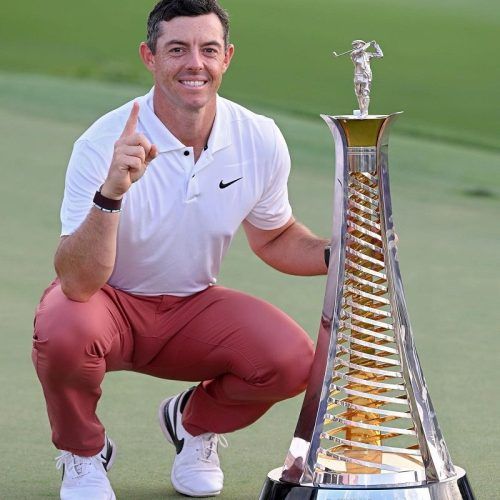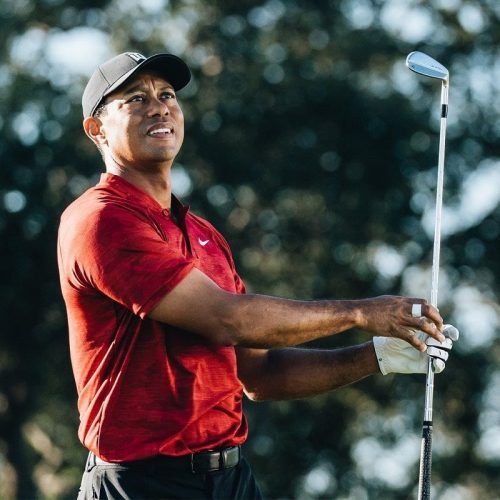 Why was the LIV Golf-PGA Tour merger needed? Ever since its foundation in 2022, LIV Golf has been involved in public brawls with the PGA Tour. Lately, the two had also filed multiple antitrust claims against each other. The PGA Tour even went on to ban players from participating in its tournaments after their participation in the LIV Golf tournaments. LIV Golf, on its part, took PGA Tour to court for engaging in anti-competitive practices. PGA Tour responded by suing LIV Golf for stifling the competition. As a result, several rules were drawn up to only allow the best players from LIV Golf to participate in the PGA tournaments.
LIV Golf had previously poached some of the top names from the PGA by offering them better financial deals. Major tournament champions like Brooks Koepka, Phil Mickelson and Cameron Smith currently play for LIV Golf.
The merger will hopefully get rid of all the antitrust cases and put the focus back on what's actually important – the sport. The backing of Saudi money could also play a major role in promoting golf across more markets, while the PGA Tour ensures that the sport's rules and prestige are maintained.
What the LIV Golf and PGA Tour merger means for us
As part of the merger agreement, the new entity's Board of Directors will oversee and control all golf-related commercial operations, businesses and investments. The new firm will also draw up a schedule of events to keep the fans, sponsors and stakeholders happy.
View this post on Instagram
The PIF of Saudi Arabia will get the final say on investments, athough it will still work alongside the PGA Tour, LIF Golf and DP World Tour. The PGA Tour will majorly look after appointments of the Board while also holding a majority voting interest in the new company.
It's also important to note that the PGA Tour Inc. will continue to exist as a tax-exempt organization and will have administrative controls over events from the PGA Tour. Jay Monahan will be the Commissioner and Ed Herlihy will take up the role of the Policy Board Chairman. Yasir Al-Rumayyan will also join the PGA Tour Policy Board. On a similar note, the LIV Golf and DP World Tour will also retain similar administrative control of events on their respective tours.
LIV Golf-PGA Tour: How are the world's top players reacting to it?
Post the merger, some of the world's top players took to social media to express their feelings about it.
And everyone thought yesterday was the longest day in golf

— Collin Morikawa (@collin_morikawa) June 6, 2023
Nothing like finding out through Twitter that we're merging with a tour that we said we'd never do that with.

— Mackenzie Hughes (@MacHughesGolf) June 6, 2023
I feel betrayed, and will not not be able to trust anyone within the corporate structure of the PGA TOUR for a very long time

— Wesley Bryan (@wesleybryangolf) June 6, 2023
Very curious how many people knew this deal was happening. About 5-7 people? Player run organization right? 🤷🏻‍♂️

— Michael S. Kim (@Mike_kim714) June 6, 2023
I'm guessing the liv teams were struggling to get sponsors and pga tour couldn't turn down the money. Win-win for both tours
but it's a big lose for who defended the tour for last two years

— Byeong Hun An (@ByeongHunAn) June 6, 2023
Can I also say that I love @PhilMickelson and everything he's said the past two years has been spot on. He went up in flames in the media cuz of his brutal honesty and now everyone's finally realizing he was right and the PGA Tour does whatever they feel like 😂😂😂

— Dylan Wu (@dylan_wu59) June 6, 2023
— Tyrrell Hatton (@TyrrellHatton) June 6, 2023
Awesome day today 😊 https://t.co/qUwVJiydym

— Phil Mickelson (@PhilMickelson) June 6, 2023
Welfare Check on Chamblee

— Brooks Koepka (@BKoepka) June 6, 2023
(Hero and Featured Image Credits: Courtesy Instagram / @bkoepka)
Frequently Asked Questions (FAQs)
Question: Is PGA merging with LIV Golf?
Answer: Yes, PGA Tour is merging with LIV Golf under a new agreement.
Question: Who owns LIV Golf?
Answer: Saudi Arabia's PIF is the majority owner of LIV Golf with a 93 per cent stake.
written by.
Amritanshu Mukherjee
Amritanshu lives and breathes tech, cars, Formula 1, space stuff and everything that delivers an adrenaline rush. Since 2016, he converted his favorite hobby of going all gaga over iPhones and Lamborghinis into his profession; hence, you aren't likely to be surprised upon checking his browser history. In his spare time, he loves to drive and explore food joints, but will somehow end up with a plate of Chicken Biryani and a big smile. He has previously written for Hindustan Times, India Today, BGR.in, and Deccan Chronicle.