Comfort and style go hand in hand in Hong Kong. We're literally walking everywhere in the city, so comfort is the top priority. At the same time, we like to flaunt our #ootd at every opportunity. That's precisely why we love wearing sneakers, regardless of the occasion. Air Jordan is among the most coveted sneaker brands, and we tell you where to buy them in Hong Kong.
Air Jordan is popular in Hong Kong just as they are overseas, having a cult-like status symbol. Every time there's a new "drop", it's a race to get the limited pairs available. With so many sneakerheads, the city is filled with various sneaker stores. Just head to Mong Kok, and you won't even know where to start looking.
Why is Air Jordan so coveted?
Did you know that basketball legend Michael Jordan was fined USD 5,000 every time he wore a pair of Air Jordans on the court? This caused controversy but also boosted the sneakers' popularity, quickly making it a cultural phenomenon and icon in pop culture.
On the brand's limited-release strategy, local sneakerhead and Sneaker Surge co-founder Mira Uttamchandani says, "It creates scarcity and exclusivity, promoting sneakerheads a sense of urgency to get their hands on the latest pair. Naturally, the demand for the shoe goes up."
She also points out that the sneakers have "become an asset class of its own" akin to that luxury timepieces. Hong Kong's love for streetwear and comfort goes side by side with the brand. "[Air] Jordan continues to innovate with collaboration so we believe demand will continue to grow," she adds.
Need a new pair of footwear? See our list below for the best places to buy Air Jordan sneakers in Hong Kong.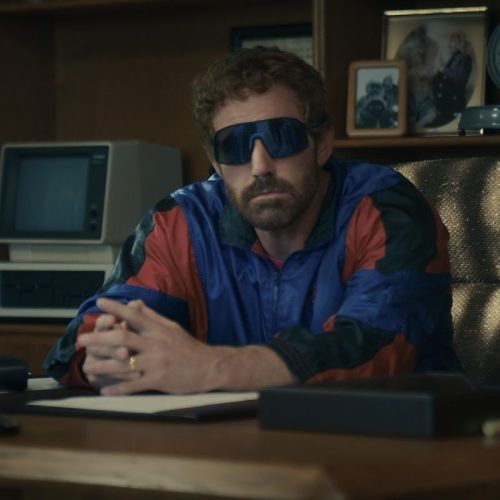 Best places to buy Air Jordans in Hong Kong
This story first appeared on Lifestyle Asia Hong Kong
Jump To / Table of Contents 33 Tseuk Luk Street, Diamond Hill, Hong Kong
+ 1 818 585 4016 (WhatsApp only)
Spearheaded by husband-and-wife duo, Ravine Mahtani and Mira Uttamchandani, Sneaker Surge was born out of their love for feeling comfortable, yet fashionable. The online sneaker platform is your one-stop shop for some of the most sought-after sneakers. It's a treasure trove that's filled with carefully selected and exclusive kicks, personally sourced by the two. Find your next pair of Air Jordans here and get a personal tour of their showroom (available by appointment only), directly with the founders. Unit 5, G1/F-G2/F, Wellington Place, 5-11 Wyndham Street, Central, Hong Kong
From its name, you can tell that this is 'the' place for everything Air Jordan. The store in Hong Kong is Asia's largest Jordan-only store, which is a real treat for Jordan fans. Boasting multi-floors, take advantage of the wear-test area, which allows shoppers to try upcoming sneakers via a digital wall. Sign up for membership to get custom T-shirts and early perks for new releases. Shop B29-30, B1/F, Landmark Atrium, 15 Queen's Road Central, Central, Hong Kong
HBX Hong Kong is more than just for Jordan fans as it also houses other notable luxury, street, and contemporary brands. But what's impressive is the dedicated sneaker space where you'll be able to browse through your next pair of Jordan sneakers. Inspired by the concept of a "Corporate Lobby", expect stainless steel windows, marble-topped counters, and other artistic visual cues. 1/F, The Beacon, 88 Sai Yee Street, Mong Kok, Hong Kong
Despite its name, this place doesn't need publicity—it's already well-loved by sneakerheads and streetwear fans. You're spoiled for choice at the massive 3,000 square feet retail store. Take your pick at their selection of sneakers, including Jordans, which are displayed from top to bottom. The store is also lined with streetwear and other collectables.
(Image credit: extensivepublicity/Facebook) 11/F, Pakpolee Commercial Centre, 1A-1K Sai Yeung Choi Street South, Mong Kok, Hong Kong
Nabwork is a mecca for sneaker lovers, stocking products from various places around the world. Here, you'll find a range of Air Jordans among other brands. In addition, Habwork is part of the "No Fakes Pledge" scheme from the Intellectual Property Department, so the products are certified authentic. Expect to see the newest drops here too, which is a rarity.
(Image credit: nabwork.hk/Facebook) 2/F, 562 Nathan Road, Mong Kok, Hong Kong
Husky Sneakers is a stomping ground not only for Jordan fans but also for streetwear enthusiasts. From sneakers to apparel, just take your pick. Different from other sneaker shops in Mong Kok, Husky Sneakers boasts a clear display of their kicks, allowing you to admire them in full glory.
(Image credit: HuskySneakers/Facebook) Shop 3, G/F, Yan On Building, 1 Kwong Wa Street, Mong Kok, Hong Kong
Secondkill Sneakers has come a long way. Since opening as an online platform in 2013, it's now become a go-to place for sneakers and streetwear. Proving its popularity, the 4,000 square feet space has rows and shelves of shoes, in addition to racks of coveted clothing items.
(Image credit: SecondKillHK/Facebook)
(Hero image credit: HuskySneakers/Facebook)
(Featured image credit: Sneaker Surge)
Frequently Asked Questions (FAQs)
Question: Are all Air Jordans sold in Hong Kong authentic?
Answer: You should buy your Air Jordans in certified stores like Sneaker Surge and Nabwork to make sure they're authentic.
Question: Are Air Jordans more expensive in Hong Kong than in other countries?
Answer: Each region has a suggested retail price and recently, these have increased in certain regions. Retailers have different allocations and can give their own promotions, as such, prices vary across regions.