Hennessy has recently brought its newest collaborative Hennessy X.O to Hong Kong. Following in the footsteps of Frank Gehry, Cai Guo-Qiang and RidleyScott, Artistic Director Kim Jones gives his take on the iconic decanter.
On top of the special edition decanter, Jones has paired it with an artisanal pair of trainers that arrive in cognac-coloured nubuck leather. "I'm fascinated by the rich heritage of Hennessy, a household name behind which artisans have spent hundreds of years creating this special cognac. Storytelling is very important for me regardless of what I'm designing or who I'm collaborating with – I want my designs to educate and inspire people through the stories they tell," says Jones.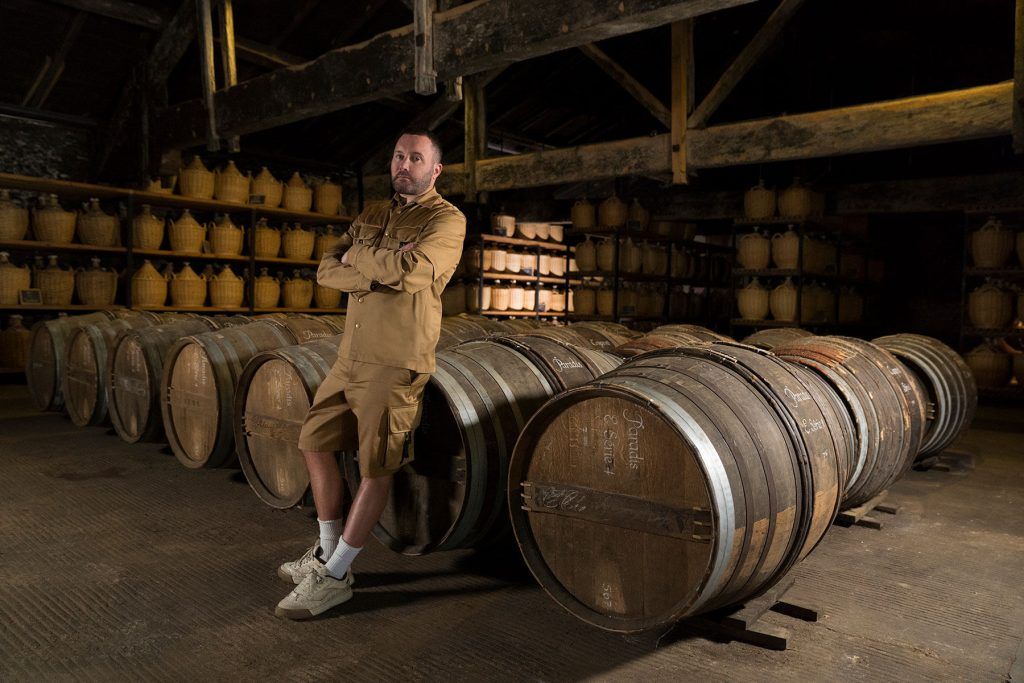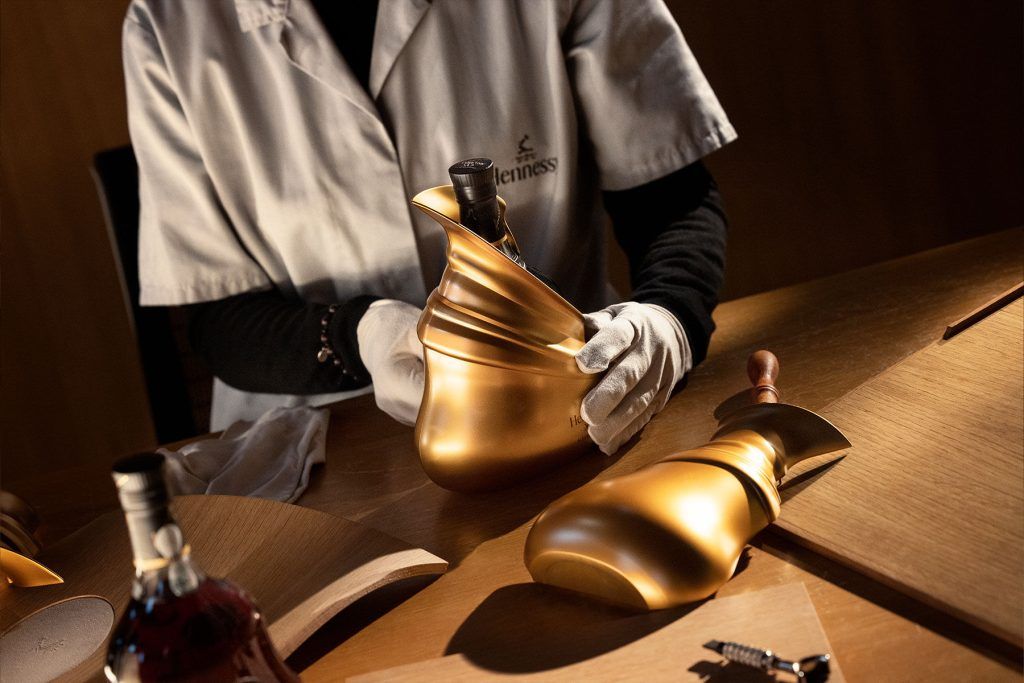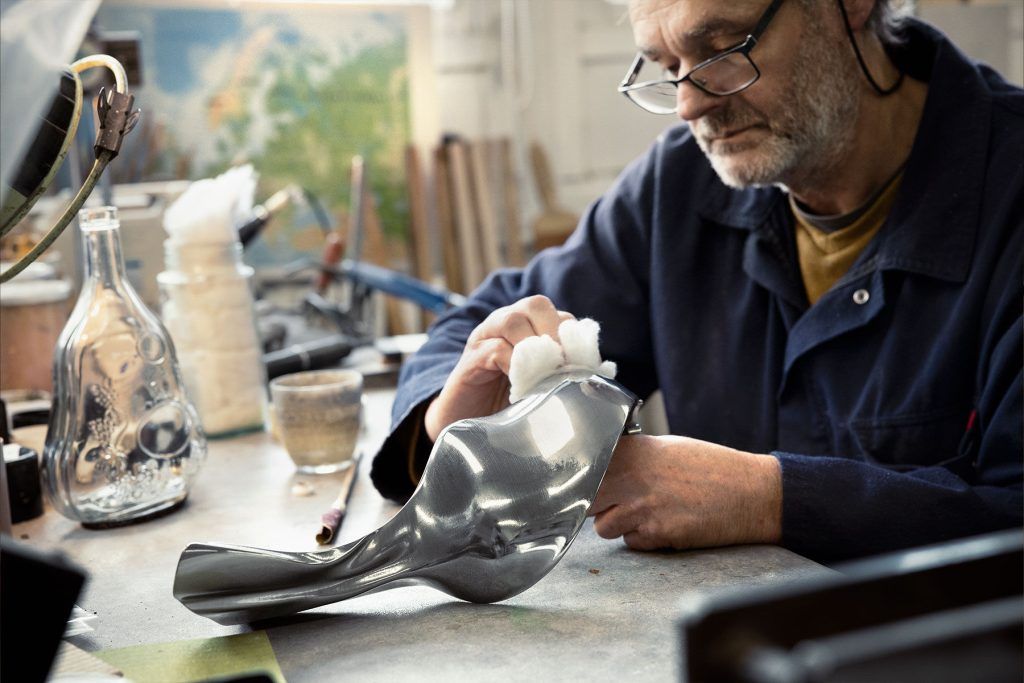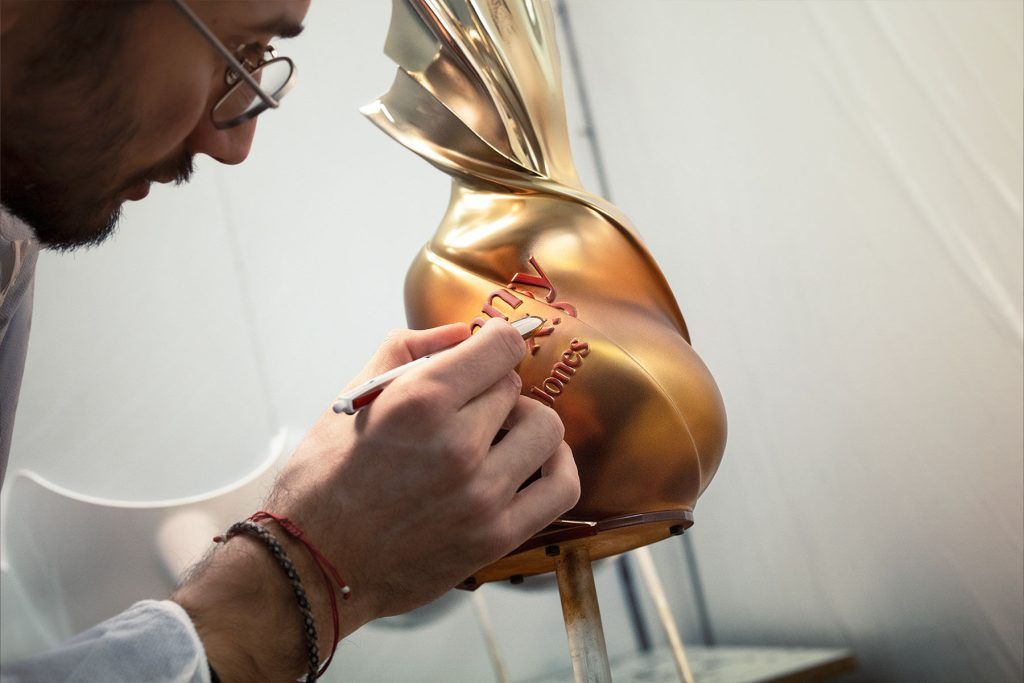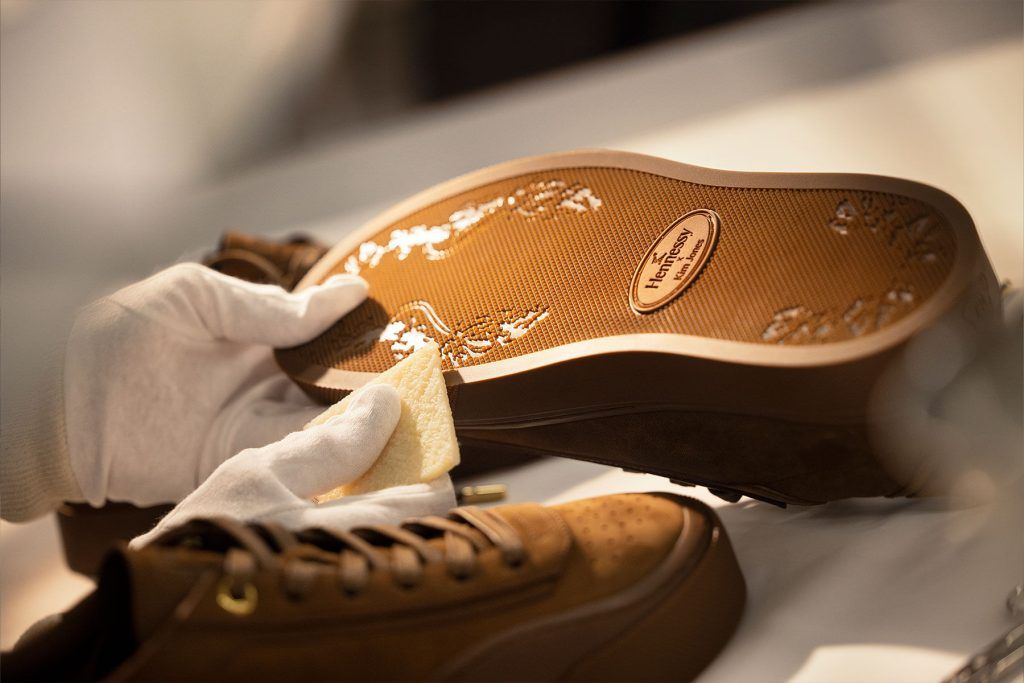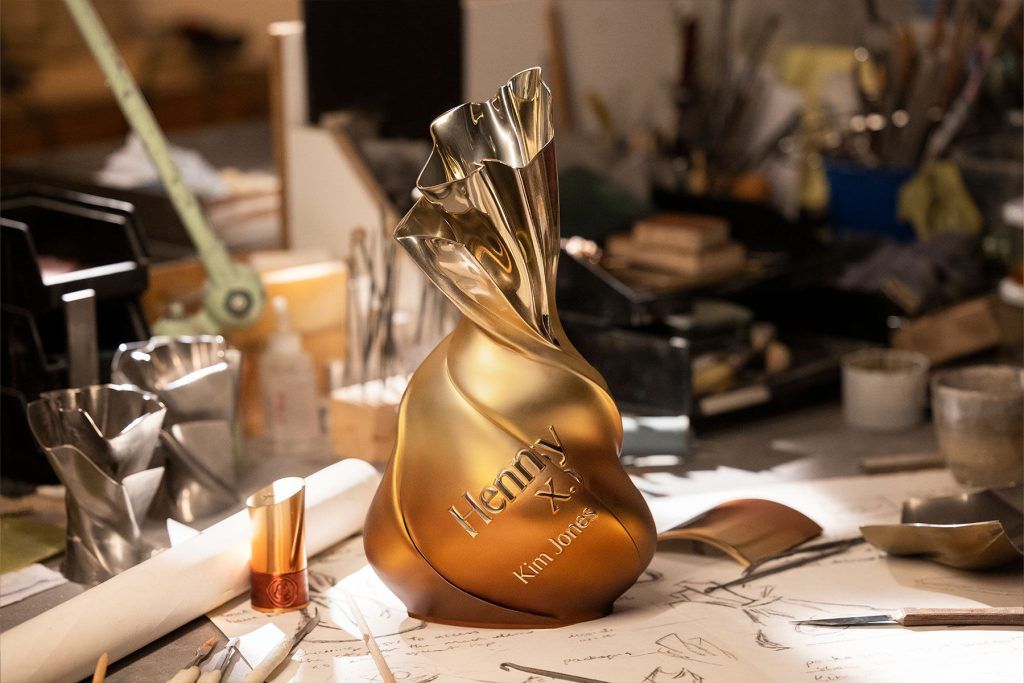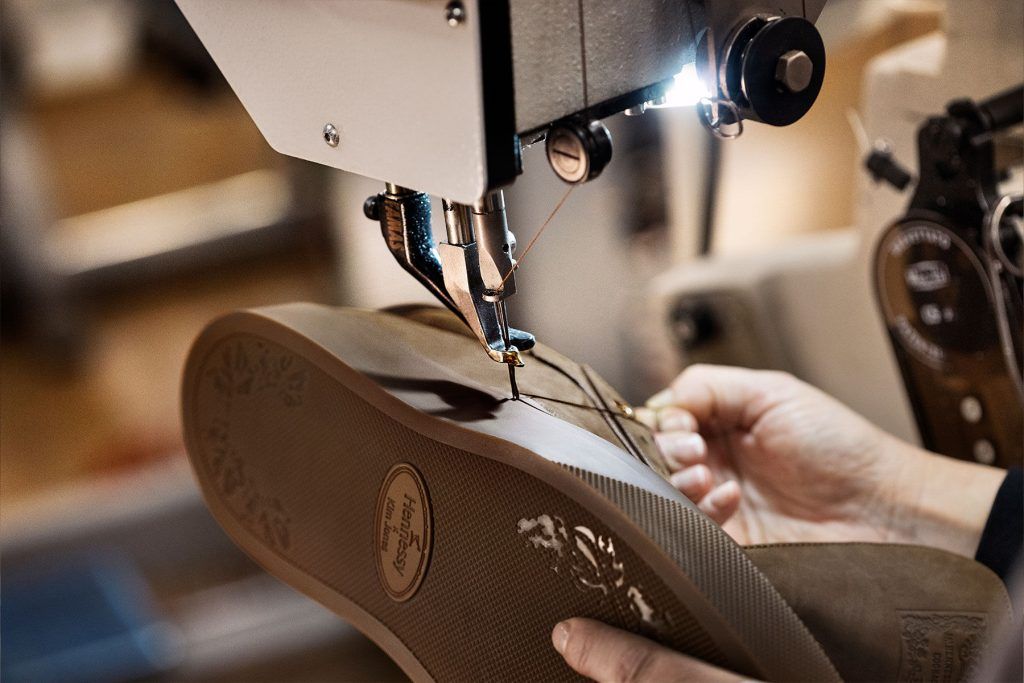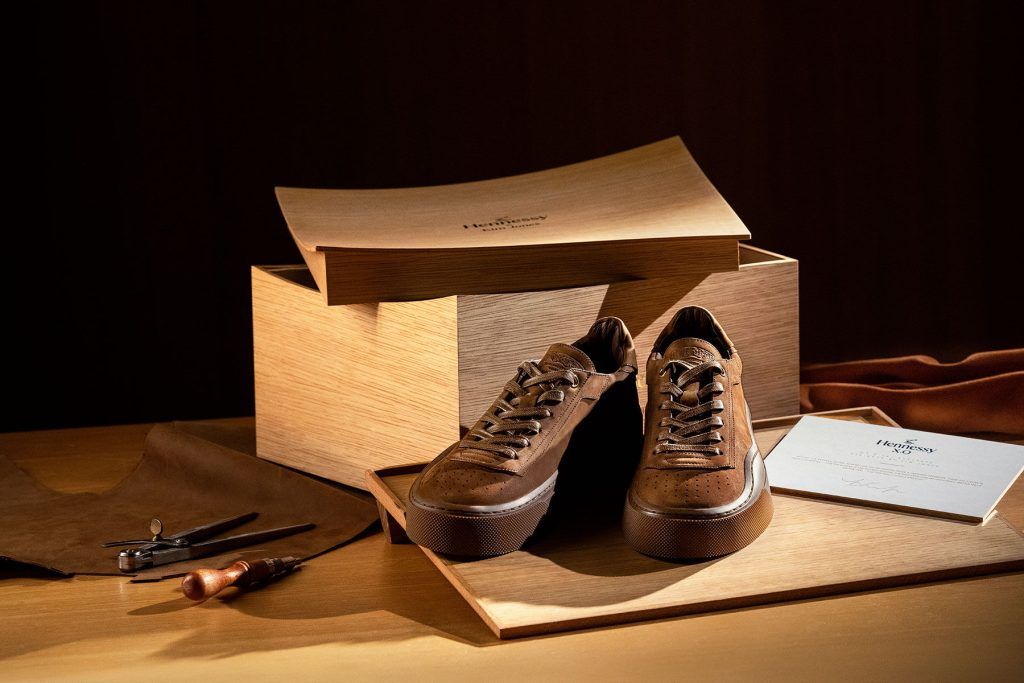 The liquid itself comes in two variants, the first being the sculptural Hennessy X.O Masterpiece. Limited to just 200 examples, the decanter was inspired by traditional parchment wrapped around the glass for protecting the fragile parchment paper labels. This modern update was produced in titanium using 3D printing technology and is finished by hand.
The second version of the decanter is the ready-to-wearversion which sees an aluminium second skin. The metal cover hides the contents inside but further emphasises the decanter's iconic shape. "When I saw how the vintage Hennessy bottles were wrapped, it spoke volumes to me about how precious each one is, and how they were handled. I was particularly touched by their history and the sense of how generations have dedicated their time to making each step of the process better and better. That same process also holds true with fashion."
Lastly, the accompanying sneakers are crafted in an LVMH-owned shoe factory in Italy and are inspired by retro basketball sneakers. Each pair sees tonal grooved rubber, Kim Jones' "KJ" initials and the Hennessy bras armé emblem at the heel. Like the limited-edition bottle, the sneakers were also made in a small batch.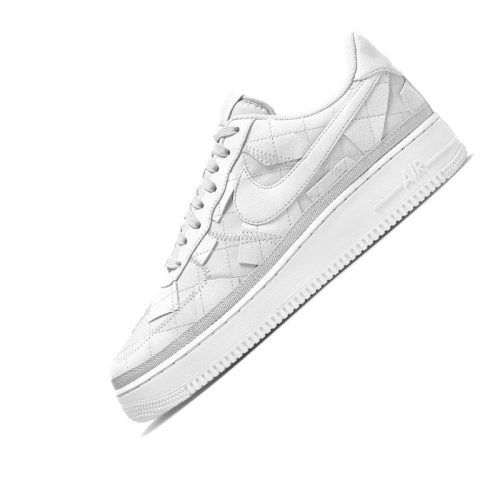 (Images: Hennessy X.O)
This story first appeared in Lifestyle Asia Hong Kong