After the immense hype around the MoonSwatch launched in collaboration with Omega, Swatch strikes again. This time, Swatch and Blancpain are collaborating for the first time, marking a second partnership between two of the Swatch Group's most beloved brands. Internet, are you ready to break once again?
Whilst the rumour mill had been churning for a while, confirmation was clear last week when Blancpain CEO Marc Hayek announced that Blancpain and Swatch would be joining forces to create a special collection.
Following this statement, the first Blancpain x Swatch advertisements were spotted in newspapers and online this week, much to the delight of watch enthusiasts around the globe.
Blancpain and Swatch tease a collaboration launching this week
Both Swatch and Blancpain have been relatively smug and silent about the collab, and many details about the new collection have not been unveiled just yet.
At the time of writing, selected Swatch and Blancpain boutiques have reported the arrival of a "professionally-sealed yellow Peli case" which features the collab's official logo, "consisting of a crown showing both the Swatch "S" and the "KB" from Blancpain," according to WatchTime. What does the Blancpain x Swatch timepiece look like?
According to GQ, there will be five watches in the Blancpain x Swatch collection, each named after one of the world's five oceans. This follows a similar pattern to the Omega x Swatch collection, where each timepiece was named after a planet, the sun, or the moon.
It is no coincidence. Just like how Omega has a special relationship with space travel, Blancpain has a special relationship with the oceans. The watchmaker created the first-ever dive watch, now also famously known as the Fifty Fathoms, and has pledged its commitment to the oceans ever since.
Blancpain was founded in 1735, and is recognised as the world's oldest watch brand. With a home base in Le Sentier and Le Brassus, it has been a member of Swatch Group since 1992. It is known for its impressive history and has long been a favourite amongst luxury watch collectors. Blancpain x Swatch will undeniably open up the floor for even lesser-deep-pocketed watch enthusiasts to gain access to this luxury watchmaker — perhaps even a connection to the iconic Fifty Fathoms.
View this post on Instagram
When is the collection launching?
In an Instagram post published just yesterday, the launch date was finally unveiled, and it's sooner than you might think. According to Swatch and Blancpain, the collab is set to launch on 9 September 2023.
Whilst we don't have much detail on where the collab will drop in Thailand this Saturday, according to the Swatch Thailand website, it looks like it will be available here. According to various sources, Blancpain x Swatch will only release in Swatch stores where the yellow case was delivered and is displayed in the window. Whilst it may appear in Blancpain boutiques too, these will be for display only.
Stay tuned as we too ponder at the edge of our seats — and see you in the queue.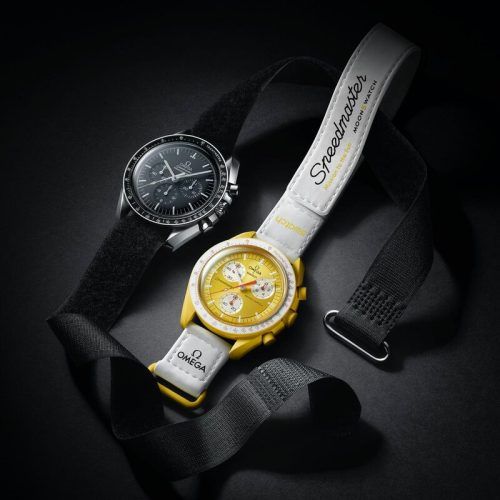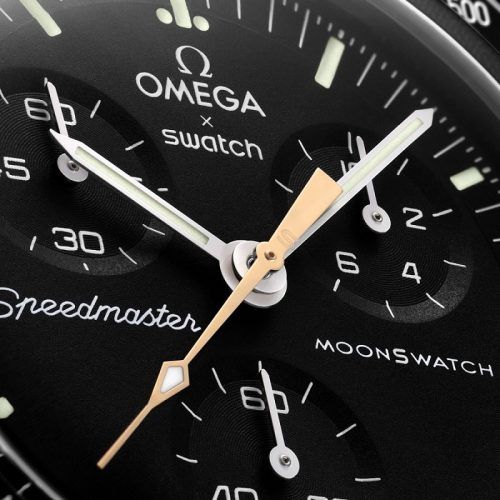 This story first appeared on Lifestyle Asia Bangkok