Only a few stories captivate watch enthusiasts more than the sudden reappearance of a legendary timepiece. This time, it's the resurrection of a true gem: John Lennon's elusive Patek Philippe Ref. 2499 Perpetual Calendar Chronograph. The horology world has long awaited its return, and the mystery surrounding its disappearance has finally been unravelled. We've got all the details that will get you ticking.
Here's everything we know about John Lennon's elusive Patek Philippe watch
John Lennon's Patek Philippe watch surfaces after years
Phillips executive Arthur Touchot, a notable figure in the world of watches, broke the thrilling news on his Instagram – John Lennon's Patek Philippe has been found! Naturally, the revelation rapidly sent ripples through the industry, marking the end of a decades-long quest to locate Lennon's remarkable piece of history.
View this post on Instagram
The tale of vanished timepieces is a recurring theme in the world of collectible watches. There are those like the Speedmaster worn by Buzz Aldrin during the historic moon landing and Pablo Picasso's JLC Triple Calendar, which remain shrouded in mystery, their whereabouts unknown. Yet, on the flip side, there are stories of rediscovered watches, such as Marlon Brando's Rolex GMT Master from Apocalypse Now and Paul Newman's Rolex Daytona Ref. 6239, which shattered records when it sold for a staggering USD 17.7 million in 2017.
As John Lennon's Patek Philippe Ref. 2499 emerges from the shadows, the watch is once again in the spotlight. This iconic timepiece was a gift from his wife, Yoko Ono, on the occasion of his 40th birthday, a mere two months before his tragic assassination in 1980. Lennon's connection to the watch is enigmatic, with only two known photographs of the Beatles legend wearing it. Shortly after his untimely death, the watch mysteriously vanished, leaving behind unanswered questions that would persist for over four decades.
John Lennon's Patek Philippe Perpetual Calendar Chronograph Ref. 2499 is as rare as it gets
The Patek Philippe Perpetual Calendar Chronograph Ref. 2499 stands as one of the world's most iconic, coveted, and precious timepieces. Its rarity is evident, with fewer than 400 units crafted during its illustrious 35-year production run starting from 1950 – that's an average of nine pieces per year.
A perpetual calendar chronograph, designed to outshine Ringo's "standard" contemporaries, boasts three sub dials. These sub dials include a 30-minute register paired with leap year indications, a date display coupled with moon-phase tracking, and a 12-hour register featuring constant seconds. Additionally, it features apertures to display both the day of the week and the month.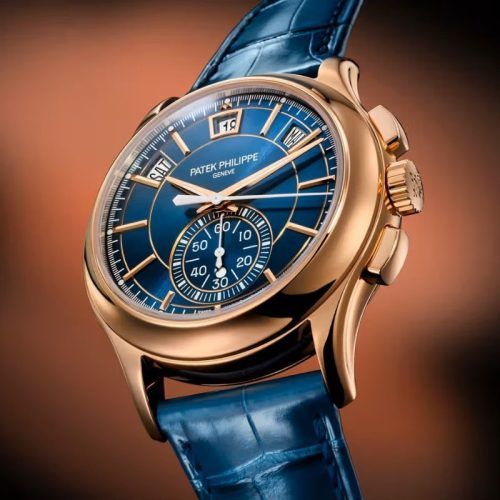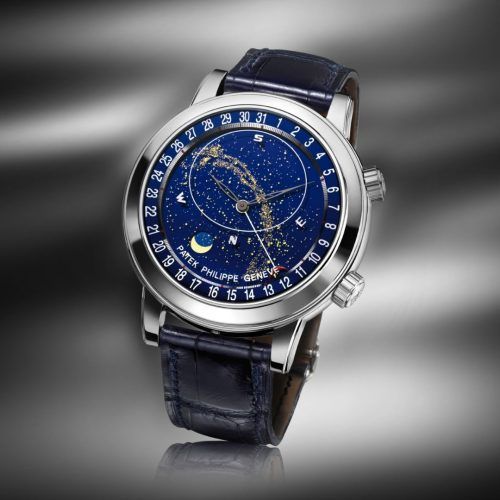 Who has Lennon's Patek Philippe Perpetual Calendar Chronograph Ref. 2499?
While Arthur Touchot's Instagram announcement may seem like breaking news, it appears that the Patek Philippe 2499 was discovered years prior, shrouded in secrecy due to a protracted legal battle. The watch now rests in the hands of lawyers representing an Italian collector. This collector had acquired the Patek Philippe from a now-defunct German auction house for a sum of CHF 600,000, which equates to approximately $672,000.
The unravelling of this mystery dates back to 2014 when the Italian collector sought to trace the watch's provenance. This led to a chain of events that initiated contact with Yoko Ono and set off a legal battle over the watch's ownership. It was believed that the timepiece had been stolen by Ono's former driver many years ago. However, the collector argued that Ono hadn't reported the watch stolen and failed to act within three years of the theft, as required by the law in New York state, where she lives, the documents show. In June, a Geneva court ruled that Yoko Ono is the rightful owner of the Patek Philippe Ref. 2499. According to official court documents, the collector has appealed the ruling.
At present, the watch is under the custody of legal representatives.
John Lennon's Patek Philippe is one of the most valuable timepieces in the world
As this remarkable story continues to develop, the watch world remains on tenterhooks, eagerly awaiting the final resolution of this intriguing legal and horological saga. John Lennon's Patek Philippe Ref. 2499, with its extraordinary history and cultural significance, has the potential to command an astronomical price at auction, making it one of the most coveted and valuable timepieces in the world. To put this into perspective, let's consider that a yellow gold Patek Philippe 'Asprey' Perpetual Calendar Chronograph Ref. 2499 was sold at Sotheby's in 2018 for a staggering 3,915,000 CHF. In the same year, Christie's auctioned off another yellow gold Patek Philippe Ref. 2499 for an impressive 3,234,905 CHF. Now, just think about all the potential attached to the timepiece once worn by the iconic Lennon. Phew!
What is Lennon's Patek Philippe worth at auction?
Yoko Ono's legal team estimated the watch's value at 4 million francs, which translates to around $4.5 million, as per the court documents. Nevertheless, experts believe that given the watch's association with the iconic singer, its true value could potentially far exceed this estimate. "The provenance, obviously, but also the mystery around the piece is a key element," Montagne said.
"This is undoubtedly one of the most-sought-after watches which the watch world has been hoping to see. Lennon's Patek would likely fetch between 5 million francs and 10 million francs if it were to come to auction," said Marc Montagne, author of the book "Invest in Watches: The Art of Watch Collecting."
While the legal battle rages on, one can only imagine the ultimate fate of this iconic piece.
(Main and featureds image: Patek Magazine)
Frequently Asked Questions (FAQs):
What watch did John Lennon wear?
John Lennon proudly owned a unique and rare Patek Philippe reference 2499.
What is the successor of Patek 2499?
The Patek Philippe reference 3970 is part of the legendary family of Patek Philippe perpetual calendar chronographs. It is the successor to the cherished reference 2499 with its origin beginning in 1986.
How much is Eric Clapton's Patek Philippe watch worth?
$3.6 million
This story first appeared on Prestige Online Hong Kong