Can you imagine owning a watch that was once worn by a king? And not just any king, but one belonging to one of China's greatest imperial dynasties? Well, Phillips in association with Bacs & Russo has just unveiled a massive piece of horological history in conjunction with its new Asia headquarters in Hong Kong's West Kowloon Cultural District. Phillips has actually unveiled a Patek Philippe watch that was once in possession of the last Qing Emperor.
Phillips unveils Patek Philippe watch the last Qing Emperor owned
The timepiece in question is a Patek Philippe Reference 96 Quantieme Lune that was once owned by the last Emperor of the Qing dynasty, Aisin-Giro Puyi. This cultural artefact is accompanied by other items that were once possessions of Aisin-Giro Puyi himself such as an inscribed paper fan, manuscript notebook, watercolour artwork, and a leather-bound copy of Confucius' Analects.
The watch sees a triple date and moon phase complication, and a platinum case. To this date, only two other examples of the enamel Arabic "Roulette" configuration have been documented — one is part of the Patek Phillipe Museum collection while the other was sold in 1996 to a private collector.
What was the Qing Dynasty?
The Qing dynasty was a Manchu-led imperial dynasty in China that ruled from the 15th century till the early 20th century. Having emerged from the Later Jin dynasty, it is considered to be the last orthodox dynasty in Chinese history. Having ruled for almost 300 years, the dynasty was overthrown in 1912 during the Xinhai Revolution.
Where can you view the Patek Philippe Reference 96 Quantieme Lune?
Those in Hong Kong can view this extraordinary horological find at Phillips Hong Kong from March 18 to 31. The watch will then travel to New York, Singapore, London, Taipei, and end its journey in Geneva.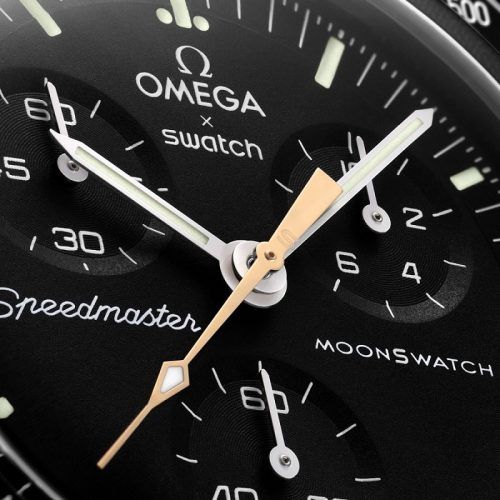 (Image: Courtesy of Phillips)
This story first appeared in Lifestyle Asia Hong Kong