"Love is more than a noun – it is a verb, it is more than a feeling – it is caring, sharing, helping, and sacrificing." This quote by William Arthur is the befitting meaning and definition of love. There is no fixed definition of love. It is an interpersonal relationship. Love is friendship, and love is being happy in the happiness of your partner. Affection, intimacy, physical attraction, and romantic overtures are add-ons for romantic love. Read along to see what the cards foretell about June 2023 weekly love horoscope.
Love comprises millions of little decisions that create a unique and special connection. Numerous energies are at play in the universe, which keep changing with the motion of the planets. Some make you fall in and out of love, some energy evokes extreme feelings of attachment, and affection, coaxing you towards commitments, some get you closer and some create a distance. The celestial lovers, Mars and Venus are together this month in the zodiac of Cancer owned by the Moon. The three planets denote love, emotions, and romance. This transit will help you improve your relationship with your partner and give you direction in your love life.
Be mindful of unrealistic expectations or fantasies and keep a balance between your dreams and the reality of relationships. Love requires effort, compromise, understanding, and above all acceptance of the imperfections of your partner. Love can be both positive and negative, it can be a virtue representing kindness, compassion, affection, and concern, or a vice exhibiting moral flaws like selfishness, egotism, possessiveness, and obsessiveness.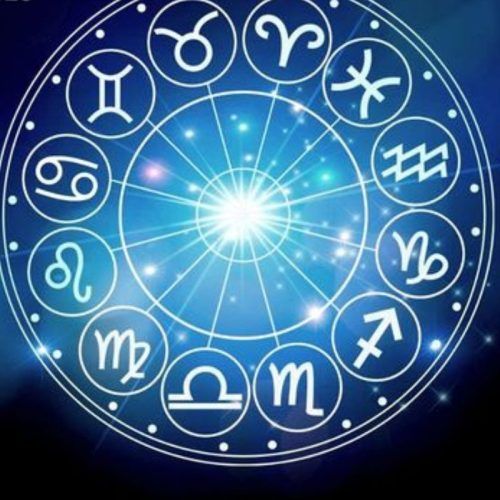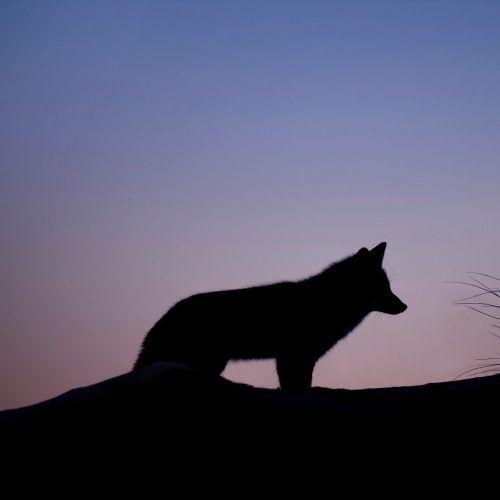 June love horoscope 2023 weekly prediction
Jump To / Table of Contents
01
Aries weekly love horoscope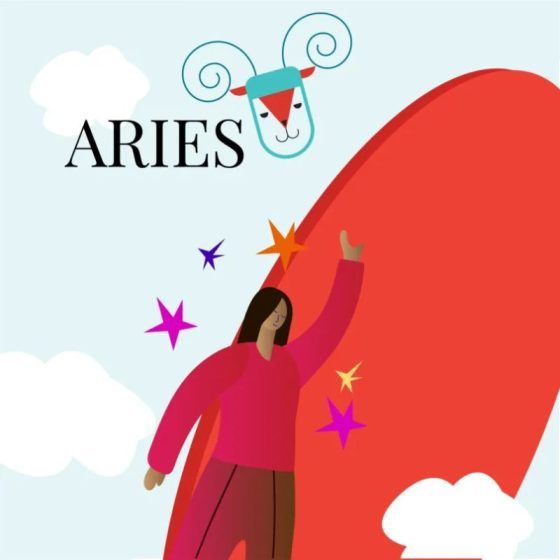 Couples: The cards for Arians foretell partners might have to add spice to their relationship before it gets too drab and monotonous. Spend more time with each other. Try to break away from routine and do not take each other for granted. Going for a holiday might be a good idea.
Singles: Singles are likely to meet their soulmate. The cards foretell the beginning of a new relationship that might culminate in marriage. Natives already in a relationship are likely to take it to the next level. This is the right time if you're wanting to tie the knot.
02
Taurus weekly love horoscope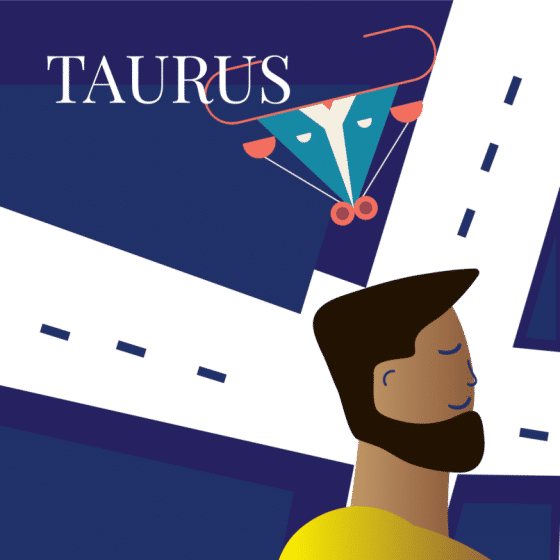 Couples: This week, couples will have a good time meeting family and friends. Their relationship will grow stronger. The mantra is to be understanding and caring towards each other.
Singles: Singles will be happy and comfortable in their space and will have a good time with their buddies. It is not a good time to go steady with someone. You should have a good time and be sure of what you want.
03
Gemini weekly love horoscope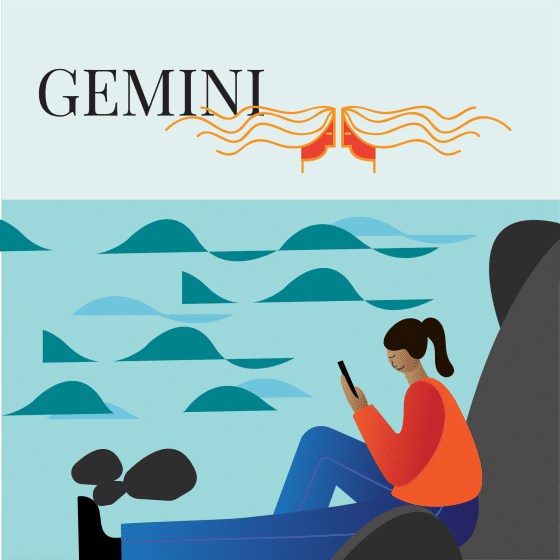 Couples: This week, couples might not have it very good. Some misunderstandings might spoil the mood and cause distress between partners. Discard your ego and communicate openly and frankly. Stress at home can not only affect your health but also reflect on your work.
Singles: Singles will be confused regarding their relationship. Give yourself time, and do not get pressurised into something you are not sure about. Be honest and loyal in your relationship.  Do not act in haste and repent later. For couples in relationship the advice is to be absolutely sure before you take the vows.
04
Cancer weekly love horoscope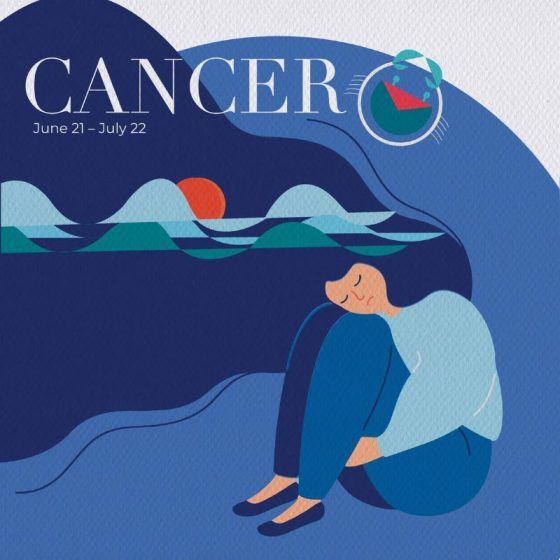 Couples: For Cancerians, the advice is to pour oil on troubled waters. Move on or move back. Be sure of what you want first as certain steps are irreversible. Having a frank and open conversation is the best thing to resolve issues.
Singles: The cards foretell your relationship will grow and mature this week. If wanting to propose, you may go ahead. If you have just started to date, let the relationship grow before you take the next steps. There is a right time for everything.
05
Leo weekly love horoscope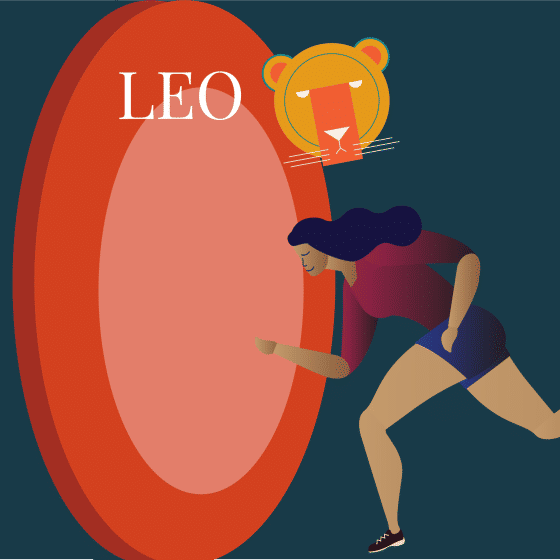 Couples: Leo natives might go through a lot of mood swings, and it will be difficult to handle. They will not be able to communicate well also. The best advice for couples is to be alone. When the energies affecting them change, they will become warm, loving, and caring again.
Singles: The mood swings of Leo partner might really bother you if your relationship is new. Just test the waters for a little longer and see how your connection develops. For couples in love, this is a difficult time. You will be wondering what went wrong. The mantra for the week is patience and perseverance.
06
Virgo weekly love horoscope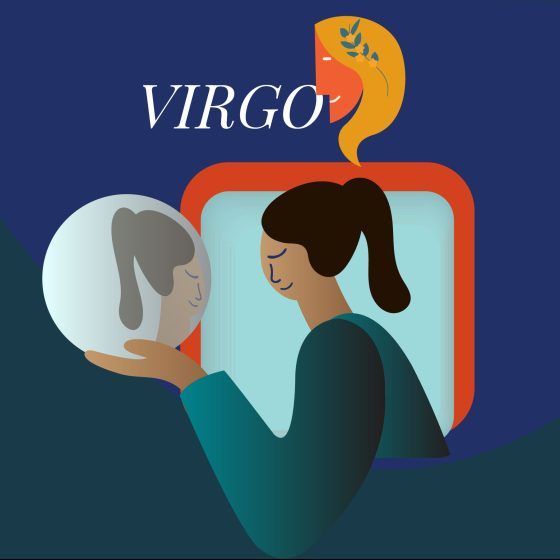 Couples: A comfortable and satisfying relation is indicated for Virgo natives. Your attachment and attraction for each other will increase and your matrimonial bonds will strengthen. You will enjoy each other's company. The good news of a new little pumpkin being added to your patch is also a possibility.
Singles: If in relationship, be ready with the ring, and get prepared to tie the knot. You will enjoy good bonhomie with your mate and this week promises to be very satisfying where love is concerned. Singles will meet someone who captures their interest, the relationship will flourish, and you can expect a good time ahead together.
07
Libra weekly love horoscope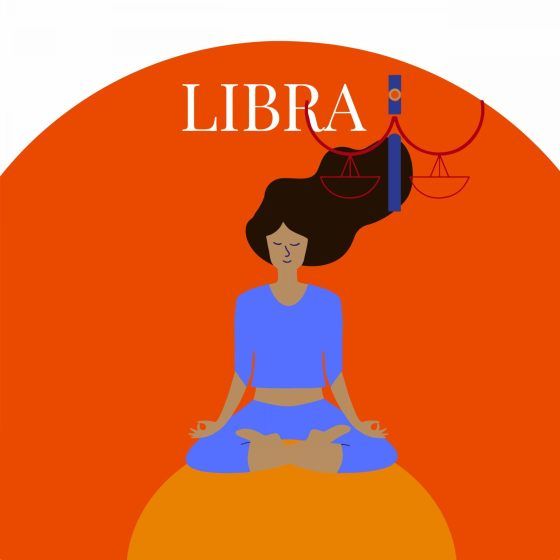 Couples: This week, couples may feel torn between various alternatives when it comes to taking any decision. The key is to find the right balance between your heart and mind.
Singles: For singles, it is time to analyse the pros and cons of your choice. Seek advice from friends or loved ones. This will help you in taking the right decision. The final decision of yours will support the growth of your relationship.
08
Scorpio weekly love horoscope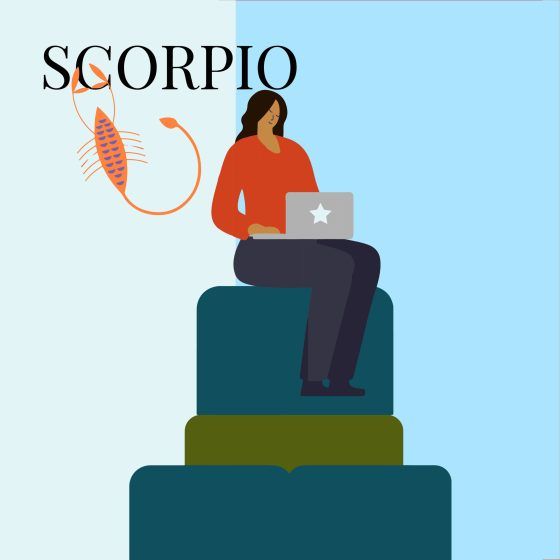 Couples: Scorpio sun sign natives will have a good time this week. The wheels of fortune are turning in your favour and you will enjoy this week with your partner. You will share some precious moments with your mate. All misunderstandings will get cleared. Start on a clean slate and be little cautions about how you fill up the slate.
Singles: The cards foretell a positive phase starting in your life. You need to find a right balance and seize the opportunities the universe gives you this week. For natives already in a relationship, things will be very satisfactory and you can definitely take your relationship to the next level.
09
Sagittarius weekly love horoscope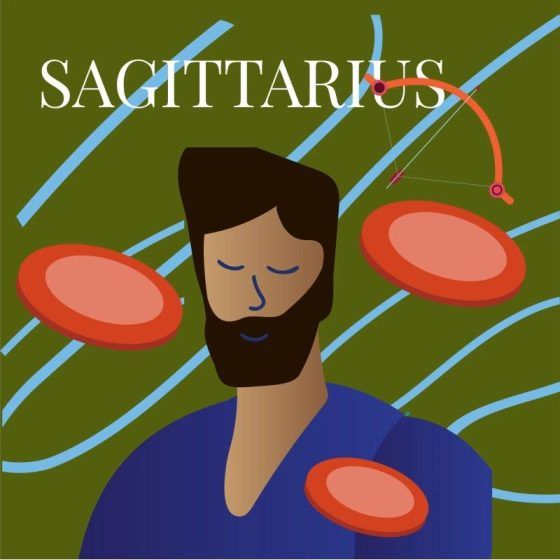 Couples: For Sagittarius, the advice is to be more caring and concerned about your partner's welfare. Self-care if important but neglecting your mate's needs is suicidal for the relationship. Caring and understanding for your partner is the need for the week.
Singles: Any relationship issues need to be addressed openly and frankly. Sweeping them under the rug might worsen the situation to a point of no return.
10
Capricorn weekly love horoscope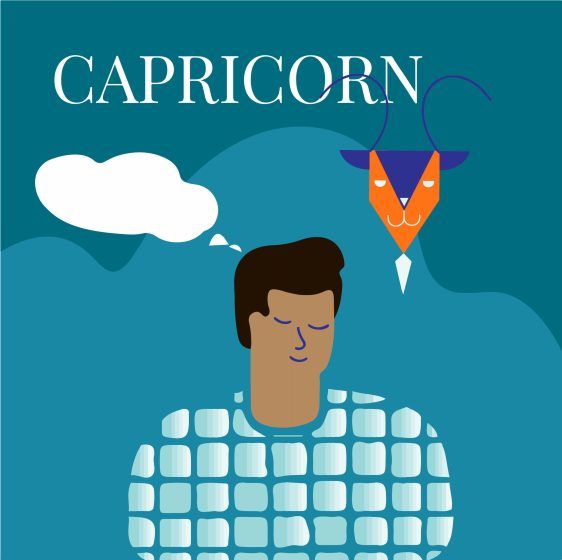 Couples: The cards foretell disagreements and animosity. It can also indicate deception and infidelity. At times, new beginnings get a couple closer and make them more loving and caring towards each other.
Singles: There are full chances of a former friend returning to your life and rekindling the old flame. This time trod carefully and try to improvise on the things which turned the relationship sour in the first place. For people who are already in a relationship it will be a difficult decision, be frank and open about it.
11
Aquarius weekly love horoscope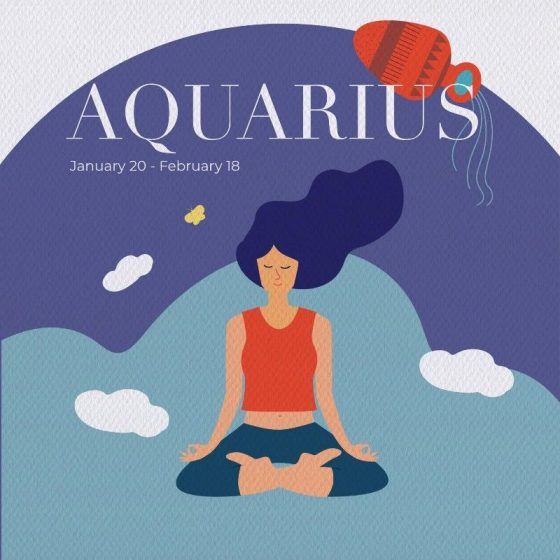 Couples: For couples of this zodiac, a major shakeup in their relationship is indicated. It is either an end to a relationship or a major revelation by which the couple will have to accept major changes. It could signify infidelity or a health problem. It can indicate a drastic shift and change for the couple.
Singles: For couples who are dating, this will be a tough week. Arguments will create disharmony and rift among couples. You need to be understanding and patient.
12
Pisces weekly love horoscope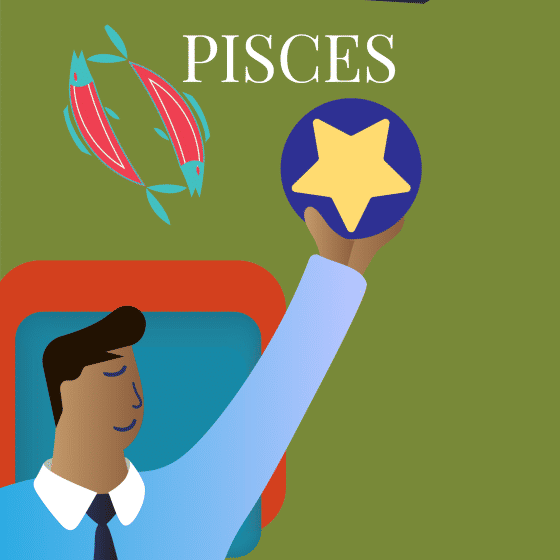 Couples: The natives of Pisces sun sign will enjoy marital bliss for this week. Couples will have a good week. You need a good balance between love and other commitments. Grievances of the past will be addressed and resolved amicably.
Singles: Some issues in relationships with make you anxious and aloof. You need some alone time to retrospect and get clarity regarding your relationship. Some arguments and conflicts are normal, but the pleasures should be more then the pains caused. Set realistic expectations from your partner and try to improve your demeanour.
written by.
Deepa Kochhar
Deepa is a practising tarot card reader and an astrologer. A science graduate, and Jyotish post Visharad from the Indian Council of Astrological Sciences (ICAS), she taught tarot and astrology at her alma mater for six years, and now teaches students online in India and globally. She enjoys playing golf and travelling.