The Adani Group led by Gautam Adani has landed in a major controversy after American short-selling firm Hindenburg Research released a report alleging that the company had conducted the "biggest con in corporate history."
The report titled Adani Group: How The World's 3rd Richest Man Is Pulling The Largest Con In Corporate History was released on 24 January 2023. Within the next two days, Adani Group lost billions of dollars on the market.
The fallout has also affected Indian business majors such as the Life Insurance Corporation of India (LIC) and investors of the Adani Group companies. Indian media reports that LIC has lost over USD 2 billion in two days.
Gautam Adani, one of the world's richest businesspersons, has also lost a large part of his net worth following the release of the report.
Calling it a "maliciously mischievous, unresearched report," the Adani Group has threatened to seek "remedial and punitive" action in both Indian and US courts against Hindenburg.
What to know about the Adani-Hindenburg matter
What is Hindenburg Research? On its official website, Hindenburg Research LLC says that it "specializes in forensic financial research."
"Our experience in the investment management industry spans decades, with a historical focus on equity, credit, and derivatives analysis," reads a description on the site.
The American activist firm was founded by Nathan Anderson aka Nate in 2017.
According to an August 2021 The New York Times report on him, Anderson earned a business degree from the University of Connecticut. He briefly lived in Israel and took classes at Hebrew University while he worked as a paramedic.
He later worked for FactSet, a financial analytics company before founding his own firm, Hindenburg Research, which is named after the Hindenburg tragedy in which 35 people were killed when a German passenger airship caught fire.
His firm has previously exposed wrongdoings by several companies, including electric vehicle manufacturer Nikola and medical cannabis company Aphria.
According to the NYT report, Hindenburg Research "employs a mix of former journalists, including from Bloomberg and CNN, and analysts."
The firm has the backing of several investors. But its core business operation is making money by betting that the stocks of the business they are targeting will fall after they publish its report. This form of making money is called "short" trade.
In another report, published in October 2022, Anderson told the NYT that his firm now employs nine people and they work from an office in Manhattan. Citing a February report by Bloomberg, the NYT report also says that the activist short seller is one of many of its kind under investigation by the US Securities and Exchange Commission (SEC) and Department of Justice. But confident that there was no wrongdoing on his own part, Anderson told NYT that they "haven't received anything."
What does the Hindenburg Research report say?
The report by Hindenburg Research alleges that Adani Group has indulged in "brazen stock manipulation and accounting fraud scheme over the course of decades."
From stock manipulation to money laundering and generating artificial revenues to the theft of taxpayer funds, the Hindenburg Research Report has levelled serious accusations against the Adani Group.
The firm has also alleged that the Adani family members built and managed "a vast labyrinth of offshore shell entities" in countries such as Cyprus, Mauritius and the UAE — all of which are tax havens.
Among the family members mentioned for various reasons in the report are Gautam Adani's brothers, Vinod and Rajesh, and his brother-in-law, Samir Vora. Vinod Adani, who is Gautam Adani's elder brother, recently became the richest Non-Resident Indian (NRI) and the sixth richest Indian, according to the IIFL Wealth Hurun India Rich list 2022.
Hindenburg Research said that stock valuations of seven listed companies of the group are "85%+ overvalued even if you ignore our investigation and take the companies' financials at face value."
It also alleges that the promoters of the group hold higher than the 75 percent-share limits stipulated by the Security and Exchange Board of India (SEBI) in four of the companies.
Hindenburg also disclosed that it holds "short positions in Adani Group Companies through US-traded bonds and non-Indian-traded derivatives, along with other non-Indian-traded reference securities."
The report released by the firm is 106 pages long, contains 32,000 words and has over 720 citations. According to the firm, it was prepared over the course of two years.
How much has Adani Group lost? The Adani Group lost billions of dollars on the stock market in two days of trading following the release of the report.
On 25 January, the group's shares lost up to 10 percent. There was no trading on 26 January as it was a public holiday in India. Stocks of all Adani Group companies continued to tumble through 27 January, when the markets reopened.
According to Mint, seven Adani Group companies lost INR 2,830 billion (around USD 34 billion) in market capital by 1 pm IST.
Multiple credible American media reports indicate that the group has now lost over USD 50 billion in market value since the release of the report.
Shares of Adani Transmission, Adani Total Gas and Adani Green Energy were down 20 percent — the highest among the group companies — on 27 January.
Adani Wilmar, Adani Ports, and the group's most recent acquisitions — ACC, Ambuja Cement and media house NDTV — all hit the lower circuit.
Adani Enterprises — the flagship of the group — tumbled 18 percent on the same day it opened its Follow-on Public Offer (FPO). The market sentiment was unfavourable for the USD 2.45 billion FPO — the largest of its kind in India's capital markets history — and the stocks of the company continued sliding. The FPO is scheduled to close on 31 January.
In total, this has been the biggest loss for the Adani Group since 2017. According to Bloomberg, Adani Group shares witnessed "breathtaking gains" in recent years.
As is usual for a billionaire, Gautam Adani owns super expensive things such as private aircraft and a fleet of luxury cars among other things.
As of 27 January, 6:30 IST, Bloomberg Billionaires Index still showed Adani as Asia's richest man and the fourth richest in the world.
Though it shows that he has a personal fortune worth USD 113 billion, another report by Bloomberg suggests that he has already lost a fifth of his fortune since the release of the Hindenburg Research report.
But as per Forbes' real-time billionaires' index, Adani is now worth USD 96.6 billion having lost USD 22.6 billion or 18.98 percent of his fortune.
What has the Adani Group said? Reacting to Hindenburg Research's report, the Adani Group released a statement on 25 January saying that it was "shocked" that the research firm released its report without contacting the company or verifying the factual matrix.
"The report is a malicious combination of selective misinformation and stale, baseless and discredited allegations that have been tested and rejected by India's highest court," it said.
In a subsequent statement released on 26 January, the group said that the "maliciously mischievous, unresearched report" has adversely affected the Adani Group, our shareholders and investors and caused "unwanted anguish for Indian citizens."
Pointing to Hindenburg Research's admission that it holds short positions in Adani Group, the company said that "its unsubstantiated contents were designed to have a deleterious effect on the share values of Adani Group companies."
"We are deeply disturbed by this intentional and reckless attempt by a foreign entity to mislead the investor community and the general public, undermine the goodwill and reputation of the Adani Group and its leaders, and sabotage the FPO (Follow-on Public Offering) from Adani Enterprises," the statement read.
The group said it is "evaluating the relevant provisions under US and Indian laws for remedial and punitive action against Hindenburg Research."
Reacting to Adani Group's statement on legal action, Hindenburg Research issued a statement saying that it "fully stands" by its report.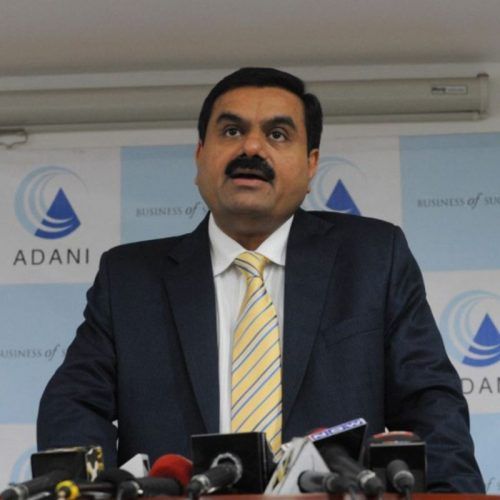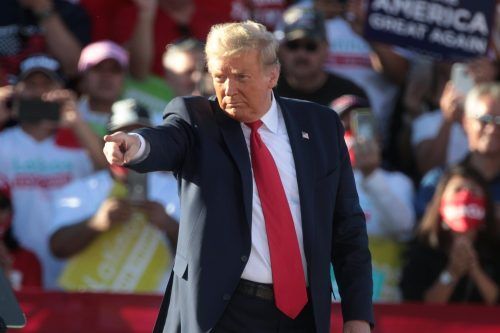 It also claimed that the Adani Group has not responded to "88 straightforward questions" it added at the conclusion of the report.
"In the 36 hours since we released our report, Adani hasn't addressed a single substantive issue we raised," Hindenburg Research said in its statement, which it also shared on Twitter.
Our response to Adani: pic.twitter.com/6NcFKR8gEL

— Hindenburg Research (@HindenburgRes) January 26, 2023
"At the conclusion of our report, we asked 88 straightforward questions that we believe give the company a chance to be transparent. Thus far, Adani has answered none of these questions," added the firm.
"If Adani is serious, it should also file suit in the US where we operate. We have a long list of documents we would demand in a legal discovery process," the firm said regarding the legal action.
But according to Bloomberg's BQ Prime, Adani Group made a "point-by-point rebuttal" of the 88 questions.
The group said that public disclosures made in its 2015 Adani Portfolio presentation had responses to 21 of the questions. It also said that the allegations of accounting or fraud are "devoid of facts."
Adani's 413-page response and a counter by Hindenburg
On 29 January, the Adani Group released a 413-page document in which it levelled accusations against Hindenburg Research and claimed that the American short seller's report was "a calculated attack on India, the independence, integrity and quality of Indian institutions, and the growth story and ambition of India."
The Indian conglomerate dismissed Hindenburg's report as "nothing but a lie."
"The document is a malicious combination of selective misinformation and concealed facts relating to baseless and discredited allegations to drive an ulterior motive," Adani Group said in its response.
The group said that the report has "put out with the admitted intent of Hindenburg…to profiteer at the cost of our shareholders and public investors" and that it has done so "purely out of selfish motives and in flagrant breach of applicable securities and foreign exchange laws."
Commenting on the 88 questions by Hindenburg, the Adani Group said that none of them "is based on independent or journalistic fact-finding.
"They are simply selective regurgitations of public disclosures or rhetorical innuendos colouring rumours as fact," added the group in its response.
Reacting to Adani Group's charge, Hindenburg Research said that "the Adani Group has attempted to conflate its meteoric rise and the wealth of its Chairman, Gautam Adani, with the success of India itself."
"To be clear, we believe India is a vibrant democracy and an emerging superpower with an exciting future. We also believe India's future is being held back by the Adani Group, which has draped itself in the Indian flag while systematically looting the nation," read Hindenburg's statement, which was released on the same day.
The American short seller also claimed that "Adani failed to specifically answer 62 of our 88 questions" and "of the questions it did answer, the group largely confirmed or attempted to sidestep our findings."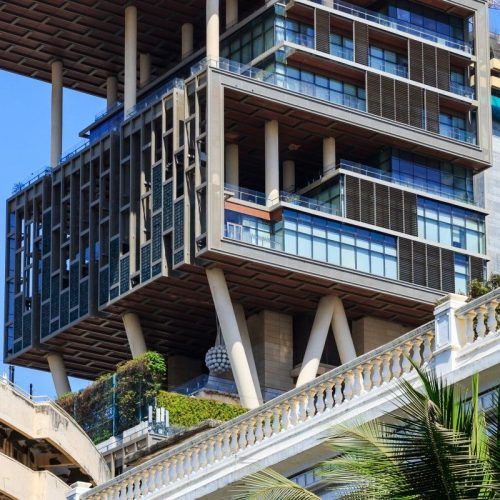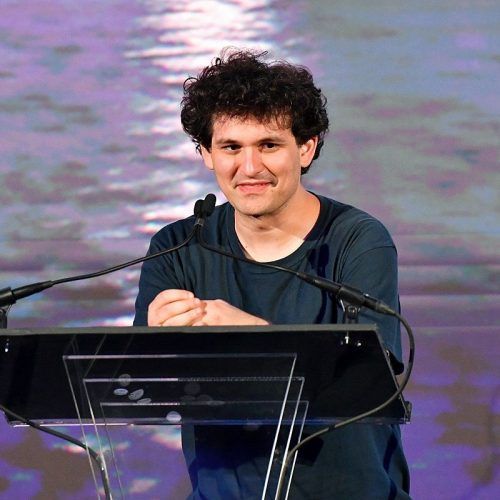 (Main and Featured images: Courtesy of SAM PANTHAKY/AFP)
This story first appeared in Lifestyle Asia India
written by.
Manas Sen Gupta
Manas enjoys reading detective fiction and writing about anything that interests him. When not doing either of the two, he checks Instagram for the latest posts by travellers. Winter is his favourite season and he can happily eat a bowl of noodles any time of the day.